Rakshabandhan has a vast history having layers and layers of beliefs and myths. This creates a lot of questions in everyone's mind regarding the history of the festival or Raksha Bandhan origin. And, getting genuine answers to these questions is easier said than done. So, we have this share having answers to the top searched questions related to Rakshabandhan, its celebration, rituals, traditions, and gift selection.
So, without any delay, let us have a look at the answers to the most searched questions about Raksha Bandhan:
Q1. Who started Rakshabandhan and when?
There are so many stories from Hindu mythology paired with so many beliefs and myths that describe the history and the origin of the Rakshabandhan festival. You can find some of the popular ones in the list given below:
As per Rana Safvi's research, the Rakshabandhan celebration has started during the Mughal Era dates back to 1759. At that time, Shah Alam II began the tradition of celebrating Salona to show his respect towards Hindu women. This day is now celebrated as Rakshabandhan.
The Hindu Mythological story about Roxana, the wife of Alexander the Great, also describes the origin of Rakhi. Roxana sent a Rakhi to Porus as a request not to harm her husband in the war. And, as a token of respect, Porus accepted the Rakhi and did not kill Alexander.
When Draupadi ties a piece of her sari on Lord Krishna's blessing finger, and in return, God protected her sanity at Kauravas court also describes the history of the Rakhi festival.
When Goddess Laxmi ties Rakhi to Kind Bali, the auspicious day of Rakshabandhan originated.
Q2. On which hand should Rakhi be tied?
According to Hindu beliefs and tradition, a Rakhi should always be tied to the right hand of the brothers. This is because the right hand or the right side is considered auspicious to start any new activity. Also, the left hand is considered inauspicious for any religious work.
Q3. How long should brothers wear Rakhi?
No scripture has any such kind of restrictions or rules that signifies the time or wearing a Rakhi. People generally take off Rakhi after it gets torn. But, as per Hindu tradition, brothers should wear the Rakhi till Krishna Janmashtami. And, according to the Maharashtrian tradition, brothers should wear a Rakhi till the 15th day from the Rakshabandhan.
Q4. What do you say while tying Rakhi?
While performing the Rakhi tying ceremony, it is believed in Hindu culture that reciting Raksha Mantra will strengthen the bond between siblings, and they both will be blessed with healthy and long life.
Raksha Mantra:
येन बद्धो बलि: राजा दानवेन्द्रो महाबल:!
तेन त्वामभिबध्नामि रक्षे मा चल मा चल !!
Q5. Why do sisters keep fast on the day of Rakshabandhan?
Well, it is not necessary that sisters have to keep fast, but, in several parts of India, it is a tradition in which sisters keep fast, and after tying Rakhi on their brother's wrist, she breaks the fast by eating sweets. The reason behind fasting is to make Raksha Bandhan more fruitful for the family. Sisters pray to God for their brother's protection, well-being, and long life by keeping fast on this auspicious day.
Q6. Which God is worshipped on Rakshabandhan?
Mainly, God Indra, God Varuna, and the divine power of Raksha are worshipped on the auspicious day of Rakshabandhan. But, every part of India has different cultures and traditions and hence, worships different Gods on this day.
In Maharashtra, fishers celebrate this day as Narali Purnima, and God Varuna is worshipped.
In Odisha, Rakshabandhan is celebrated as Gamha Purnima, and buffaloes and cows are worshipped.
In West Bengal, this auspicious day is celebrated as Jhulan Purnima, when Lord Krishna and Radha are worshipped.
In Northern India, the festival of Rakhi is celebrated as Kajari Purnima, and people worship Goddess Bhagvati.
In Gujarat, this day is celebrated as Pavitropana, where people worship Lord Shiva.
Q7. Which Indian city is famous for its unique Rakhi design?
As far as Rakhi varieties and designs are concerned, the market is vast, and there are so many different Rakhis are available to accentuate the brother's wrist. Some of the popular Rakhi varieties include:
Silver Rakhi from Gujarat
Resham Dhaga Rakhi from Punjab
Zari Work Rakhi from South India
Cartoon Kids Rakhi from Mumbai
Sandalwood Rakhi or Chandan Rakhi from Mysore
Q8. Which countries celebrate Raksha Bandhan?
The traditional festival of Rakshabandhan is celebrated with full-fledged rituals, traditions, customs, and great enthusiasm across India. But, the boundaries of this festival are not only limited to Indian cities and states. You can enjoy the ritualistic celebration in many different countries across the globe with the same pomp and show.
The following countries where you can enjoy the Rakhi celebration across the world are:
Raksha Bandhan in the UK:- The country United Kingdom is widely known and recognized for its grand Rakshabandhan celebration, where brothers and sisters gather for the Rakhi ceremonies. Also, sisters from different countries send online Rakhi to UK to wish their brothers a very happy Rakshabandhan.
Raksha Bandhan in the USA:- Indians choose the United States of America for relocation not only because of the modern education policies and job opportunities. But, also because of the tradition of flowing rich Indian culture in the country. So, if you are in the USA at this Rakhi festival, you will surely have fun with the USA citizens.
Raksha Bandhan in Australia:- The Indian communities in Australia celebrate the auspicious Rakshabandhan festival with the same zeal and enthusiasm, just like they celebrate in India. Visiting local temples and friends' places is also involved in this celebration.
Raksha Bandhan in Canada:- Canada is one such country where most of the Indian popular dwells. Canadian Indians celebrate every Indian festival with the same excitement and zeal. And, Rakshabandhan is among one such Indian festival where you will see Canadians and Canadian Indians came together for the Rakhi tying celebration.
Q9. Do Muslims and Christians celebrate the festival of Rakshabandhan?
Yes, every year, a significant number of Muslims and Christians indulge in the Rakshabandhan celebration either with their Hindu friends or their family members. Sisters tie Rakhi to their brothers and Rakhi brothers and exchange gifts as a token of their love and respect towards each other.
Q10. Is Raksha Bandhan known by any other name as well?
Yes, the festival is celebrated all across Indian with different traditions and rituals and hence, known by different names as well.
Rakhi Purnima – in Northern India and Western India
Upakarmam or Avani Avittam – South India
Nariyal Purnima – Maharashtra
Kajari Purnima – Central India
Kite Flying Day – North India
Pavitrapana – Western India
Jhulan Purnima – West Bengal and Odisha
Q11. Why is Raksha Bandhan celebrated?
The festival of Rakshabandhan represents the bitter-sweet relationship between siblings and is dedicated to the essence of the eternal siblings' bonding. The significance of the Raksha Bandhan celebration in Hindu tradition and culture can be described as:
This day is celebrated as a mark of the strong and unbreakable bond between siblings
Sisters tie Rakhi on the brother's wrist to keep them safe and protected from the bad elements and evils.
Tying a Rakhi is the symbol of a promise made by brothers to their sisters to protect her throughout their life and support her in every thick and thin.
Sisters tie a Lumba Rakhi to their sisters-in-law wrists and pray for the long life and well-being of her brother and sister-in-law.
The sacred thread of Rakhi ties the whole family together and protects them from all the evil powers and bad omens.
Q12. How can I choose Rakhi based on the zodiac sign?
For an auspicious Rakhi festival, sisters always tend to choose Rakhi according to their brother's sun sign. Here, we have listed Rakhi varieties according to the auspicious Rakhi colors according to the zodiac signs:
Aries (March 21- April 19): Violet
Taurus (April 20- May 20): Light Blue
Gemini (May 21 – June 20): Mustard
Cancer (June 21 – July 22): White
Leo (July 23 – August 22):
Virgo (August 23 – September 22):
Libra (September 23 – October 22): Pink
Scorpio (October 23 – November 21): Brick Red
Sagittarius (November 22 – December 21): Red
Capricorn (December 22 – January 19): Black
Aquarius (January 20 – February 18): Green
Pisces (February 19 – March 20): Purple
Q13. What are the best Rakhi gifts for brother?
This Raksha Bandhan, you can buy these Rakhi gifts for brother to makes this one-day festival more special for him:
Rakhi with Dryfruits
Rakhi with Sweets
Rakhi with Plants
Rakhi with Soft Toys
Rakhi with Chocolates
Rakhi with Greeting Cards
Rakhi with Puja Thali
Rakhi with Personalized Gifts
Q14. What are the best Rakhi gifts for married sisters?
For your married sister, you can buy Rakhi gifts for married sisters to make this day super special and fun-filled for her. Some of the bestsellers are jewelry items, chocolates, kitchenware items, lucky plants, handbags, makeup kits, and home décor items.
Q15. What are the best personalized gifts for Rakshabandhan?
If you wish to buy personalized Rakhi gifts online for brothers and sisters, you can choose from the given options:
Personalized mugs
Personalized Rakshabandhan theme cakes
Personalizes Rakhi
Personalized Rakhi Greeting Cards
Personalized Caricatures
Personalized Cushions
Q16. What are the best Rakhi gifts for bhaiya bhabhi?
If you are blessed to have a supportive brother and a super adorable sister-in-law who has always been there for you in every thick and thin, choose any of these gifts and make their Rakshabandhan festival more than amazing:
Home décor items
Bhaiya Bhabhi Rakhi set with sweets
Couple Rakhi with kids foodie Rakhi
Personalized gifts
Lumba Rakhi with Designer Bhaiya Rakhi
Bhaiya Bhabhi Rakhi with Plants
Couple Rakhi with Dryfruits
Q17. What are the trending Rakhi designs popular this year?
Swastika Rakhi, AD Rakhi, Mauli Rakhi, Ganesha Rakhi, OM Rakhi, Lumba Rakhi, Rudraksha Rakhi, Cartoon Rakhi, Kids Foodie Rakhi, Mor Phank Rakhi, and Beaded Rakhi are from the latest Rakhi collection.
Q18. How can I send Rakhi online during lockdown?
Sending Rakhi is very easy and hassle-free, even in the lockdown. You can send Rakhi online to your brother in any city or country from online Rakhi stores with contactless delivery for a safe and secure Rakshabandhan.
Q19. How can I celebrate Rakshabandhan with my long-distant siblings?
There are so many amazing ways to celebrate Raksha Bandhan with your long-distance brother or sister. Some of them are:
Celebration over video call
Send E-Rakhi to brother
E-Greetings to brother and sister
Organize midnight pajama party
Q20. Which is the best place for online Rakhi shopping?
If you are not sure where to buy Rakhi and Rakhi gifts online, you can definitely try GiftaLove.com. This is one of the most prominent names in the field of online Rakhi stores offering hassle-free Rakhi delivery across the USA, UK, Singapore, France, UAE, and in almost every Indian city.
Conclusion
Rakshabandhan is just around the corner, and now, you have all the answers catering to the doubts you have in your mind related to the history, origin, and significance of Raksha Bandhan, along with Rakhi gifts and best Rakhi designs. The next thing to know is where you can find the best Rakhi gifts for your brothers and sisters. And, the answer is GiftaLove.com. You can find here a plethora of ideal Rakhi varieties and catalogs full of Rakshabandhan gifts for siblings. Explore the categories and buy Rakhi gifts for Brother online within a few clicks.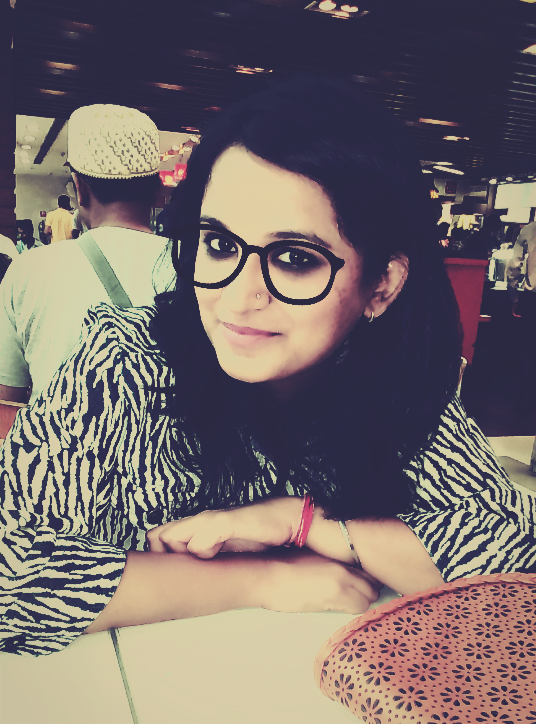 Sakshi Ecavade is our in-house content developer having a good understanding about the gifting industry. She creates quality content surrounding flowers, chocolates, plants, cakes, and other products which makes excellent gifts for the people. Accurate and authentic information is what she tries to deliver through her blogs.