The five day celebration extravaganza of Diwali begins tomorrow with the celebration of the festival of Dhanteras. Also known as Dhanatrayodashi or Dhanvantari Trayodashi, the festival marks the worshipping of the Goddess of wealth, Maa Lakshmi, by a large number of people with utmost devotion and dedication. According to the beliefs of the people, buying gold, silver, brass, or steel items on this festive occasion and worshipping them during Lakshmi Puja brings good fortune and wealth to the people.
Some Interesting Facts about Dhanteras
People keep copper utensils filled with water and tulsi leaves in different parts of the house.
Buying silver items or utensils increases their quantity by 13 times.
Domestic animals like cows are washes and worshipped on the day of Dhanteras.
Deep Dan: Some communities in India offer 13 diyas to Lord Yama to avoid untimely death.
People sow dried coriander seeds in pots or gardens for growth and prosperity. It is a good act when buying a new car, shifting to a new house, or commencing new businesses.
Popular Gifts for Dhanteras 2019!
Dhanteras is a significant festival celebrated in India as Goddess Laxmi and Lord Ganesha are worshipped on this day to seek their blessings for happiness and prosperity in lives. Gifts also hold a special place in this celebration. The gifts for Dhanteras are somewhat fixed as it is all about bringing positive vibes and wealth in our homes as well as of the loved ones. So, here we have listed down some really amazing Dhanteras gifts for this occasion celebrated just two days before the grand festival of Deepavali –
1. Gold Jewelry
Gold is the most precious metal of all others and hold great significance in the celebrations of the festival of Dhanteras. People purchase gold jewelry according to the size of their pockets to offer Goddess Lakshmi during the Lakshmi Puja. It is believed that if people purchases gold on this festive occasion, the wealth Goddess showers Her blessings on them and make them prosperous. If you wish to give something to your wife or mother on this special day, then buy gold jewelry like ring, earrings, neck chain, etc. that will make them happy.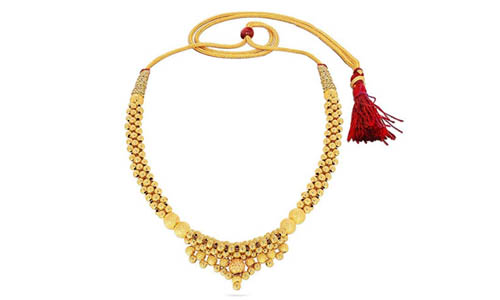 2. Silver Gifts
Silver is touted as an auspicious metal to perform religious ceremonies in India. Silver utensils are used in Pujas as they are pure and bring prosperity. For the festive occasion of Dhanteras, silver gifts are one of the most preferred ones. You can consider gifting silver bowl sets, silver crockery, silver glasses, silver jewelry, or silver Puja thali to dear ones.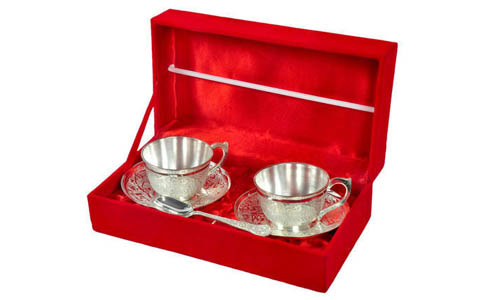 3. Steel Utensils
The festival of Dhanteras also sees people giving up their old utensils and purchasing new steel utensils for their homes. They worship these utensils and thereafter, use them for regular purposes. People also gifts dinner ware, steel crockery, steel cookware, and other products to their loved ones to shower the blessings of Goddess Laxmi on them.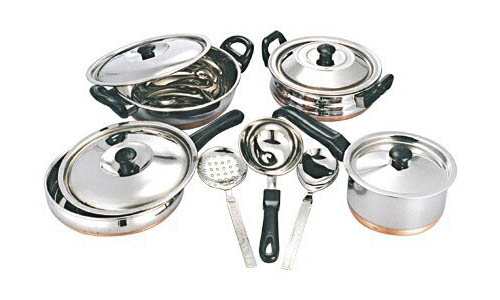 4. Silver Shagun Coins
Silver coins are considered auspicious to gift on the wonderful and holy occasion of Dhanteras. They are considered as good luck gifts and bring good fortune and happiness to the people who offer them to Goddess Laxmi on this special festive day. If your pocket allows you, you can also offer gold coins to Her.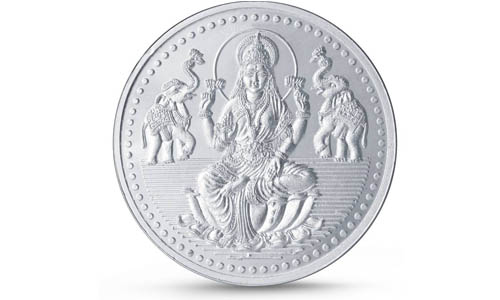 5. Lakshmi-Ganesha Idols
Seeking the divine blessings of the Goddess Lakshmi and Lord Ganesha on the day of Dhanteras is what everyone looks forward to. For the purpose of gifting on this festive occasion, the idols both the divine figures are certainly a great idea to bless dear ones with their Aashirwad. Receiving them will fill your loved ones' hearts with immense joy and pleasure.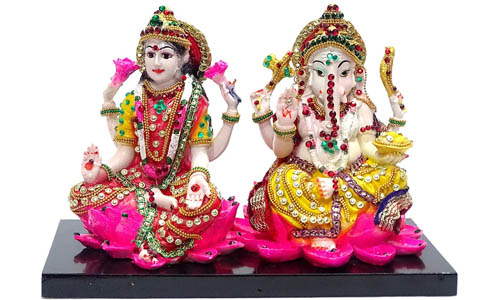 6. Electronic Appliances
These manmade appliances are undoubtedly the man's best friend when it comes to reducing the burden of work. Dhanteras is also regarded as an auspicious occasion to buy these machines. People also buy new cars on this day owing to its auspiciousness. If you wish to surprise your dear ones with Dhanteras gifts then, think of purchasing a new electric appliance like iron, hair grooming range, mixers, grinders, etc.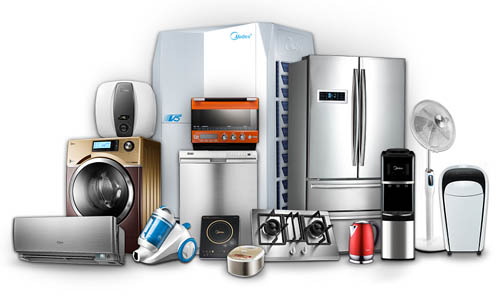 Have a wonderful & happy Dhanteras!!!
Sakshi Ecavade is our in-house content developer having a good understanding about the gifting industry. She creates quality content surrounding flowers, chocolates, plants, cakes, and other products which makes excellent gifts for the people. Accurate and authentic information is what she tries to deliver through her blogs.