So the festival holding immense significance for siblings is here! I hope you must have started searching for perfect kids rakhi to adore your kiddo brother, haven't you? Have you decided what you're gonna give him this Raksha Bandhan? Can't figure it out? Don't worry, hang on, we are here with some out of the box suggestions to help you find the right thread for your brother.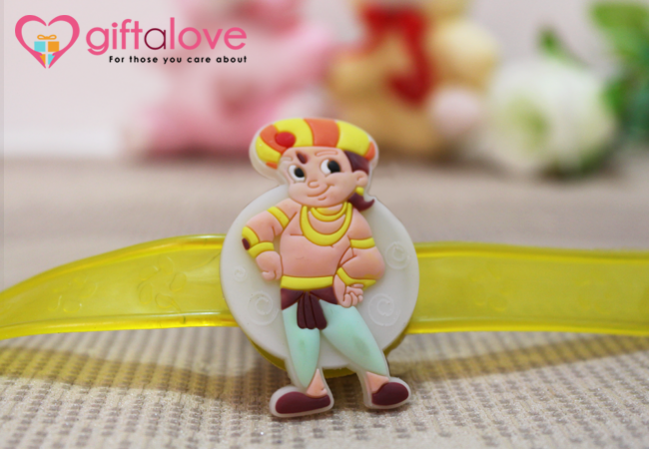 Here are some tips that you must consider while buying kids rakhi:
•    Ponder over what your brother would prefer at the first place. Think of his hobbies and interest before you stuck at a thread and would finalise it.
•    Think if your brother has already something in his mind but hasn't got it on his own. Get the thing that he wants to have and surprise him! This would be an unexpected gift for him elevating his happiness.
•    Whatever you buy, make sure is of great quality and chic. Raksha Bandhan as we all know holds greater significance choose a rakhi and gift that symbolizes siblinghood perfectly.
•    Do not overlook your budgetary constraints and stick to your budget. Remember, it's the feeling that counts more than the price of the gift.
As it's your kid brother you have to buy the rakhi for, put a little consideration beforehand. The market whether online or offline is swarmed with an array of kids rakhi that gives you ample choices to choose from.
If you brother is fond of cartoons and loves many cartoon characters, choose a rakhi that showcases his favourite cartoon character. Chhota Bheem, Hanuman, Krishna, Mickey Mouse, Donald Duck, Ben 10 etc. are some of the most popular cartoon characters that kids love to own a rakhi of.
However, if your brother loves caricature and natural stuffs more, buy a rakhi having a miniature of tree, animals or flowers. As far as gifts are concerned, kids often love to indulge in chocolates. Either you can buy a pack of chocolates as Rakhi gifts or choose from rakhi with sweets( giftalove.com/rakhi-with-sweets ) to pamper him.
Not to forget toys that you can buy to surprise your brother on the auspicious occasion of rakhi. From educational to soft and electronics toys, there is a wide array to choose from.
Keep in mind every moment of raksha bandhan is a jolly moment for kid brother. He is someone who is going to enjoy the auspicious threads hugely. So, choose a perfect rakhi matching his interest and buy gifts to let him know you care immensely.
So what are you waiting then? Buy kids rakhi online and make this auspicious occasion a day to celebrate for years to come!