"There is no more lovely, friendly and charming relationship, communion or company than a good marriage." – Martin Luther
No matter how many years have passed since you both entered into a blissful wedlock, the love and care between you is indestructible. Wedding anniversary is an occasion thrown at us by life to celebrate the yearlong companionship in the most romantic way. Celebrate this incredible bond with your soul mate in the most loving manner on your wedding anniversary with smashing and trendy anniversary gifts. Explore below –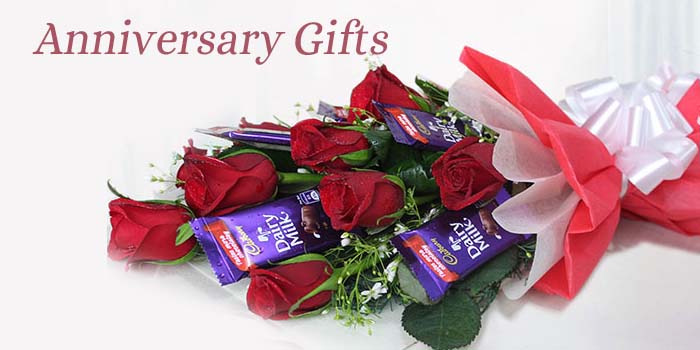 FLOWERS – PERFECT EXPRESSIONS OF LOVE & ROMANCE
You can never go wrong with blossoms on anniversary! The bright and captivating bright and pastel shades of these natural beauties can intrigue anyone with their flawless beauty. This anniversary, let your love and affection gets communicated to your darling spouse through the language of flowers. Though red roses make the most excellent and clever gifts for the occasion of wedding anniversary for couples, but there are still some anniversary flowers which are popular to be gifted on specific anniversary celebrations.
Flowers for milestone anniversary celebrations
| Anniversary Flowers | Symbolism |
| --- | --- |
| Carnations for 1st Anniversary | Symbolizes strength and affection |
| Daisies for 5th Anniversary | Represent fidelity and hope |
| Daffodils for 10th Anniversary | Signifies rebirth and new beginnings |
| Asters for 20th Anniversary | Symbolizes wisdom and appreciation |
| Iris for 25th Anniversary | Represent hope and faith. |
| Lilies for 30th Anniversary | Represent commitment and loyalty |
| Yellow roses and violets for 50th Anniversary | Means ultimate happiness and togetherness |
Anniversary flower ideas –
Go for the flowers which hold a special memory in your life. Like the proposal day, first Valentine's Day, or anything else…
Pick a bouquet of flowers in the favorite color of your hubby or wife
Include chocolates in the bouquet if your wife or husband is a big fan of these sweets.
PERSONALIZED GIFTS – TO CAPTURE SPECIAL MOMENTS
All couples have special memories in their lives which they consider extremely precious and close to their heart. Be it their first date before marriage, Valentine's Day, first Karwa Chauth, or even the very moment of becoming parents, they like to capture these special moments forever… If you too have such amazing memories with your amazing life partner, then go for these overly special anniversary gifts which perfectly frame that special moment with your spouse.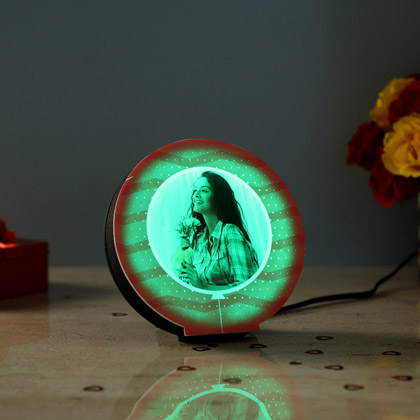 LED personalized gifts: Brighten up the occasion with these personalized gifts on the special anniversary day everywhere with your memorable photographs.
Photo LED lamps
Personalized LED cushions
Personalized LED crystal lamp
Photo frames: Remember the time when you both went on a trip and have an exciting time together? Gather the most romantic and fun pictures of both of you and bring them all together in a photo frame that can serve as an excellent home décor item.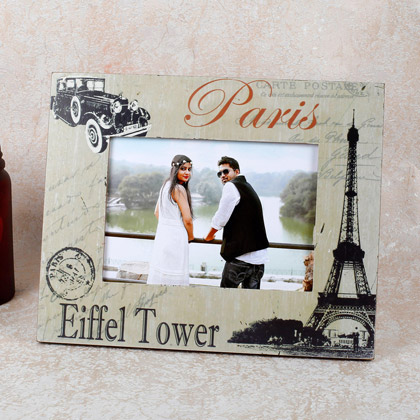 Photo anniversary cakes: Certainly the most popular ones on the occasions of anniversaries, get one ordered now to celebrate your wedding anniversary with your sweetheart or darling hubby.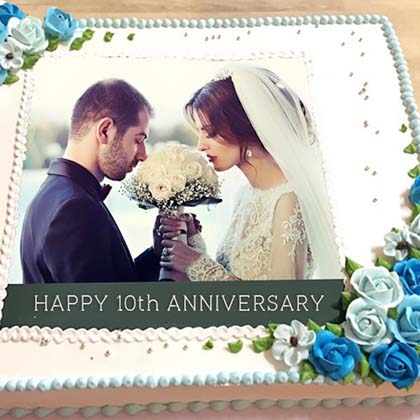 Photo Cushions & Mugs: Both these gifts have become extremely popular in demonstrating one's love and affection to the loved ones. Choose the most special photograph of you two and get them printed on these anniversary personalized gifts for that perfect romantic feel.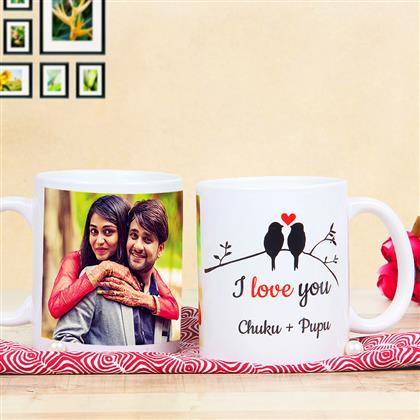 ANNIVERSARY CAKES – DELICACIES MARKING MAGNIFICENT CELEBRATIONS
No celebrations are memorable and special without cakes. And, when it's about celebrating the wonderful marital bond on the day of the marriage anniversary, you can always have a cake to rejoice in the joyful celebrations. There are certain varieties of anniversary cakes which can never make you go wrong with your choices.
Heart shaped cakes to express love and affection
Multi-tier cakes to celebrate milestone anniversaries
Photo cakes to impart a personalized feel to the anniversary celebrations
The Final Note
Though all these gifts sound familiar to you, but all of them never fail to create magic on the minds of the people. They are still in very much trend and will continue to be in the years to come. Go for these one now to make your wedding anniversary celebrations a fantastic affair for your life partners. Explore giftalove.com now and find these exciting gifts waiting just for you!!!
Sakshi Ecavade is our in-house content developer having a good understanding about the gifting industry. She creates quality content surrounding flowers, chocolates, plants, cakes, and other products which makes excellent gifts for the people. Accurate and authentic information is what she tries to deliver through her blogs.