Every sister who is blessed with a brother knows how to make him happy and delighted every time. And, if its food that makes your darling brother happy then you need not think any other gift then delighting Rakhi with sweet combos.
Raksha Bandhan celebration every year gives some serious gifting goals. And, this time you are tested with your skills of gifting and delighting your most loving buddy who is your dearest brother or sister. And, if the moment is to delight a brother who is every time mad about food, Rakhi sweet combos comes as rescue for sisters. Thankfully, online Rakhi shopping portals or gift stores had made it easy for sisters to buy as well as send Rakhi to USA, Canada, India, Australia and places around the globe. Thus, one can easily send Rakhi gifts online to brother residing in any corner of the world.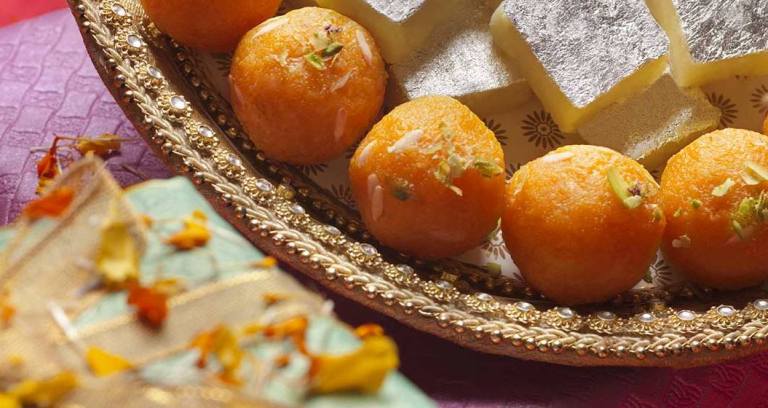 Now for the sisters totally perplexed over the idea of gifting and delighting a foodie or sweet loving brother, here are some very amazing options to make choice for. Well, these are –
Rakhi with Rasgulla
One sweet option that most preferred for gifting or delighting loved ones is Rasgulla sweet. The spongy sweet balls are loved by majority of Indians. Thus, surprising brother with Rakhi with Rasgulla gift combo is definitely a heart winning idea of making brother happiest on this Raksha Bandhan.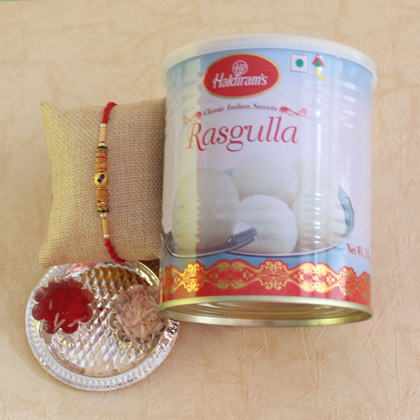 Rakhi with Kaju Katli
For all those sisters who wish to impress a foodie brother but with a low sugar sweet then Kaju Katli is the ideal choice. At GiftaLove.com, one can find a vast variety of Rakhi with Kaju Katli combo to buy online. Also, there are plentiful options for sisters to choose and select one option to send Rakhi to UK (https://www.giftalove.com/uk/rakhi), USA, India, Canada and worldwide with kaju katli sweet.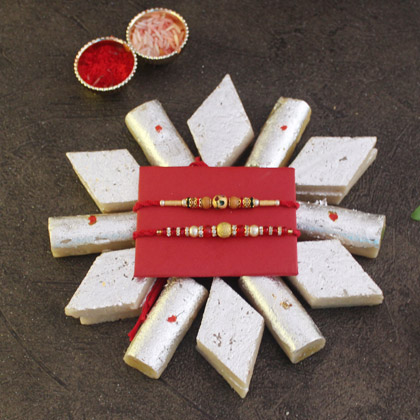 Rakhi with Gulab Jamun
Another very much preferred sweet delight for sisters to gift and win brother's heart on this Raksha Bandhan is Gulab Jamun. Again at the portal there are many fabulous selections for Rakhi with Gulab Jamun combos. Also, you can find many Rakhi gift hampers containing Gulab Jamun at the portal to shop online for dearest bro.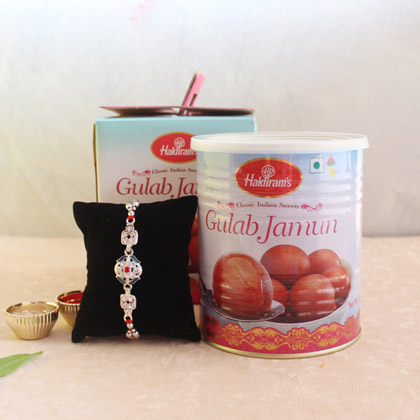 Rakhi with Soan Papdi
A sweet that is light and yummy to relish is Soan Papdi. Being one of the most loved sweet delicacies, Rakhi with Soan Papdi combos make a great Rakhi gift to impress a food lover or sweet loving brother. Also, because of longer shelf life, the Rakhi with Soan Papdi combo is considered an ideal choice to buy and send to brother in India or abroad via Worldwide Rakhi delivery.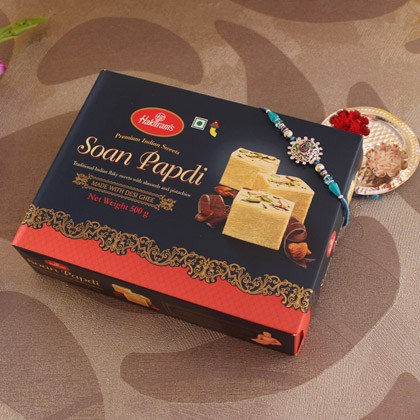 Rakhi with Dodha Barfi:
This lesser known sweet is amazing to relish and give a delightful moment to the recipient. And, if it's your darling brother then he being a recipient of Rakhi with Dodha Barfi combo will admire your thoughtfulness of gifting a beautiful Rakhi to him with such a delightful sweet delicacy. So, think no more to win your brother's heart on Raksha Bandhan this year with this delectable Rakhi with sweet combo.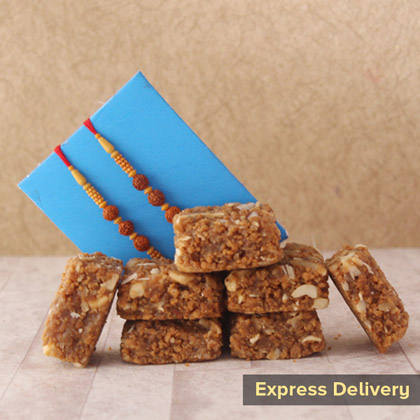 Sweets are not just great gifts to delight brother but also a great way of adding sweet moments of happiness into a celebration. And, this is the reason that Rakhi with sweets combos has always been a popular choice among sisters. To find such utterly relishing and attractive Rakhi with sweet combos, Giftalove.com has to offer a lot. Along with amazing gifts, GiftaLove Rakhi collection is full of very impressive, unmatched and beautifully crafted options. Furthermore, the portal is enabling people to send Rakhi to India and worldwide with speedy delivery services.