Sometimes, being surrounded by abundant dear ones can be a costly affair for us. And, when it is an occasion is Diwali, it certainly leaves a big hole in the pockets. Distribution of gifts on this biggest Indian festival of the year has become a culture which cannot be avoided at any cost. The sudden rise in the prices of Diwali gifts as this festival approaches is a common situation. So, to bring you out of this panicky situation, we have listed down an amazing range of gifts that can be bought under Rs. 999/-. Now, you can easily surprise your dear ones without actually worrying about the drilling in our pockets!!!
1. Lakshmi-Ganesha Idols
The idols of Lord Ganesha and Goddess Lakshmi are popular Diwali gifts as they represent auspiciousness and prosperity in life. According to the Hindu religious rituals, people offer their prayers to these divine beings to seek their blessings. So, this one is truly the most perfect gift for your dear ones that is affordable while being thoughtful in every manner.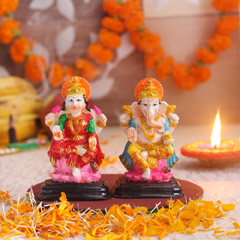 2. Chocolates with Designer Diyas
People prefer chocolates to sweets when it comes to gifting on special occasions. And, when it's about the magnificent Indian festival of Diwali, there is a smorgasbord of chocolate gifts that are exquisitely created to win the hearts of the people. Not just the chocolates, even the shimmery and stylish packaging will sway everyone's heart just by looking at them. Bogatchi assorted chocolates packed in an eye-catchy box along with designer Matka diyas will perfectly blend with the theme of Deepavali and astound your loved ones.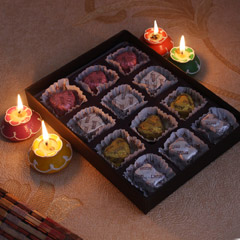 3. Golden Gifts
The festival of Diwali is everything about shine and glamour. The color golden best describes the festive feel in India, and therefore, golden gifts perfectly fit in the Diwali celebrations and surprises. The sheen and antique designs on these gifts and their containers in which they come packed make your Diwali gifting a royal one.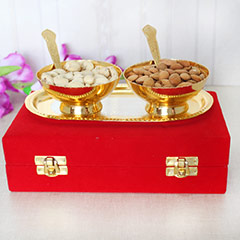 4. Silver Gifts
Touted as the most auspicious metals in India in the religious ceremonies, silver items are perfect gifts to surprise dear ones on the festive occasion of Diwali. The shine and the intricate designs on them make them look exquisite and appealing to the eyes and the red velvet box in which they are packed will win your dear one's heart immensely.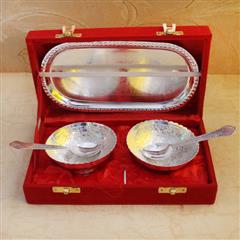 5. Diwali Plant Combos
For the splendid occasion of Diwali, plants make the best gifts for loved ones to bless them with good health and happiness. The burning of crackers on Diwali in every nook and cranny of India increases the pollution levels increasing health risks. Therefore, gifting Diwali plants which are air purifiersalong with other gifts like sweets and Lord Ganesha statue will bless dear ones with all the prosperity, health, wealth, and happiness.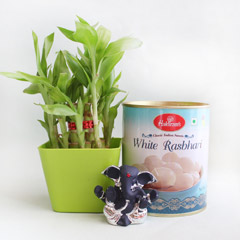 6. Diwali lights
Diwali is referred to as the "Festival of Lights" as the entire country gets embellished with twinkling colorful lights. With the popularity of home décor Diwali gifts among people, you can now gift designer Diwali lights to your loved ones to impart a festive appeal to their homes. Gifting lights to special ones will also signify the spreading of ray of hope and light of joy in their lives.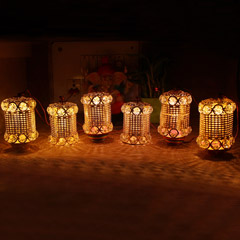 7. Designer Lanterns
Lanterns on Diwali are popular home décor items to spruce up the beauty of homes and their outsides with the festive flavors and colors. Intricately designed with the face of the Lord Buddha, lighting this lantern up will brings a sense of joy, peace, and excitement in the festive atmosphere.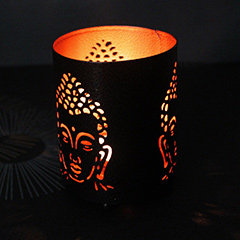 8. Puja Thali for Diwali
No Puja is complete in India without a fully decorated Puja thali. Decorated with all the essentials required to perform any devotional and religious ceremony in homes, these thalis have become popular gift items to be gifted to loved ones on special occasions. Decorated with bright colors and stones, this Puja Thali also comes with attached Roli and Rice containers. So, gift this thali to your dear ones and make their Diwali Laxmi Puja 2021 a memorable and delightful affair.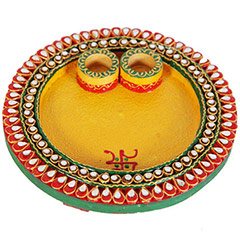 9. Personalized Mugs & Cushions
Expressing feelings of the heart to the loved ones through gifts on Diwali is what everyone wishes for. Personalized Diwali gifts like cushions and mugs make the best choices for dear ones on Diwali as they not just communicate your Diwali wishes, but also let you express your love and affection to them. Order this one and make this festival memorable for them.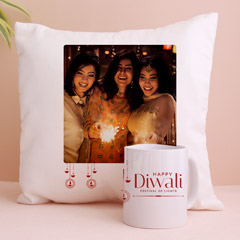 10. Dryfruit gifts
Good health is what you want for your loved ones. Isn't it? Dryfruits are perfect gifts for Diwali to bless your dear ones with a healthy body and mind. With amazing gift choices available in these healthy nuts, you can always feel sorted even in the last minute. Packed in a wonderful designer tray with diyas and Lord Ganesha statue, this dry fruit gift will certainly win the heart of loved ones.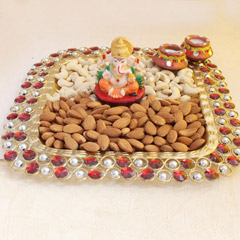 11. Sweets with Lord Ganesha
Sweets constitute an indispensable part of the Diwali celebrations. From offering to Gods and Goddesses to gifting dear ones, these lip-smacking delicacies make your celebrations a sweetest affair. Combined with a cute and beautiful statue of Lord Ganesha, this combo will certainly be the most amazing one for them. The sweetness of Kaju katli and the blessings of the Lord will make your loved ones prosper in life.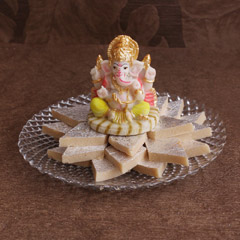 12. Aroma candles with Auspicious Gifts
After plants, aromatic candles are the next best gifts for healthy and good smelling homes. As home décor forms an essential part of the Diwali preparations, these candles will not just make your home look attractive with their colors and their fragrances will make them more welcoming. When paired with plants and Lord Ganesha idols, this Diwali gift hamper will spread more happiness and good health in the environment.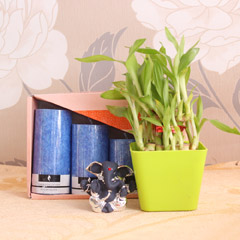 Sakshi Ecavade is our in-house content developer having a good understanding about the gifting industry. She creates quality content surrounding flowers, chocolates, plants, cakes, and other products which makes excellent gifts for the people. Accurate and authentic information is what she tries to deliver through her blogs.