It's time again to enchant 'Ganpati Bappa Morya… Mangal Moorti Morya…' as the auspicious festival of Ganesha Chaturthi is here again for grand celebration across India. It is the blissful occasion for all the devotees of Lord Ganesha. To celebrate the 10 days long celebration of Ganesha Chaturthi, there are 10 major rules to know.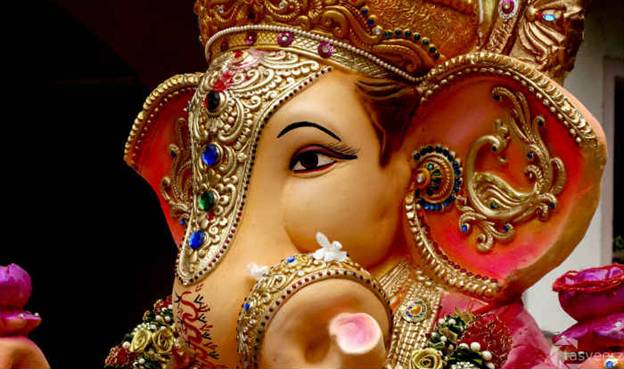 It is been believed that bringing Lord Ganesha home during Ganesha Chaturthi is an ideal way of impressing lord and be blessed with happiness, peace, prosperity, and wellness. Thus, people based across the nation, celebrate Ganesha Chaturthi with great gusto and sanctity. It is the festival of happiness, devotion, and merriment. However, following little basic rules of the celebration can definitely help anyone be blessed by the lord in the right way.
Here are the 10 golden factors to consider before placing Ganpati idol at home or office:
1. Northeast Corner – The Best Location to Station Ganpati Idol
When placing Ganpati idol at home, always consider stationing lord on the northeast corner of your home. If in case, northeast corner can't be utilized for the same then place your Ganesha idol in such a way that you can face north or east direction while offering prayers to the lord. However, you can also place Ganesha in east or west directions of your house.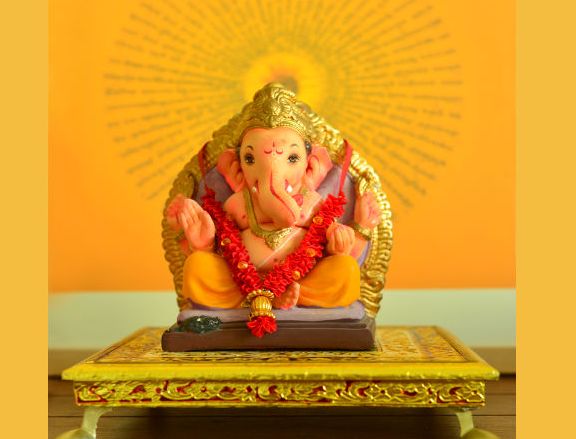 2. White Ganesha – Symbol of Peace, Wealth and Prosperity-
For devotees of the lord who want to be blessed with prosperity, happiness and peace at home, White Ganesha Idol is the perfect choice to make. Even placing a picture of white Ganesha at home is also an ideal way of attractive happiness and prosperity at home.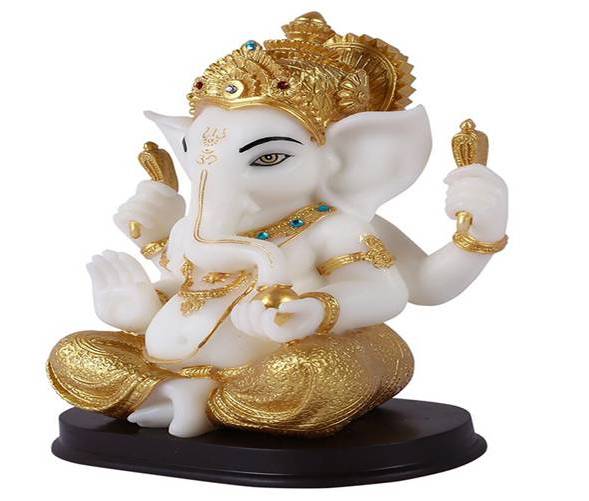 3. Don't Place Ganesha Idol in the Bedroom:
It is always advisable to avoid placing Ganesha idol in the bedroom. However, if you can't avoid it then you must place it in the northeast direction of the bedroom. Also, your feet should not face the idol of the lord.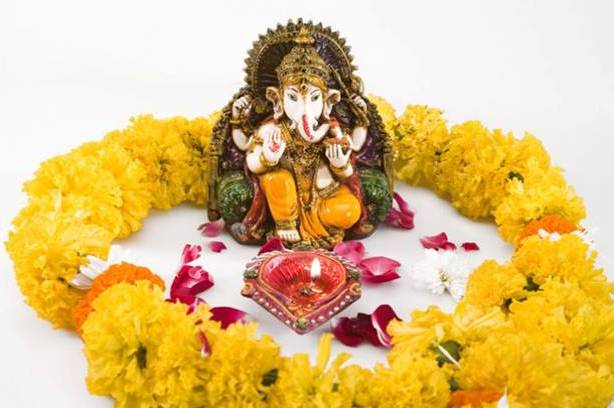 4. Vermilion Ganesha Idol for Self Growth
People who desire to bring in prosperity and self-growth blessings at home should buy Vermilion colored Ganpati idol and worship daily with devotion.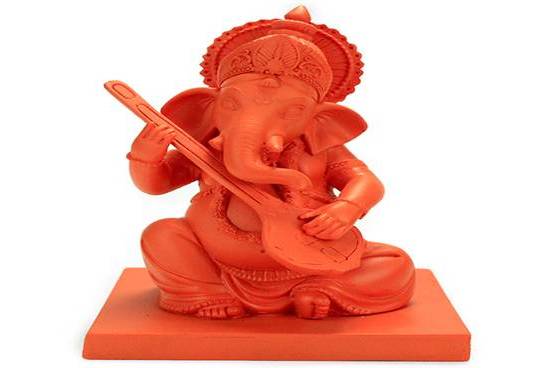 5. Standing Ganesha – Idol for Office
If anyone willing to place lord's idol in office then it should be the Standing Ganesha idol. It is been believed that standing Ganesha figurine brings in energy and enthusiasm in the atmosphere of the office.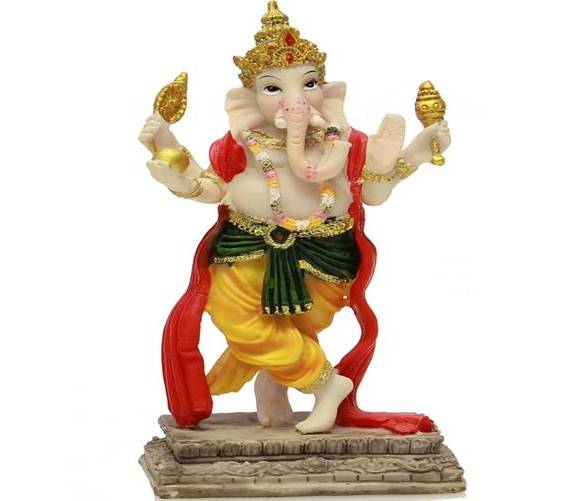 6. Modak and Mouse on Ganesha Idol – Little Necessary Details!
While making a choice for a Ganesha Idol always consider little mouse and modak (Indian sweet) to be the part of the Ganpati idol. Such little detailing is always to be considered as these serve the auspicious and integral purpose of worshipping the Lord.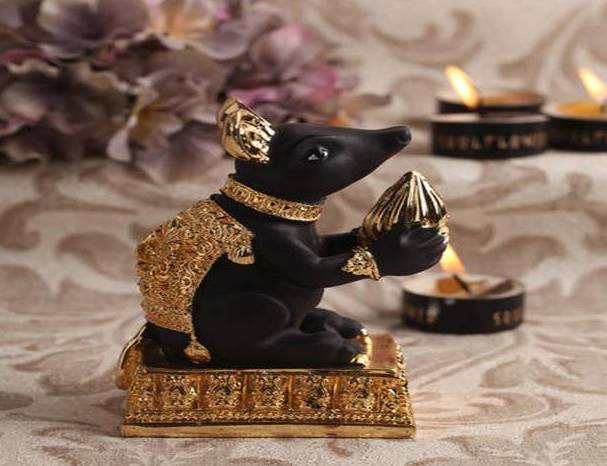 7. Position of the Trunk- Know it Better
It is been believed by the people that Ganpati idol with trunk towards the left side should be chosen to station at home as it is always very easy to please Ganesha with trunk on the left side. The idol of the lord with trunk on the right side is not so easy to please.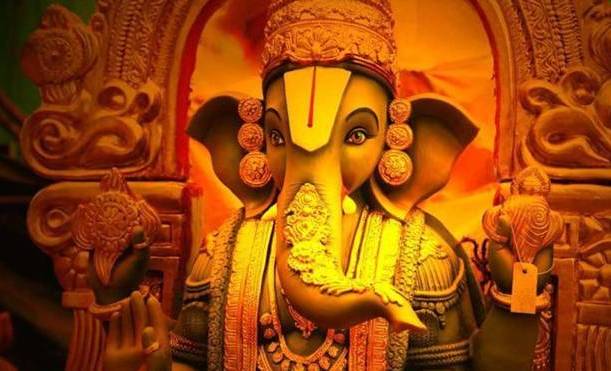 8. Sitting Ganesha Idol- Perfect for Home
For the devotees willing to be blessed with good luck and success, the idol of sitting Ganesha is the perfect choice to make.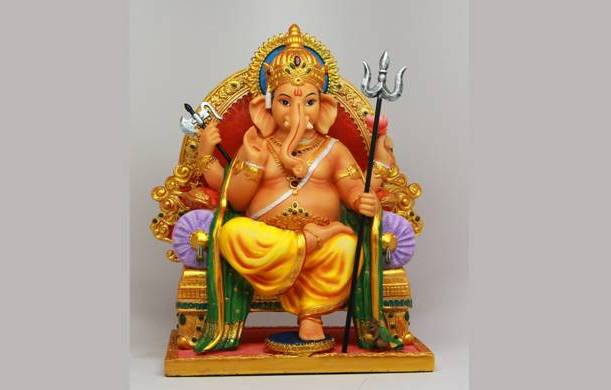 9. Station Only One Ganesha Idol at Home
It's advisable for all to only keep one idol of Lord Ganesha as placing two or more Ganpati dols at one place can disappoint Riddhi-Siddhi (wives of Ganesha).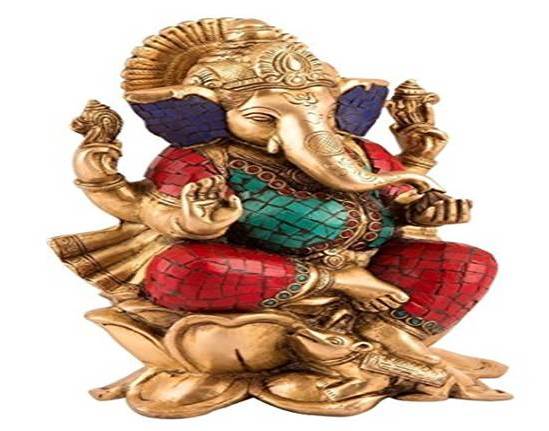 10. Don't Forget the Real Purpose of Bringing Ganesha at Home!
The one and foremost thing to consider in bringing the idol of Lord Ganesha at home is the real purpose behind it. Since, lord shows us the path of peaceful, successful, healthy and prosperous life, thus Ganpati idol worshipping is the ideal way of impressing the lord and feel being blessed.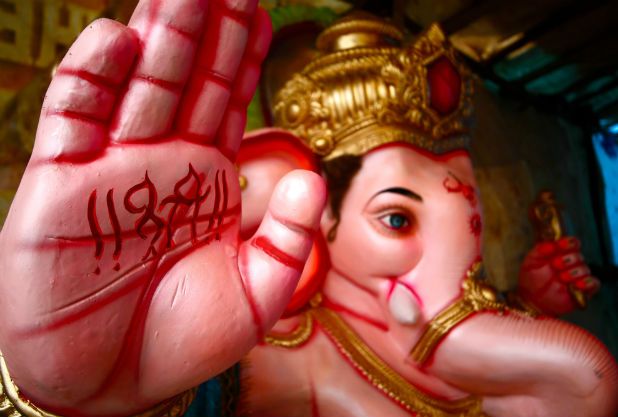 These were some major rules or factors to consider if you are willing to bring Ganesha home during Ganesh Chaturthi.
Wishing everyone a very happy and prosperous Ganesha Chaturthi 2018.
Sakshi Ecavade is our in-house content developer having a good understanding about the gifting industry. She creates quality content surrounding flowers, chocolates, plants, cakes, and other products which makes excellent gifts for the people. Accurate and authentic information is what she tries to deliver through her blogs.