It's the time of the year when weddings are in full swing. It is the actually the wedding season for you might find yourself busy in attending 3-4 or more weddings. Well this might be the time when you might not feel sure of what to give the soon-to-be-married couple on the wedding, right? So to help you in find an impressive Wedding Gift without spending much on each, here is the blog, you must read.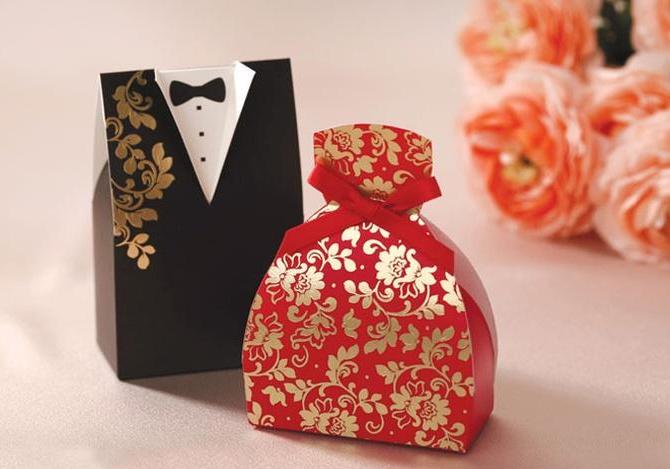 Lack of funds or your wish to not to spend much on each and every wedding gift should not stop you from making the lovely and lucky couple feel happy and loved on their special day. So try looking for wedding gift ideas that are thoughtful and won't let you spend a lot on it, like:
Couple Picture Frame:
Well the idea is not for just buying and gifting a photo frame rather gifting a personalized Picture frame of the Couple. You can search the best couple picture on their social media accounts and frame it. It won't cost you much and yet would be an excellent wedding it.
Set of Couple Perfume:
This wedding gift will be something which the couple would definitely find useful after their wedding. Perfume for him and her will in an attractive packing and from renowned perfume brand will definitely make the couple happy.
Wine Glass Set for the Two:
It will definitely be a classy Wedding gift idea for you to choose and will not cost much on your pocket. Well if you can then make it more impressive by giving it a personalized touch of laser engraved name of the couple.
Towel Set:
In their honeymoon trousseau, they will definitely keep the set of towel for each, right? It would be great for the couple if it will come from you as their wedding gift. And definitely you won't be spending much on it.
Set of Decorative & Aromatic Candles:
Another very inexpensive wedding gift can be a set of Candles which the couple would love to decorate and aromatize their home post their wedding.
Key Holder:
For the lovely couple a key holder would definitely be a useful wedding gift as they can use it in their place of living to keep their keys organized at their place of living post marriage.
Good Luck Bamboo Plant with Laughing Buddha:
Apart from being an excellent home décor option, good luck bamboo plant and laughing Buddha will bring the charm of good luck, happiness and prosperity in the life of the couple when they would be starting their new phase of life together.
'Mr. Right and Mrs. Always Right' Quoted Cushions:
A funky gift like this will be an excellent way of making the couple happy. Also such funky quoted cushions are very popular these days as wedding gift.
Passport Pouch for Both:
For the soon-to-be-married couple who have planned their honeymoon vacation overseas, gifting a passport pouch for both will be a very thoughtful and unique gift. They will love to carry their essential documents and passport in this pouch and travel abroad.
Personalized Flowers Vase:
Well if nothing unique is there on your mind to gift and congratulate the couple then a Flower Vase is the gift you must choose. Well it will be great if you manage to get a plan or slightly printed flowers vase personalized with the couple name on it. Or else you can show up your painting skills on a plan flower vase by painting it with their name.
The wedding gift ideas to make the wedded couples feel special and loved with a wedding gift can be many. Well I have to wrap here only, so hope that you loved my ideas and can incorporate any of these to surprise the couples getting married soon. However to buy such attractive wedding gifts or online personalised gifts, you must make a visit at Giftalove.com and its range of gifts, flowers and cakes for wedding season.
Sakshi Ecavade is our in-house content developer having a good understanding about the gifting industry. She creates quality content surrounding flowers, chocolates, plants, cakes, and other products which makes excellent gifts for the people. Accurate and authentic information is what she tries to deliver through her blogs.