Colorful flowers around us are one of the most special gifts of God for us. Thus when it's someone very special to you, the most special and affectionate gift of love would be nothing much better than a beautiful and blooming bunch of Valentine flowers. So why are you still puzzled with the idea of Valentine gifts, when a bunch of Rose can do wonders for you!
For years, the concept of gifting flowers is being followed by people. And it's nothing more precious, classy and affectionate than gifting a bunch of flowers to someone special and dear. This is how flowers turn out as most preferred gift option for the lovers on Valentine's Day. And now when Valentine's Day is just round the corner it is flower that is in great demand among the lovers.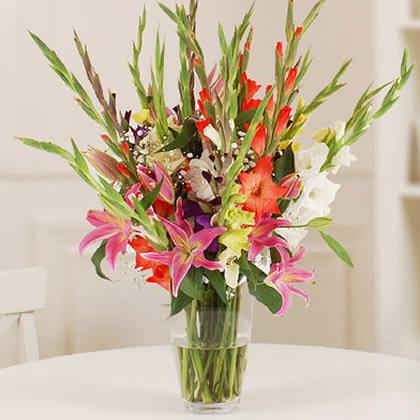 Thought it is red roses that is perfect symbol of love but there is lot more to explore in the range of flowers and turn it to beautiful Valentine Gift! Thus below are some ideas on Valentine flowers that prove out as an excellent Valentine gift for your sweetheart…
Blooming Tulips
When love is in the air and in your heart, a beautifully decorated bunch of red tulips are sure to turn your beloved's heart more romantic. So this time choose gifting a beautiful bunch of blooming tulips for your sweetheart to convey your feelings of love. The bright and beautiful tulips in red are sure to impress her feel special on this V day.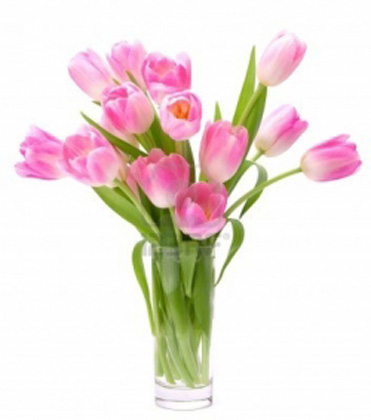 Beautiful Carnations
On Valentine's Day when you are thinking to gift something special and elegant to your sweetheart, it's a bunch of carnations that you must choose gifting. All you need is to beautifully wrap the flowers in a bunch and tie it with colored ribbons. This is one gift that can't afford to miss on Valentine's Day!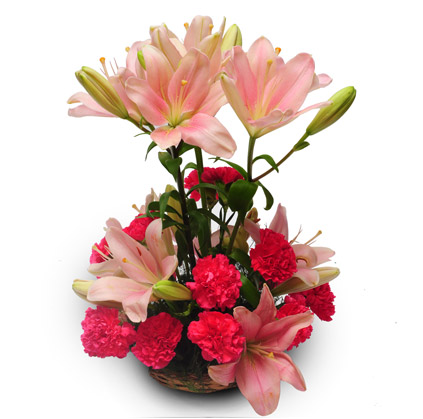 Magical Pink Roses
For your sweetheart who is in love with roses, a bunch of beautiful pink roses is a great idea to gift her on this Valentine's Day! In fact gifting her something other than red roses, would definitely impress her and after all it's the favorite color of girls. All you need is to gift your sweetheart something special and loving and in this regards, a bunch of pink roses is just perfect flower to choose.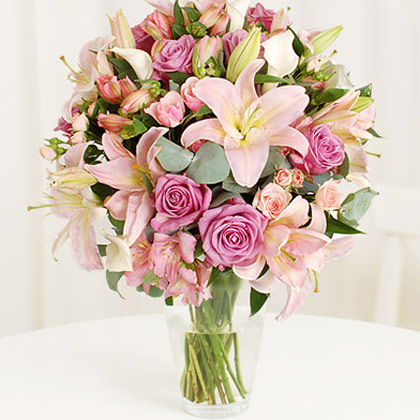 Options are too many, all it needs is your choice for the best flower that you can choose to impress your love and convey your eternal feelings of love to her. However if you are willing to buy beautiful Valentine Flowers online, you can log on to GiftaLove that is offering an exquisite collection of V day flowers with express delivery services as well.
Sakshi Ecavade is our in-house content developer having a good understanding about the gifting industry. She creates quality content surrounding flowers, chocolates, plants, cakes, and other products which makes excellent gifts for the people. Accurate and authentic information is what she tries to deliver through her blogs.