If the search for that perfect Diwali gift is making you confused then Giftalove.com is the perfect destination for you to explore amazing collection of online Diwali. However this time, the portal has come up with its extensive catalogue of Diwali Dry Fruits not just in attractive prices but also in attractive packing as well.
Diwali festival is just few days ahead for its grand celebration in India, thus it's high time for all to start their search for Diwali Gifts. After all Diwali celebration is not only for lighting home and Laxmi Ganesh Puja but also for exchanging gifts and conveying festive greetings via gifts. Thus Giftalove is all set with its exclusive Diwali Gifts or Diwali Dry fruit hampers collection. This time it is Diwali Dry Fruits range that has come up in attractive & impressive packing options.



No wonder gifting Dry fruits on Diwali is much preferred because of being a healthy gifting option to convey love but also being an attractive gifting thing as well. And the thing that makes Dry fruits an attractive gifting thing is its attractive packing. Here at Giftalove, there is ample number of Diwali Dry fruits choices in attractive and amazing packing options, such as:
Dryfruits in Potli Bags:
It's one of the most preferred and beautiful packing option. The beautiful and colorful potli bags with zari work on it makes the most beautiful thing for gifting someone a healthy treat like dry fruits. On Giftalove, there is plethora of such of Dry fruits potli bags to choose for gifting.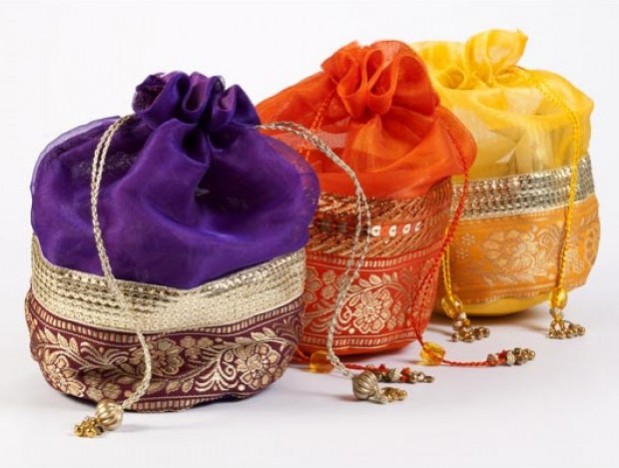 Dryfruits in Decorative Boxes:
A beautiful way of dryfruits is gifting it in Decorative Boxes. All that one need is to go through the vast collection of Dryfruits, there are plenty of choices for dryfruits in Decorative boxes and choose the suitable one for near and dear ones.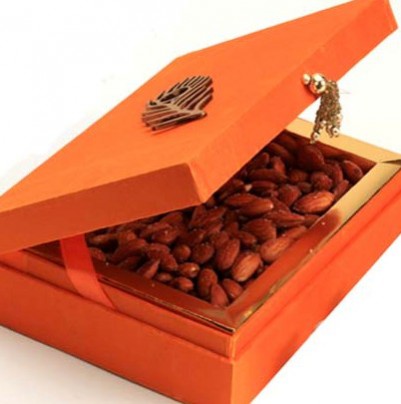 Dry Fruits in Silver Bowl Sets:
Gifting silver made items on Diwali is very much preferred by all on Diwali. Thus gifting Dry fruits in silver made bowls turns out as an excellent and much impressive gifting option as both a healthy treat and something valuable would be gifted to love ones.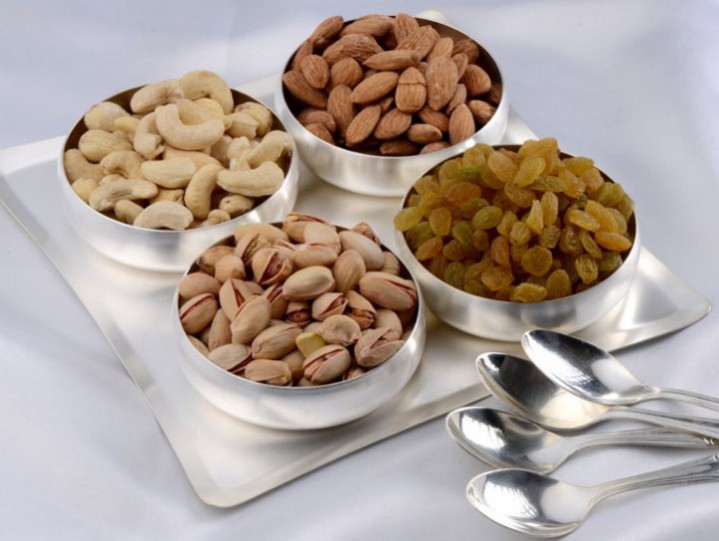 Dry Fruits in Designer Trays:
Another very much attractive Diwali Dry Fruits gift pack is in designer trays. Dry fruits designer trays are not just attractive because of beautiful and colorful decoration but basically because of innovative shapes. On the portal there is ample number of choices for dry fruits in designer trays.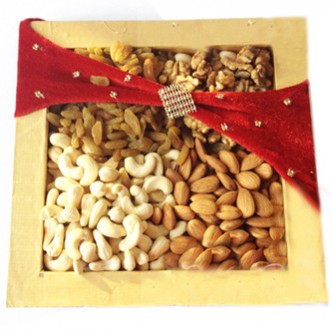 Dryfruits in Crystal Bowl:
One of the most unique ways of gifting dry fruits to loved one on Diwali is in a Crystal Bowl. On the portal there are beautiful varieties of Crystal Bowl packing of dryfruits such as Almonds, Cashew, Raisins, Pistachio and more.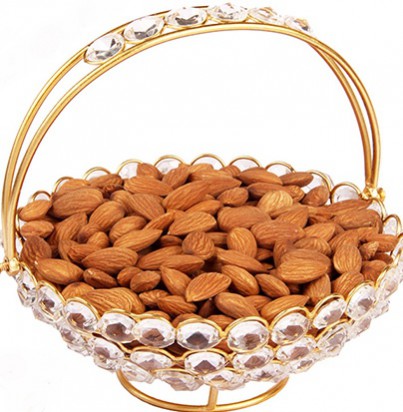 Dry Fruits in Thalis:
Apart from all other dry fruits packing, dryfruits thalis or platter is the most traditional ways of gifting. For years dryfruits thalis have been the most popular ways of gifting this healthy treat to loved ones and still it is one of the most preferred options. These days in fact dryfruits come in many beautifully crafted thalis. A vast variety of such Diwali Dry fruits gift pack is available on the portal to explore as well.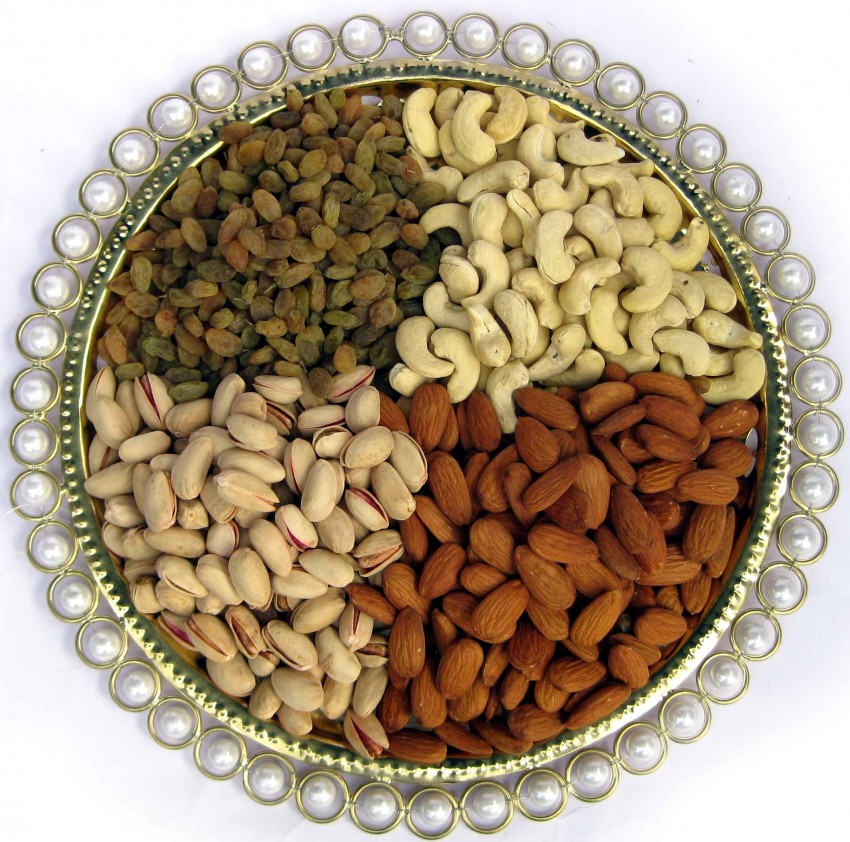 Thus there are many amazingly beautiful and attractive Dry Fruits gifts packs available on Giftalove.com to explore, choose from and place an order for. All you need is to log on to http://diwali.giftalove.com and explore the exclusive catalogue of Diwali Dry fruits to gift a beautiful and healthy Diwali surprise to loved ones.
Sakshi Ecavade is our in-house content developer having a good understanding about the gifting industry. She creates quality content surrounding flowers, chocolates, plants, cakes, and other products which makes excellent gifts for the people. Accurate and authentic information is what she tries to deliver through her blogs.