Don't you agree flowers bring in positivity and joviality around with its presence anywhere? The charm of flowers is an untainted gift of nature, making it a perfect way of decorating home and bringing in the much needed happy vibes at home. However, maintaining real flowers at home is never an easy task. Thus, we have come up with ideas on how artificial flowers prove great in bringing the charm of Real ones without fading.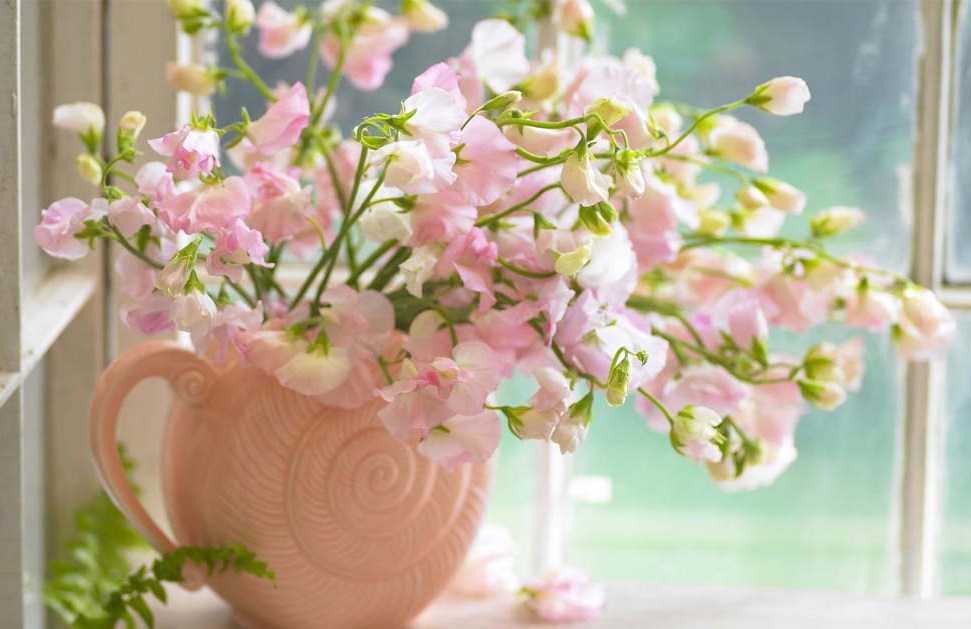 No wonder, the sight of real, beautiful and vibrant flowers is enough to brighten up your day. But these ideas on how flowery charm can be brought in the home without investing in regular flowers shopping is sure to give you some goals in accentuating home with artificial flowers.
So, here are some reasons that are sure to justify of having artificial flowers at home because….
It Brings in Color and Vibrancy
If you have a home of similar color tones in every room then you can give a break to it with bright colored artificial flowers. You can choose flowers of purple, red, pink, orange and other bright tints. No wonder bright flowers in an attractive glass vase are sure to the five that much-needed break to the hue of your room.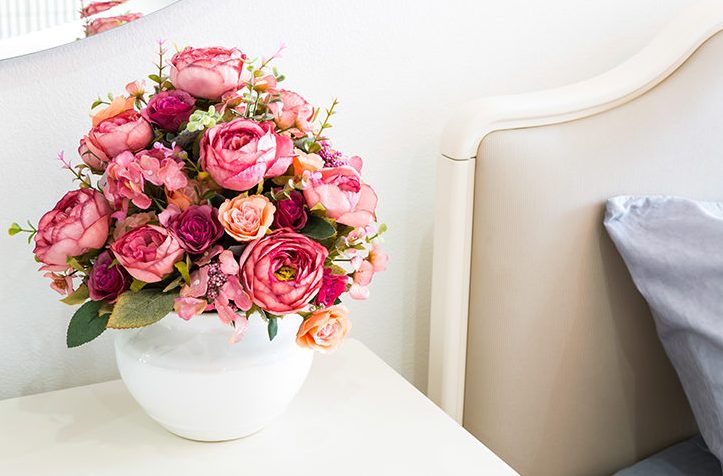 Fake the Real Ones
The vast availability of artificial flowers these days are so bona fide that they can easily fake the real ones. In fact, many times it becomes hard to identify the real ones with them. Artificial flowers that are perfect replicas of the real ones is what you need to bring in the positive and jovial vibes that real ones do.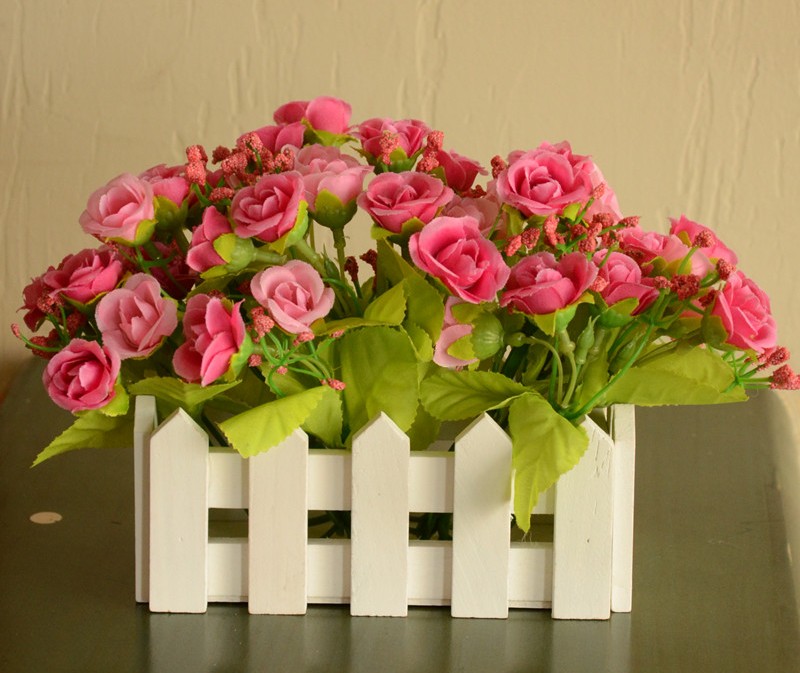 A Beautiful Addition to Your Home Décor
No wonder beautiful, vibrant and real looking artificial flowers prove to be a beautiful addition to home décor. Wherever been placed, it can uplift your home décor in a beautiful way. For this, you can try out different ways and vases to place artificial flowers at any part of your home.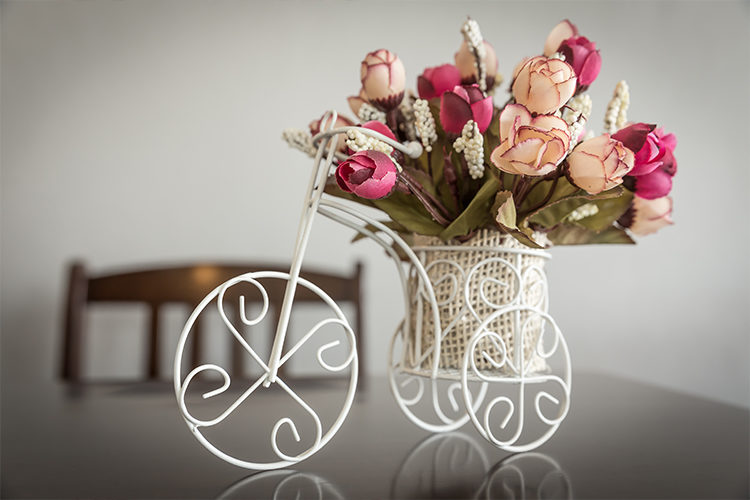 Makes You Creative
Apart from turning your house beautiful inside out, artificial flowers also give you uncountable ways of discovering your creative side. Unlike real flowers, artificial ones do not fade and die. They remain beautiful ever with little care. Therefore, you get enough time to be creative and frequently change their arrangement. It can be in a flower vase, on wooden sticks, on an old container, in a little plastic pot. There are endless ways to creatively arrange artificial flowers at home.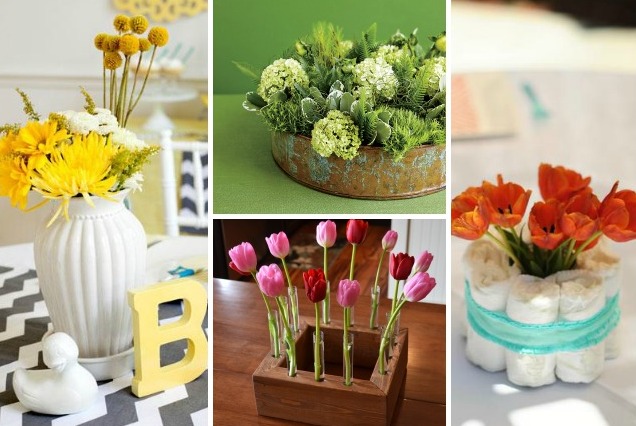 Prove Out to Be Superb Outdoors Decoration!
The use of artificial flowers is indubitably an excellent way of accentuating your home outdoors. You can simply take in some usual pots or the fancy decorative pots to place in the outdoors to hold your chosen artificial flower sticks of it. On flower wreaths or on a door hanging pot, artificial flowers can uplift the beauty of your home outdoors in a magical way.
Adds Beauty to any Corner of Home
For sure, you can try out different types of artificial flowers with different types of vases or pots to beautify any part of your home in a great way. All that you need is to choose the best flower replicas to glam up your home. Be it your kitchen, your bedside table, center table at the living room, corner of the living room, bathroom shelve, study table or any other corner of a home, artificial flowers can beautify any part or corner of home effortlessly.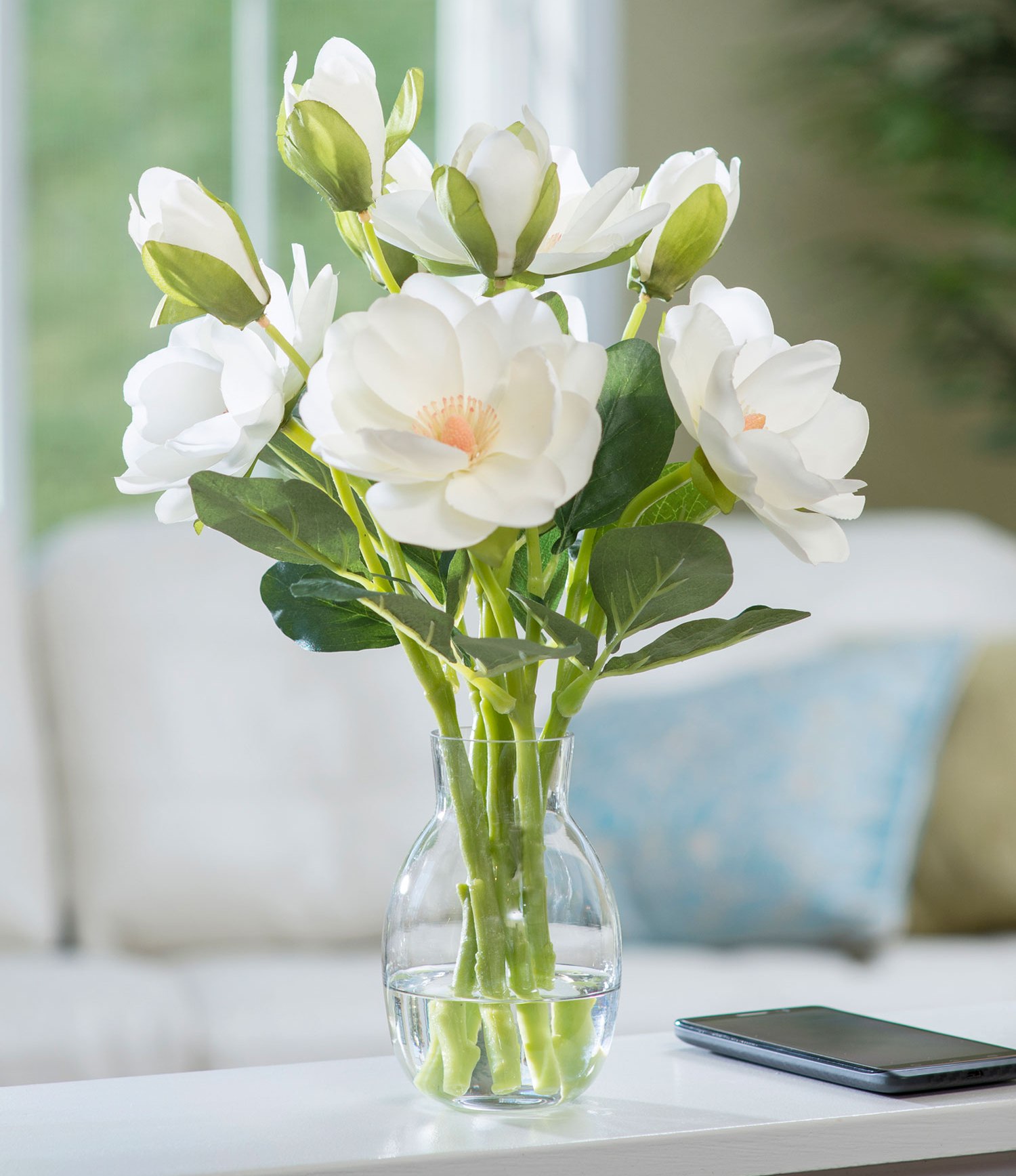 There are millions of ways to brighten up your mood and be positive, but flowers do it effortlessly and quite magically. So when planning to bring in flowery charm at home, ditch the real ones with the artificial ones which do not fade and are very easy to maintain. However, to buy artificial flowers online, Valentine Roses, flowers with cake or chocolate combos and more, GiftaLove.com is there to spoil you with extensive choices and efficient services on orders to send gifts to India and across the globe.