No wonder, the sight of a kid getting a gift is so amazing. The expression of happiness is indubitably the best thing to witness. After all that's the expression of real happiness. So, if you are soon to give that cheerful expression on a little one's face on his/her birthday then this blog is sure to give you some awesome Birthday gift ideas for Kids.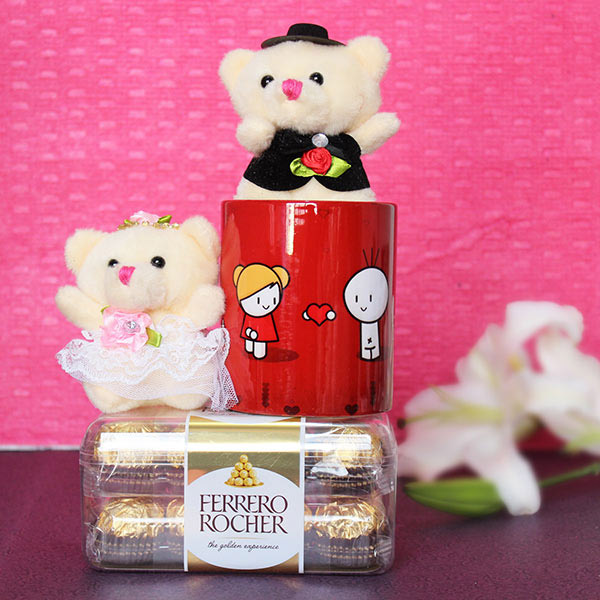 Birthday is undoubtedly the most special day of the year for everyone of any age. And, for kids birthday is the best day of the year. It's gift and hearty wishes of loved ones that makes birthday, the most special day for them. So when it's time to make choice for the best Birthday gift for a little one, you definitely need to make choice for something very exciting and cheerful. Well if the idea is confusing you a lot then here is what you need to do. Just scroll the page to go through the blog and get wonderful choices for Birthday gift ideas for Kids.
Colourful Teddy Bag:
Little ones are too cute and they everything that is as cute as they are. Therefore, you can choose a colorful teddy bag for your little one. All that you need is to choose a colorful teddy bag that will fascinate the little kid a lot.
Flying Plane with Remote:
If it's a birthday boy who is soon to celebrate his Birthday then no wonder a flying plane with remote is sure to the help you win his heart. No wonder if the little one is already having a one but the new one with new specifications and color is sure to make a choice for.
Colouring Book and Colour Kit:
If the little baby is 3-7 years old then it's definitely an excellent gift choice to make. All that you need is to choose a big Coloring kit with different coloring objects in it. undoubtedly, the little one is sure to fall in love with his/her new coloring kit bag and coloring books that will help him/her paint his imaginations the best way.
Portable Basket Ball Set:
If the little one is more than 5 years old or more then this is the perfect thing to surprise the little one with. Be it for little one's body growth or as necessary activity, a portable basket ball set will definitely be a perfect gift choice. Also, the little baby will definitely will love it for sure.
Pillow & Blanket Set:
The best way of making birthday of very little one, a comfortable and cozy one is by the gifting him a set of Pillow and Blanket. The little wont just love sleeping in the blanket and pillow but will also find it too comfortable to feel happy about. Even parents of little one will love your this useful gift.
Personalized Milk Mug:
If the baby is enough to understand the joy of getting a personalized gift then this is the thing you must make a choice for. A coffee mug with his personalized photo on it is sure to delight him a lot to finish his/her daily milk dose.
Gifting is great fun and at GiftaLove.com, this fun doubles with availability of exciting gifts. So, when there is the need for giving a delightful surprise to a cute and little one, visit this online gift store to find most exciting gifts for a little one.
Sakshi Ecavade is our in-house content developer having a good understanding about the gifting industry. She creates quality content surrounding flowers, chocolates, plants, cakes, and other products which makes excellent gifts for the people. Accurate and authentic information is what she tries to deliver through her blogs.