Are you baffled what to buy valentine gifts for her? Women are fond of cosmetic products as they like to accentuate their beauty. Lips are the most important part of the whole make up regime. You might have fall in love with her attractive pair of lips. Thus this valentine you can consider giving lipsticks to her. Lip care product is wonderful valentine gift ideas for your girlfriend and wife.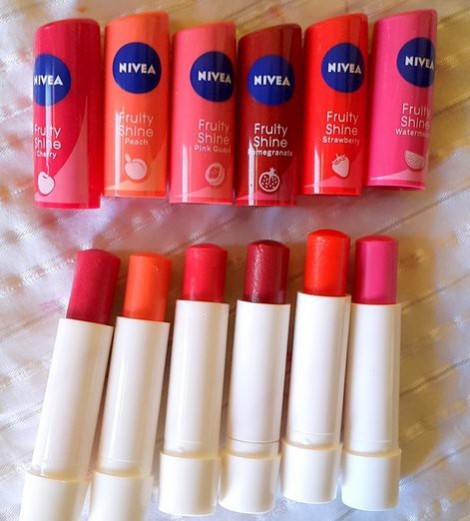 1.    Lip Gloss
Lip gloss brings shine and glam up lips like no other product. Normal gloss comes with liquid formula and has staying time. She needs to re-apply it on her lips for better results. There are many reputed brands of lip gloss available in the market. Be careful while choosing the colour of the lip gloss. These days, peach and semi-nude colours of lip gloss are in trend. She can apply on bare lips with lip brush.
2.    Tinted Lip Balm
Tinted lip balm looks glossy as well as moisturises & nourishes lips. They also impart some colour and shine to the lips. At the same time appear most natural and make lips soft. They are good for regular usage especially during winters. Lip balms are nice lip care product for winter dry lips.
3.    Sheer Lipstick
This kind of lipstick looks very natural and impart colour to pale lips. It is a wonderful choice for everyday use. Basic lipstick needs lip liner but sheer lipstick does not need any. It can be applied with lipstick applicator or with a brush for a lasting stay.
4.    Semi-matte Lipstick
Semi-matte lipstick gives total coverage and imparts colourful pigment than sheer lipstick. Buy semi-matte lipstick in red or orange colour for your cute girlfriend.
5.    Cream Lipstick
Cream based lipsticks glide smoothly on lips and gives full coverage. Cream lipstick gives satiny feel. She may need a lip liner along with a lip brush. Buy a combo cosmetic pack for her on this valentine.
6.    Lip Satin
Lip satins are the latest lip colour in the line of lip care products. They come with fluid consistency and satin effect. Lip satin has long lasting effect and may come with alcohol. It moisturises and exfoliates lip cells.
7.    Matte Lipstick
Matte lipstick comes without shine and glimmer. They are colours intensive and last longer than any other lip colour. It has slightly drying effect on the lips and does not have moisturising agent. Consider her favourite colour before buying her lipstick. If you are confused then take help for her female friend for choosing the right product.
8.    Lip Liner
A nice lip liner would help your lady love to clearly demarcate the outer line of her lips. Lip liner is needed to be blended carefully with the lip colour otherwise it would look unnatural. A gloss is applied for a finished and glossy look.
So these are eight types of lip care products that are perfect for your loving wife/girlfriend. Log on to Giftalove and check out different types of exclusive cosmetic hampers for her. Explore vast range of valentine gifts for her.
Sakshi Ecavade is our in-house content developer having a good understanding about the gifting industry. She creates quality content surrounding flowers, chocolates, plants, cakes, and other products which makes excellent gifts for the people. Accurate and authentic information is what she tries to deliver through her blogs.