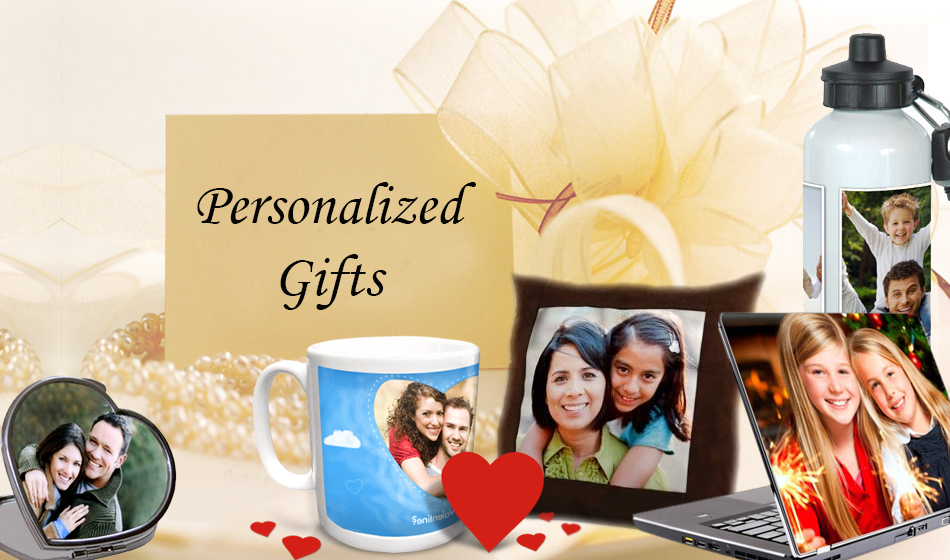 Life is full of celebrations. We come across many occasions or events that require us buying gifts for the concerned person. Though, there are multiple gifting options prevailing in the market but we always look for something new and different because it not only delight the gift receiver as well as please the giver owing to giving a beautiful gift. Birthdays, wedding ceremonies, anniversaries or anything, attractive and interesting personalized gifts have been introduced here to serve the gifting needs and requirements of the customers.
There are numerous personalized gifts but here, I am going to list few of those which can accompany you in the best way to wish dear ones on any special occasion. Let's have a look!
1. Happy Birthday Granite Plate: This beautiful granite plate is especially meant to wish happy birthday to someone. Colorful letters mentioning happy birthday on black granite looks really amazing as well as attractive. It has also been beautified with pretty images of gift, balloons which are the essentials of any birthday celebration. Whoever gifted this decorative piece will always remember the day on which it has been gifted.
2. Photo Upload Football Mug: This coffee mug is personalized with photo to delight your dear ones. What makes it more interesting is its ceramic handle with a rotatable football. Soccer world cup is going on and what can be a better gift then this to give anyone. There is any occasion or not, just gift this outstanding mug to your friend to get caught in football fever.
3. 12 Reasons I Love You Personalized Chocolates Set: Chocolates are loved and adored by all. It not only sweetens the mouth as well as sweetens the mood. And when it is personalized, the pleasure level is double. Gift and share these fine taste chocolates with your dear ones to stir sugar into bond with them.
4. Antique Twin Frame: Personalized photo frame looks beautiful as well as great to gift anyone. It comes with twin frames and has been given antique finishing making it look more attractive. Gift it or buy it for yourself to keep your photo with the picture of your most loved one in this frame. Your beloved always will be in front of your eyes.
5. Love Personalized Cushion: Personalized cushions serve two needs; one is to beautify the corner of the house as well as to lie on. It is a beautiful and comfy cushion which can be customized with any photo of your choice. Message can also get printed on these cushions to convey the message of love and affection to someone special.
Friends, these are the few personalized gift items that can be gifted to make one feel special and loved regardless any occasion.
Sakshi Ecavade is our in-house content developer having a good understanding about the gifting industry. She creates quality content surrounding flowers, chocolates, plants, cakes, and other products which makes excellent gifts for the people. Accurate and authentic information is what she tries to deliver through her blogs.