Flowers have much important role in everyone's life. Not only do they make for perfect ornamental adornments at various celebratory events, they are perfect gestures for conveying love and devotion to the dear ones. Their beauty and agreeable appearance can allow you to convey our deep feelings and concern in perfect way to your friends or your family. If you are residing far away from your dear ones in Delhi, the best way to revive the conviviality is to send flowers to Delhi at the special occasions.
Since ages, flowers have been associated with every auspicious occasion of the year and have been used as perfect gifting option on any special day such as Christmas, on Mother's day, Father's day, Teacher's day, Valentine's day, and Friendship day. Flowers cannot have limitations because flowers are not only used as ornamental or sign of revels or event. Besides, the bright blossoms are presented to the loved ones, in many celebratory occasions like birthday bash, engagement, wedding receptions, baby shower, housewarming and other fortunate events in life. Given that you are residing far off from your family, and you are unable to visit them due to your official commitments, you must be missing that warmth and joviality that you used to experience during such events in your childhood. With many competent online flower delivery services at your help, you can send flowers to Delhi to relive those joyous moments.
To your utter astonishment, these online flower delivery portals offer delightful combos like flowers with cake and other gifts. It can be a great idea to treat your loved ones with such palatable combos on their special days. So, here are few enticing flower combos that are sure to win over the hearts of your loved ones:
Red Velvet Cheesecake with Stunning Pink Lily Bouquet:
How about extending your warm wishes with a Pink and Red Velvety surprise? Sounds amazing, right? With this heavenly combo you can actually do that. Comprising of the red velvet cheesecake and a bouquet of fresh and fragrant pink lilies, featuring multiple colors on each stem and titivated with fresh green fillers, this is sure to dumbfound your loved ones render them all speechless at once. Moreover, this will effectively convey how dearly you love them.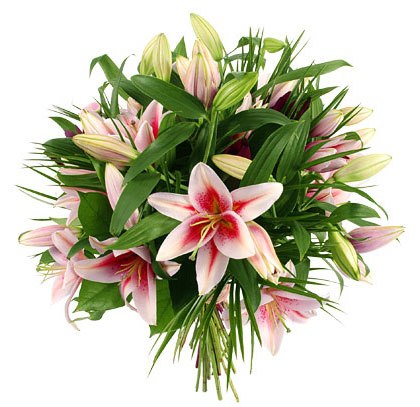 Tiramisu Cake with Colorful daisies:
Now these are few things that no one can resist. One of the hottest combos in the collection, this can really spread the cheerful vibes all around the place. Encompassing an elaborately designed Tiramisu chocolate Cake with the large bunch of Colorful daisies each displaying a different hue, this can make for the most desirable combo of flowers with cake. This can stand out among all other presents at every congratulatory occasion.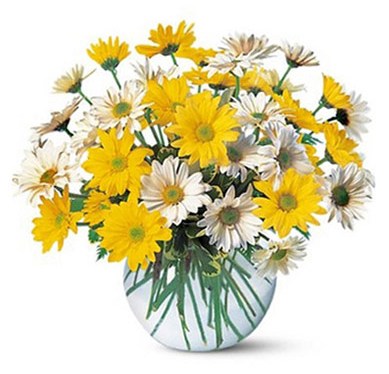 Treat your close chum with a Cheesecake and Pink Roses:
If your plan is to surprise your most loved buddy on his birthday, but you are unable to make out the best way to send flowers to Delhi, you must pick on this option. A yummilicious Cheese cake with a bunch of delicate Pink Roses can be the best present from you. Moreover, this can make for a perfect treat for a light get together.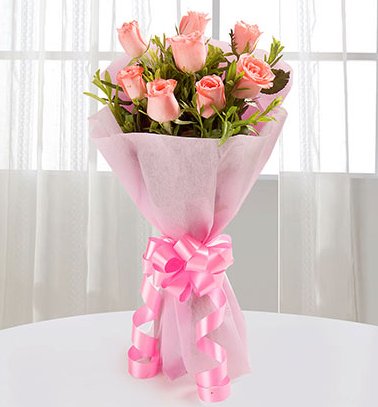 Treat your love with a Chocolate Cheesecake and Red Roses:
Well, sending a bunch of Red Roses to the love of your life has now become a regular affair for you. So, why not try to be little eccentric and more creative? If you want to treat your love in a way large than life, this combo is definitely for you. Comprising of a bouquet of dazzling and vivacious red roses and a delicious double layered Chocolate Cheesecake; it will definitely make them ooze at once!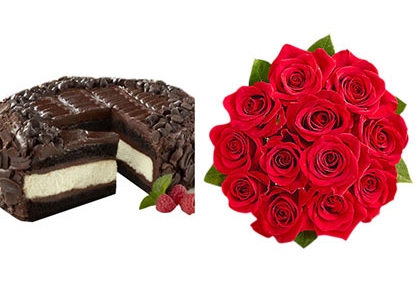 These are few highly appetizing ways in which you can send flowers to Delhi to your loved ones. You can shop online for more exciting flower combos on Giftalove.com, the most recognized portal to Buy flowers online. Here you can avail the economical delivery services to send flowers and gifts frugally to your loved ones.