India is a land of festivals where you celebrate unique festivals, such as Holi, Diwali, Raksha Bandhan, etc., almost every month. You and your family visit your loved ones, such as your extended family and neighbors, on different occasions with trending gifts, such as gourmet gift hampers, dry fruits, etc. And if not a festival, you visit your loved ones on special occasions such as birthdays, anniversaries, housewarmings, etc.
If you are out of gift ideas for your loved ones, consider gifting personalized home décor items. Such gifts will not only add charm to the living room of your loved ones but also help reflect the personality and preferences of the receivers.
This blog post will explore some of the best-personalized home décor gifts. The best part about these gifts is that they are suitable for gifting on any occasion.
1. Personalized illustrated family portrait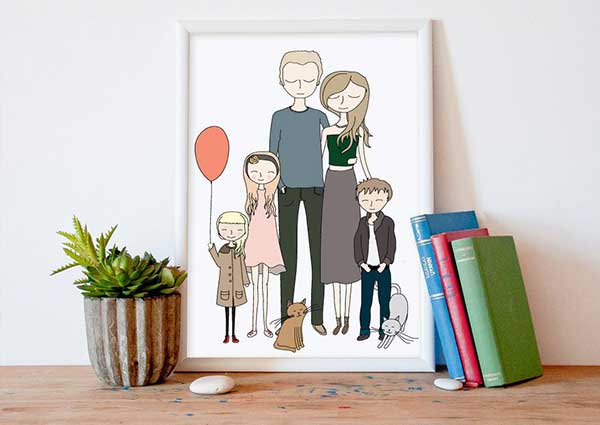 One of the best-personalized home décor gifts to give that will make your recipients go wow includes customized family portraits. Nothing says home like a beautifully illustrated family portrait of the family. You can commission an artist to paint a family portrait of your loved ones' family, even pets, as they are part of the family, too. A family portrait will beautify the living room and serve as a timeless keepsake.
2. Personalized wall clocks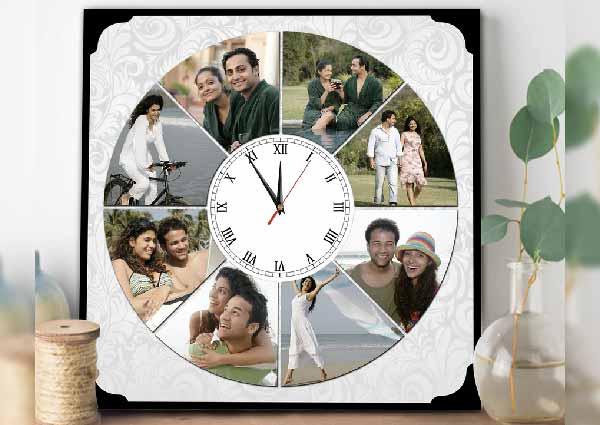 Are you looking for home décor gifts online that can beautify the home and are also functional? What better gift there is other than a clock? You can also get wall clocks personalized with family photos or artwork that holds special meaning to your loved one. Every time the recipient of this gift looks at the clock, they will be reminded of all the unforgettable times they spent with you.
3. Personalized designer cushions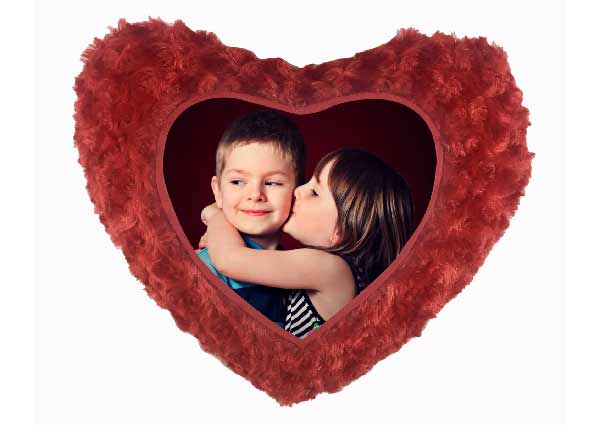 Add a cozy touch to your loved one's living space with designer personalized cushions. You can personalize the cushion with funny or sentimental text, a single picture, or a family photo.
You can also customize the pillow with a special date, such as a marriage anniversary date, and present it to the couple on their 5th or 10th anniversary. Many online gift stores offer customized cushions or pillows in different designs that you can order and get delivered to your loved ones with free shipping.
4. Personalized LED crystal lamp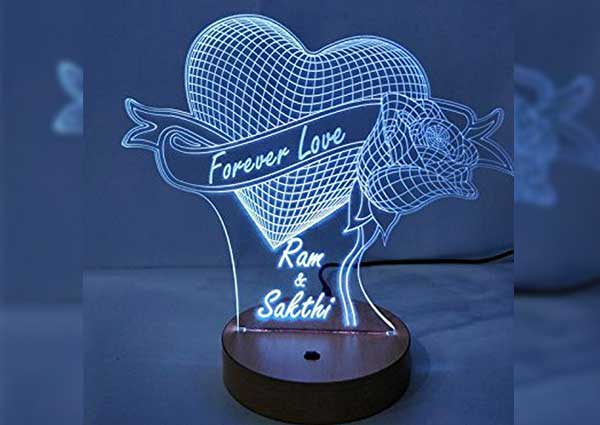 Another beautiful gift that is sure to impress your loved ones and is suitable for any occasion is a personalized lamp. There are various options to choose from online, from name-initials lamps to beautiful LED crystal lamps with a 3D effect. These lamps can be on a bedside table or adorn your living room, under the TV rack, or any place else. This gift will undoubtedly bring so much joy to the recipients.
5. Personalized wooden cutting board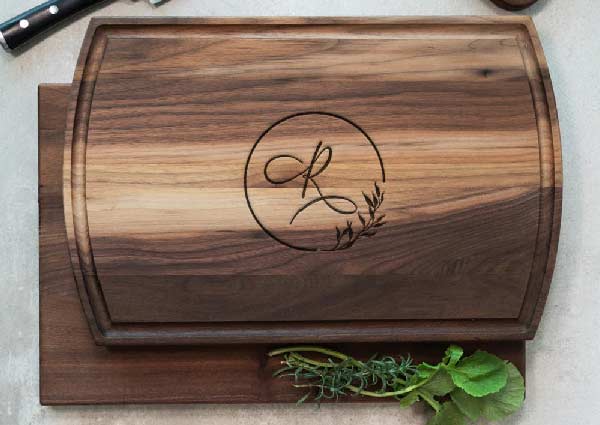 Cutting boards are no more just a kitchen tool for chopping veggies. These also make excellent gifts, especially for those who love cooking or entertaining. So, if you are out of gift ideas for your chef friend, you can give a special wooden engraved cutting board with their name initials, a special date, or a culinary theme design. Chopping boards have become one of the most unique personalized gifts online.
6. Personalised nameplates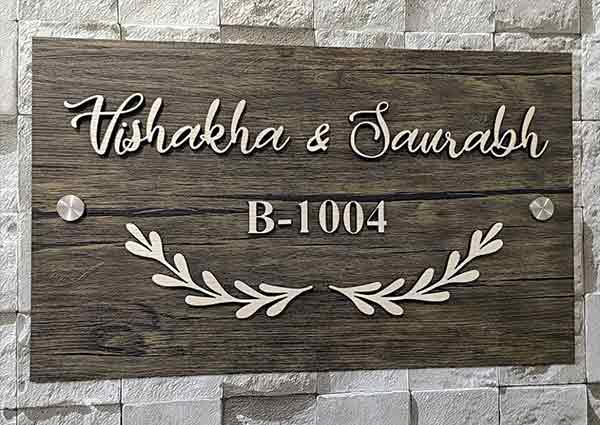 Embellish the entrance of your loved ones with a beautiful personalized name plate. The name plates come in different varieties; some are handcrafted, and some are made with acrylic, wood, or metal. This gift is suitable for any occasion and would be an excellent choice for housewarming ceremonies or a wedding anniversary.
7. Customized throw blankets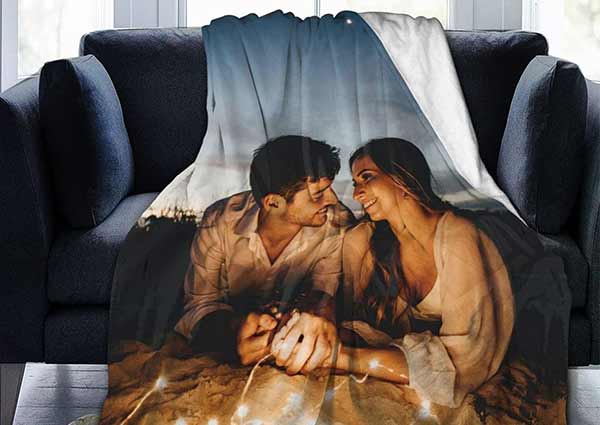 Do you know you can also get a personalized blanket? Yes! Get a blanket personalized with the name or special message for your loved one. The blanket will be a warm reminder of your affection. The blanket will be a perfect addition to any room for snuggling up on the couch or the bed.
8. Personalized coasters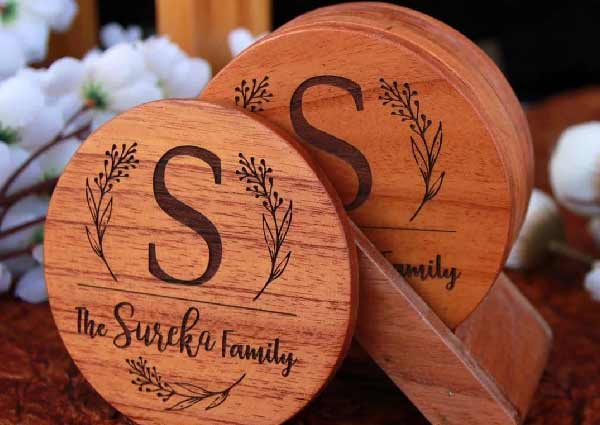 Coasters are not just practical but also excellent home décor gift ideas. You can get personalized coasters with names, initials, pictures, or even custom designs. It will be a beautiful addition to your coffee table or the dining area.
What makes home décor the best gift? One is that these can be gifted to your loved ones on any occasion, be it a wedding anniversary, Diwali, New Year, etc. These are also great for beautifying any corner of a home. Some of the home décor gifts, such as wall clock coasters, are not just for adorning rooms but are practical gifts as well. And such gifts become even more special and memorable when personalized with names and pictures. So, pick any of the above-personalized home décor gift ideas and surprise your loved one with these.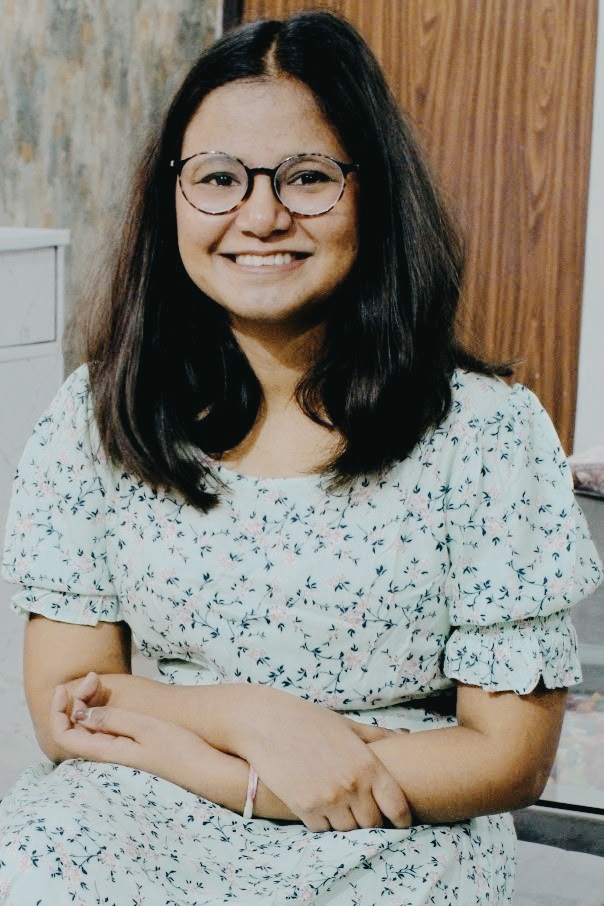 Pratiksha is our in-house content writer who aims to provide quality content to her readers. In her free time, she enjoys reading and writing, and learning about new things.