"If it were easy to resist, it would not be called chocolate cake." – Maryrose Wood.
From the late 80s to the remarkable 2000s, chocolate cakes have become one of the biggest weaknesses for many. For almost everyone, their first interaction with the chocolate cake is either at their birthday party or someone's other. The chocolate cake obsession began when an entire delicious and rich chocolate cake was in front of you, inviting you to dive in and serve yourself with the most popular delicacy in the world. Ever since, your bond with the chocolate cake has become stronger, and till now, you both have been good pals. Whether it is about buying cakes for birthday, housewarming, baby showers, and even anniversary celebrations, a rich and smooth chocolate cake is what you can go with.
A chocolate cake has been one of the traditional and the oldest desert in the US, and now, the charm of the chocolate cake has made everyone fall in love with it. The present scenario is that everyone has a chocolate-flavored cake on their list. Hence, it has become the most beloved cake for almost everyone, from kids to millennial to your lovable oldies as well. Whether you need to send cake to Pune or anywhere across the world, the option that strikes your mind is a chocolate cake, obviously. This delicious delicacy will never let you fail in luring your die-heart chocolate lover friends.
Don't you think you should take a step forward to know your flavorful best friend a little more for all the chocolate cake lovers in the house? If yes, then we are here to help. We have this small guide dedicated to Chocolate Cakes. From the history of the chocolate cake to the chocolate cake range, we have got you covered with everything. Scroll down and get started:
Table of Content
So, without any further ado, let us begin our chocolaty journey:
History of Chocolate Cakes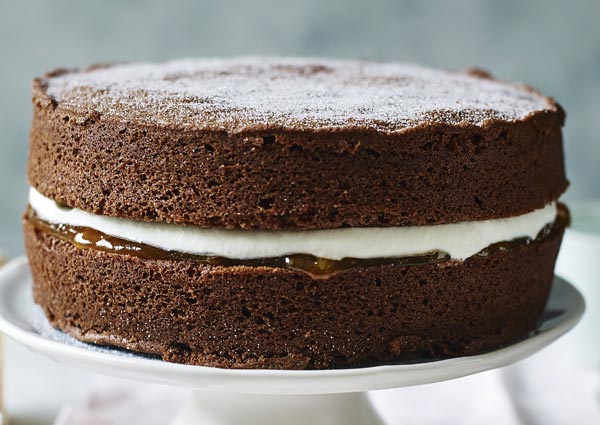 The history of chocolate cake dates back to the 17th century, when only high-class and rich people can afford to have chocolate cakes at their parties and celebrations.
The time when the cocoa powder was one of the main components of chocolate cakes, the history lies to that period.
Back in 1828, when the cocoa powder was extracted, the chocolate cake baking had taken a new turn. Coenraad van Houten from the Netherlands has developed a mechanism to extract fat from cacao liquor. This finally resulted in cacao butter with rock cacao that can be grounded into powdered cacao.
Back in 1879, "Conching" was developed by Rodolphe Lindt that helped the cake makers in transforming chocolate into its silkier and smoother version. The conching made it easier to blend chocolate with the cake batter at a perfect consistency.
Back in 1890 & 1900, chocolate mainly was used to prepare chocolate drinks, and in cakes, chocolate was only used for fillings or glazes.
Back in 1886, Americans were the first to think about adding chocolate to the cake batter, and hence, the first chocolate cake was given by the US.
Back in the mid-1930s, a molasses manufacturer named "The Duff Company of Pittsburgh" introduced chocolate cake mixes called "Devil's food," which was put on hold during World War II.
Back in 1933, the "Duncan Hines" gives the country a "Three Star Special" cake mix. This contribution to the finest chocolate cake recipe from Duncan Hines & General Mills occupied around 48 percent of the market.
Back in the 1980s, the "Chocolate Decadence" cakes used to be very popular in the US.
Back in the 1990s, "Single-serving Molten Chocolate" cakes have gained popularity. These cakes have liquid chocolate-filled centers fused with exotic flavors like tea, red pepper, curry, passion fruit, or even champagne to enhance the cake's taste.
Back in the 2000s, "Chocolate Lounges" and "Artisanal Chocolate" are very popular in the US.
"Page one is a diet, page two is a chocolate cake. It's a no-win situation." Kim Williams
The National Chocolate Cake Day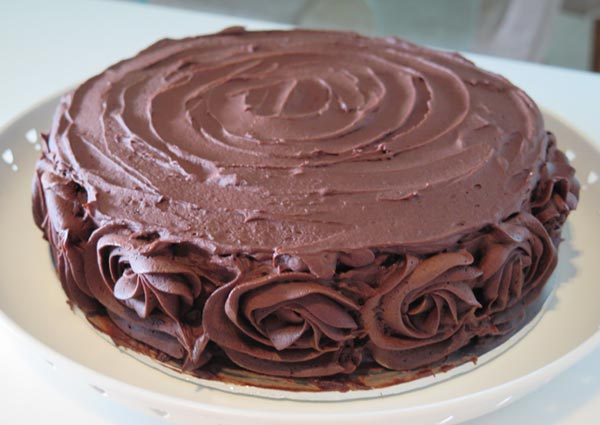 Are you still in doubt chocolate cake is popular or not? Well, you will be amazed to know that that this rick delicacy has its own national day dedicated to it. Yes, you heard it right! 27th January of every year is celebrated as the "National Chocolate Cake Day " across the world. If you are too a die-heard chocolate cake fan, then this national day is a kind of excuse for you to gorge on some delicious, dark, creamy, and flavorful chocolate-flavored cakes. And, as it is a National Day dedicated to chocolate lovers, you can invite your friends and family as well to a small cake party.
The inventor of National Chocolate Cake Day, i.e., the person, who first introduced this term, is still unknown. According to some Dover posts, it is said that chocolate cakes were introduced as a combined effort of doctors and chocolate makers. Both the parties teamed up in some old vintage mill back in 1765, and they both invested in our favorite Chocolate Cake. So, basically, we don't have much to know about National Chocolate Cake Day. The only thing we can do is to celebrate in whichever way we want so that the ancestors of chocolate do not feel pity for their outstanding contribution to the chocolate lovers.
The best way to celebrate the national day dedicated to chocolate cakes is to eat them until your inner self is satisfied. Invite your friends, family, relatives, and co-workers to taste your favorite chocolate cake variety. You can either bake a chocolate cake on your own or can take help from the bakeries nearby. The chocolate cakes are available in several unique designs, flavors, varieties, and sizes so that you can serve each one in the party a piece of cake dazzled with dripping chocolate. Ahhh… no one can deny such a heaven-like cake!
Just treat yourself, and you will have the best #ChocolateCakeDay!!
"Resisting a beautiful chocolate cake or a wonderful foie gras is as difficult as (the idea of) saying no to Paul Newman." – Diane von Furstenberg
Chocolate Cake Range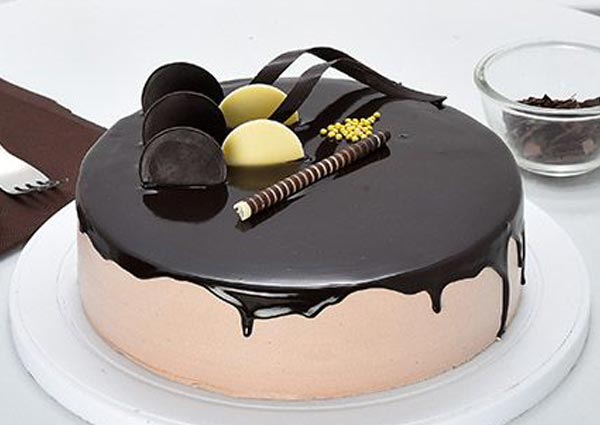 If you are someone who loves experimenting with the flavors and designs of your favorite cake, then you would be delighted to know that you get such a vast range of chocolate cake variants to satiate your taste buds. Explore the list and choose which one you want in your next celebration. Also, you can send anyone these to your dear ones to give them a chocolaty surprise.
So, what are you thinking about? Check out the list and get the perfect cake variety to send chocolate cakes online:
Chocolate Truffle Cake
Chocolate Mocha Bundt Cake
Chocolate Rum Cake
Sour Cream Chocolate Cake
Chocolate Lava Cake
Chocolate Peanut Butter Cake
Chocolate Oreo Cake
Chocolate Fudge Cake
Belgian Chocolate Cake
Nutty Chocolate Cake
Sachertorte
Chocolate Mug Cake
Chocolate Lava Cake
Chocolate Mud Cake
Traditional Chocolate Cake
Chocolate Layered Cake
Black Forest Gateau
Chocolate Soufflé Cake
Devil's Food Cake
Ding Dong Chocolate Cake
Flourless Chocolate Cake
Garash Chocolate Cake
German Chocolate Cake
Joffre Chocolate Cake
Molten Chocolate Cake
Chocolate Swiss Roll
Chocolate Fruit Cake
Dry Chocolate Cake
Naked Chocolate Cake
Chocolate Upside Down Cake
"I want blood, guts, and chocolate cake." – Marina and the Diamonds
Some Interesting Facts about Chocolate Cakes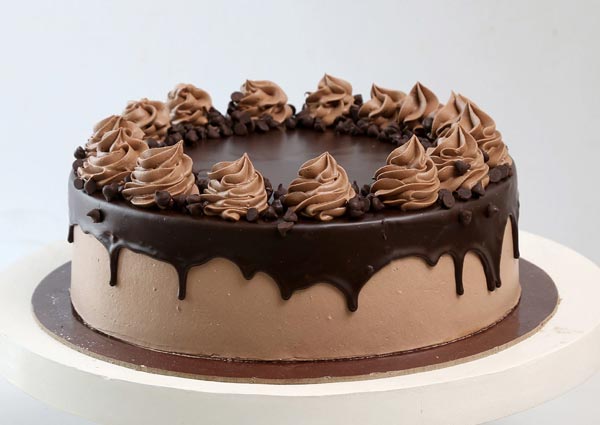 We all love chocolates, and when our favorite chocolates are in the form of lusciously delicious moist chocolate cake, it almost becomes irresistible to hold out cravings. Chocolate flavored cakes are one of the most popular and the most delicious desserts, capable of making anyone fall in love with the taste. Don't you think it is a bit surprising that the whole world feels like this? Yes, you heard it right! Chocolate cake is the most famous and widely preferred dessert in the world. But, how well do you know your favorite cake? Have you never tested yourself before? Well, we have a fun-filled list given below. The list has some interesting facts about chocolate cake.
These facts will surely help you make better friends with the chocolate cake. Just have a look:
A chocolate cake is called a chocolate cake because the flavors used to make it are either chocolate or cocoa, or both.
The history of chocolate cake's invention dates back to 1764.
Eliza Leslie gave the first chocolate recipe in her recipe book named "The Lady's Receipt Book," released in 1847.
Earlier in the time, after the invention of the chocolate cake, it was only for the riches who can afford it. Later, at the start of the 20th century, it becomes normal for the common people to eat a chocolate cake.
Do you know what can be the highest quotes and paid price for the chocolate cake? Well, the most expensive chocolate cake is "The Sachertorte."
Have you heard of the "German Chocolate Cake?" Well, this chocolate-flavored cake variety is not from Germany. Yes, we are not kidding; it is a fact! The name was derived from the name of the renowned English-American chocolate maker, i.e., Samuel German.
Samuel German formulated the dark chocolate that we use in almost every chocolaty recipe.
It's not only you or us who love to gorge on a delicious dripping chocolate cake. Everyone loves to eat chocolate. But, why, have you ever thought? Not yet, then we have the answer. This is because the chocolate cake has cacao in it. The cacao powder possesses a chemical that stimulates everyone's brain. So, basically, your love for chocolate cake is "Chemical Locha!!"
"Let's face it, a nice creamy chocolate cake does a lot for a lot of people; it does for me." – Audrey Hepburn
An Easy Peasy Recipe for Homemade Chocolate Cake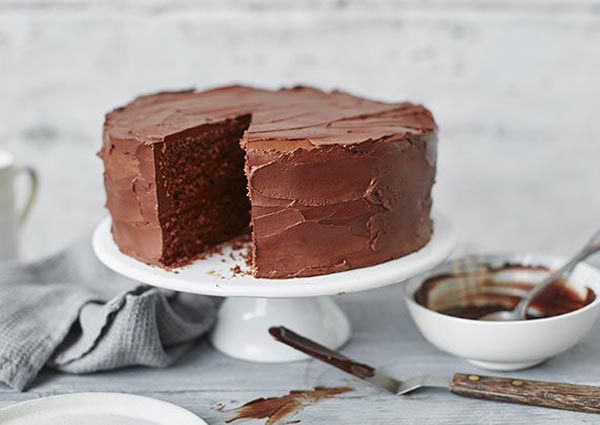 You already know the drooling range of chocolate cakes is so vast and extensive that you can choose anyone from the chocolate cake range to make your remarkable presence in any function or occasion. But, when it comes to celebrating some special days that need your magic it in, there could be no better option other than baking a chocolate cake on your own. Yes, you heard it right! A cake chocolate cake is very easy to bake if you have a lovely quick recipe for homemade chocolate cake. No need to scratch your head as we got you. We have this super easy and quick chocolate cake recipe for you to try this holiday season for your dear ones.
So, without wasting any more minutes, let is get started with the ingredients:
Ingredients
Finely chopped bittersweet chocolate – 6 ounces
Finely chopped unsweetened chocolate – 6 ½ ounces
Sugar – 6 ounces
Water- 5 ounces
Softened butter – 6 ounces
6 large eggs
Salt – 3 ounces
Melted bittersweet chocolate- 16 ounces
Vegetable oil – 1 tbsp
Instructions
The first thing to do to bake a nice, creamy, dense, moist, and above all, chocolaty chocolate cake is to preheat the oven. Make sure the temperature you set is 350 degrees F.
Take a cake pan of your desired size and coat the pan with vegetable oil spray.
Use parchment paper to line the bottom of the cake pan greased with oil.
Coat the top of the parchment paper with vegetable oil as well.
Take both the chocolates, i.e., bittersweet chocolate and the unsweetened chocolate chopped finely and keep in a bowl. Use the double boiler system to meet both the chocolates.
Take a saucepan and pour sugar and water into the pan. After, keep the pan over medium-high heat and bring the mixture to a boil. Make sure that the sugar is fully dissolved.
Now, pour this hot syrup of sugar and water into the bowl of melted chocolates.
Whisk the mixture to form a homogenous solution, and add the butter to the mixture. Whisk everything very well to form a lump-free cake batter.
Now, the next step is to beat the eggs and mix them with sugar. You can use an electric mixer to mix eggs and sugar until well blended.
With the help of a rubber spatula, mix this mixture into the chocolate mixture and mix them well, carefully so that you get a fine batter.
Now, pour this prepared cake batter into the cake pan we have greased and kept aside in the starting.
Prepare the oven by placing a baking sheet in it, followed by the filled cake pan. Place the pan on the baking sheet.
The 1-inch extra sides of the baking sheet should be filled with water so that the water reaches the bottom of the cake pan.
It will take around 40 minutes to bake the cake. You have to keep an eye on the cake until the cake surface appears dull. Press in the middle of the cake, and if the surface becomes taut, your cake is ready.
Take the cake out of the pan very carefully and cautiously. Hotcakes are very light and gentle, and more than enough pressure can break them. So, you have to be very careful and cautious while removing the cake from the pan.
Allow the cake to cool down on a wired rack.
Now, it is time to decorate the cake. For this, you can either make the chocolate fans as they are super easy to make and looks elegant on the cake.
To make chocolate fans, pour some vegetable oil into the bowl of the melted chocolate and mix them well.
Choose a marble surface to spread out a thick layer of the chocolate mixture you have prepared.
By using a sharp triangular object, cut the chocolate in the shape of a fan and keep the cutouts in the refrigerator for about 4 to 5 hours.
This fan-cutting thing will need some practice, but you will be able to do it. So, if you don't get it the first time, don't get upset.
Now, your cake is all set to be served. You can use freshly chopped dry fruits or freshly sliced fruits as the toppings to enhance the taste of the chocolate cake.
Enjoy your most favorite dessert!!
"I like to serve chocolate cake, because it doesn't show the dirt." – Phyllis Diller
Final Words:
From the irresistible taste to the satisfactory aroma, a rich chocolate cake is a perfect guest pleaser and can jazz up every kind of celebration. From black forest to choco lava, there is a wide range of drooling chocolate-flavored cakes, inviting you to gorge on. But, until or unless you don't get the perfect quality cake made up of fresh ingredients, getting divine satisfaction becomes a bit daunting. That is why; people always search for a store offering its customers fresh and non-adulterated cakes at a decent rate. Owing to this, some prefer to buy cakes online in Mumbai or from the local cake shops in the city to have flavorful cakes for every celebration and festivity.
And, to give you all the heavenly satisfaction of having chocolate cakes, GiftaLove.com has come up with its exclusive cake range. Not only chocolate-flavored cakes, but you guys can buy lip-smacking pineapple cakes, mango cakes, red velvet cake, vanilla cake, and many other varieties as well. So, what are you waiting for? Quickly order cakes online from one of India's most prominent cake shops and relish a delightful treat for every celebration and festivity. With online cake delivery in India, you can send cakes to your loved easily and hassle-freely at an affordable price range. So, order chocolate cakes online now!!
"Cakes are special. Every birthday, every celebration ends with something sweet, a cake, and people remember. It's all about the memories." — Buddy Valastro

Sakshi Ecavade is our in-house content developer having a good understanding about the gifting industry. She creates quality content surrounding flowers, chocolates, plants, cakes, and other products which makes excellent gifts for the people. Accurate and authentic information is what she tries to deliver through her blogs.