Going by the lyrics of some really romantically weird Bollywood songs, the attributes of feminine beauty is often associated with the vivaciousness and charming features of the flowers. Though, it sounds a bit more comical to us, but women naturally carry the purity, delicacy, and innocence of the captivating blossoms in them. Even the poets have been a witness to this ideology and have incorporated this aspect of the womanly beauty in their beautiful poems and ballads.
The extent of a women's personality is the most fascinating thing in this enormous and splendid creation. Its complexity and uncertainty has made the task of decoding their preferences and decisions a daunting task for men. But, there is one thing that they have clearly understood and that is their fondness for flowers. Fresh, enchanting, and pure blossoms have always been desperate choices for womankind. Maybe that's why flowers are frequently serves as wonderful gifts to present to women on special occasions. For them, a bunch of mesmerizing flowers can outplay any lavishly expensive gifts any special occasion.
This 8th March on International Women's Day, when the whole world will be busy venerating the contributions and achievements of the famous zealous women, surprise all the wonderful women in your lives who have a source of inspiration and motivation for you. Thank them for their unconditional love and dire support with appealing floral Women's Day gifts that are not just restricted to a bouquet of basket of alluring flowers, but has much more in store for your fabulous ladies.
To have a blasting celebration of Women's Day, here we have compiled a list of 7 uniquely common floral gifts that will certainly uplift your stature in the eyes of your remarkable beauties.
1. Flower arrangements: What can be better than a bunch of natural flowers with an enchanting fragrance and bright colors to strike the chords of the beautiful receivers on Women's Day! Such eye-catching gifts are not just about a bouquet of blossoms, but, you can go for ample number of magnificent arrangements like floral baskets and glass vase arrangements. Mimosa is a flower that celebrates the joy of this special day; pick a bouquet made with these flowers to add a meaning to your Women's Day celebrations.
Other flowers you can go for are red roses, orchids, carnations, lavender as purple is the significant color for Women's Day, tulips, and lilies.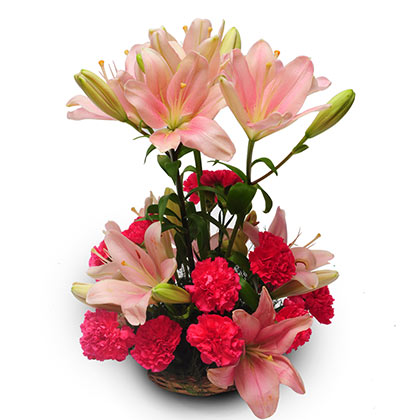 2. Floral jewelry: This one is here in the list as jewelry is the next best thing that women love to crave for. As flowers is the theme that we are following here, going for a jewelry that is either made with natural or artificial flowers, or picking a metal jewelry designed in the shape of flowers is a popular pick for women. There is a good range of beautiful floral shaped rings and earrings that will heighten the beauty of your pretty ladies.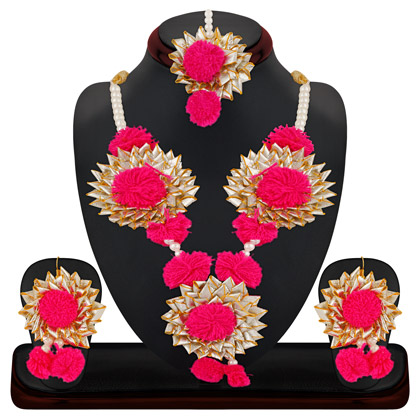 3. Cakes decked with floral patterns: Celebrating such an amazing occasion without scrumptious cakes is like a feast without a dessert. Pick a cake that is beautifully curated with pretty floral designs in your favorite flavors. There is another way of surprising your wonderful women with delicious cakes by taking inspiration from the western culinary style by decorating them with natural edible flowers. Floral patterns give a pleasing appeal to the cakes and make them more tempting in terms of flavors and gorgeous in looks.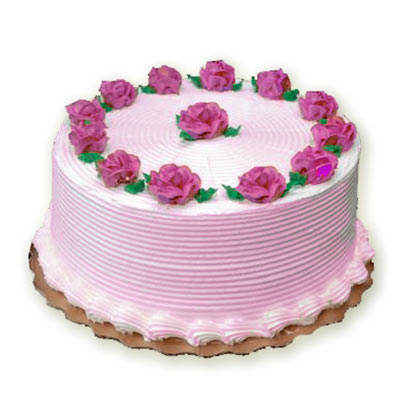 4. Floral perfumes: Women just love to don floral attars and perfumes on their bodies to smell like a garden of flowers. The floral fragrances appeal their senses the most, which makes the demand for such perfumes soar high in the markets. Considering their personal taste and preferences, you can pick from a wide range of branded floral perfumes infused with the natural scents of flowers like rose, jasmine, Mogra, and many more.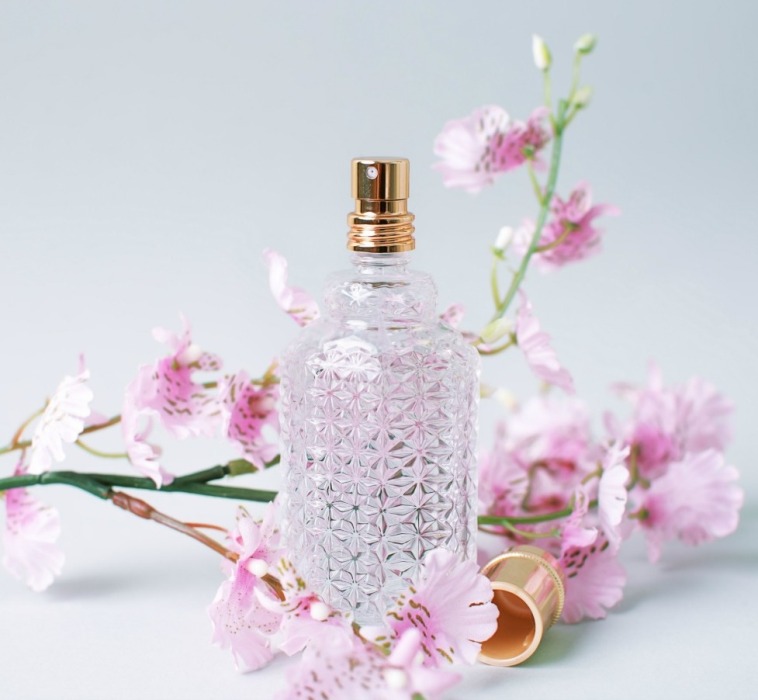 5. Floral soaps: Aromatic soaps prepared with the natural essence of flowers and carved in their shapes too are the best floral gifts to present to women on the occasion of Women's Day. Placed in beautiful boxes or containers, these floral soaps strongly smells of flowers and are also infused with aromatic essential oils for that perfect skin. Therefore, this Women's Day, spread the fragrance of blossoms all around to make these beautiful souls feel elated and surprised.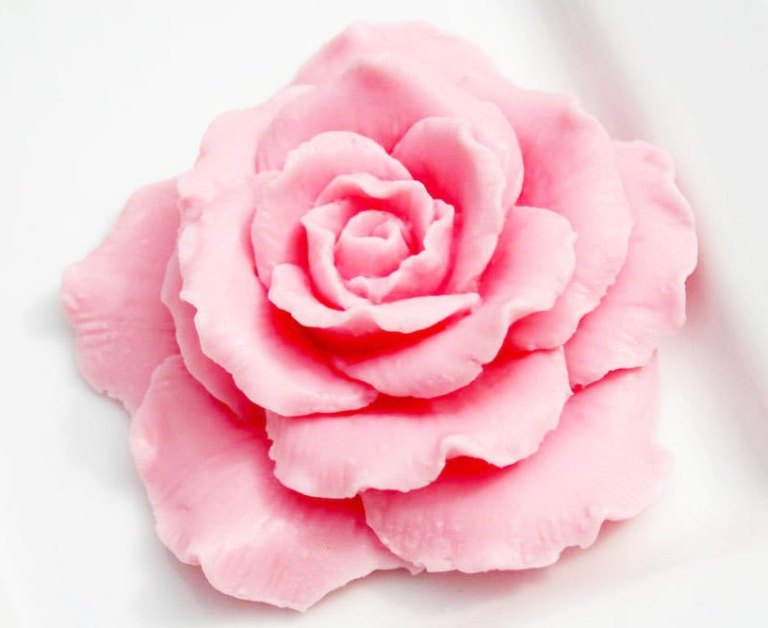 6. Flower combos: If you really want to surprise your mom, wife, or sister in a big way this Women's Day, select a plush flower combo for that exquisite touch to your gifting. Flowers with cakes, chocolates, teddies, apparels, or greeting cards are popular picks during the special occasions. Overloaded with your love and warmth, these floral combos will definitely be an enormous surprise for them this 8th of March.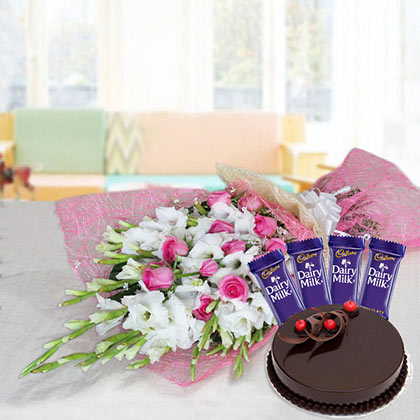 7. A flowering plant: Gifting a flowering plant to your mother or wife on Women's Day is the best way to express your love and gratitude to these charming ladies. A symbol of long life and cheer, this plant will represent your relationship with the other person. The flowers in the bouquet or baskets may wilt after some time, but this plant will keep giving flowers if taken care of.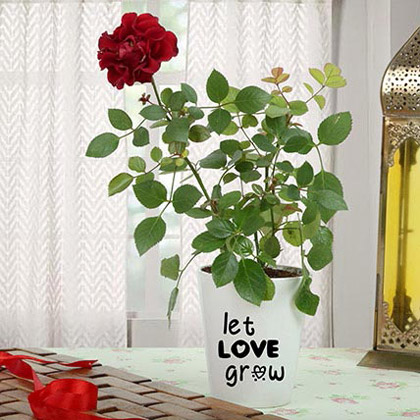 All these attractive gifts will certainly make every woman in your life fall in more love and affection with you. Their hearts will brim with the feelings of gratitude and admiration just for you. Giftalove.com is a pioneer website that is delivering happiness in the form of all the above gifts at the desired destinations of its customers. Sprinkle your love and adoration on the amazing super women with Women's Day flowers online from this online gift store and turn this 8th march the most memorable date in the calendar for them.
Sakshi Ecavade is our in-house content developer having a good understanding about the gifting industry. She creates quality content surrounding flowers, chocolates, plants, cakes, and other products which makes excellent gifts for the people. Accurate and authentic information is what she tries to deliver through her blogs.