Are you looking for flower delivery in Pune? Fresh flowers appear so colorful and attract onlookers. Pristine flowers make beautiful gifts for all occasions. Get fresh flowers delivery to Pune and express warm wishes on special occasion. Different colors of bloom carry different meanings. Thereby, while giving floral arrangements consider the colour of the bouquet. Red color communicates love while pink colour stands for respect and admiration.
Beautiful bouquet shows passion and elegance. Red blossoms are considered as the most bashful colour. It is a symbol of intense romance desire, courage and strength. Yellow color shows boldness and courage. It breaks all barriers which come in between the friendship.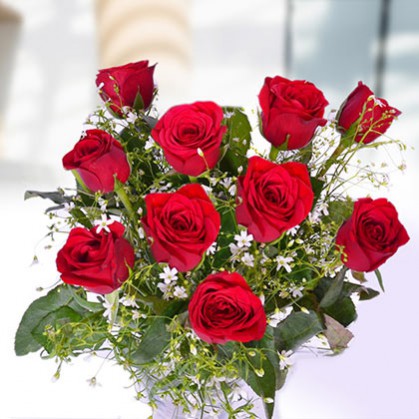 Select orange blossoms to convey enthusiasm and encouragement. It also shows warmth and confidence. A flower bouquet having orange roses is ideal to congratulate your best friend on his/her proud accomplishment.
Brighten up your girlfriend's day by sending blue flower bouquets to Pune.  Stunning stargazer lilies or chrysanthemums would look enticing and appealing. Reaffirm your friendship and lasting companionship by sending dearly daffodils. Enjoy happiness and lightheartedness with colourful gerberas.
While sending flowers for offering condolences, get white blooms. White tulips, roses and gerberas offer sympathy. Get well soon flowers and Good luck flowers are tulips and lilies. Exotic blooms that show rarity of occurrence are orchids and Peruvian lilies.
For nature lovers, green is a wonderful color. It can be given to family, relatives and friend to wish prosperity, youthfulness and resilience. Green emits positive signals, well being, serenity and frankness.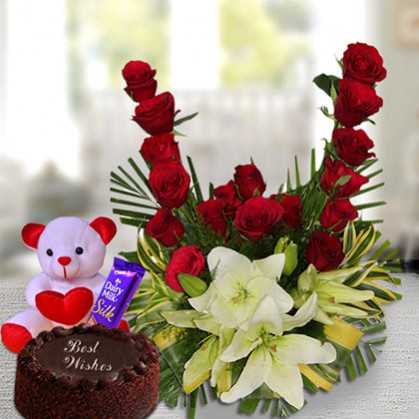 Lovely irises are the wonderful messenger of tranquility and peace. Purple and pink blooms are popularly used for decoration purposes. Miniature pink roses are used for centerpieces arrangements. Pay tribute to someone old and respect worthy person with lavender and chrysanthemum.
To honor a wonderful accomplishment, people can also consider giving impressive floral arrangement of red tulips. These gorgeous blossoms appear motivating and stand for "Well done". Daffodils in extravagant floral arrangements are the symbol of admiration and recognition.
So these are some meanings of floral colours and types of blooms as well. Get fresh flower delivery to Pune along with chocolates, teddy bear, soft toys, dry fruits and so on.
Giftalove is offering vast network of delivery all across India, UK, US, UAE and other international places.
For Flower delivery to Pune visit – https://www.giftalove.com/flowers/pune
Sakshi Ecavade is our in-house content developer having a good understanding about the gifting industry. She creates quality content surrounding flowers, chocolates, plants, cakes, and other products which makes excellent gifts for the people. Accurate and authentic information is what she tries to deliver through her blogs.