People always say that daughters grow up faster than sons, be it in terms of the level of understanding or being expressive and considerate towards the parents. They are like a ray of sunshine who brighten the lives of their parents with their love, care, affection, patience, and compassion. In a world, where there is a huge demand for sons, daughters are successfully setting examples of being good and obedient children of their parents in every way. As perfectly said, "A daughter is a miracle that never ceases to be miraculous."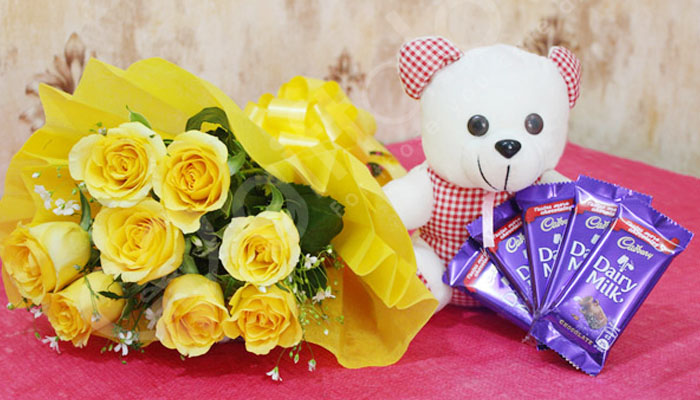 Daughters Day – 22nd September 2019
Daughters Day is the celebration of the existence of these beautiful souls in this world that not just enlightens the life of their parents, but also spread happiness and warmth wherever they go. It is not just the celebration of the presence of daughters in one's life, it is also the feeling of pride which parents feel who are blessed with wonderful and capable daughters. To be celebrated on 22nd September this year, take this occasion as an opportunity to express your love and a sense of pride to your daughters. Give them wings to fly so that they can achieve new heights in life setting examples for the future generations to come. Who knows she can be the next PV Sindhu or Kiran Bedi making not just you, but the whole nation proud as well.
Daughters Day Gifts – Expressions of Your Love & Happiness
Make your little princess feel supremely special and surprised this Daughters Day with your special gifts for her. Although your love and care are enough for her happiness, some occasions like this one deserve to be made special with gifts for daughters. To help you out in picking the best Daughters Day gifts, below are some gift suggestion which will perfectly communicate the feelings of their parents to their daughters in an emotional way.
Flowers: To applaud her beauty and delicacy, flowers make the best gifts for Daughters Day. Going for flowers like orchids, pink roses, carnations, or even lilies is a perfect idea. These beautiful and aromatic blooms wonderfully imply that she is a grown-up girl now!
Chocolates: All parents and children duos have amazing memories connected with chocolates. All children love to relish chocolates all the time. If your daughter is a chocolate fan, then getting her favorite chocolates for this special occasion is an amazing idea.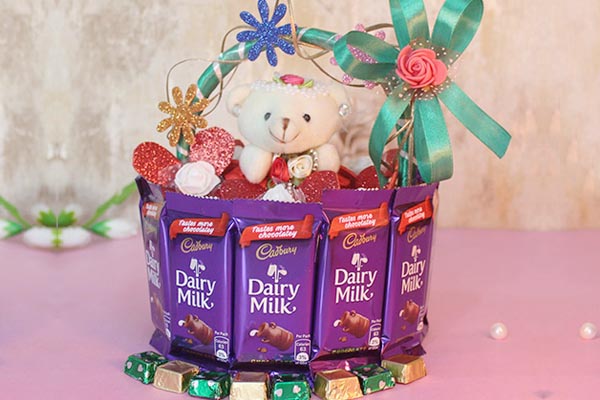 Soft Toys: Bring back the childhood memories to your daughter by giving her cute and mushy soft toys this Daughters Day. Teddy Bears are perfect for your little angel on this hearty occasion.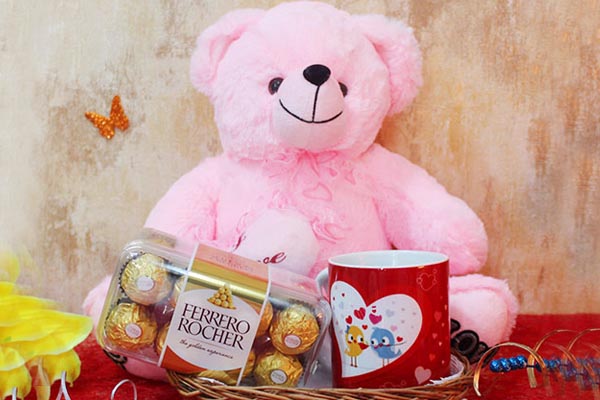 Cakes: Celebrating the presence of daughters in one's lives can never be a mediocre affair. It must be celebrated with extravagance over delicious cakes.  Order her favorite cake or go for a photo cake with a pretty family picture from any vacation to uplift the moods of the celebrations.
Personalized Gifts: These gifts always have a heart-touching feel to them. Getting personalized gifts for Daughters Day will bring back the beautiful memories of the wonderful times and make her feel extremely special. You can go for personalized mugs, cushions, photo frames, and more which she can always keep with herself.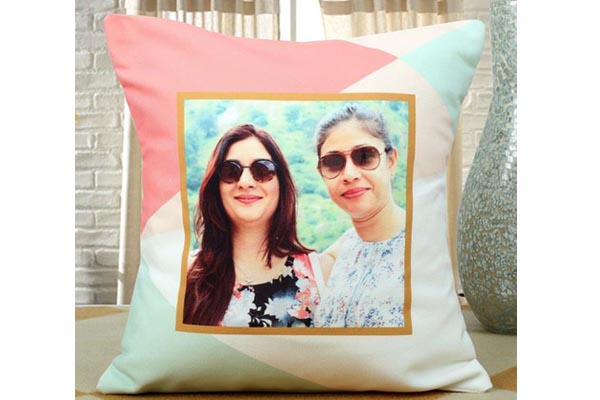 Final Note
Never consider daughters lesser than sons in anything. They are equally equipped and capable of achieving the same pedestals in life if given the proper atmosphere to thrive in homes. So, this Daughters Day, feel proud and pledge to support them in all their decisions. Shower her with these special gifts and make this day special and memorable for her.
Sakshi Ecavade is our in-house content developer having a good understanding about the gifting industry. She creates quality content surrounding flowers, chocolates, plants, cakes, and other products which makes excellent gifts for the people. Accurate and authentic information is what she tries to deliver through her blogs.