Wedding Anniversary is not just one of the special days in your calendar; it is a commemorative of your prized relationship. Anniversary is the day when you both entered each other's life soul mates. Hence, it is meant to be celebrated with immense zeal and romanticism. All you need to do is to take some time out of the busy lifestyle and spend this day with your better halves by gifting them an exclusive Anniversary Gifts.
The relationship that has been nurtured with fondness and passion must be relished with togetherness. Just as the tributaries converge at a divine summit to flow into a single stream, your Wedding Anniversary is the day when you and your soul mate congregated for a journey of love and sacrifice as to attain the eternal bliss of life.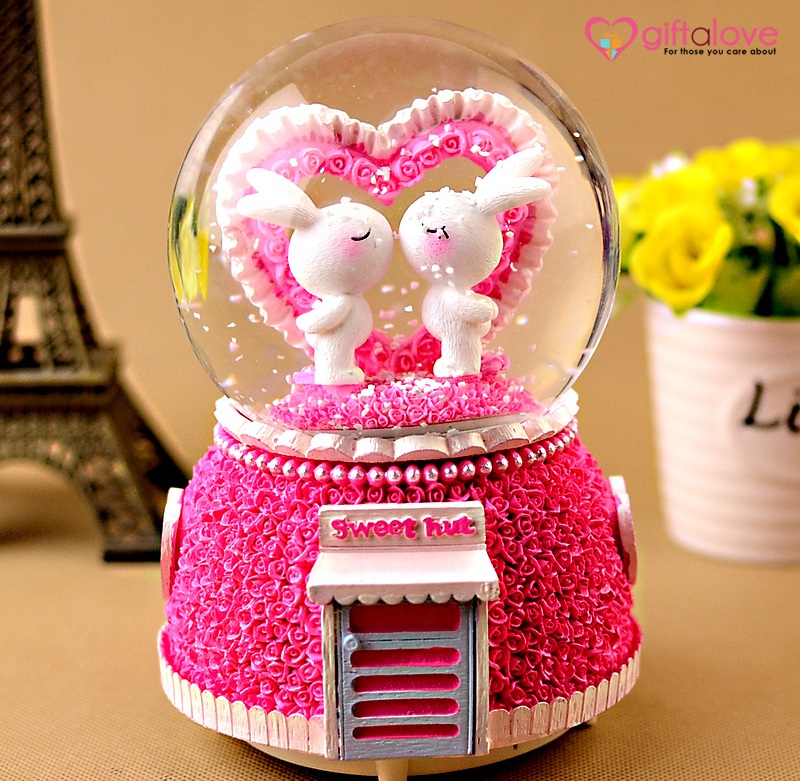 As a matter of fact, ceaseless relationships are not governed by the notion of expensive Anniversary Gifts. The things that keep them intact are the warmth and succor that help them surmount all the adversities of life. However, to express the feeling of mutual solace and tenderness, you need a timeless present. Well, you can easily find such a surprise from the amazing collection of Gifts at Giftalove. Whether expensive or average, it depends upon your budget; you can get innumerable ideas for such a gift from the list given below:
• A Home Decor Gift to Beautify the Abode of Your Love:
As newlywed couples, when you had moved in your new home, you were always engrossed in making it an adorable place. As the years pass by, you nurtured your home with passion and perseverance. Now, the time has come to give it a makeover afresh. It would be a great idea to gift each other home decor items on the occasion of your marriage anniversary. You can easily find such eye catching articles such as the artistic lanterns, wall hangings, Feng Shui items, religious idols and flower vase arrangements and much more from the enticing collection of Gifts at Giftalove.
• A Hamper of Fortune, Fondness and Frolic:
Thus hamper is specially prepared with a motive to convey the good luck wishes with fun and frolic. Presenting your spouse an enthralling gift hamper of Bamboo Plant, Anniversary Greeting Card and a collection of your favorite chocolates is just thing to convince your dearest one. This is sure to bring positive energy and optimistic vibes in your life.
• Gift your hubby essentials he needs while at work:
If your hubby a perfectionist and wants everything at place while he is at work, then this is the perfect gift for him. A Pen and Paper Holder along with Pair of Designer Pens and a classic timepiece is what exactly you need to please your hubby while he is in work mode.
• Blissful Buddha in Black:
Truly fantastic! This is just a striking combination of creativity and composure. These are the two things that constitute your timeless bond. So, make this occasion memorable with blessings of Buddha.
• A Healthy Box of Happiness:
Well, this is one of the eccentric Anniversary Gifts, but yes, it's purely traditional. A delightful hamper of dry fruits placed in 2 Designer Silver Plated Brass Bowls with a silver spoon and a tray, packed in beautiful casket, is what you actually need to give your Anniversary celebration a royal mood.
With these mind blowing varieties from the exclusive Anniversary Gifts collection, you can make your anniversary an unforgettable affair. You can find more exciting options of Gifts at Giftalove. With our seamless delivery services, you can be assured of a booming celebration.
Sakshi Ecavade is our in-house content developer having a good understanding about the gifting industry. She creates quality content surrounding flowers, chocolates, plants, cakes, and other products which makes excellent gifts for the people. Accurate and authentic information is what she tries to deliver through her blogs.