Now when Mother's Day is nearby, planning to surprise her is the thing that will always be in your mind. Worry not as now you are GiftaLove.com. Mother's love is incomparable and infinite. So we have come up with a range of most sought after Mother's Day flowers that are beautiful as her heart.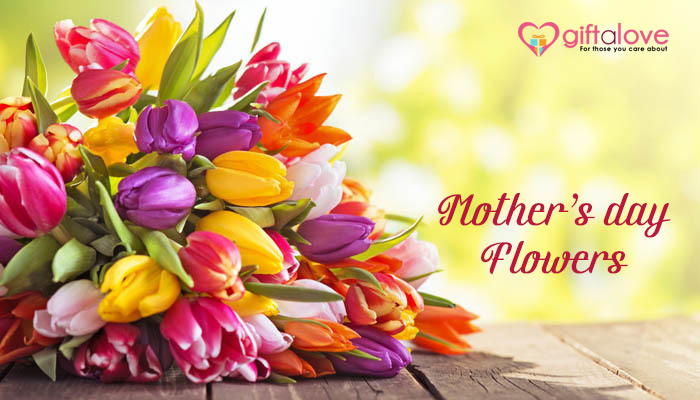 On Mother's Day, the ritual of gifting flowers is not new. After all flowers are the most beautiful creations of God just like a mother's heart which is filled with untainted love and affection. Thus, the idea of gifting flower can never let your down in making your mother feel immensely special. But if the thought of right Mother's Day flowers is making you perplexed and worried then here below is the gift guide for the most spectacular flowers to express your thankful gratitude towards mother for all her love, support and immense care.
GiftaLove is a home to fabulous Mother's Day flowers which will definitely help you in making most stunning floral gift for momma, such as:
Lovely Gerberas:
For dearest mother who is quite cheerful and fun loving person, it's definitely the right flower choice to make. The ultimate vibrancy and joviality of Gerberas make it the most sought after gifting flower for cheerful moments. Thus, as Mother's Day gift, it's an apt option to bring a cheerful smile on mother's face and making her really happy.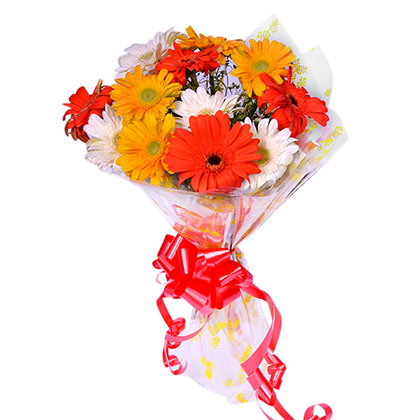 Lovely Roses:
The flower that articulate the meaning of love in the best way are Roses. Thus, for expressing your love to mother in the most beautiful way, lovely Red/Pink Roses bunch is perfect choice. Fortunately there are plentiful Roses online at Giftalove.com to choose for gifting your mom. So if red or pink rose is not your choice, there are ample of options to explore.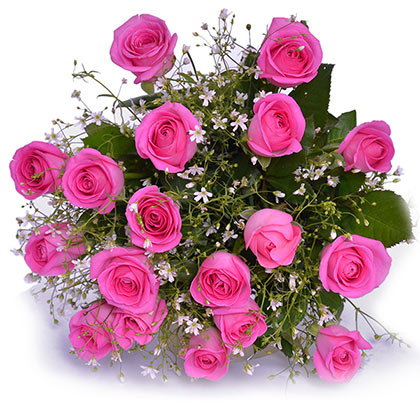 Exotic Lilies:
The flower that most women love is Lily. It can be the case for your mom as well. Though Pink lilies are extremely popular gift choice, but there are still many other choices to explore at GiftaLove at Mother's Day flowers range. You can also find ample of choices for Mother's Day flower combos like lilies with chocolates, lilies with greeting card and options alike.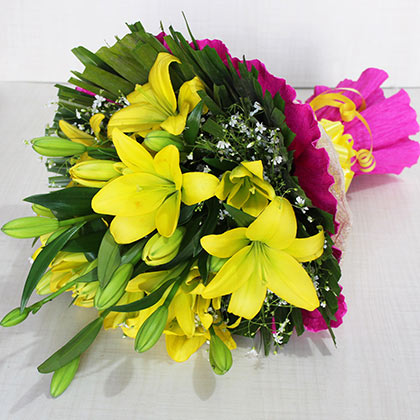 Lovely Carnations:
The flower of foremost feminine choice is carnation. It's articulate feminism the best way. Thus, it's an excellent Mother's Day flower choice. You can go with distinctive shades of pink or else carnations are found in lovely color choices like red, purple, orange, white and more.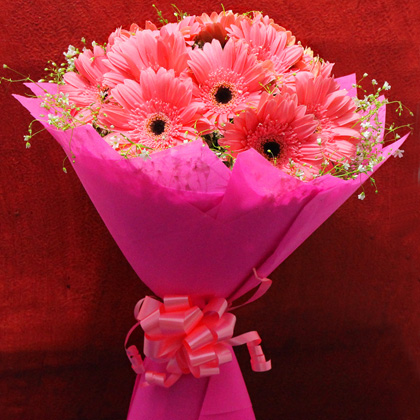 Orchids, tulips, anthurium, glad and many other beautiful flowers can also become a beautiful Mother's Day present. Choice is completely yours as there is no one else who understands and knows your mother than you do. GiftaLove will always offer spectacular Mother's Day Flowers to meet your gifting needs with beautiful basket flower arrangements, floral bunch, glass vase arrangements and bouquets. All that you need to do is hurry to order flower online if you wish to send flowers to Hyderabad, Delhi, Mumbai or anywhere else. The prompt and swift services of Giftalove.com offers ease to send flowers to India anywhere within a matter of few clicks.
Sakshi Ecavade is our in-house content developer having a good understanding about the gifting industry. She creates quality content surrounding flowers, chocolates, plants, cakes, and other products which makes excellent gifts for the people. Accurate and authentic information is what she tries to deliver through her blogs.