There will be hardly anyone whose life is influenced by someone more than his mother. She strives day and night at home as well as at the office for your glee and contentment. She toils throughout the year but never asks for a leave. When you have your day off, you can clearly see her hassled with double the amount of daily chores, though it's her weekly off too. For all she does for a happy family, she deserves something that can relieve from her stress.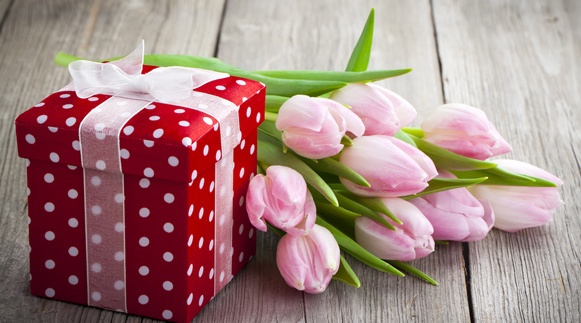 On this Mother's Day, you have the golden chance and duty to show your gratitude to her with a suitable Mother's Day Gifts for a Working Mom that is a perfect way to salute her amazing compassion, perseverance, benevolence and forbearance. If you are settled in a distant town or abroad, you must be eager to send Mothers Day Gifts Online to console her that at no point of time have you forgotten her.
Now, the problem is that you so much bewildered between numerous gift items that you are unable to pick on the apt Mother's Day Gifts for your Mom. For your mom who is the true reflection of all she has brought to your world (including you), here is a plethora of most laudable Mother's Day Gifts for a Working Mom that can make your mom feel privileged to have you as her son/daughter:
•   Black Table Top with a Mug for your special Mom:
You must have seen your mom preoccupied with the office work that she hardly gets time to have a snap in between. Often it has been noticed that the mothers who are engaged in serious professional commitments generally do have cravings for tea and coffee. It does not matter how much time you exactly are able to spend with your busy mothers, these eye catching table tops along with a customized coffee mug is potent enough to make your mom fall in love with it. Now, what makes it a perfect Mother's Day Gifts for a Working Mom is that it can be converted into a personalized gift with your mom's name or a beautiful message printed on the Table Top and the Mug.
•   Dietary Pack as a Toast to your Mom's Good Health:
Hours and hours of constant work pressure with least consideration for her routine diet is now a common thing for you to see. There might be instances she would simply skip her lunch due to shortage of time. This hectic schedule can actually take a heavy toll on her health. Now you can prevent her from being hungry all the day. A hamper of healthy and delectable multigrain cookies is something that she can easily munch on while doing her work.
•   An Attractive Handbag for your elegant mom:
Do you want your mom to look more adorable when she is at the office? A chic handbag with an appealing look and bright color can easily make her like that. In fact this is one of the loveliest Mother's Day Gifts for a Working Mom.
•   Hamper of Dark Chocolates with a Warm Bouquet:
If you are living abroad there would not be single moment for you that can go without her concern. If your mom is suffering from anxiety, your worry will definitely increase. Best way to cheer her up is to send a Hamper of dark chocolates with a warm bouquet of pleasant blooms. While dark chocolate is a good stress-buster, flowers are the choice presents to take away all the gloom.
To surprise you mom on this Mother's Day, you can send these Mothers Day Gifts Online via Giftalove, the much-visited portal for sending gifts online. You can rest assured of timely delivery of your gifts in best condition.
Sakshi Ecavade is our in-house content developer having a good understanding about the gifting industry. She creates quality content surrounding flowers, chocolates, plants, cakes, and other products which makes excellent gifts for the people. Accurate and authentic information is what she tries to deliver through her blogs.