Flowers are indeed the most exceptional gesture of love and reverence towards the special ones. Whether it is someone's birthday, anniversary, a bridal shower, or a marriage, the presence of bright and vivacious blooms as the most alluring gift items, is certain in every congratulatory event. If you are compelled to reside away from Delhi in a far off city or in a remote corner of the country, you can easily send flowers to Delhi via Express Flower Delivery.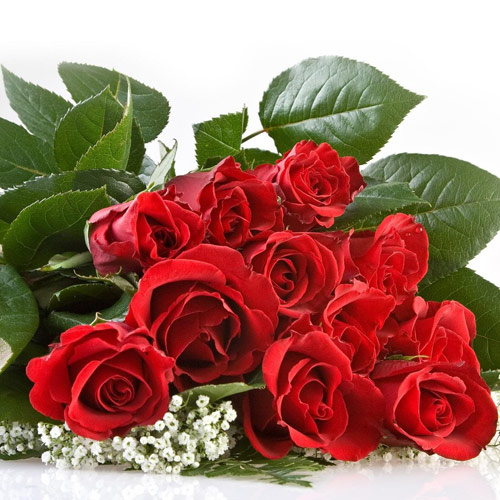 It is quite palpable that in order to explore new opportunities of career growth or business expansion, you need to venture out of your hometown into a distant land. As opportunities are never served on a platter, nor are they available next door, you need to seek them far away from your lodgings. With this viewpoint, you have crossed all geographical and socio-economic barriers as to attain your soaring endeavors. However, in this hasty pursuit for wealth and success you've lost the touch of your loved ones.
Nevertheless, you can easily revive the love and warmth between you and your dear ones by sending exclusive presents on their special days. This time, send flowers to Delhi to reconnect to them with a binge of happiness. With the tempting Express Flower Delivery services, you can feel the convenience of sending flowers without any hindrance.
Here are some awesome varieties of floral presents that can titivate every occasion in beguiling way:
Spell fragrance with delectability with chocolates and flowers combos:
Sending flowers alone can be really droning and run of the mill concept. It is much more enticing to treat your loved ones with a delightful combination of taste and scent. With the exclusive chocolates and bouquets combos, you can make your loved ones happier than ever. The vibrant collection of such combos includes Red, Rosy and Chocolaty combo, Fancy Blooms with Chocolate Delight, Colorful Flower and chocolaty Surprises and much more.
All embracing floral combos for endless surprises:
Selecting all inclusive gifting combos featuring the fresh floral arrangements is really a great idea if you want your gift to shine in the bright at a particular occasion. Especially if you are running short of time to select the separate presents, this can be really a frugal option. The wide range of all in one floral combo includes Bumper Hamper of flowers, cakes, Chocolates and a teddy, besides a hamper of Charming Surprises and many others.
Cuddling combos of teddy with blooms:
If your plan is to treat your close friend or relative who is living far away from you in Delhi, you can choose to send flowers to Delhi with the alluring and cuddly teddy bears. Whether your cutie pie is your sibling, your kid, a close friend or your sweetheart, this can be the best way to make him feel special and loved on a very special day. You can choose from a variety of gifting options including Cute Gift Combo, Cute Love Hamper, or the Lovely Celebration combo.
Flowers with Sweets for a touch of traditionalism:
Every auspicious occasion calls for hearty celebration. The most appealing way to create unforgettable memories is by preserving the traditional values. So, here is a wide array of charming gift combos that include flowers with traditional sweets. You choose from Roses with Gulab Jamuns, Roses with Rasgullas, Yellow Roses with Kaju Katli and other such options to excite your loved ones.
These are a few ways you can entice all your loved ones through priceless gifts of fresh blossoms. You can explore more of such exciting and appealing Gift Ideas at Giftalove, the most recognized online gifting portals for sending flowers and other gifts. With their seamless and swift online Express Flower Delivery services, you can gradually diminish the distances between you and your loved ones. Besides, you can also choose to go with the same day delivery service in case you are running short of time.
Sakshi Ecavade is our in-house content developer having a good understanding about the gifting industry. She creates quality content surrounding flowers, chocolates, plants, cakes, and other products which makes excellent gifts for the people. Accurate and authentic information is what she tries to deliver through her blogs.