On this Valentine's Day if you are planning to surprise your sweetheart with a heartwarming present then definitely you need to hurry. Giftalove.com, the leading and much preferred online gift store of India is offering the facility of Last Minute Valentine Gifts shopping opportunity online via Valentine Express Delivery service( For more details, take a look at https://www.giftalove.com/express-delivery/valentines-day ).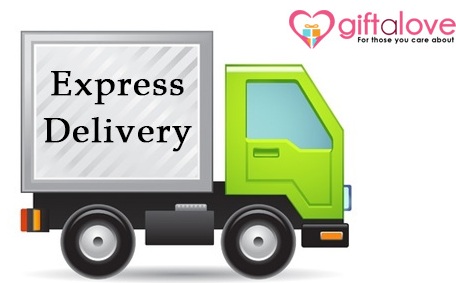 Gift giving on Valentine's Day is one of the major rituals of the celebration of this love festival. In fact the ritual is so immensely important that people celebrate the entire Valentine week by gifting and surprise each other. On every specific date of Valentine week, people gift a relevant gift to their beloved partner. But now when the week long celebration of Valentine has already began and the big Day that is the Valentine's Day is just few days ahead, gift shopping is on high spree among all. So if you are in love and want to give the heartiest token of love to your beloved partner then GiftaLove is there to help you in this rush hour.
Here on the portal, you can avail the facility of Last Minute Valentine Gifts shopping. It is the facility of Valentine Express Delivery that the portal is offering to its customers. But you need not to worry at all as this gift range has plethora of heartwarming Valentine gift selections to make choice for and place order for delivery in India anywhere. So you can buy:
Flowers with Teddy Combo:
For cute love confessions on Valentine's Day, the combo of Flowers bouquet, bunch or basket arrangement with cute and cuddly teddy is an excellent gift surprise. People can buy and send flowers with teddy combo to beloved with express delivery service of the portal with great ease.
Designer Heart Shape Floral Arrangement:
In the exclusive range of Express Delivery service of the portal there is Designer Heart Shape Floral arrangements available to buy online. Such designer and unconventional Heart Shape floral arrangements are hard to find anywhere online. So hurry to place order for the best one.
Yummy Chocolates with Flowers combo:
For the ones willing to send beautiful flowers with chocolates online, here in the exclusive range of Express Delivery, there are plenty of choices for Yummy Chocolates with Flowers combo to make choice for. So start your search to choose the best of Flowers with chocolate combo as there are plenty of these to explore in the range.
So now when Valentine's Day is few days to go, you need to hurry and place order for Valentine Express Delivery very soon. It is the exclusive service to help people in making the last minute count. So hurry now too order for Last Minute Valentine gifts shopping and surprise your sweetheart!!
Sakshi Ecavade is our in-house content developer having a good understanding about the gifting industry. She creates quality content surrounding flowers, chocolates, plants, cakes, and other products which makes excellent gifts for the people. Accurate and authentic information is what she tries to deliver through her blogs.