Valentine's Day is all about flowers, flowers, and flowers. These vibrant and delicious-smelling blossoms gifted by nature are an inevitable part of the romantic Valentine season. Be it about gifting them to a guy or a girl, these colorful and vivacious Valentine gifts are heterogeneous in nature and can be presented to anyone without much thought. The florists shops, whether online or offline, gets stuffed with unique and freshest of Valentine flowers to provide ample options to the couple worldwide.  The online gifting sites have included some really amazing Valentine gifts online in their gift inventory for the romantic people so that they can buy gifts online for the occasion of Valentine. Valentine flowers are the most searched category during the Valentine season by the stunning couple worldwide.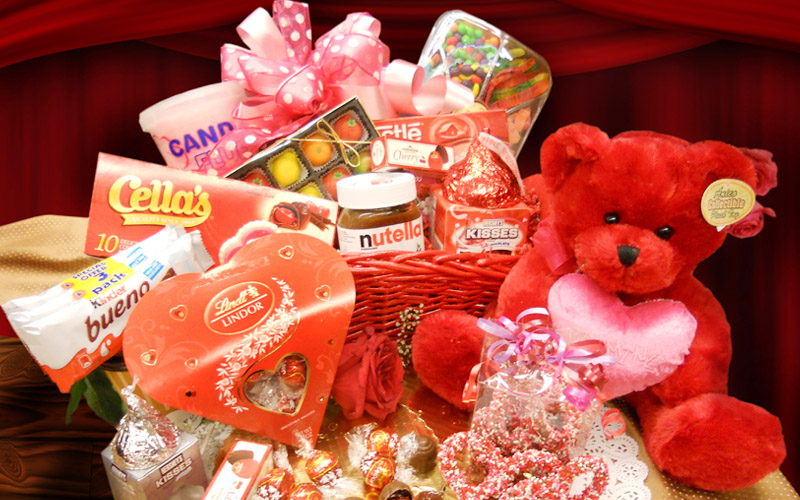 Considering their popularity, the romantic flowers have been complemented with several other gifts to create happening Valentine combos for that enormous appeal to your Valentine gifting. Not just these combos boast of mesmerizing flowers, but also have some other incredible gift items to make this Valentine a memorable one for your significant other.
Here is a list of 7 fabulous complementary gifts that can be tuned with delicate and pretty Valentine flowers which you can send online at the doorsteps of your partner.
1. Cakes: A combo that is not just appealing to the eyes, but also to the taste buds. A most sought-after Valentine combo, flowers with cakes are fabulous Valentine gifts to flabbergast your special one in a scrumptious way. As the occasion is all romantic, going for a heart shape cake infused with your favorite flavors is recommended. Relishing the cake together while applauding the beauty of the flowers is the best way to spend this day of Valentine.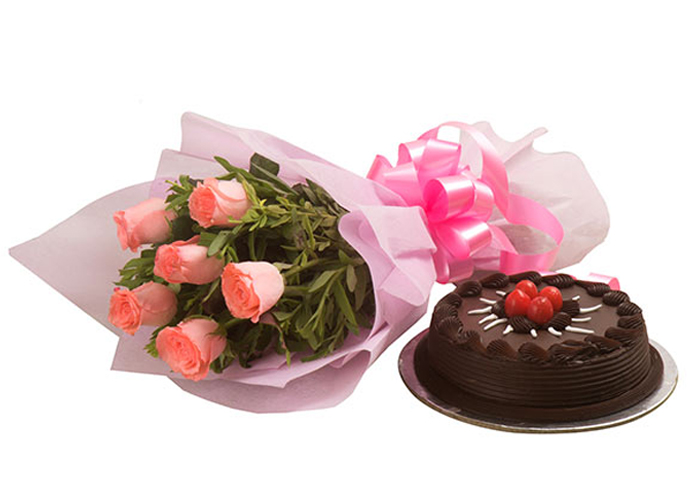 2. Chocolates: Definitely the most guessed one after cakes, chocolates are every human's delight. Especially curated in the shape of heart for the week of Valentine, these delectable delicacies are certainly worth a pick. Imported chocolates, flavored chocolates, Ferrero Rochers, and etc. are some of the amazing options which you can consider while making your choice.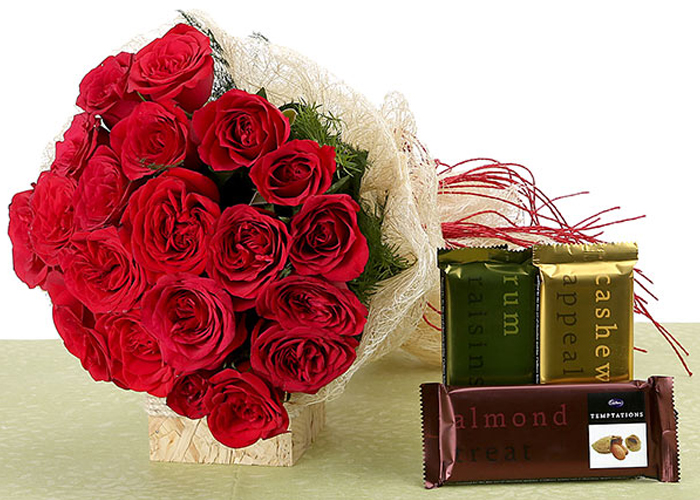 3. Teddies: Soft toys are every girl's favorite. Whether we talk of a small girl or a grown up one, she can never say no to soft and mushy teddies. Just as flowers symbolize delicacy, these soft toys share the same characteristics. A perfect Valentine combo, you can conveniently buy such a combo and send gifts to India from anywhere in the world.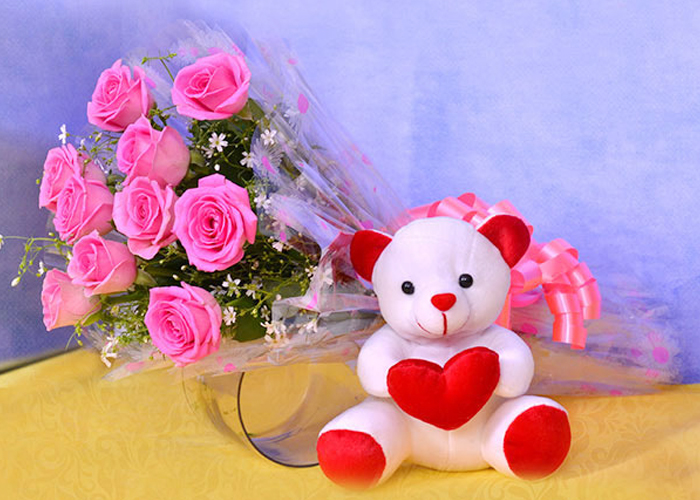 4. Jewelry: If it is about surprising your sweetheart on Valentine, then, flower with jewelry is a stylish Valentine gift for her. Jewelry is a weakness of every woman. Both flowers and jewelry stands for the delicacy and beauty; a common trait of women's personality. Gifting her ring or a plush necklace set on the occasion of valentine accompanied by red roses is a stunning Valentine gift idea to make her sweep off her feet this Day of Love.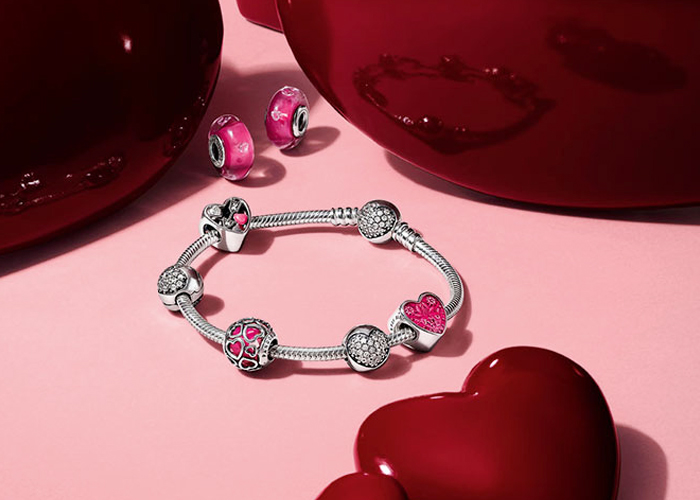 5. Personalized gifts: Complementing flowers with a gift having a personal touch is the best way of expressing your heart emotions to your beloved. Personalized gifts designed with the beautiful picture of both of you along with charming are the best Valentine accompaniment ever. Both gifts symbolize immense love, admiration, affection, and respect for the times that has been spent together.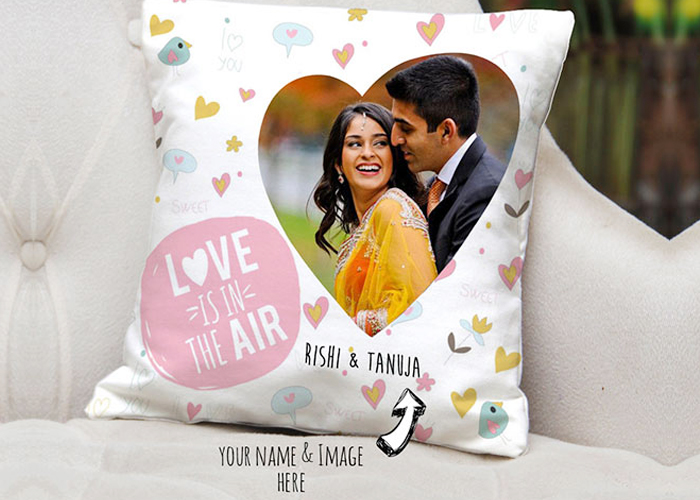 So, next time, don't just send flowers in India during the Valentine week, but complement them with trendy gifts to intensify your Valentine gifting. If you are sharing a long-distance relationship with your partner, then, Giftalove.com will help you send Valentine gifts in India or abroad to eliminate the distance barrier from your precious romantic bond. Order your Valentine gifts for him and her from this online gifting portal to get your gift delivered on time.
Happy Valentine's Day!!!
Sakshi Ecavade is our in-house content developer having a good understanding about the gifting industry. She creates quality content surrounding flowers, chocolates, plants, cakes, and other products which makes excellent gifts for the people. Accurate and authentic information is what she tries to deliver through her blogs.