Birthdays are certainly special days which are dedicated for the individual and their celebration. It's not just about the Birthday boy or a girl it's about the celebration in which their relatives, friends and colleagues get together and celebrate the day in special manner.
Depending upon the age of the individual Birthday celebration ideas may differ, which means the ways you are willing to celebrate the kids birthday is usually different from adults. So it is a matter of choosing right kind of celebration, so that you can celebrate the day in spirited way.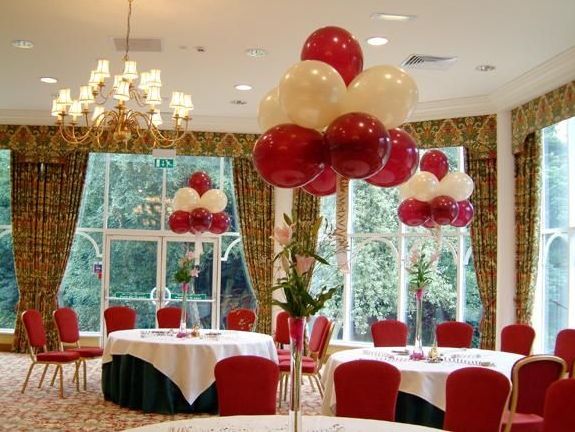 Birthday Celebrations must be taken as an opportunity to celebrate that special person in your life. It must be like the dreamy sequence of a film, which can fill your special person in delight and joy. Dreams are hard to get, but making an effort to do something unique isn't that hard.
Here you can find some adorable ways by which you can celebrate either your own Birthday or the Birthday of your loved ones in different moods and style. Birthdays are always a matter to express the ultimate wishes of yours on that special day of your loved ones and for this reason celebration it in fun filled way is equally important.
Plan a Themed Party:
Well the can be celebrated in unique manner, if you plan a themed party with your loved ones. Parties are always meant for celebration and adding a flavor by adding theme to it can fill more fun into it. Like Halloween Theme, Super Hero Theme and Funky Theme anything such can fill more and more fun into your celebration of this day.
Celebration with Nature:
Nature's Lover can celebrate his/her own day or the Birthday of any closed ones with the sacred serenity of nature.  You can plan a visit either to the farm house or nearby green heaven in the outskirts of your city. You can take your camps to the place where you are only surrounded by divine beauty of nature and your loved ones.
A Day Full of Peace:
In the rapid paced life you hardly get time for yourself, your Birthday can become that special day. This day belongs to all those people willing to celebrate their Birthday alone in peace. A day where you can relax, either in your home doing small things, making your own food and having that peacefully, sitting beneath the tree in your lawn.
Visit Your Favorite Place:
You may ask this question from yourself, which is your favorite place in the city or in outstation? Plan a visit there and celebrate your day in your favorite place with either of your friends, your lover or may be family members. So think in mind about the place you want to visit in recent times and plan a fun-filled visit to that place.
A Special Family Get-together:
Well this is the most adoring way of celebrating your most special day with your family. You can plan a Get-together to pay your attention to those special people in your lives. Spending a whole day with family will definitely rejoice everyone and the essence of this day will be carried by you to the times coming ahead.
Sakshi Ecavade is our in-house content developer having a good understanding about the gifting industry. She creates quality content surrounding flowers, chocolates, plants, cakes, and other products which makes excellent gifts for the people. Accurate and authentic information is what she tries to deliver through her blogs.