Every guy and girl eagerly waits for Valentine's Day. This is the day of love bringing the perfect opportunity to express or confess love to someone very special to them. They even go on a shopping spree to find perfect gifts, such as Valentine chocolates, flowers, etc., for their partner. And they also search for numerous ways to celebrate this romantic occasion with them.
Everyone wants to look their best on this day. Have you decided on an outfit for this occasion? We are here to help you pick the RIGHT color of your outfit! Did you know that there is a Valentine's dress code? Yes, each color has a different meaning through which you can let the other person know what's your relationship status or emotions during this occasion. Keep reading below to find out more!
Significance of Valentine's Day Color Dress Codes
Colors for Valentine's Day have different meanings, which will help a person express their emotions and their current relationship status without saying much. For example, wearing black on Valentine's Day will indicate that you are not interested in love or wearing blue, which means you are open to proposals. By following the Valentine dress codes, you can also let others know if you are waiting for an answer from the one you have proposed or just had a breakup. Listed below are the colors and meanings that will help you know which color you can wear on Valentine's Day.
Color Dress Code for Valentine's Day
1. Red Color – I'm in Love
First, in our list of color dress codes on Valentine's Day is the lovely color red, which symbolizes love and romance. And, on this Valentine's Day, you can wear a red-hued outfit to let people know you are already in love, and it's two-sided.
2. Yellow – Broke Up
Choose the color yellow for Valentine's Day if you have recently broken up. And don't lose hope; you never know that there might be someone waiting for you all this time.
3. Orange – I'm Going to Propose
Next up on our list of dress codes for Valentine's Day is the color orange. Wearing this cheerful and lively color on Valentine's Day conveys the message that you will propose to the one you fancy. We hope to get a big yes!
4. Blue – Proposals Invited
Blue is the color you can wear on this day to convey the message that you are free and can accept proposals on this Valentine's Day. But, if you are engaged or married, skip wearing blue color on this day.
5. Pink – Proposal Accepted
Next, Valentine's Day color codeis pink, which is so pretty and adorable. Wear a pink-hued outfit on Valentine's Day weekto let people know that your proposal has been accepted and you are over the moon! Congratulations!
6. Black – Proposal Rejected
Black is a color that is not a happy one to wear on V-day. It means that a proposal has been rejected. If you want to tell people that your proposal wasn't accepted, choose this color. Wearing this color on Valentine's Day also means that you are not interested in or looking for love.
7. Green – I'm Waiting
We all know that green is the color that represents greenery and the environment. But, according to Valentine's week dress code, green is the color of waiting. Choose this color if you have proposed to someone and they still haven't given you an answer. Let them know that you are still waiting for their response.
8. White – I'm Engaged
There's also a color for the ones who are already in love or are happily engaged to their partners. Valentine's dress code for guys and girls who are already engaged can pick white. Let people know you are no longer available and will soon get married.
9. Purple or Grey – I'm Not Interested
If you want to let people know that you are not interested in any proposals right now, but they can try their luck next time, you can choose purple or grey-colored outfits.
10. Brown – Broken Hearts
Lastly, our list of this year's Valentine's Day dress code includes brown. It represents a broken heart. Wear brown on this V-day if your heart was broken by someone recently
And there you have it! The February 14 Valentine's Day dress code will help you dress your best and express your love status and mood during this occasion. If you are looking for Valentine's Day gifts, you can hop on to Giftalove.com. Through this online gift store, you can easily shop for the best Valentine flowers, cakes, and other gifts for him and her at the best prices.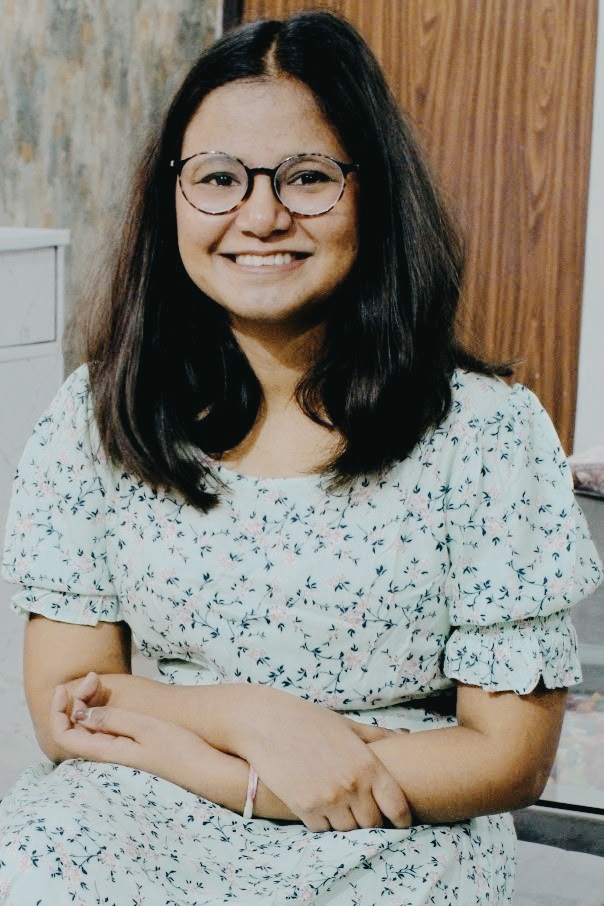 Pratiksha is our in-house content writer who aims to provide quality content to her readers. In her free time, she enjoys reading and writing, and learning about new things.