Gifts for International Women's Day 2020 need not to be something very expensive and luxurious as the women in our life wants nothing from us but a little care, concern, love, time, and support for themselves. The sole reason and motive behind celebrating Women's Day every year on March 8th is to celebrate and honor the spirit and essence of womanhood in every form it is representing; varying from being a mother, a wife, born as a daughter, being a girlfriend in someone's life, to every friend who is there as a shoulder to cry and even a teacher who has given shape to the dreams of every individual. For such a pure and selfless soul, the aptest present for the occasion of Women's Day should be something that is filled with love and emotions.
Well, besides the plethora of options for Happy women's Day gifts, it is still a daunting task to find something that can celebrate womanhood perfectly. That is why; GiftaLove.com has come up with a huge and exclusive range of Women's Day gifts covering everything from cakes to flowers to chocolates, and many more are there so that everyone willing to celebrate this day on 8th March 2020, can have the best Women's Day gifts in India.
Popular Gifts for Women's Day
Women can be showered with many gift items but for this special occasion, there are some specific token of love that will turn out to be the perfect Women's Day gift. So, without any further ado, let us get started:-
Flowers for Women's Day
Talking about gifts for Women's Day 2020, what elsecanbe the best present other than beautiful and delicate flowers? Of course, nothing and that is why; here is a list of 5 top flowers that can be given as gifts on Women's Day.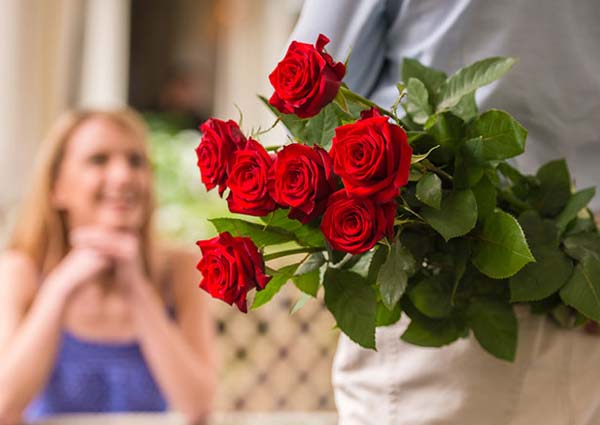 In this aisle, Mimosa flower is a symbol for International Women's Day and apart from this, the other flowers for Women's Day that can be considered are listed below:
Lilies: Lilies are surely going to be a bang on the occasion of Women's Day 2020 as this beautiful flower covers the essence of womanhood and motherhood representing the charm, beauty, and passion of femininity

Roses: Apart from being the symbol of love and romance, the vibrant colors of Roses make it one of the best flowers for Women's Day. From pink roses to yellow ones, one has a plethora of options to choose from.

Tulips: Tulips are the flowers for happy Women's Day celebrated in Russia and that makes this flower the best one to choose to give special women in life.

Orchids: As the official color of flowers for International Women's Day is purple, Orchids will turn out to be the best choice to go with for presenting something special to your lady luck.

Daisies: Talking about the traditional flowers for International Women's Day, Daisies is the name that comes in mind as this beautiful flower is the symbol of happiness and cheers in life.
Cakes for Women's Day
Make the Happy Women's Day even happier with the delectable and yummilicious cakes that will leave no chance in bringing the wider smile on the the face of your mother, sister, wife, daughter, girlfriend, or even this gift the option will work amazingly well as Women's Day gifts in office, as this sweet treat is the favorite of all.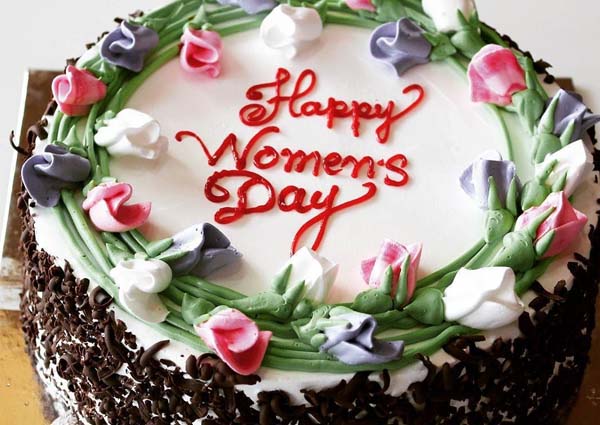 Here, 5 topmost Womens Day cake ideas are listed that will ginger up the celebration with their taste. Check the list given below:
Black Forest Cake: Fused with the goodness of dark chocolate and topped with cherries on the top, black forest cake will surely going to be the cut over the rest options.

Chocolate Truffle Cake: In the aisles of chocolates, one more lip-smacking option in here- chocolate truffle cake. Prepared with chocolate ganache, cocoa powder, and toasted nuts; this cake will also be one of the best Women's Day surprise gifts.

Strawberry Cake: A cake loaded full with fresh sliced strawberries and freshly whipped strawberry cream, will surely make everyone drool over this flavorful cake.

Vanilla Cake: With utterly soft crumb and pillowy moistened and sweet vanilla-flavored cream and vanilla extract topped with nuts and chocolate shreddings, Vanilla cake will surely be the one loved by all the females in your list.

Red Velvet Cake: Now, there are not enough words that can complement the beauty of women and so for Red Velvet cakes. They both are complimentary for one another, and this makes this cake one of the Best Women's Day gifts.
Chocolates for Women's Day
Chocolates are undoubtedly the best gifts on Women's Day as females have a special and soft corner for chocolates that can never get enough chocolates to eat. Bring your special lady chocolate gifts for Women's Day and enjoy seeing her beam with joy and happiness.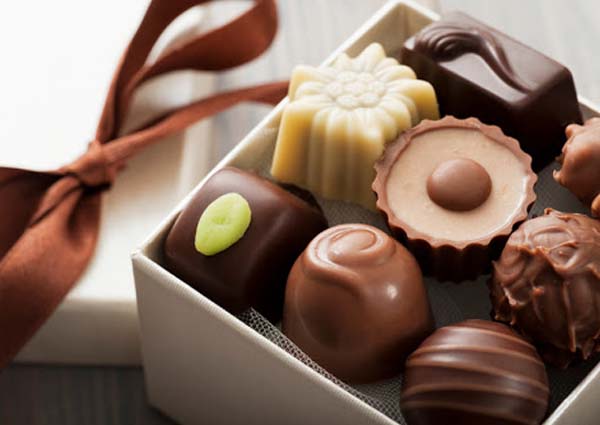 Here, some chocolaty Women's Day gift suggestions are listed from which you can select anyone to make the day more special:
Chocolate Bouquet: Arrange her favorite chocolates in the form of a bouquet and present the gift to the special females you have in your life. This gift of yours will surely impress her.

Chocolates with Text: If you are looking for a way to make this Women's Day special for her, then personalization of chocolates can get the job done amazingly. This option can also work well Women's Day gifts for employees in your office.

Chocolate Box: Just get a designer wooden box or a heart-shaped box and fill the box with the delicious chocolates as a chocolaty box hamper will make your lady feel special.

DIY Chocolate Gift: This idea is the one to show your inner feelings of love and concern to the important ladies in your life. Take some time out and prepare chocolates yourself. This will be the best gift from your side.

Assorted Chocolates: If you want to make your chocolate gift a little more unique and different, then you can go with a box of assorted chocolates as they are very popular nowadays for gifting purposes.
Accessories for Women's Day
International Women's Day 2020 is the day to salute and honor the womanhood. So, the gift selection should also be appropriate covering all the special ladies in your life from mother, daughter, sister, wife, girlfriend, teacher, friends, etc. And, for this, we are here with 5 topmost accessories as Women's Day gifting ideas that will go well for every special "She" in your life.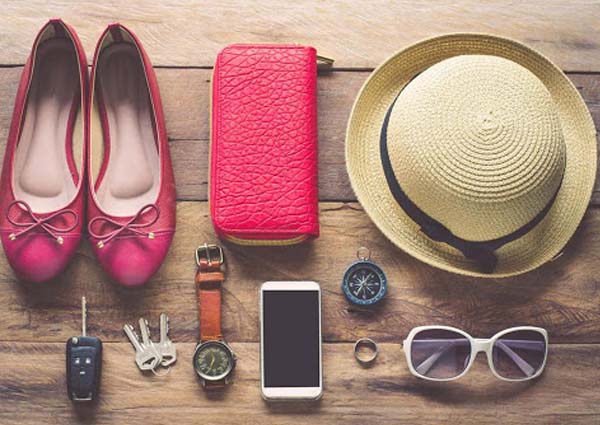 So, scroll down and check the list given below:
Bags: Women can never have enough bags as from matching with dresses to matching with footwear, there are wardrobes loaded with bags and clutches. And so, this is indeed, one of the best gifting options for women.

Perfumes: In the aisles of accessories, perfumes are the ones that can melt any heart. So, when in confusion, one can send a bottle of perfume to sister, mother, daughter, wife, or girlfriend as a special gift for Women's Day.

Footwears: After bags, one more thing that can be the best gift for Women's Day is the amazing footwear as women love getting classy and decent sandals as gifts.

Watches: Now after all the above-mentioned gifting items, drag yourself to the aisles of watches as a classy and trendy watch is the one that will complete the whole look and will also be the best gift for 8th March.

Make-up Kit: Women and make-up come hand in hand and hence, this option is one of the best Women's Day gift ideas that can be given to any form representing womanhood from mother, daughter, sister, wife, girlfriend, etc.
Women's Day Apparel
Women's Day is all about making the woman inside happy and cheerful and when it is about making women happy, what else can be the best option other than clothes? Women love shopping and when they will receive their favorite apparel as National Women's Day gifts, the broader smile on their face will be worth seeing.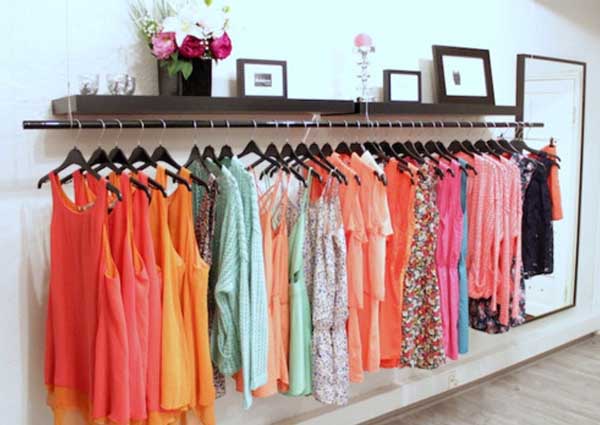 The list given below included 5 best apparels for Women's Day. So, scroll down and get the best one for your dearest lady:
Slogan T-Shirts: The t-shirts printed with slogans or motivational quotes are in the trend nowadays and that is why; you can get shirts for the cuties you have in your life.

Printed Hoodies: Hoodies with cute slangs printed on them will also be the best gifting option for the females you have in your life.

Saree: Looking for some traditional Women's Day gifts? Get the job done with beautiful sarees as they will go well for everyone including your mother, wife, and daughter.

Suits: Now. After saree, here is something for girlfriends and teenage daughters, suits as they love wearing something Indian of this day.

Sports Wears: Women's Day is all about motivating and inspiring women and hence, sports wears will be the aptest gift to let her achieve goals in life.
Combos & Gift Hampers for Women's Day
If you are searching for some extraordinary gifts to surprise the beautiful ladies in your life, then there are a plethora of ideas for Women's Day gifts that can make her feel very special and loved. I this sequence; gift hampers and combos are also worth considering.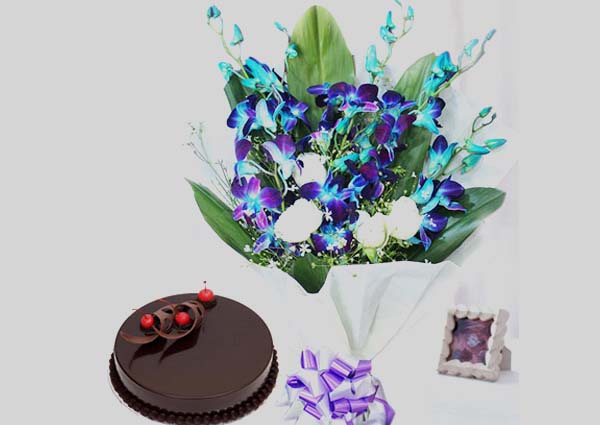 Top 5 Women's Day gift hampers are listed below:
Flowers with Cake: A beautiful flower bouquet combined with the deliciousness of cake, this combo will surely make the celebration go beyond expectations.

Flowers with Chocolates: If not a fan of cakes on every occasion, you can go with the tasty chocolates as flower bouquet or a bunch of flowers combined with chocolates will also let the job done perfectly.

Flowers with Soft Toys: Ladies have a special soft corner for the soft toys and hence,soft toys combined with the beauty and elegance of flowers are also a nice gifting option.

Personalized Mug with Cushion: Still in confusion, get the task of finding a perfect gift sorted with a combo of photo mugs and cushions.

Cosmetics and Spa Hampers: Looking for the best Women's Day gift ideas for girlfriend? There could be no better option other than cosmetic and spa hampers as women love to pamper themselves on every occasion.
Personalized Gifts for Women's Day
Personalized gifts are among the Women's Day special gift suggestions as gingered up with the beauty of photos and old memories, every gift can be made more special and unique.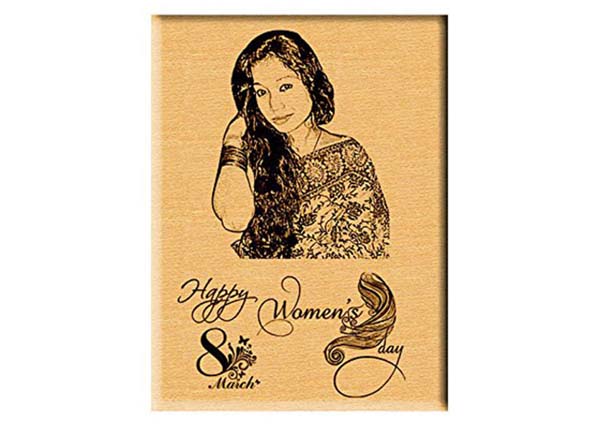 So, here are the top 5 personalized gifts for Women's Day 2020 are listed. Go and check them out:
Photo Frames: Get your favorite lady a designer and beautiful photo frame that will remind her of the best memories of life on the coming Women's Day. This gift will work well for the wife especially.

Mugs: Mugs personalized with a cute photo or slogan can be the best Women's Day gifts for colleagues when ordered in bulk quantity.

Cushions: After mugs, what else can be personalized is the cushions and a cushion embellished with the beauty of a memorable photo will surely be a cut over others in terms of Happy International Women's Day gifts.

Wooden Plaque: If you have something to say to her, then on this Women's Day, get the job done perfectly with a personalized wooden plaque. Just get the message printed on the plaque you want to send and the perfect gift is all set to rock.

Caricatures: For all the working women, gift a personalized caricature to them as respect towards their profession on the coming Women's Day.
Other Women's Day Gifts
The bag of International Women's Day gifts ideas 2020 is not empty yet. For the ones who are looking for some more options and varieties, can check out the list given below: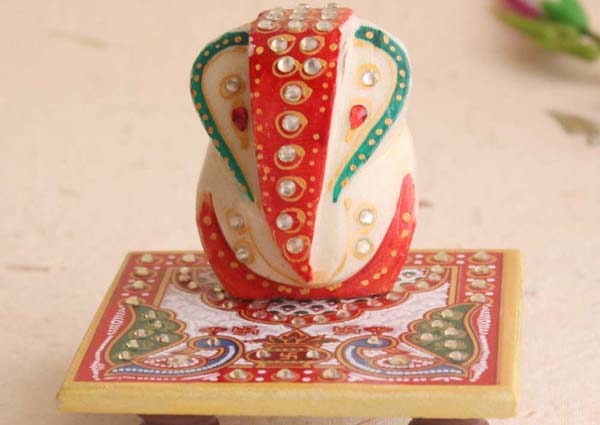 Spiritual Gifts: On the hearties occasion of Women's Day, shower the blessings of God and Goddess on the special women in your life with the range of spiritual gifts.

Soft Toys: Talking about Women's Day, soft toys cannot be ignored. They are indeed among the popular Women's Day gifts for sister and girlfriend.

Dry-fruit Collection: Ditch chocolates and showy gifts and go for dry-fruits to make this Women's day more special.

Jewelry Items: Women's Day and Jewelry items go hand in hand and that is why; this gifting option is also among the best gifts for Women's Day.

Plants: Plants for Women's Day is also one of the top searched and preferred gifting options to make this occasion more special.
So, the ultimate Women's Day gift guide given above must have given you a plethora of options to make the celebration special and worth remembering. All these gifting items are easily available on our site and from here, one can easily send Women's Day gifts at clicks to dear ones residing across India or the whole world as we also have express delivery for Womens Day gifts. So, explore the site and send Women's day gifts online now and wish every "She" a very happy and cheerful International Women's Day 2020.

Sakshi Ecavade is our in-house content developer having a good understanding about the gifting industry. She creates quality content surrounding flowers, chocolates, plants, cakes, and other products which makes excellent gifts for the people. Accurate and authentic information is what she tries to deliver through her blogs.