For any couple, their marriage anniversary is a special day. It reminds them of the years they spent together and made many happy memories. As the grown-up children of your parents, you must be excited about their anniversary as you want to gift something special to them. You can make their wedding anniversary memorable by giving unique gifts to them. And so, here we have listed down some of the top anniversary gift ideas for parents or in-laws. So, have a look! And select the best anniversary gift for mummy papa to give them a lovely surprise.
1. Framed Wedding Photograph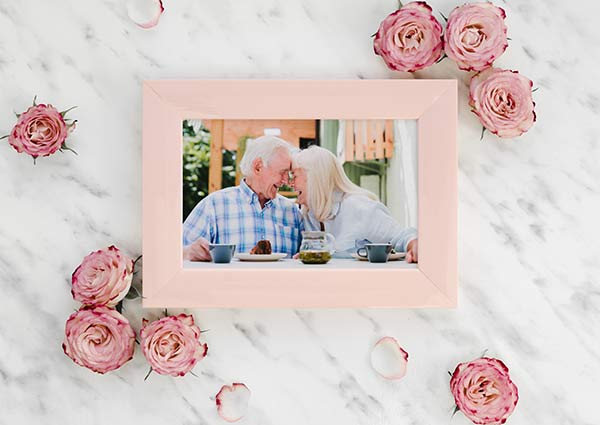 One of the best ways to surprise your mummy and papa or your in-laws on their 50th or 60th anniversary is by gifting a framed photo to them of their wedding. Seeing themselves from those years ago will bring your mom and dad many memories from their wedding day. This gift is sure to make them teary-eyed on their wedding anniversary.
2. A Beautiful Floral Arrangement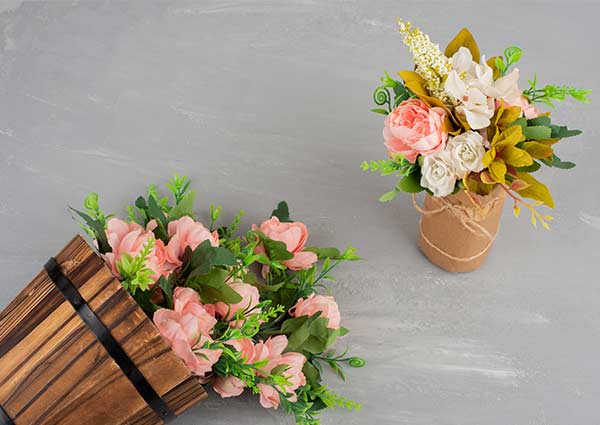 When wondering what to get parents for their anniversary, you can never go wrong with flowers. A beautiful heart-shaped arrangement of flowers, such as roses, carnations, and orchids, is perfect for gifting your mom and dad on their special day. The beautiful and colorful flowers will convey your love and wish for a happy anniversary sweetly. Even if you live far from your parents in another city, you can surprise them with same-day delivery of anniversary flowers at their doorsteps.
3. Couple Mug Set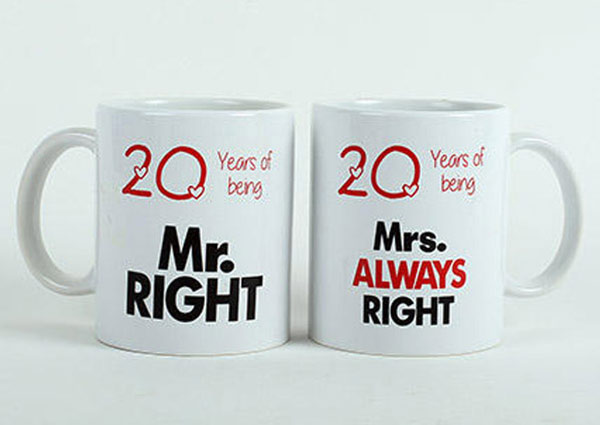 Your parents or in-laws are so loving and caring of you. They love and support you in everything you do. So, as their wedding anniversary is around the corner, bring them the utmost happiness by gifting a special present to them. If they love having tea or coffee every day, you can gift them a couple's coffee mug set. You can even get the mugs personalized with their pictures to give the gift a personal touch. Your parents or in-laws will love this gift a lot.
4. Couple Caricatures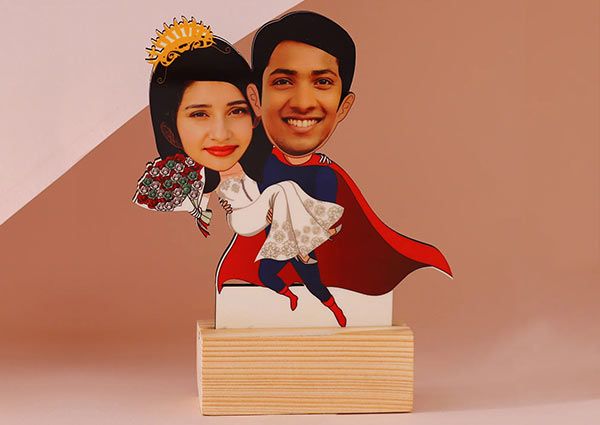 If you are looking for unique anniversary gifts for mom and dad or your in-laws, how about gifting quirky couple caricatures? Instead of gifting a photo frame, you can go for fun-looking couple caricatures that will bring a huge smile to your parents' or in-laws' faces.
5. Beautiful Potted Plants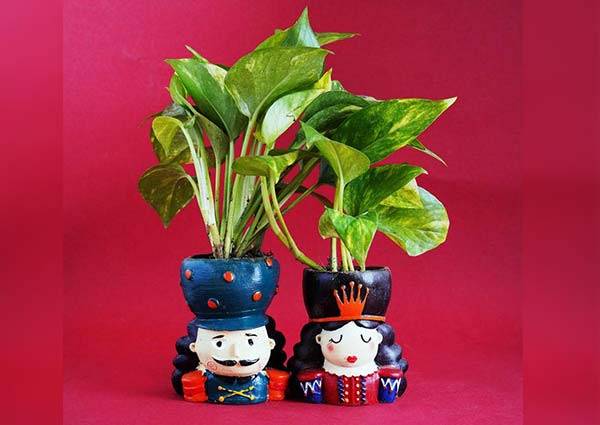 One of the most-loving gifts in past years is the indoor potted plants. Not only do these dainty plants look beautiful, but they are also lucky. Indoor plants like Jade Plant, Lucky Bamboo, or Snake Plants are said to bring good luck and happiness to the receivers. One unique anniversary gift you can surprise your parents or in-laws with is gifting a potted plant on their anniversary. Through this gift, wish for their happiness and togetherness for the years to come.
6. Radha Krishna Home Décor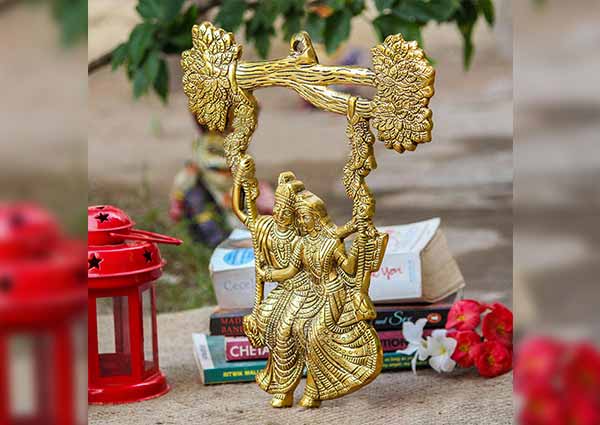 Radha and Krishna are a symbol of love. Their bond is an instance of pure love. On the wedding anniversary of your in-laws or parents, gift them framed picture or home décor of Radha Krishna. This gift will remind them of their love for each other for so many years and counting, and they will also be showered with Lord Krishna's blessings.
7. A Designer Cake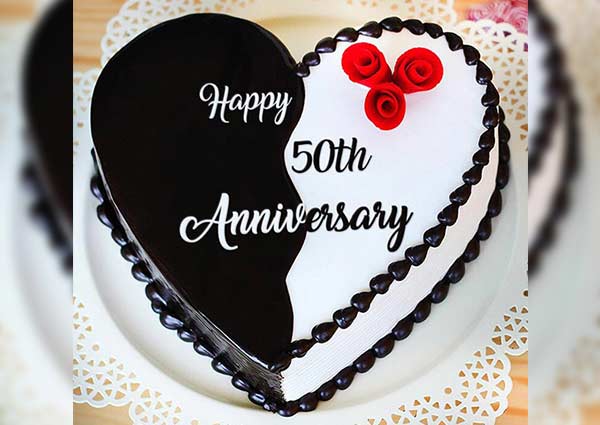 Wedding anniversaries, especially for the 30th, 40th, 50th, or any number of years, call for a grand celebration. And no celebration is fully complete without a delicious cake. One special mummy papa anniversary gift you can offer is a lavish designer cake to celebrate this special occasion. You can order a heart-shaped photo cake, a two-tier designer cake, or cakes in any design with chocolate, red velvet, butterscotch, or other flavors.
8. Spa Gift Hamper for Him and Her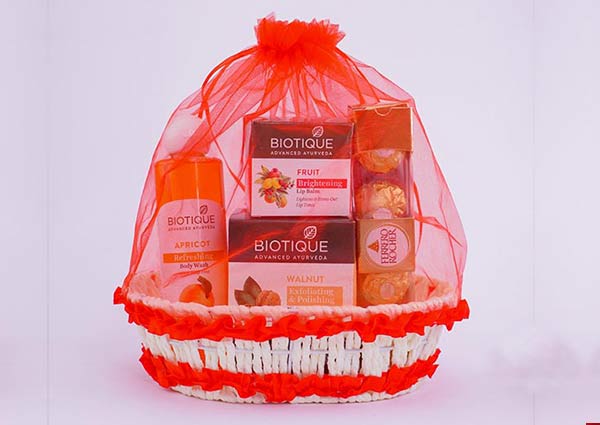 Pamper your parents or in-laws on their marriage anniversary with special spa gift hampers for him or her. Spa gift hampers for him comprise shaving kits, body wash, etc., and gift hampers for her include perfume, cosmetics, shampoo, face wash, etc. You can buy ready-made spa gift hampers for them from an online gift store or make one for gifting.
9. Personalised Name Plates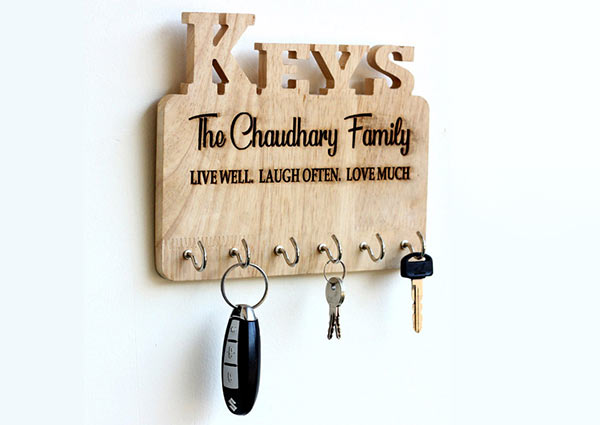 Another unique anniversary gift for mom dad, or in-laws is gifting a personalised name plate to them. You can choose a wooden, glass, or nameplate of any material and get it personalized with your parents' names, like Mr. and Mrs. with their surnames. This lovely anniversary gift idea for parents and in-laws will bring them joy.
10. A Photo Album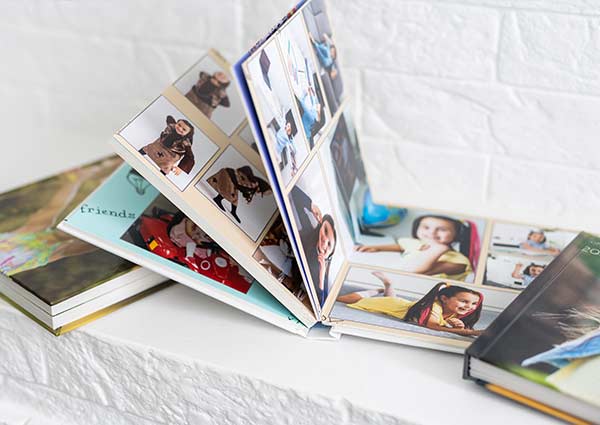 Lastly, our list of ideas for anniversary gifts for parents or in-laws includes a beautiful photo album they will always treasure. Select the best pictures of the couple from their wedding day till now, and add those photographs to the picture album. You can pick a beautiful hardcover album or also make one using a scrapbook. Your parents or in-laws will love this gift very much.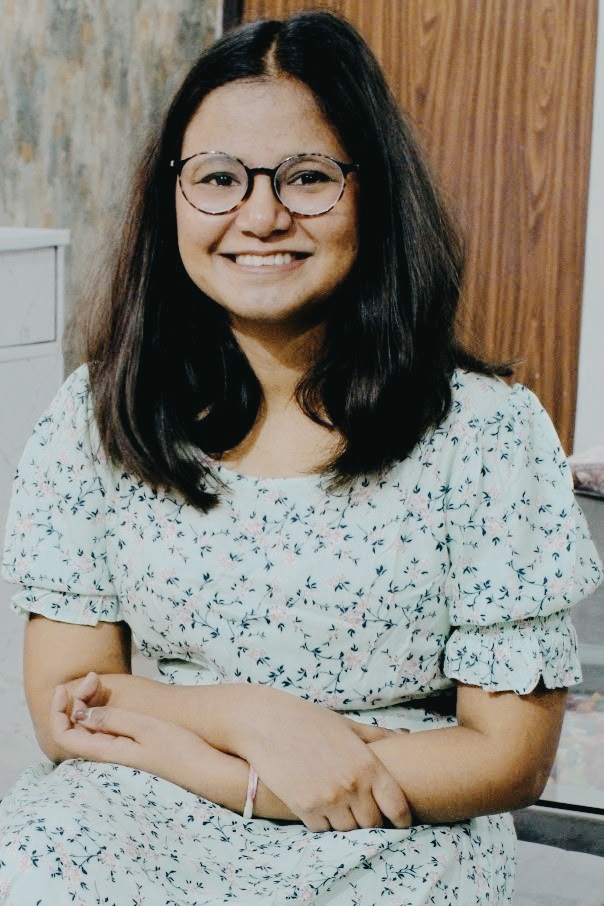 Pratiksha is our in-house content writer who aims to provide quality content to her readers. In her free time, she enjoys reading and writing, and learning about new things.