It's the time of the year again, the wedding season. Many people have started searching for the best venues and event organizers to plan a perfect wedding. Are you also about to get married? Congratulations! The wedding is an important day for you and do you want to make it more memorable? If yes, then why not have a theme wedding? And if you don't have any ideas, we are here for you! Have a look at some of the popular wedding themes we have listed below!
1. Bollywood Wedding Theme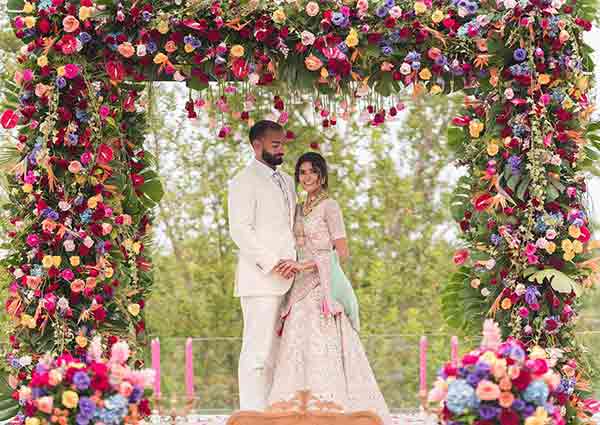 First on our list of Indian wedding theme ideas is a Bollywood one. This is perfect for a couple who is huge cinema buff and can't get enough of Bollywood. The indoor or outdoor wedding location can be decorated in a filmy style which will wow the guests and make your wedding memorable.
Ideas for Bollywood Theme Wedding -Your wedding location can be adorned with posters of your favorite movies, whether action drama or romantic ones. Have life-size cutouts of famous movie stars, and shine up the entire location with bright lights. You can also have lavish Bollywood theme designer cakes to suit the filmy style wedding. Jazz up the wedding by hiring local singers who will sing Bollywood songs. For outfits, the bride and groom can don designer attires. The bride can also have a filmy-style hairdo from the 70s. You can customize the wedding attire to reflect your favorite stars or movies.
2. Magical Fairytale Wedding Theme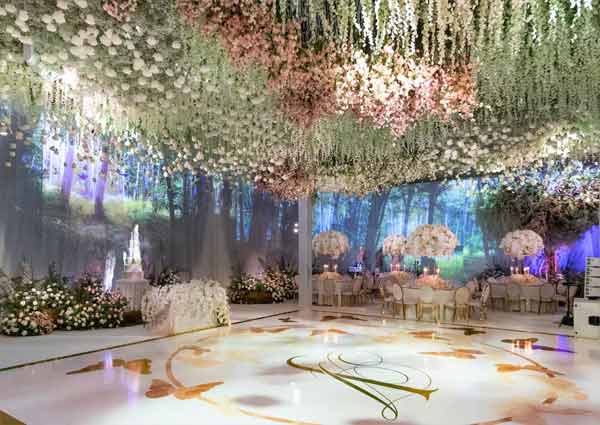 If you are looking for ideas for wedding themes that look magical and out of the world, you can go for a fairytale wedding theme. Every girl since childhood dreams of becoming a princess and having a lavish and unforgettable wedding. Make your dreams come true most romantically and magically by having a fairytale theme wedding.
Ideas for Fairytale Theme Wedding – For your Happily Ever After fairytale wedding, you can decorate indoor or outdoor locations with fairy lights and chandeliers. The bride can enter the wedding location on a horse carriage just like Cinderella did at the ball dance. For her wedding, the bride can wear pastel-colored lehengas with ruffles which will look like ball gowns in the fairytale cartoons. The wedding night can be ended with colorful fireworks.
3. Regal Rajasthani Wedding Theme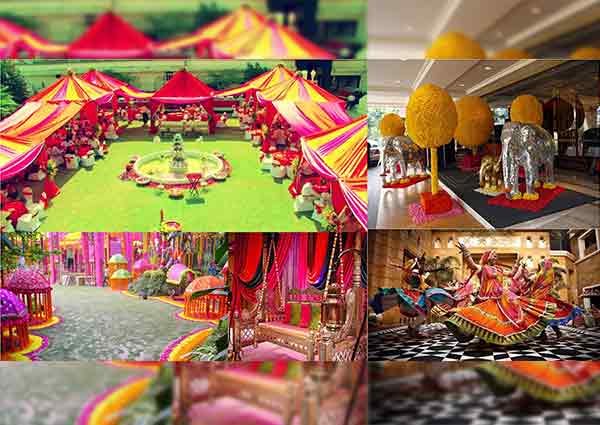 Looking for unique themes for wedding functions? If so, have a lavish and royal wedding in Rajasthani Rajputana style. With this theme wedding, both the couple and the guests will be transported to the Rajputana era, with the traditional Rajasthani cuisine, folk singers, and decor.
Ideas for Rajasthani Theme Wedding – For a Rajputana-style wedding, you can decorate the venue with festive props, rangolis at the entrance, swords, and knives on the walls like a palace. You can also include traditional savory dishes like Laal Maas, Gatthe ki Sabzi and, in dessert, Ghewar. Ghoomer dancers and folk singers will add more charm and feel to the Rajasthani theme at the wedding.
4. Colorful Floral Wedding Theme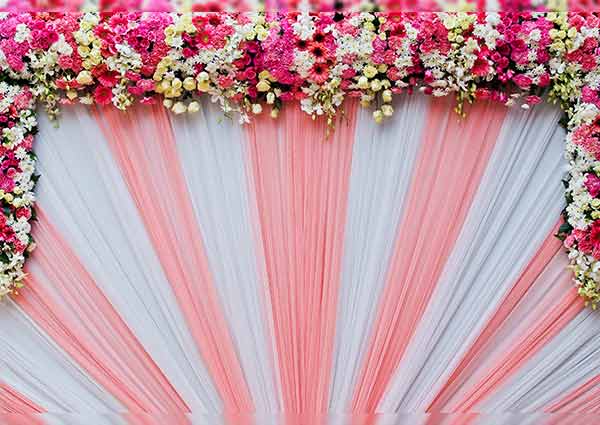 A wedding is an important day in a couple's life that must be colorful and unforgettable. Choose a floral theme to make your wedding truly joyful and filled with colors. The colorful backdrops adorned with flowers will be an ideal background for all the wedding functions.
Ideas for Floral Theme Wedding – For your colorful floral theme wedding, your venue can be decorated with colorful flowers, which will be a treat for the eyes. From the entrance of the venue to the ceilings and dining space, every area can be adorned with beautiful wreaths, garlands of exotic plants, and colorful flowers. The starters, desserts, and other food items can also be adorned to look like flowers to match the wedding theme. Glass vase arrangement of roses, orchids, lilies, and other flowers can be used for decorations.
5. Classic Vintage Style Wedding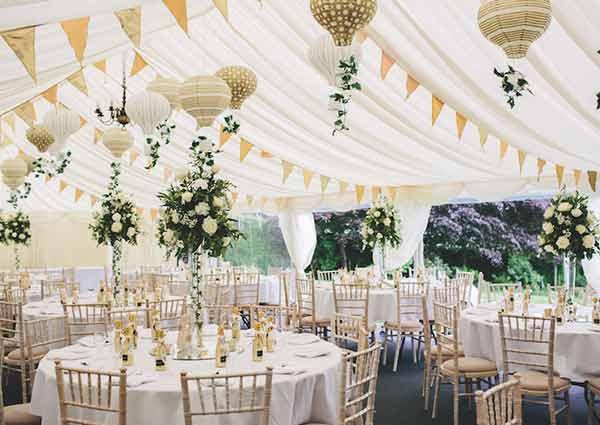 Another wedding theme in India that is becoming popular these days is vintage. Couples who want a timeless and elegant wedding can go for a vintage-style wedding. From vintage Indian themes to the Victorian era, or even Mughal style, they can choose any setting for their wedding.
Ideas for Vintage Theme Wedding – The location can be decorated with pastel colors, laces, and family pictures in vintage-style photo frames for this beautiful wedding. The groom can come to the wedding location in a vintage car. Old songs can also be played at the wedding.
6. Lush Garden Theme Wedding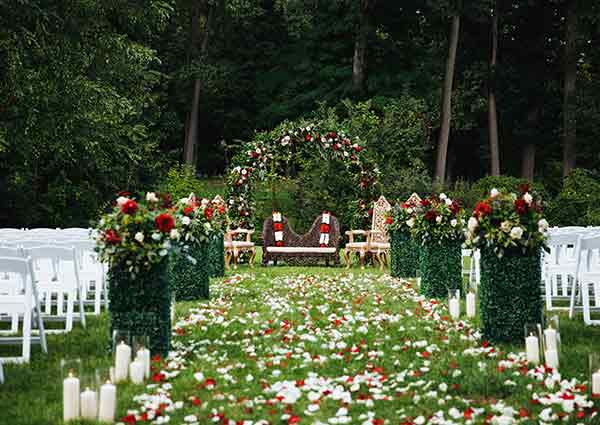 When looking for unique Indian wedding themes, we also have listed garden or forest theme, which is perfect for summer. A garden theme is to go for if you wish to bring greenery and natural beauty to your wedding. This unique theme is what the guests will be talking about.
Ideas for Garden Theme Wedding – The wedding venue can be adorned with flowers, exotic plants, and other greens to convert it into a garden. The trees, creepers, and climbers can all be decorated with fairy lights. The ceiling can also have chandeliers and hanging lanterns. The entire ambiance of the wedding venue will be so fresh looking and pretty.
7. Royal Lucknowi Style Wedding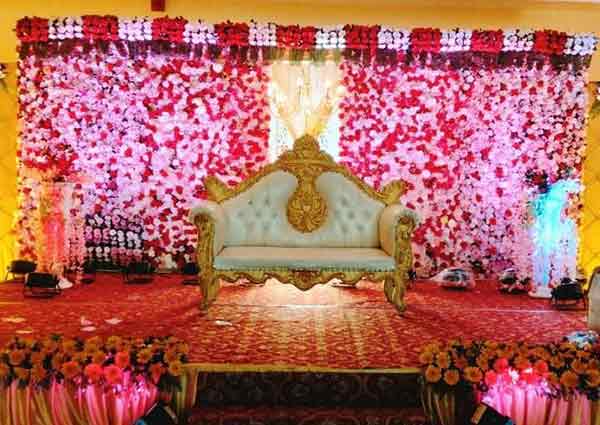 The Nawabs of Lucknow were known for their royalty, love of art, and aesthetics. You can choose this theme if you wish to have a fabulous wedding in Nawabi style. Bride and groom remember to wear attires with chikankari and churidar.
Ideas for Lucknow Theme Wedding – The location of the wedding can be decorated in Nawabi style with chandeliers, framed Urdu poetry, and paintings. For the menu, remember to add delicious kebabs, Awadhi biryani, and other delicious delicacies for which Lucknow is famous. The Nawabi-style wedding is sure to amaze everyone.
8. Beach Wedding Theme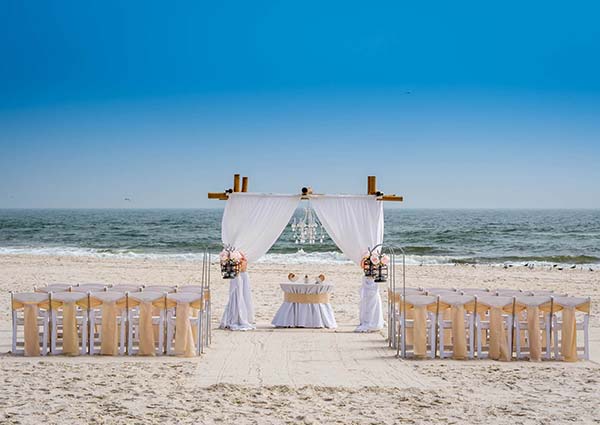 Among our list of Indian wedding theme names, we have also added a beach theme which has become very popular nowadays. Being under the sun and hearing ocean waves sounds so relaxing and wonderful.
Ideas for Beach Theme Wedding– You can book a beach resort where you can organize fun games for your guests at the beach. You can also include traditional Indian cuisine, but add some delicious seafood and dishes that will go with this theme. The overall decoration of the venue should be subtle to go with the beach theme wedding.
There you have it, the top 8 theme ideas for an Indian wedding. Pick the one you like, call your event organizer to set up the wedding venue with the theme of your choice, and have an unforgettable wedding!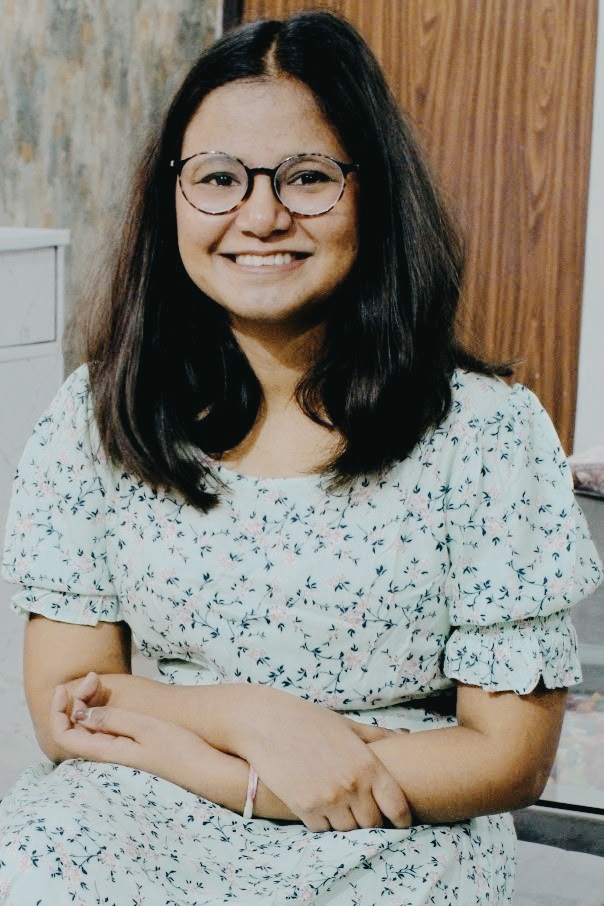 Pratiksha is our in-house content writer who aims to provide quality content to her readers. In her free time, she enjoys reading and writing, and learning about new things.