Home is like heaven, and every person wants to decorate it in the best way. When we say decoration, the first thing which pops up in our mind is flowers. Nothing can be more beautiful, natural, and fragrant than flowers. These are the simplest form of beauty that is naturally attractive. The softness of flowers makes anyone feel delightful instantly. There are many uses for flowers, but the best and most ancient and known use is decoration. Yes, you can make your home look like a magical palace with beautiful flowers. Apart from this, there is also a spiritual belief that is decorating your home with flowers; you are inviting positivity into your home because good spirits are attracted by the flowers, which as a result, give you the benefit of health, wealth, and prosperity. Here are some simple ways to decorate home with flowers. Check it out:
1. Old Bottle Hack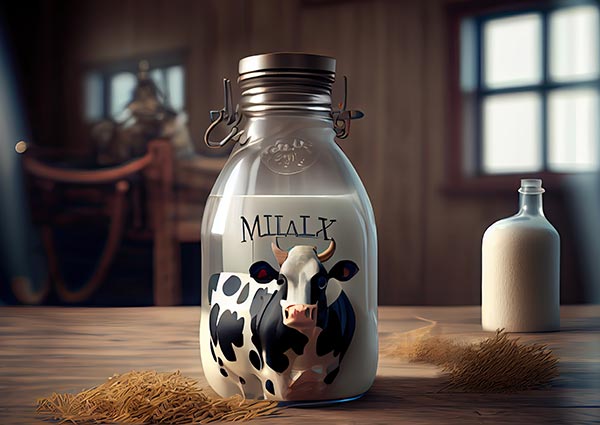 Have you heard about the concept of reuse or recycling? If yes, then make the old bottles in use. It is the perfect way to decorate the flowers in your home. Wash empty bottles of wine with soap and warm water to kill any left bacteria. Now fill it with water and place single stalks of roses, carnations, or any of your favorite flowers. You can place it on the desk, study, or dining tables.
2. Innovative Containers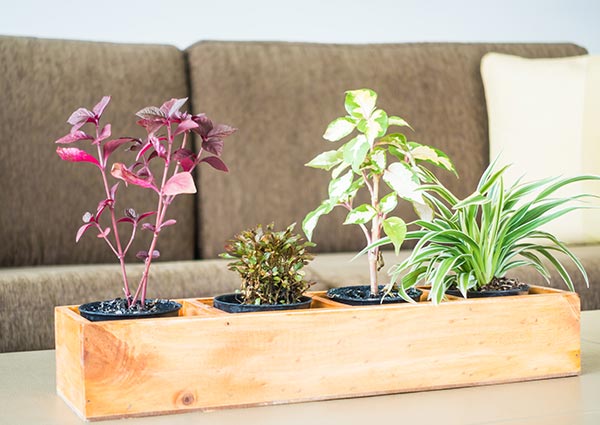 Instead of flower pots, you can use innovative containers for flowers, like tea cups, baskets, candle holders, long DIY boots, etc. You can put flowers in the same color container to make it look more attractive. It will perfectly give a classy look.
3. Pressed Flowers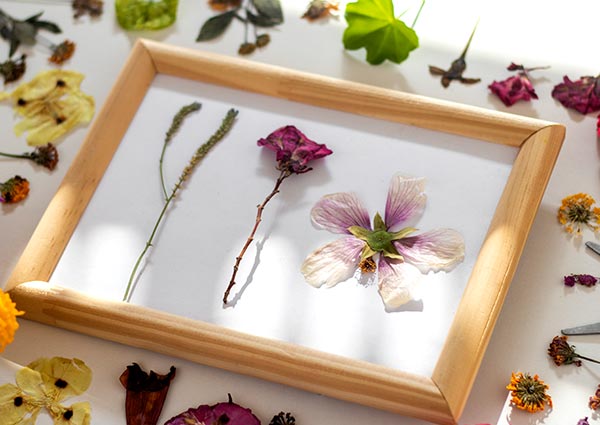 Pressed or dried flowers also look very pretty. You can either collect all the flowers and frame them together or place them on any old table to lift them instantly. Dry flowers will give an aesthetic look. You can also make a wreath out of old and pressed flowers and hang them on the doors and windows.
4. Flowers in the Kitchen and Bathroom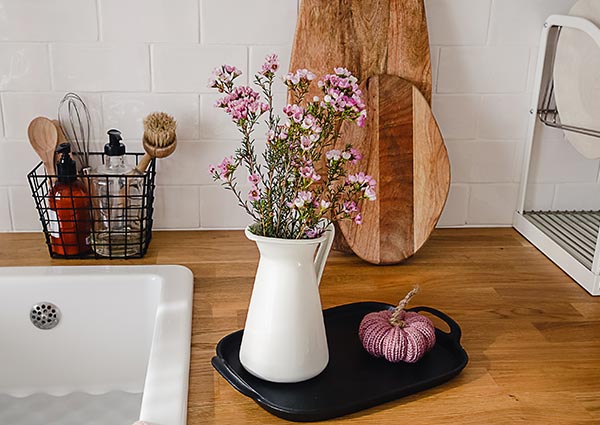 Flowers can dress up any room. You can apply flower decoration schemes to the kitchen or bathrooms, also. It will instantly make these rooms more welcoming while spreading its fragrant smell. Flowers will also give a modern touch to your kitchen and bathroom.
5. Floral Wall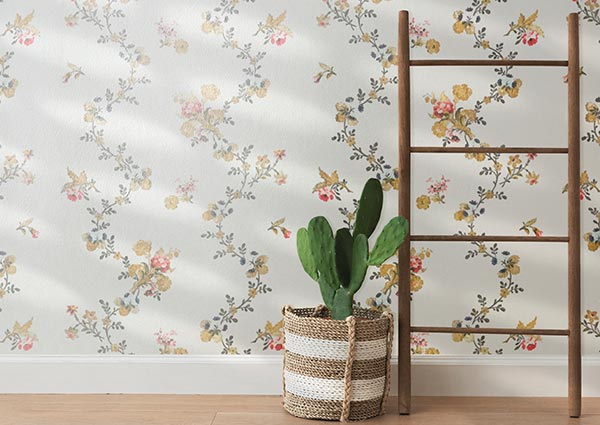 Floral Wall is the best way to decorate dull or dark walls. The pop-up colors will look very attractive on the walls. To accentuate the beauty of your Wall, stick some flowers with hot glue. It will give you a perfect background for adorable pictures, plus make a perfect sight.
6. Birdcage Flowers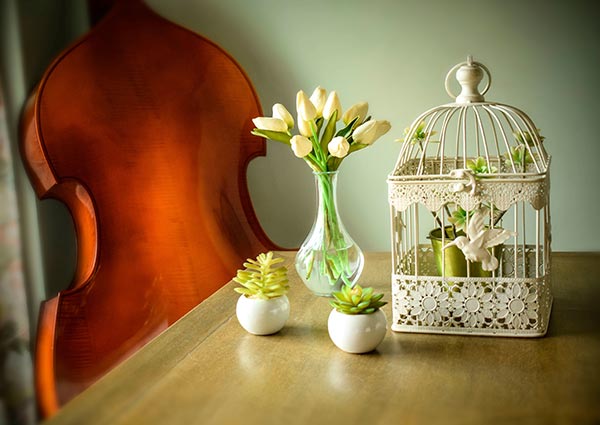 If you have a birdcage, you can use it with beautiful flowers. Place a bouquet on the birdcage and also add some fillers and ribbons. It will look very pretty. You can hang it at the entrance of your home or can also place it in your garden.
7. Floating Flowers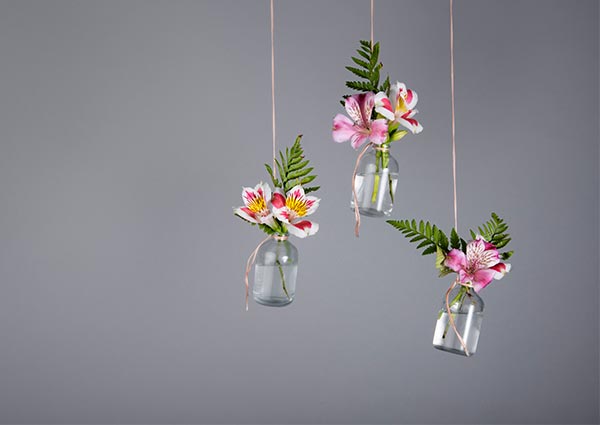 The floating flower is the most common flower decoration idea. Take a bowl and fill it with water. Then add some colorful stones or glitters to the bowl. After that, you are good to go for adding your favorite flowers. Put the same color flowers or different ones; both look quite adorable. You can place this bowl on the table tops.
8. Basket Look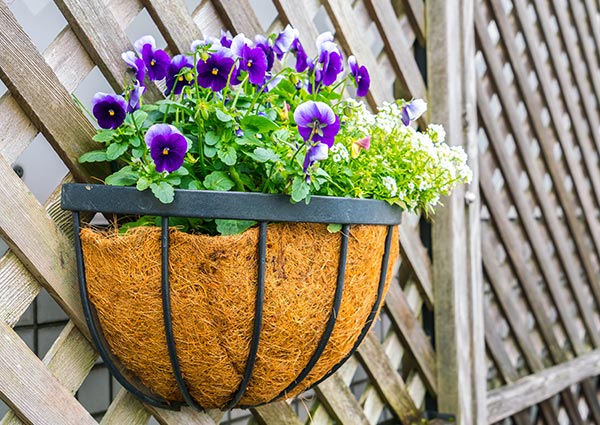 A rustic basket look is the most followed flower decoration idea. Take some baskets and color them with golden color. Put the bright color flowers in it, and done. You can hang it on the doors and windows of your home. It will steal the attention of visitors.
9. Flower Chandelier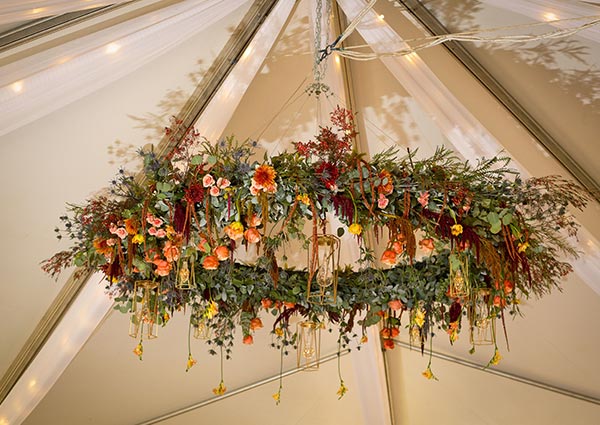 A flower chandelier is another simple decoration idea that will look lovely in home ceremonies or occasions. You can tie it in your hall to feel a royal look. It will also keep the fragrance of your home intact.
10. Flower Strings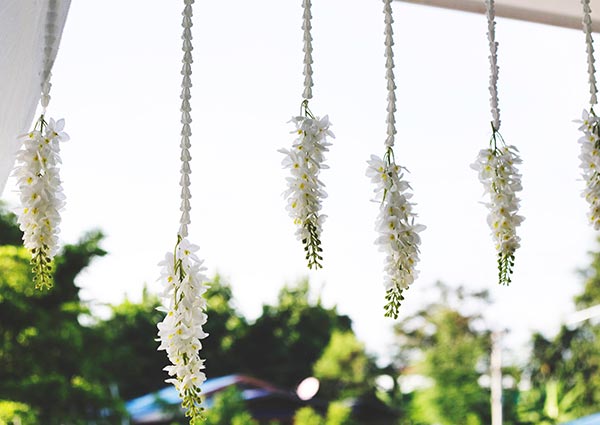 It will seem amazing to look up at pretty flowers hung in the living room or any other space; you will surely get a pretty view. You can easily tie a little knot of bottles of the same or different size using strings and add bright flowers on the top, making it perfect. Using strings is one of the best flower decoration ideas when you are looking for something quick and eye-catching at the same time.
So above are some quick and easy flower decor ideas for your home that we will hope you find helpful. Flowers are the natural beauty that looks beautiful in every state so no matter whether their position is decorative or not. Apart from this, if you are looking for flower baskets online, flower bouquets, and flower arrangements, then at Giftalove, you will find amazing varieties of beautiful flowers at very affordable prices. Giftalove.com is the one-stop destination for different types of gifts for different occasions. So explore the website and find the best one which suits you.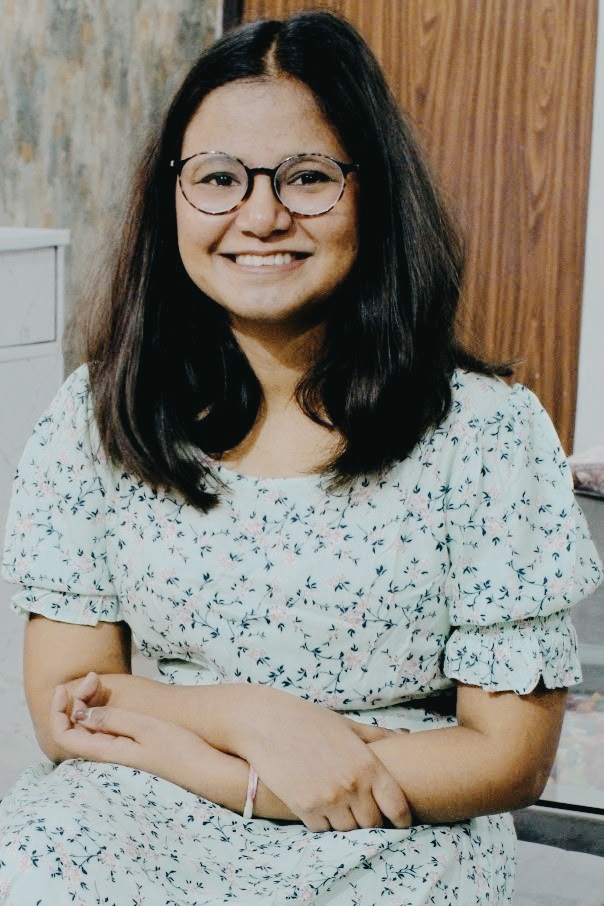 Pratiksha is our in-house content writer who aims to provide quality content to her readers. In her free time, she enjoys reading and writing, and learning about new things.