Our love for Bollywood movies has always been a source of inspiration. We learn to express our love and feelings for our dear ones from them. We can bet you have seen yourself in these scenarios if you are a big movie buff. Bollywood movies exposed us to a magical world of love and romance as we grew up, influencing our conceptions of love and relationships. We've all wished wistfully that our Mr. Right would declare his love to us in front of everyone by coming to our window and wishing us special Propose Day gifts!
It's okay sometimes to show your love in a more cinematic way! Say your favorite dialogues from popular films when you ask her to marry you. We have curated a list of some famous and iconic Propose Day ideas picked from Bollywood's top-rated movies. Your proposal will be more beautiful if you do it in a filmy or desi style. Even though couples are made in heaven, you can create a bit of heaven on earth to make your love story the best on this planet! In the end, apart from Valentine greeting cards, these little filmy elements would prove to be both emotional and funny.
In Bollywood movies, there is nothing better than the proposal styles. You will be moved by them. These iconic Film proposals will help you plan a meaningful wedding worthy of the big screen if you have found the Simran or Raj of your dreams. One of the fascinating things in a person's life is being in a relationship with their favorite person. This Propose Day 2022, make it official by proposing your love of life! Use these Bollywood quotes and proposal lines to woo your partner.
Thinking about proposing on Valentine's Day with Valentine gifts for her? Here are some amazing Bollywood proposals coming your way –
Yeh Jawaani Hai Deewani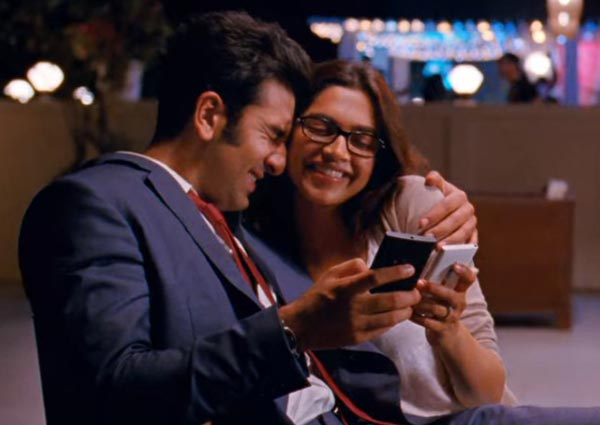 "Waqt Kisi Ke Liye Nahin Rukta, Beet Ta Waqt Hai, Lekin Kharch Hum Hote, Aur Iske Pehle Ki Main Poora Kharch Ho Jaaon, Tere Saath Kuch Waqt Bitana Chanta Hoon"
The on-screen chemistry between Deepika and Ranbir in Yeh Jawani Hai Deewani was striking. The scene was worth crying for. The Bollywood style in which bunny comes back to Naina has stolen every girl's heart, even though she has given up the hope that bunny will ever return. It's the best way to propose in Bollywood!
Jo Jeeta Wohi Sikander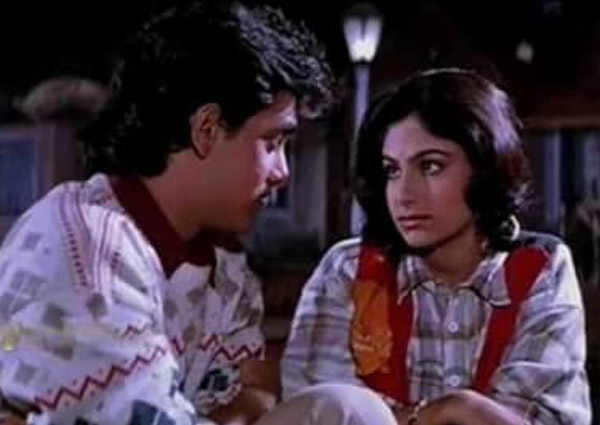 "Chaahe tum kuch na kaho, maine sun liya, Ke saathi pyaar ka mujhe chun liya, Chun liya… Maine Sun liya"
Among the most spectacular proposal lines in the ultimate romance ballad are those in this song. These tips will woo your soon-to-be partner, and you will be united in holy matrimony forever. Even karaoke is a great way to perform this for him if you have a sweet voice.
Kal Ho Na Ho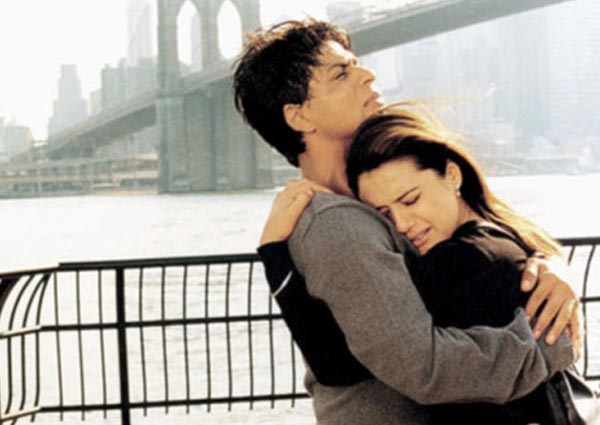 "Pyaar Toh Bahut Log Karte Hain, Lekin Mere Jaisa Prayer Koi Kar Nahin Sakta, Kynki Kisi Ke Paas Tum Jo Nahin Ho"
From the movie Kal Ho Na Ho, one can find the best proposal style that really touches the heart. Without a doubt, Kal Ho Na Ho is one of the most emotional films in Bollywood history. It brought tears to the audience's eyes when Shahrukh Khan proposed to Priety Zinta. The proposal scene was one of the highlights of the movie. Although the movie had ended, every word from the proposal scene rang in the ears of the audience. You can use this idea to propose to your lady love on Valentine's Day. It shows that you care about her deeply. She will be blown away by this proposal style. If you propose to her in this manner, she is sure to say yes.
Jaane tu ya Jaane na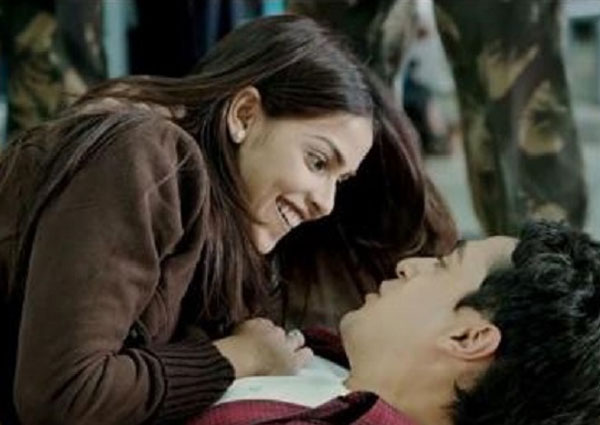 "Kahin to.. kahin to Hogi wo, Duniya jahan tu mere saath hai"
The moment Jai's (Imran Khan) rendition of the classic 'Jaane tu ya Jaane na' revealed to Aditi his feelings, his gesture was met with praise, even though his singing prowess was lacking. Taking the illegal route through the airport might not be a good idea, the police might not be so understanding!
Love Aaj Kal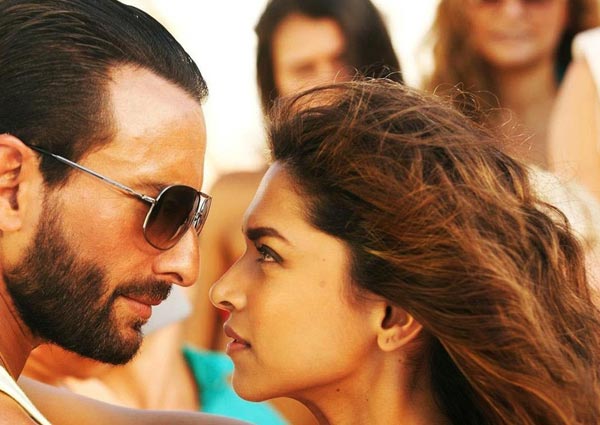 "Maanga Jo Mera Hai, Jaata Kya Tera Hai Maine Kaun Si Tujhse Jannat Maang Li Kaisa Khuda Hai Tu, Bas Naam Ka Hai Tu Rabba Jo Teri Itni Si Bhi Na Chali"
The movie of a lifetime will leave an indelible impression on the mind and soul of everyone who sees it. One hundred times would be enough for you to want to watch it again and again! This emotional scene will leave you with tears in your eyes and a smile on your face! Despite all struggles and tribulations, Jai Vardhan (Saif Ali Khan) proposes to Meera (Deepika Padukone) that love always wins no matter how far you stay or how hard you try.
Humpty Sharma Ki Dulhania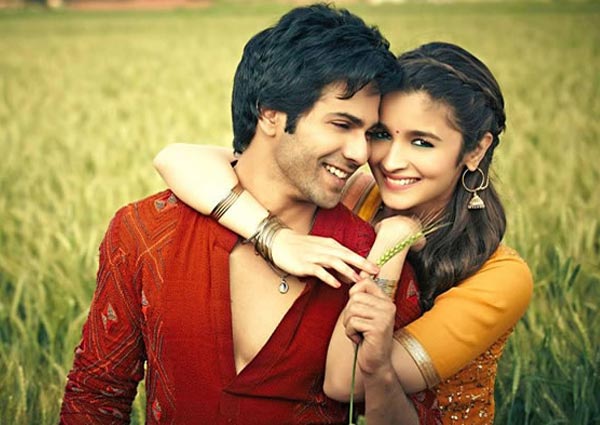 "Hum ek baar jeete hain, ek baar marte hain aur aage ki line main bhool gayi… Ab jaldi aa na Humpty, kabse wait kar rahi hoon main tera."
With the Kuch Kuch Hota Hai theme tune playing in the background, Alia Bhatt's character shouts out Humpty's name and says the above lines as part of Humpty's proposal. Say these proposal lines for girl DDLJ-style, and take your cue from her. The to-be-husband won't be able to stop gushing over you if you're a couple who loves movies.
Rehna Hai Tere Dil Mein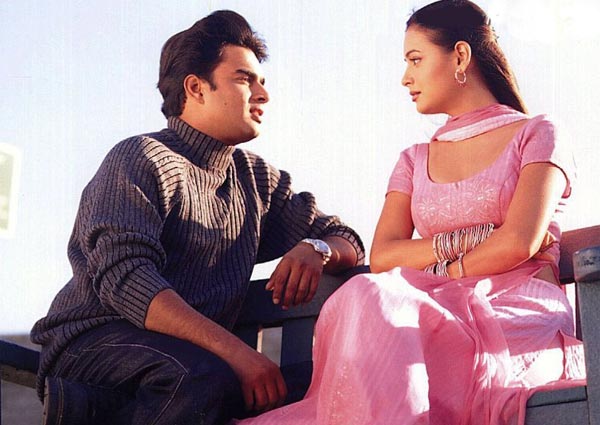 "Ek ladki dekhi, bilkul bijli ki tarah – one flash ek chamak aur… main apna dil kho baitha, mujhe lagtaa hai mujhe us ladki se behad pyaar ho gaya hai, bas ab ek hi tamanna hai"
Dia Mirza, Mahadevan, and Saif Ali Khan star in Rehna Hai Tere Dil Mein, another of the best Bollywood romantic movies. A trio of lovers tells the story of the movie. The moment Mahadevan proposes to Dia Mirza will definitely blow your mind. The proposal is simple, but it says a lot and shows the warmth and sincerity of the relationship.
On Valentine's Day, you can propose to someone in the Rehna Hai Tere Dil Mein style. You can't get more pure than that. Make this Valentine's Day extra special and unforgettable by proposing to someone this way.
New York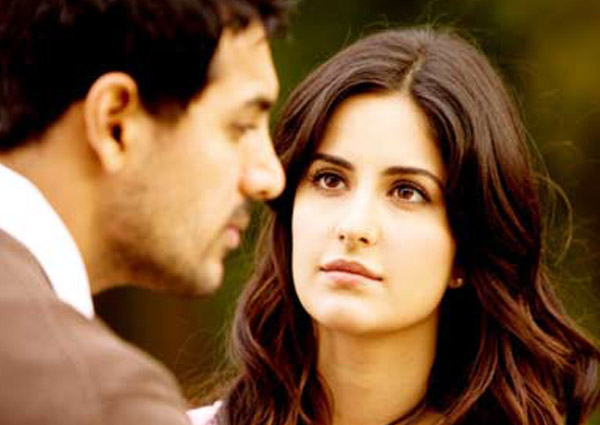 "Main jo sang hoon tere rang hoon, raahon se teri chun lu main khaab, Har lamaha yuun gujare ke gehraata jaaye pyaar"
The best proposal lines for her are those that promise that you will be there for him no matter what and that you will support him through thick and thin. Your earnest gesture would make him feel obliged to accept.
Band Baaja Baraat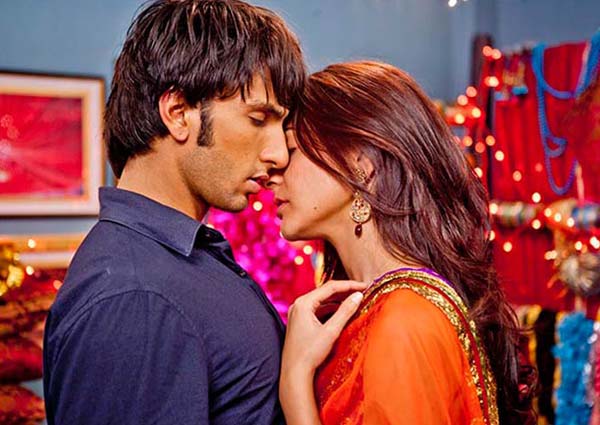 "Main tujhe bahut bahut bahut love karoonga aur tujhse dher sara love loonga … bol degi love?"
We learned from Bittoo's (Ranveer Singh) late but effective realization of his feelings that true love is already present in your life. All you have to do is accept it as well as see it, hopefully before they get engaged to someone else.
Jannat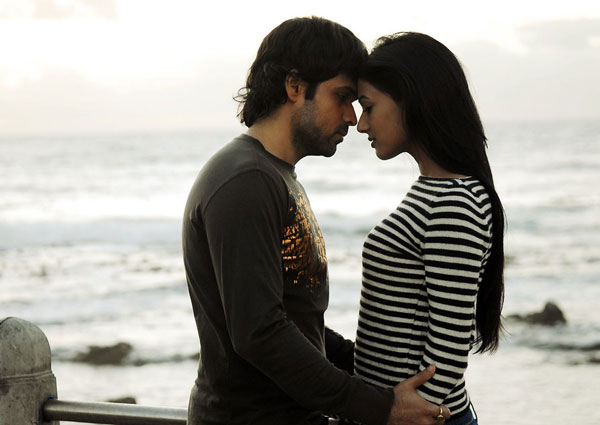 "Zara si dil mein de jagah tu… Zara sa apna le bana, Zara sa khwabon mein saja tu… Zara sa yaadon mein basa"
Wow! What a movie that was! It was Emraan Hashmi's mind-blowing proposal that blew everyone away. Arjun's (Emraan Hashmi) one-handed proposal to Zoya (Sonal Chauhan) will forever be etched in everyone's hearts. Now that's how to win a girl's heart!
Dilwale Dulhania Le Jayenge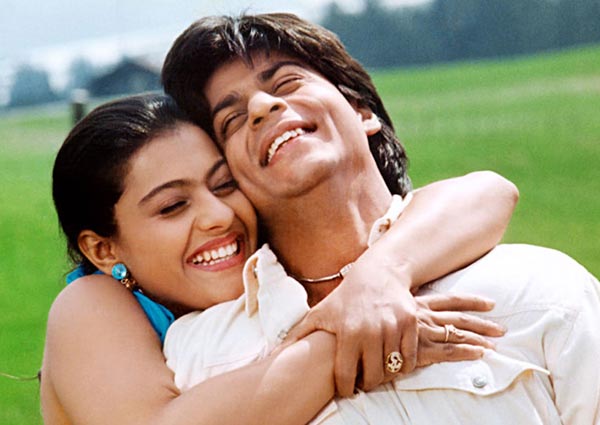 "Tumhari jaisi ladki ke saath, mere jaise ladke ka hona … bahut zaroori hai
Dilwale Dulhaniya le Jayenge reigns supreme when it comes to romantic Bollywood movies. You are sure to be blown away by Shahrukh Khan and Kajol's film. You can't help but be captivated by Shahrukh's proposal to Kajol in between the mustard fields. Make your loved one a surprise proposal on a farm near your home. Your thoughtfulness in proposing to her will remain with her for the rest of her life, and even she will thank you for it.
Desi Boyz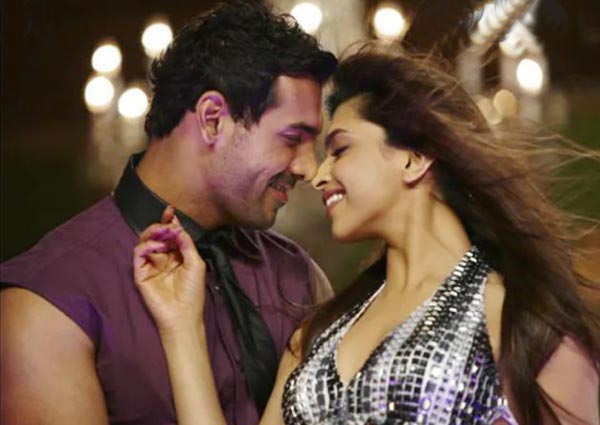 "Mai 5'7″ ki hoon, tum 6′ k lagte ho, we'll look fabulous together."
Be yourself, even if that means being a bit goofy instead of romantic. As long as he falls in love with the real you, proposing him in exactly that way will become one of his most cherished memories (and one he'll never let go of). These are the proposal lines Deepika Padukone's character offers to a girl in Desi Boyz.
Kuch Kuch Hota Hai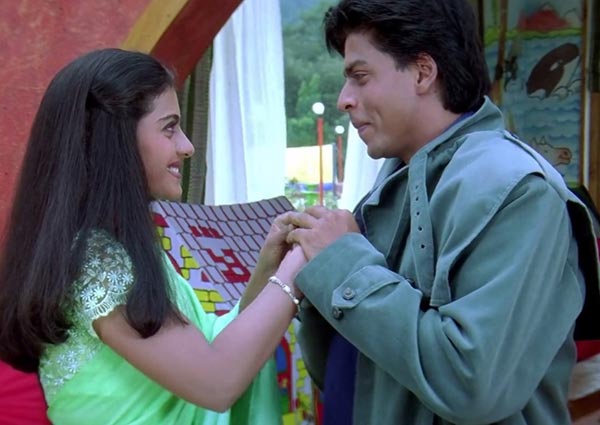 "Hum ek baar jeete hai, ek baar marte hai, shaadi bhi ek baar hoti hai … aur pyar ek baar hi hota hai"
Kuch Kuch Hota Hai is another classic Shahrukh Khan and Kajol film that thrills you during romantic scenes. His passionate presentation causes the audience to skip a heartbeat. The audience does get goosebumps. Let Kuch Kuch Hota Hai be the inspiration for your Valentine's Day proposal!
Sholay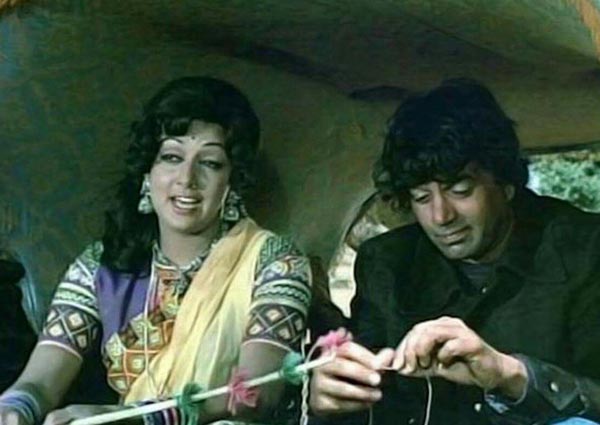 "Koi haseena jab rooth jaati hai to, Aur bhi haseen ho jaati hai"
Everyone has seen this movie, right? Almost everyone has. The scene with Veeru threatening classic his life and attempting suicide to gain Basanti's love, is the funniest one in the entire film. The fans still remember this scene, which was a huge hit. So far, it's the best proposal ever.
Dil Chahta Hai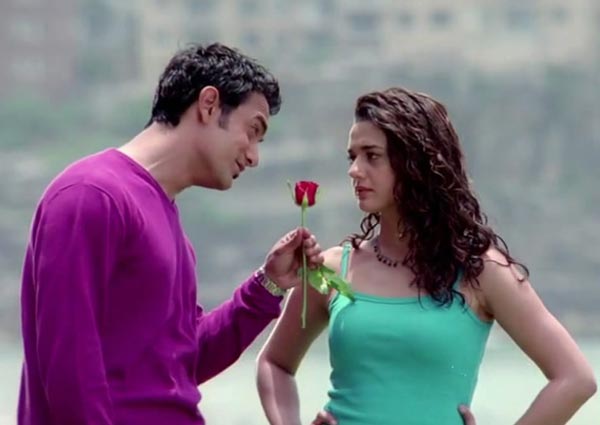 "Mujhe yakeen hai ki main sirf is liye janma hoon … ki tumse pyar kar sakun … tum sirf is liye, ki ek din meri ban jao"
Shalini's (Preity Zinta) unforgettable declaration of love to Akash (Aamir Khan) was as poignant as it was intense. It took you back to the carefree, happy boy he once was when he used those exact words as a prank, unaware of what the future held for him. He didn't know how things would turn out for him!
The Wrap Up
They were some of the most beautiful and iconic proposals ever! The best way to woo your girl or boy is to come up with some typical proposal ideas for men and women. To add some deliciousness to your proposal, order Valentine gifts to USA and celebrate togetherness with GiftaLove.com.
The moment someone you love proposes to you, it is a feeling that cannot be described in words. Here are some Bollywood proposal ideas you can use this Valentine's Day if you wish to propose to someone. Use these ideas and Valentine flowers to blow your lady love's mind off. These are some of the unique and iconic proposals. You should also purchase Valentine's Day gifts and give them to your loved ones. Alternatively, you could propose to her on Valentine's Day and then send her Valentine's Day gifts when she returns home. You can buy Valentine gifts to Mumbai, Delhi, Mumbai, Bangalore, and across India from Giftalove.com and make your Valentine's Week super special.
"Pyar sooch samajh kar nahin kiya jaata … bas ho jaata hai" – Dil Chahta Hai

Priya Gupta is the in-house content writer and developer of Giftalove.com. Her ever-smiling face, big heart, and jolly-good personality make her stand out. Her writing style demonstrates a harmonious union between passion and creativity. She is a multitasking person, delivering flawless work while listening to music, and dancing to the beats of Justin Bieber. All she needs is a cup of coffee to express her views through her words!