On February 14, we can express heartfelt Valentine's Day wishes to all the special people in our lives in countless ways. Consider sending flowers, writing a romantic Valentine's Day card, or preparing a romantic dinner. A song is another excellent way to show your loved ones how much you care. There are a lot of talented musical artists who can sum up our feelings because sometimes we just can't find the right words! In honor of Valentine's Day, we've compiled some of the greatest love songs of all time and Valentine's Day songs that we think will make the perfect romantic soundtrack for this year in this valentine playlist 2022. You dedicating these special songs to your boyfriend or husband on Valentine's Day will surely be the best Valentine gifts for him.
It's the time to show your loved ones how much you care on Valentine's Day. The holidays are a time to feel love from someone, whether it's a crush, significant other, friends, or family members. These songs have something for everyone, including heartfelt ballads and fun dance tracks. Trying to come up with the perfect song for a surprise that you're planning or showing your Valentine how much he/she mean to you can be extremely tough. There are tons of the world's best love songs out there, and we've picked out some of our favorites that are perfect for any occasion from Bollywood and Hollywood both. So, pick some romantic Valentine Day gifts, and the romantic lyrics of these songs will help you call the day.
So, let us get to you to a love ride with our specially curated list of valentine songs collection 2022 –
1. Love Story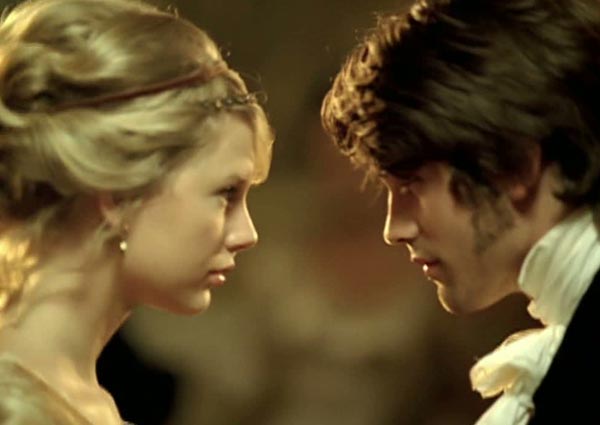 Album: Fearless
Singer: Taylor Swift
Release Date: 2008
"Described as a Romeo-and-Juliet-inspired masterpiece, this Taylor Swift classic embodies what it's like to be young and in love. The story is all about forbidden love, following your heart, and hoping it all turns out well. Valentine's Day celebrates love and the hope that comes with it, and this song matches that."
2. Capital Letters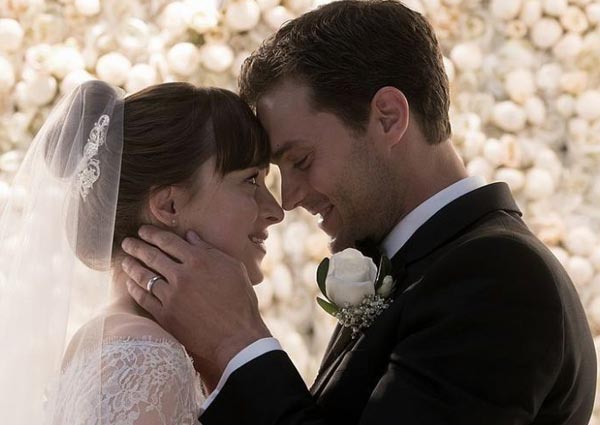 Movie: Fifty Shades Freed
Singer: Hailee Steinfeld, BloodPop
Release Date: 2018
"The song "Capital Letters" is the official music video for the movie "Fifty Shades Freed." Hailee Steinfeld sang the track, which was produced by Bloodpop. The singer announced the single on social media. Many of you might be misled by the young singer's new song and think it will be another cute one, but it isn't. This is a deeply meaningful song. Having fallen in love with the one who is adventurous, Hailee wants to spread a dark message about discovering new sides of life. Considering that it's the soundtrack for the Fifty Shades movie, you know what she means when she says, "give it to you."
3. Tum Mile Dil Khile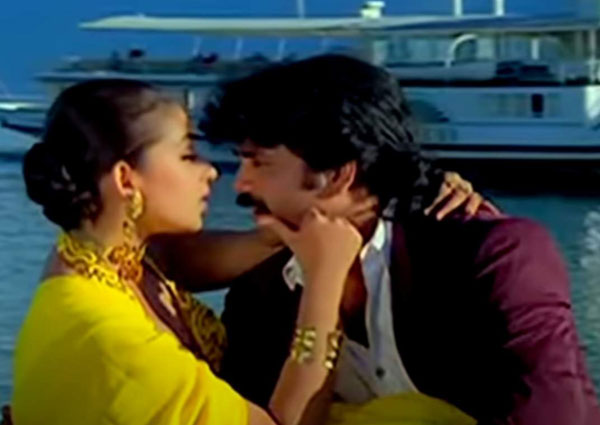 Movie – Criminal
Singer – Kumar Sanu and Alka Yagnik
Release Date: 1995
"The lyrics of the amazing song work well with the composition by MM Kreem. Excellent vocals, especially the female one, which adds a little pop touch to the song. Kumar Sanu definitely had something to offer during those days that he delivered every time he sang. This song truly has all the perfect lyrics that turn out to be one of the best Valentine gifts for girlfriend or wife if you are struggling to confess your love."
4. Pehla Nasha Pehla Khumar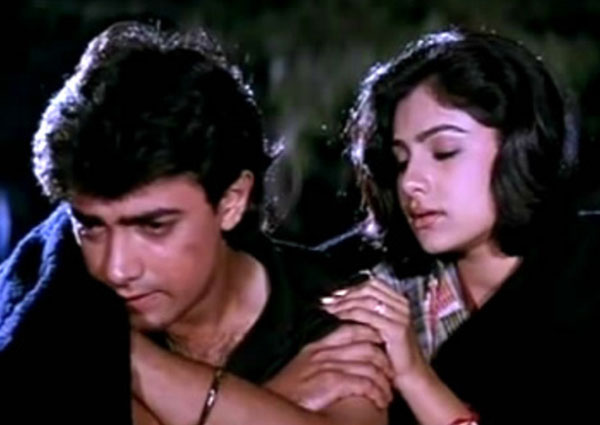 Movie – Jo Jeeta Wohi Sikandar
Singer – Udit Narayan, Sadhana Sargam
Release Date: 1991
"Pehla Nasha wasn't just a song; it was a love anthem. The song was associated with people's first romances, their first crushes, or perhaps their first experience of love. A song like that didn't really smother us; it just brought back memories of all those 'butterflies in the stomach' moments when everything around us seemed so perfect. Love just made us smile out of nowhere whenever it was around."
5. Love Me Like You Do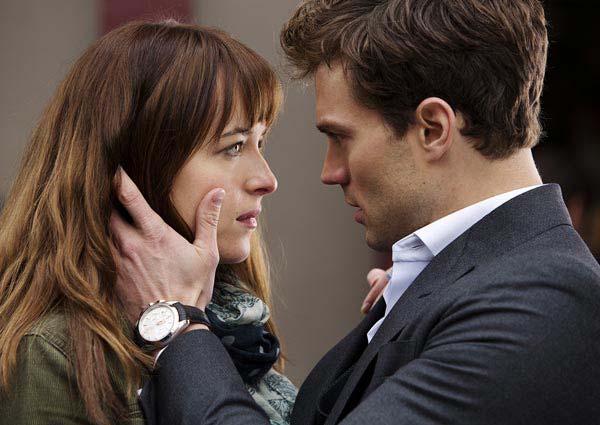 Movie: Fifty Shades of Grey
Singer: Ellie Goulding
Release Date: 2015
"Ellie Goulding has got it right with this mind-blowing song. The lyrics to this beautiful ballot are nothing short of romantic, and if you have a crush this Valentine's day and haven't told them how you feel, play this song, and they will get the message loud and clear."
6. Stupid Cupid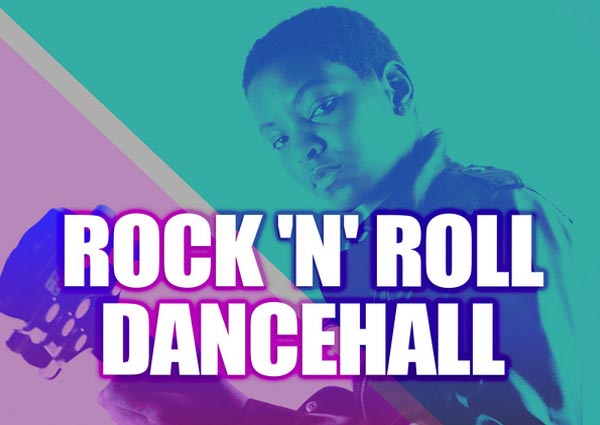 Album: Rock 'n' Roll
Singer: Connie Francis
Release Date: 1959
"Aldon Music, headed by producers Don Kirshner and Al Nevins, produced "Stupid Cupid" as its very first song. Also that year, Connie Francis had just begun her career; her first hit was "Who's Sorry Now," released just a few months earlier."
7. Tum Hi Ho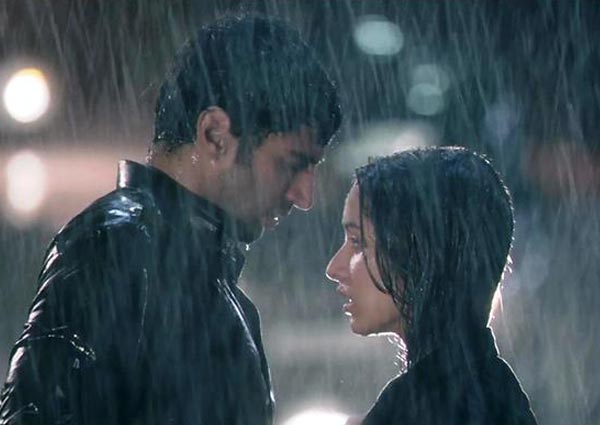 Movie – Aashiqui 2
Singer – Arijit Singh
Release Date: 2013
"Arijit Singh's songs are always a hit these days, and "Aashiqui 2," starring Aditya Roy Kapoor and Shraddha Kapoor, was the biggest hit of 2013. In "Tum Hi Ho," Singh sings music composed by Mithun, which remains popular today. The chorus includes lines such as "You are my life/My peace, and my pain/You alone are my love."
8. Tum Se Hi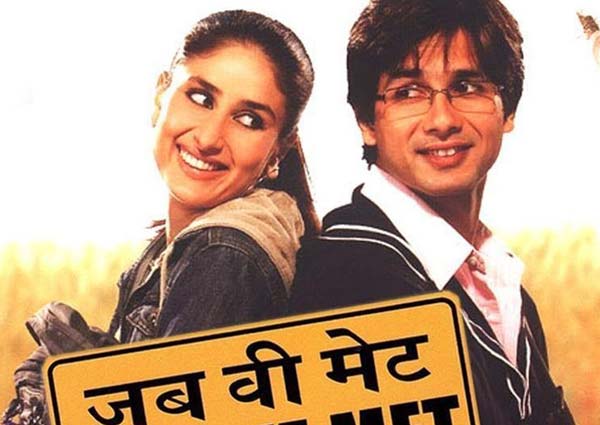 Movie – Jab We Met
Singer – Mohit Chauhan
Release Date: 2007
"Jab We Met is filled with great songs, from "Mauja Hi Mauja" and "Nagada Nagada" to the soulful "Aaoge Jab Tum," and it's hard to believe that Pritam concentrated on this album in the middle of his own wedding celebration. Furthermore, the song "Tum Se Hi" from Pritam's well-composed album has rekindled love for loved ones."
9. You Are the Best Thing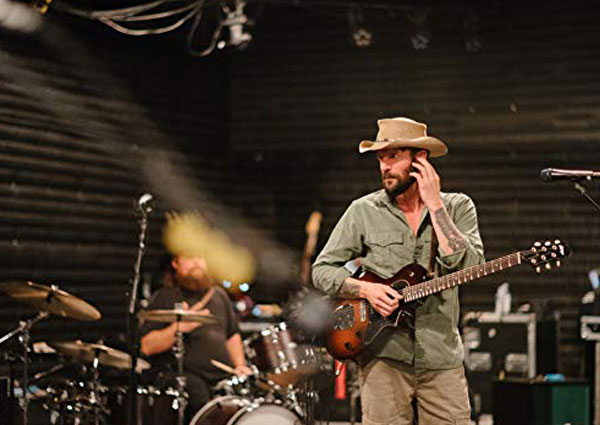 Album: Gossip in the Grain
Singer: Ray LaMontagne
Release Date: 2008
"This song is no exception — people find his music very sweet and feel like it is sung from the heart. Although it is a romantic song, it is not overly saccharine sweet like many modern love songs. Although his melody is sweet, the words are even sweeter. LaMontagne's music is always a pleasure to listen to."
10. Dil Ko Karaar Aaya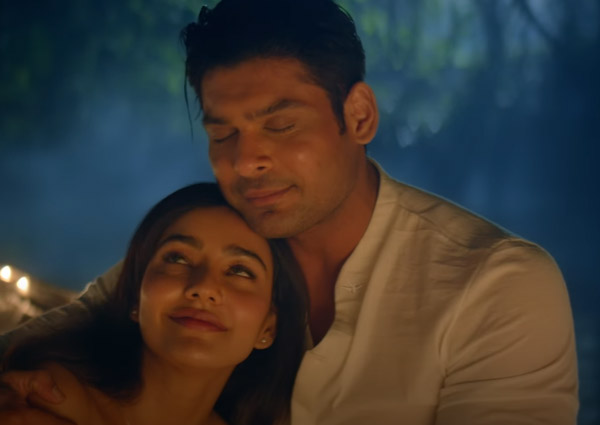 Album: Dil Ko Karaar Aaya
Singer: Neha Kakkar, Rajat Nagpal
Release Date: 2021
"You will want to listen to Dil Ko Karaar Aaya over and over again once you hear it. It's a beautiful song with beautiful lyrics. And Neha Kakkar's voice is to die for! The song DKKA is a complete romantic/love song that will make you feel loved. This song is like taking a breath of fresh air in today's generation, where most songs are either remakes or party/dance numbers. You will definitely hum DKKA every time you hear it. Visually, the video is very soothing. It is worth watching Sidharth Shukla's lover boy avatar. Also, Neha Sharma did a great job!"
11. Mast Magan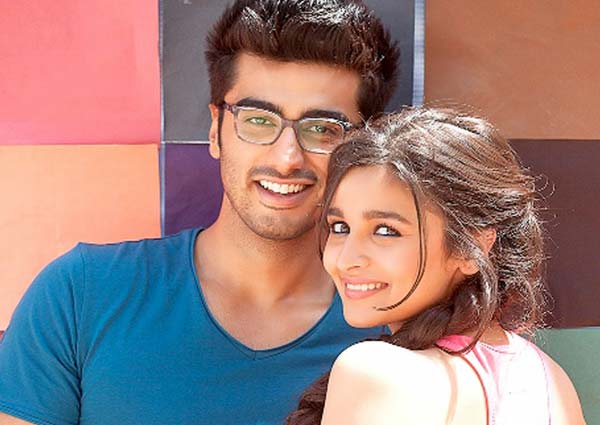 Movie: 2 States
Singer: Arijit Singh
Release Date: 2014
"Mast Magan, a spiritual love song with a wonderful chorus, grows on you. Fans of Ishq Sufiyana noticed an uncanny similarity. Despite K Mohan and Yashita Sharma's heartfelt singing and the country-folk vibe in the arrangement, there is a sense of sameness to this song that taints it."
12. Just the Way You Are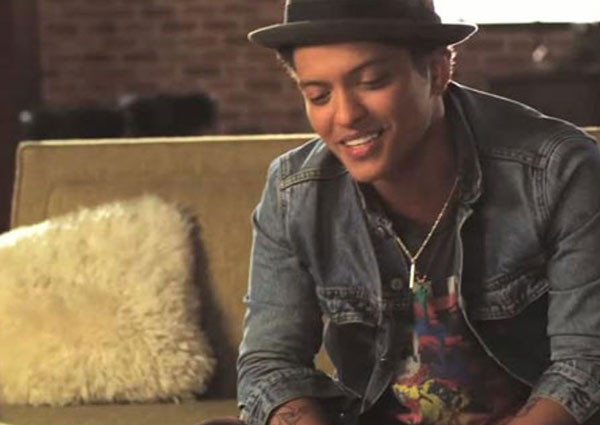 Album: Doo-Wops & Hooligans
Singer: Bruno Mars
Release Date: 2010
"Bruno Mars already melted listeners' hearts with cameos on Travie McCoy's "Billionaire" and Big Boi's "Nothing on You," but his debut album's first single, "Just the Way You Are," takes his dreamy soprano one step further. Mars pens lyrics that aim to make female listeners feel nothing less than absolutely beautiful in their own skin. Mars' feel-good jam is strong enough to position him as a contender in his own right because of its steady, danceable beat and sing-along chorus."
13. Raataan Lambiyan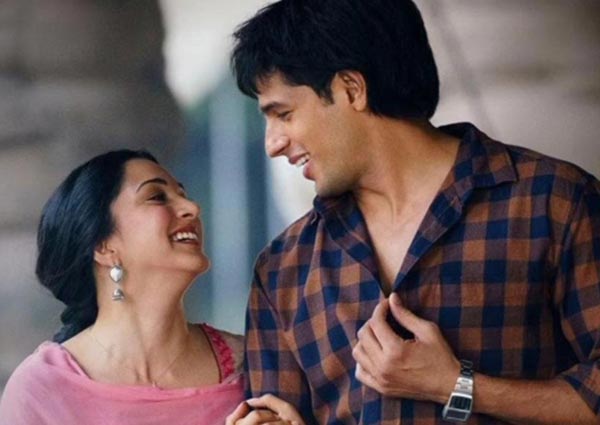 Movie: Shershaah
Singer: Jubin Nautiyal, Asees Kaur, Tanishk Bagchi
Release Date: 2021 "The song was crooned by Jubin Nautiyal-Asees Kaur and superbly composed/written by Tanishk Bagchi. The song is about missing your beloved and finding it difficult to go through each day without seeing him/her. You'll miss your beloved when you hear the hook line, "the long nights are meant to be spent with you." The chorus in Bagchi's composition will bring goosebumps to your face."
14. Baarish Ki Jaaye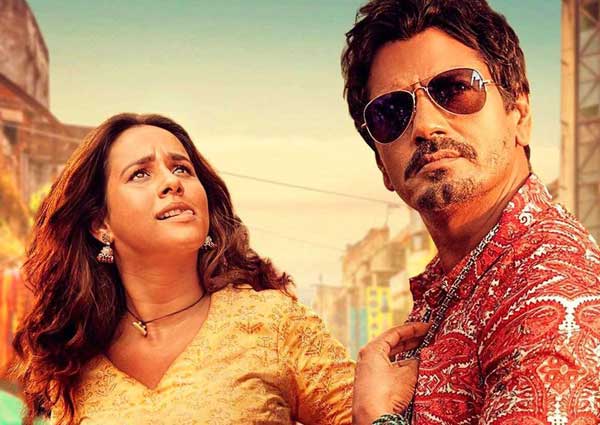 Album: Baarish Ki Jaaye
Singer: B Praak
Release Date: 2021
"What background music, what lyrics, what acting… everyone has truly enjoyed this fabulous song. Haven't you heard this song yet? The magic of B Praak's voice and lyrics of Jaani has made this song surreal. We have seen Sunanda in Punjabi songs, but the acting of Nawazuddin Siddiqui has blown our minds."
15. Beautiful Soul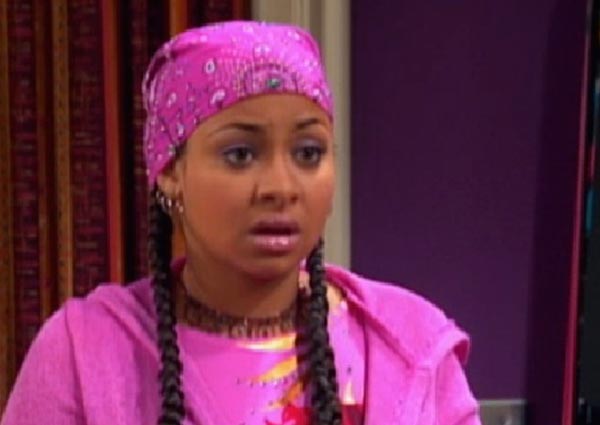 Album: That's So Raven
Singer: Jesse McCartney
Release Date: 2004
"Song has the virtue of good feeling at its core. This song contains love, confessions, and a young musician with a good voice. A simple, honest, convincing, and touching speech reflects the whole universe of a teenager. It's just enough to marvel at the craftsmanship and discover the nuances of that era. This song is just perfect for confessing your heartfelt feelings of love and affection to your beloved."
16. Ve Maahi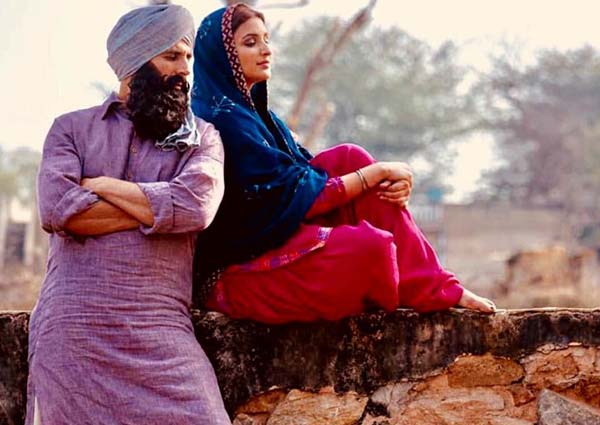 Movie: Kesari
Singer: Arijit Singh, Asees Kaur
Release Date: 2019
"The song "Ve Maahi" is by Arijit Singh and Asees Kaur. Tanishk Bagchi composed and penned this beautiful ballad. Arjit does a great job at what he is known for, but Akshay and Parineeti's innocent chemistry delights everyone."
17. Mere Yaaraa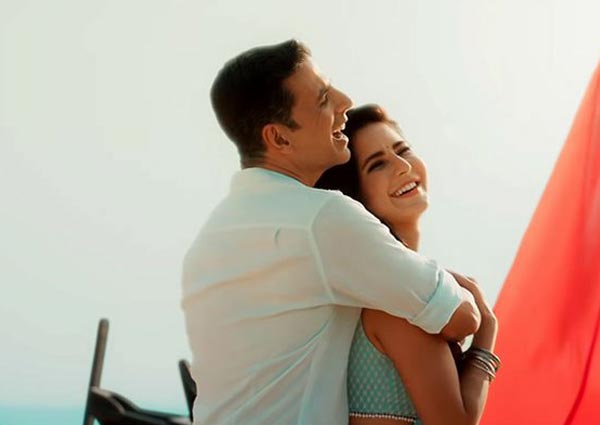 Movie: Sooryavanshi
Singer: Arijit Singh, Neeti Mohan
Release Date: 2021
"This song is beautiful and perfect in every aspect. This is how Bollywood should spend money on Bollywood romantic songs. People praised Akshay and Katrina's chemistry, commenting, "They added glimpses of their 90s movies!" The song is made even more meaningful by the uncanny similarities between the two actors."
18. Never Say Never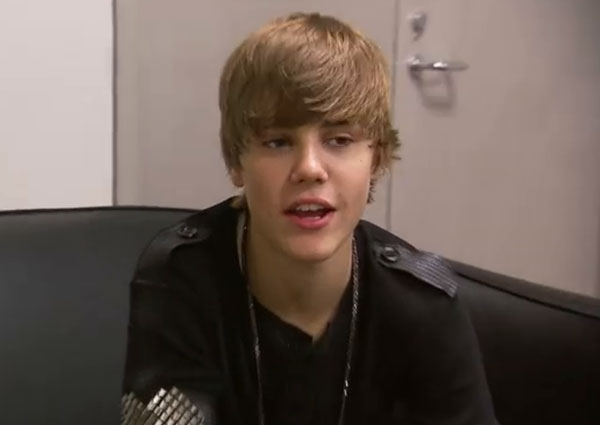 Album: My Worlds: The Collection
Singer: Justin Bieber
Release Date: 2011
"Justin Bieber's song "Never Say Never" has been credited with establishing him as an inspirational, rather than only romantic, artist, so if that is the case, what the title actually depicts is that no one should ever give up on your relationship."
19. Ranjha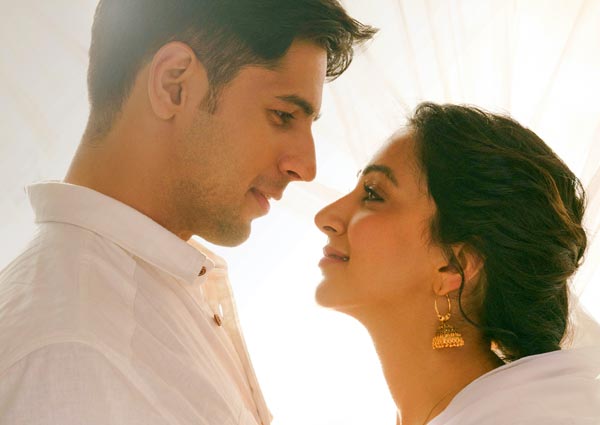 Movie: Shershaah
Singer: B Praak, Jasleen Royal, Anvita Dutt Guptan, Romy
Release Date: 2021
"Songwriter Anvita Dutt paints an evocative picture of forlorn love in this song. As soon as you hear the line, "Chup Maahi Chup Hai Ranjha, Bole Kaise Ve Na Ja (Maahi and Ranjha are both mums, how can you tell them not to go,"), the tears begin to flow. The arrangement and production by Akshay Raheja are excellent. B Praak's commanding tone and Royal's husky voice work seamlessly together."
20. A Thousand Years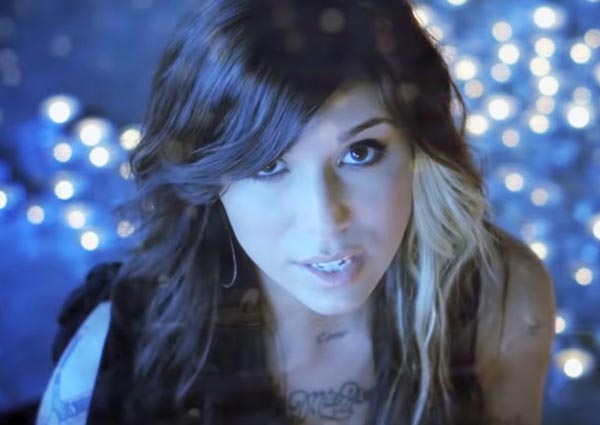 Movie: The Twilight Saga: Breaking Dawn – Part 1
Singer: Christina Perri
Release Date: 2011
"We believe Christina Perri won't mind if we use the song for our own V-Day celebrations, even though it might have been Edward and Bella's song. The most romantic lyrics of this special song are:"I have loved you for a thousand years. I'll love you for a thousand more."
Songs and movies can perfectly depict your feelings of love and romance. But, what else can help you showcase your emotions are the Valentine greeting cards along with best valentines day songs and romantic lyrics. And, to adore your love card with the best Valentine wishes and messages, to Write in a Valentine Card!!
Wind Up
So, all these romantic songs and their touching lyrics are just perfect for confessing your feelings. And, if you also wish to add more romance or charm to your Valentine's Day celebration, you can definitely buy Valentine gifts hamper and combos like greeting cards, plants, flower bouquets, soft toys, and chocolates for your partner to showcase your feelings.
GiftaLove.com is one of the recognized online gift stores offering its customers a nice range of online gifts for Valentines Day along with fast and reliable delivery services with the help of which you can send Valentine gifts to USA, UK, UAE, Singapore, Australia, and across the world with utmost ease.

Priya Gupta is the in-house content writer and developer of Giftalove.com. Her ever-smiling face, big heart, and jolly-good personality make her stand out. Her writing style demonstrates a harmonious union between passion and creativity. She is a multitasking person, delivering flawless work while listening to music, and dancing to the beats of Justin Bieber. All she needs is a cup of coffee to express her views through her words!