With pink hands, green cheeks, red forehead, and a yellow nose, if it weren't for this particular day, the sight of this human might have made the reader doubt his affiliation with this world altogether. That is unless it was Holi. This is one of our favorite festivals. It's not just for the multitude of colors, but the delightful delicacies and sweets for Holi unique to this occasion. Our sling bags filled with bright colors, water guns loaded with mischief, lively spirits, old-new songs, plates piled high with festive foods, and the blossoming spring breeze! This is how we have celebrated the festival of colors all these years, but every year there seems to be a heightened enthusiasm to get soaked in the colored water and eat some of the most mouth-watering delicacies by trying super delicious and easy-to-make Holi recipes 2022.
"Holi" is derived from the word "Holika," which refers to the evil sister of Hiranyakashipu, the demon king. The Holika Dahan is celebrated on the eve of Holi, when a bonfire is lit in honor of Holika Dahan. The festival of colors is celebrated differently in different regions. The celebrations in Mathura may go on for over a week. Women beat men with sticks and sing songs at the Holi festival, known as the 'lath mar Holi.' Several people worship Kamadeva, the love god of Indian mythology, and make offerings to him in South India. Holi is referred to as "the swing festival" in West Bengal, where Krishna and Radha icons are worshiped.
As you prepare yourself to enjoy Holi with gulaal, water guns, endless singing, and dancing- remember to take note of these Holi delicacies to make the festival even more memorable. When we think of Holi celebrations, we think of sweet gujiyas, crispy papads, masala kachoris, and so much more. Indian festivals are centered around eating. The perfect time to get into festive zeal is when there are playful moments and adoring meals.
Indulge yourself during this Holi! No matter if it is a small affair or a lavish gala, we are able to meet your needs through our curated list of Holi sweet recipes we have presented below –
1. Shakarpara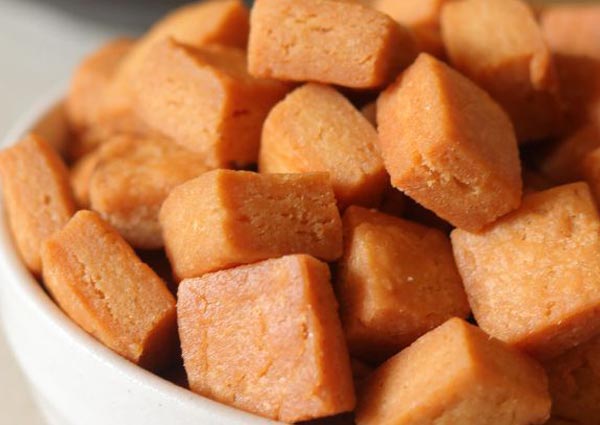 Shakarpara is commonly served as a dessert as well as a snack. They can be served to guests with tea or even as a dessert. They are made from very basic ingredients like wheat flour and sugar. After being deep-fried, they are put in chashni or sugar syrup. Keeping them in airtight containers for more than a month will extend their shelf life. They can also be made with jaggery.
2. Thandai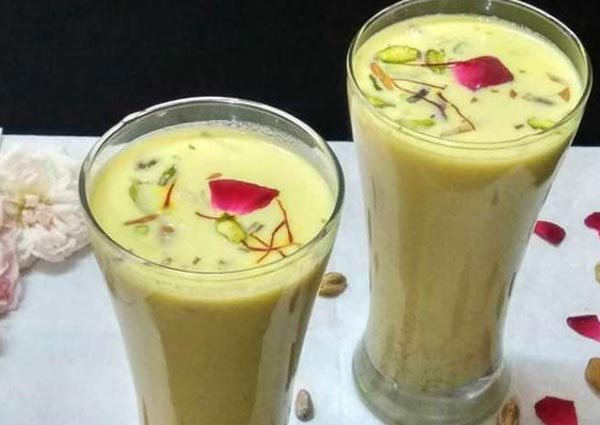 Traditionally made with saffron, almonds, sugar, milk, and different kinds of herbs, thandai is a popular drink in Rajasthan and other northern Indian states during Holi. Additionally, you can serve the thandai with bhaang if requested. So, what are you waiting for? Quickly prepare thandai for Holi to refresh your souls.
3. Rasmalai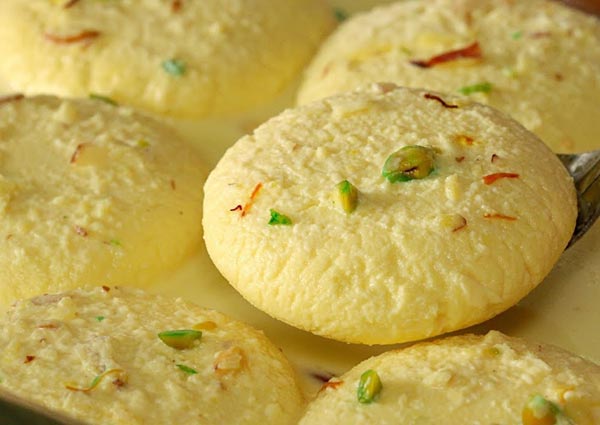 Rasmalai consists of cottage cheese cubes simmered in thick milk syrup. The dish can be served both hot and cold. This dish is not at all complicated to be prepared as ingredients are easily available anywhere and everywhere to help you make perfect Rasmalai. Your Rasmalai will be more flavorful if you add saffron and pistachios.
4. Besan Laddoo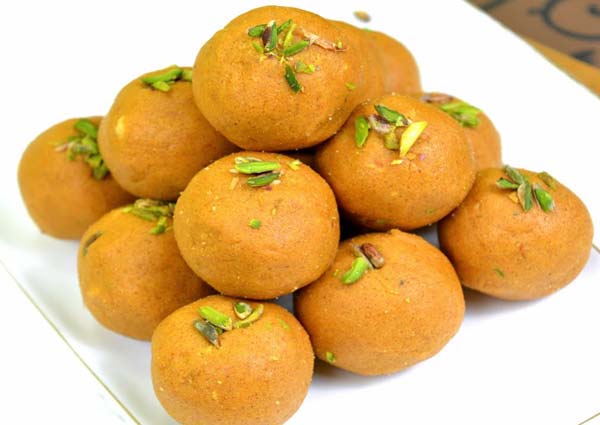 One of the best things about Besan laddoo is that you do not have to worry about the quality of the mawa you are using, which is usually adulterated during festivals. Furthermore, it is easy to store. Give this scrumptious recipe a try if you wish to make your Holi celebration 2022 delightful and an unforgettable affair.
5. Dahi- Vada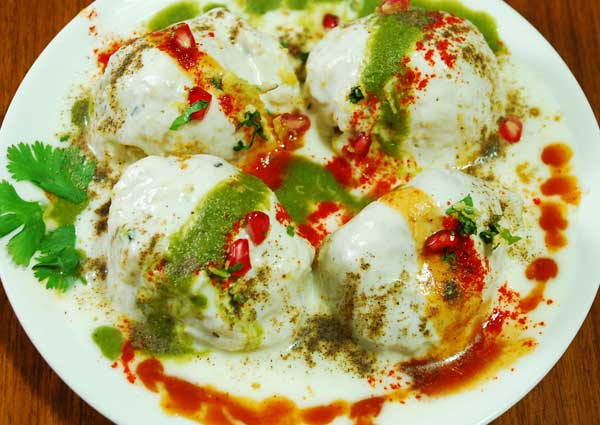 Isn't it nice to have your diners drooling over the food you serve and coming back again and again? Among the Holi foods, Dahi vada is one that makes everyone crave more. Holi season is the perfect time to indulge in this savory snack made from lentils, chickpea flour, or potatoes immersed in yogurt (Dahi). To make it even more mesmerizing, add cilantro, chili powder, black pepper, chaat masala, cumin, green chilies, or boondi.
6. Bhang Gujiya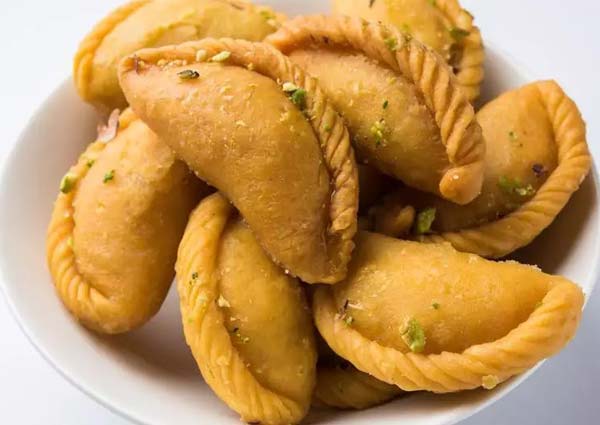 The celebration of Holi would not be complete without Bhang. It is an essential component of the celebration. A little cannabis powder can be added to mawa to make Bhang Gujiya at home. You can also incorporate it into the dough. Your Gujiya will be green when made that way.
7. Lassi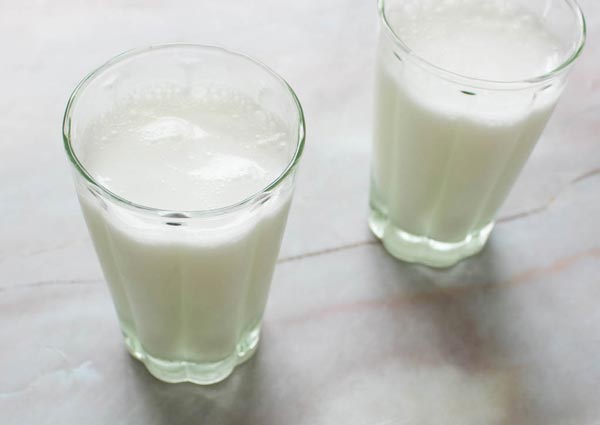 There is a traditional salty version of this holi drink as well as a sweeter version with fruit flavors. Add bhaang to your glass during the Holi festival to make it more interesting.
8. Rice Kheer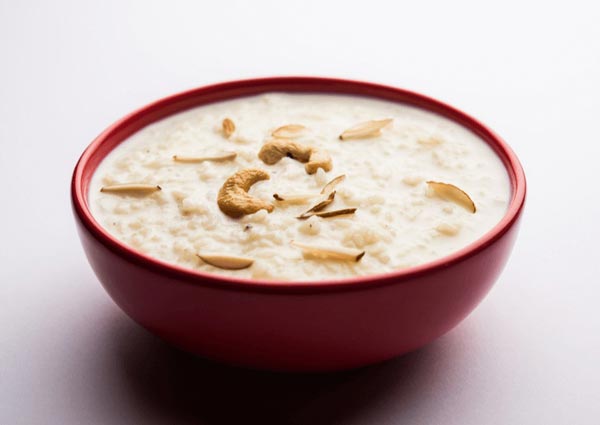 Rice pudding, also known as kheer, is a traditional Indian dessert that takes its place at all festivals and celebrations. Making kheer is considered auspicious, which is why it makes its way onto Holi's platter. This kheer recipe is easy to prepare and tastes scrumptious during the festival of colors.
9. Malpua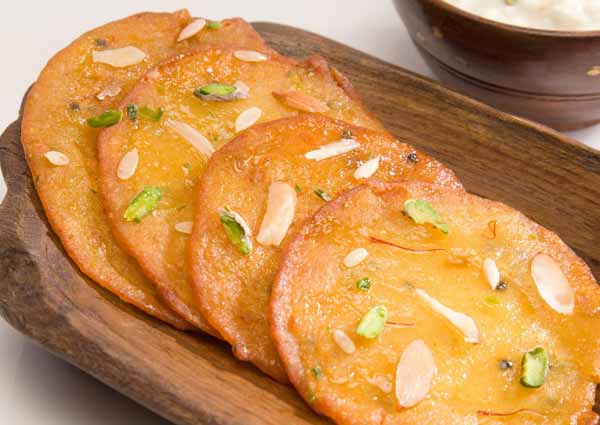 The soft, velvety, syrupy Malpua – who can imagine life without it? This Indian dessert is a cherished delicacy made with paneer, mawa, and flour. You can add Kesar, dry fruits, condensed milk, and fresh cream to make all kinds of variations.
A malpua is a sweet crepe made with batter flavored with cardamom and made by mixing coconut, bananas, flour, and milk together. This sweet is a must-have on your menu for a delightful Holi festival celebration. The delicacy will be enjoyed and appreciated by your family & friends if served during Holi 2022.
10. Phirni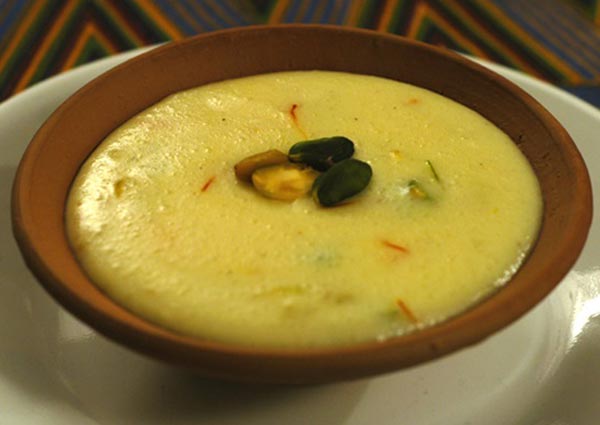 A melt-in-your-mouth dish made from broken rice and milk, phirni is heated until the rice is soft and creamy. It can be seasoned to taste with nuts and cardamom. Additionally, you can add some saffron to give the dish a lovely color. The phirni should be served in earthen bowls decorated with silver foil. This simple phirni recipe will help you make the perfect phirni.
11. Puran Poli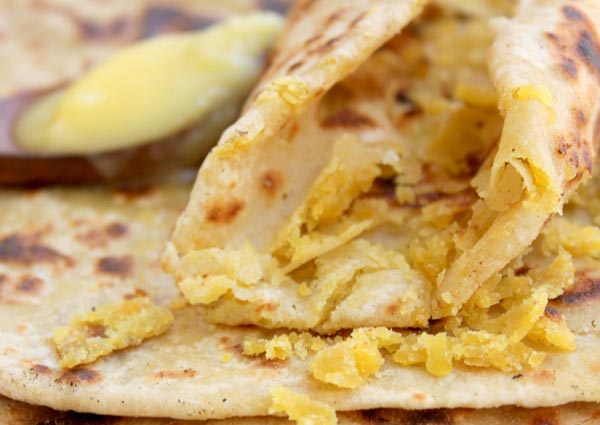 Maharashtrian food recipes like this one are delicious and filling. Although it cannot clearly be called a 'sweet,' we have included it because it uses a lot of jaggeries and is almost as sweet as a dessert. A Puran Poli is made by stuffing whole wheat chapatis with chana daal and jaggery. Try this simple recipe for Puran Poli at this Holi celebration.
12. Gujiya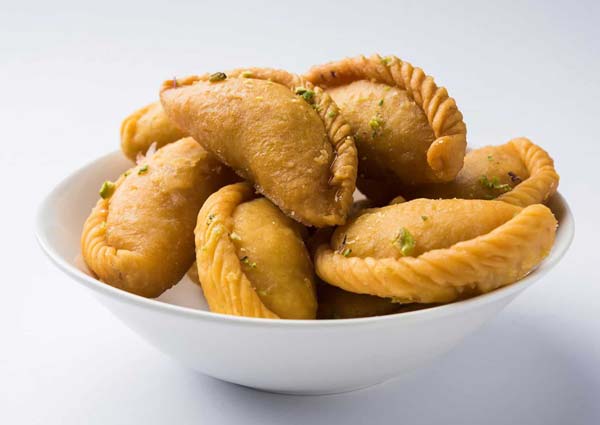 Pastry filled with khoya and sooji, gujiyas are flour pastries. They're sweet and incredibly delicious. Gujiyas can be prepared in advance and stored in airtight containers. You can also bake gujiya rather than frying it if you watch your weight. Do not dunk your Gujiya in sugar syrup if you prefer them less sweet. You will also find that they become crisper this way. Gujia for Holi are what you need for your delightful & colorful celebration.
13. Papri Chaat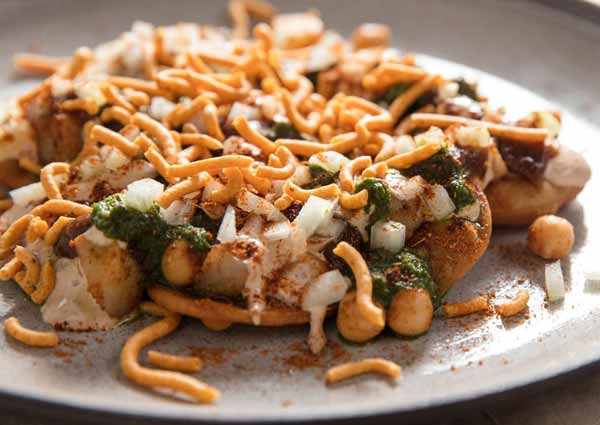 Holi is the time when this delicious fast food is most popular. The popular snack includes crispy dough wafers accompanied by tamarind chutney, boiled potatoes, chickpeas, and yogurt. By including this food item in your holi special menu, you will receive bonus points for your efforts. You can serve it on a colorful platter to wow your guests.
14. Bhaang ki Pakora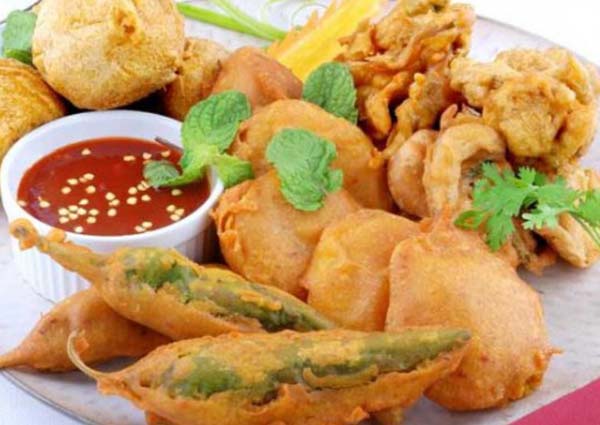 The festival of Holi is celebrated with the preparation of Bhaang, a popular intoxicating drink. According to legend, bhaang was an auspicious drink consumed by Lord Shiva. This high-spirited treat will make your Holi celebration even more fun. Give them an extra kick by serving them with homemade bhaang ki chutney.
15. Coconut Laddoo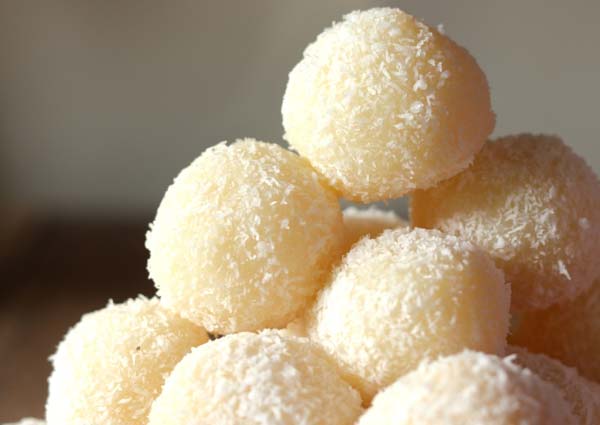 Coconut laddoo can be prepared in various ways with grated coconut. For quick preparation, use condensed milk or mawa, or you can let the coconut cook with the milk until all the milk has been absorbed. The coconut can then be shaped into small balls. Coconut Laddoo is a traditional recipe that is easy to make. You should try it.
16. Apple Kheer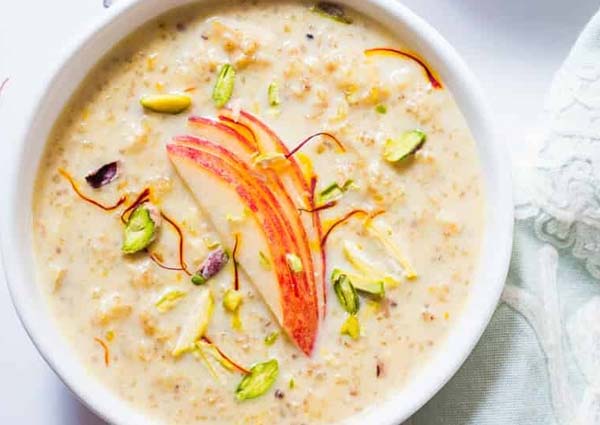 Get a fruity makeover for your favorite Indian dessert! We're going to deviate from the obvious with red grapes, apples, and cinnamon. Apple kheer offers a refreshing alternative to the traditional Indian dessert, thanks to the goodness of apples and aromatic cinnamon. This recipe is healthy and delicious.
17. Pista Badam Burfi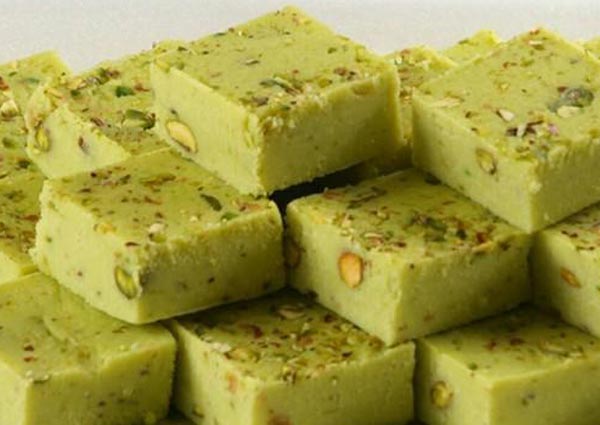 Burfi (fudge) can be made from anything in India – nuts, lentils, chickpeas, etc. It's easy to make and tastes great! Pistachios and almonds are combined to make this burfi. So, if you have your guests coming for the Holi festival, this healthy sweet dish can be an amazing alternative for a healthy & delightful celebration.
18. Ricotta Cheese Ladoo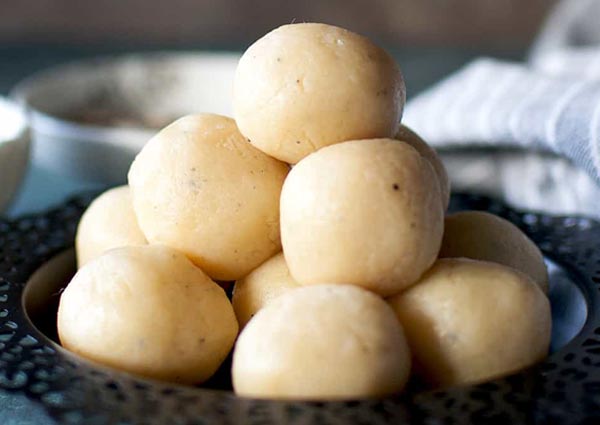 Malai Peda made with ricotta cheese, milk powder, sugar, saffron, and cardamom, is a soft, melt-in-the-mouth Indian sweet. Ricotta cheese malai ladoo can be made with the same mixture to make your celebration more delightful & worth enjoying.
19. Ice Cream Cake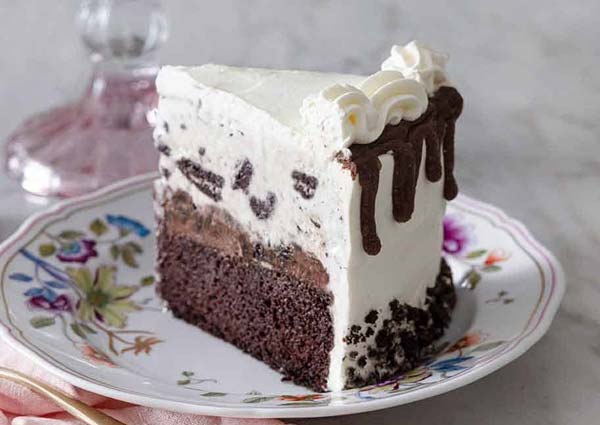 Summer desserts don't get any easier than this Ice Cream Cake. There are layers of strawberry, chocolate, vanilla ice cream, and three layers of fruit cake. Any celebration will be more fun with this no-bake ice cream cake as people prefer to send Holi cakes to their loved ones.
The fruit cake and ice cream were both bought at the store. You can easily customize this recipe at home with the flavors that you prefer. Choose fruit cake from one of your favorite Indian bakeries. There are slivered almonds and candied papaya (known as tutti frutti) on the cake. It's impossible not to love the combination of fruit cake, ice cream, and crunchy almonds. Make a large batch, divide it, and freeze it so you can enjoy it throughout the summer.
20. Gajar ka Halwa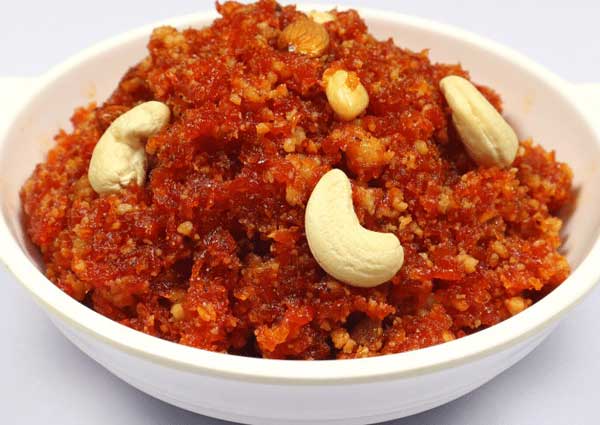 Halwa made with grated carrots, milk, sugar, and nuts can also be called Gajar ka Halwa, an Indian sweet pudding. This dessert is popular during the winter, weddings, and Indian festivals. This recipe uses the Instant Pot, which is a relatively simple approach. The dessert is a traditional winter dessert made with bright red carrots in season during the winter.
Traditionally, carrot halwa is made in a time-consuming manner. Grass-fed carrots and milk are cooked slowly until carrots become soft and tender. After adding the sugar, ghee, nuts, and cardamom, cook the mixture until it reaches halwa consistency. This method of slow cooking gives you a delicious halwa.
The Final Verdict
Holi is a time when a lot of people visit each other, and a lot of food and delicacies are prepared for visiting friends and families. The dishes are prepared ahead of time so that you won't have to spend much time at the last minute. You can prepare tasty fare in minutes when you know Holi recipes for traditional delicacies. We can assure you of this! There is no Holi celebration without sweets. Everyone will make sure that you don't miss out on the traditional 'muh meetha,' which means you will be treated to sweets, which are considered harbingers of joy and good fortune. A list of traditional Holi delicacies prepared in minutes is given above. You can prepare these Holi sweet recipes in advance and refrigerate them.
And, if you wish to send Holi gifts to Delhi, Mumbai, Bangalore, or PAN India to someone living far away, make sure to explore the exclusive range of Holi gifts available at Giftalove.com.

Priya Gupta is the in-house content writer and developer of Giftalove.com. Her ever-smiling face, big heart, and jolly-good personality make her stand out. Her writing style demonstrates a harmonious union between passion and creativity. She is a multitasking person, delivering flawless work while listening to music, and dancing to the beats of Justin Bieber. All she needs is a cup of coffee to express her views through her words!