It's time to live it up as Raksha Bandhan is here! The celebration signifying brother-sister love is just a few days away! Won't you like to make the day extra special for your brother(s) settled at a far off location? Send rakhi worldwide on this Rakhi celebration to tell your brother no matter in any part of the world, that you care and your love for him knows no boundaries.
An Alluring Collection of Rakhi Especially for your Brother
The market has been decked up for sisters to choose from a massive collection of rakhis. Auspicious threads that differ in price, patterns, designs as well as materials are flooded in the market and in shops keeping in mind the different needs of the consumers. Here we bring you a filtered selection of threads available both in offline and online stores.
Diamond Rakhi: Diamond rakhis are getting popular these days due to their lush shine. You can send diamond rakhi to USA, UK or Canada wherever your brother is as a token of gift. Such rakhis are cut innumerous shapes as well as sizes & are put together so as to form a dazzling piece of thread. Besides real diamonds, there are those with artificial or American diamonds beautifully studded on them.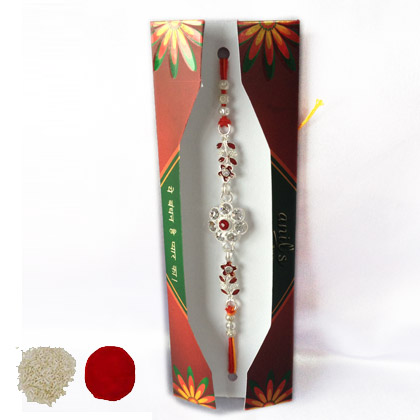 Zardosi or Zari Rakhi: During Mughal era, the work of zari flourished. Coloring threads or wires beautifully studded on a silken base give a dazzling look really hard to resist. Earlier gold wires were used to make zari rakhi, but now a number of threads are being used for the same purposes. The use of trinkets, decorative and many more materials with zari adds to the appearance of the rakhi. If your brother appreciates traditional styles, send a zari rakhi to Canada where he resides.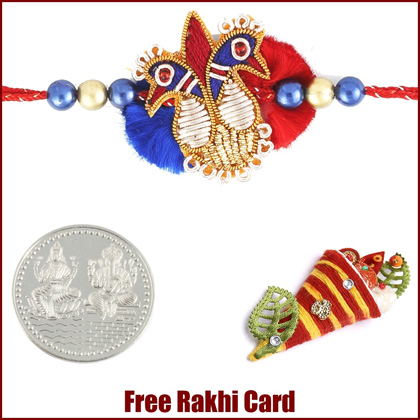 Pearl Rakhi: Peal and its medicinal values couldn't be avoided. The precious stone exemplifies beauty, peace, and art. A rakhi made of pearls is graceful and offers the wearer peace. If you want to accessorize your brother's wrist with this beautiful thread send this rakhi to USA right at his doorway.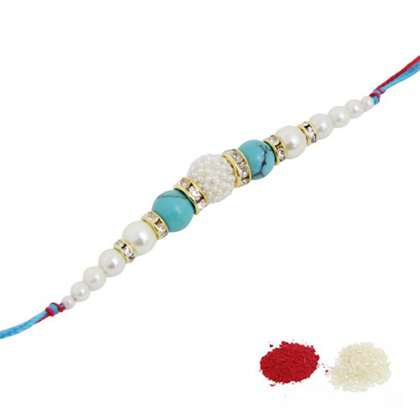 These three rakhis have rocked the market at present scenario. Sisters too are seen buying these rakhis online for their loving brothers. If you haven't bought any of such rakhi, it's time to do so. Choose from any of above said rakhis and send it online to your brother's doorway as a little surprise. I hope he won't mind receiving a little surprise from your side!
Sakshi Ecavade is our in-house content developer having a good understanding about the gifting industry. She creates quality content surrounding flowers, chocolates, plants, cakes, and other products which makes excellent gifts for the people. Accurate and authentic information is what she tries to deliver through her blogs.