It will be the most delightful day for the lovers as it will be Chocolate Day next on the list of Valentine week celebration. Some will see this as a perfect day for melting heart of beloved and some will see it as a perfect time for enjoying a relishing time together. But, what will make this day eternal in memories are some wonderful Chocolate Day gift Combo Ideas that are never to fail in making the day special.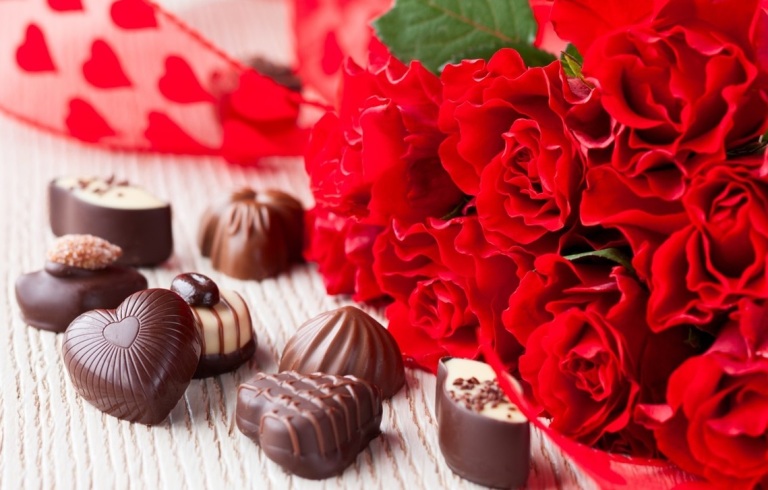 If simply giving chocolates to a sweetheart on Chocolate Day seems to be a boring idea to you then you definitely need to show up your creativity. It can be a unique way of gifting chocolates that you can prefer. However, if you are with no creative idea of gifting chocolates to sweetheart then coupling it with a little gift can do wonders.
Just don't give a simple box of chocolates to beloved. It won't be impressive at all. Club it with a little gift of joy that can simply bring more happiness for beloved. To help you with some options, here we suggest you to look up for some wonderful Chocolate Day gift combos like:
Chocolates with Cute Teddy:
For those who wish to make Chocolate day, a romantic as well as delightful one, this is the gift combo to make choice for. A basket of chocolates with little teddy is the perfect gift to make choice for. No wonder chocolates with cute little teddy will make the moment memorable with adorable memories for lifetime.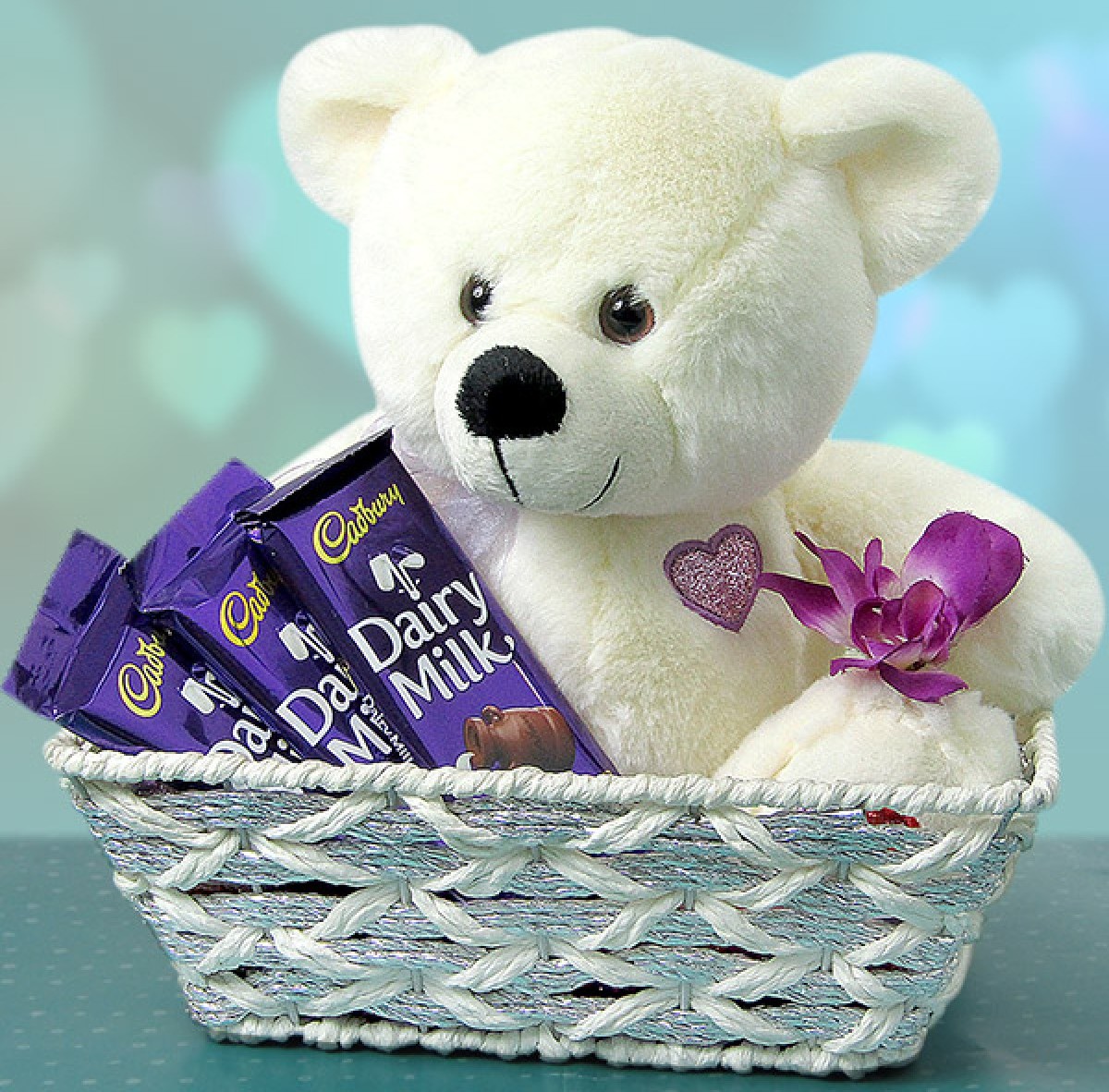 Chocolates with Beautiful Roses:
The most wonderful chocolate day gift combo is none other than this. A Chocolate gift pack with some lovely red roses on Chocolate day are sure to seal the day with many romantic memories for both. In fact, you can never fail in winning receiver's heart with romantic gift combo.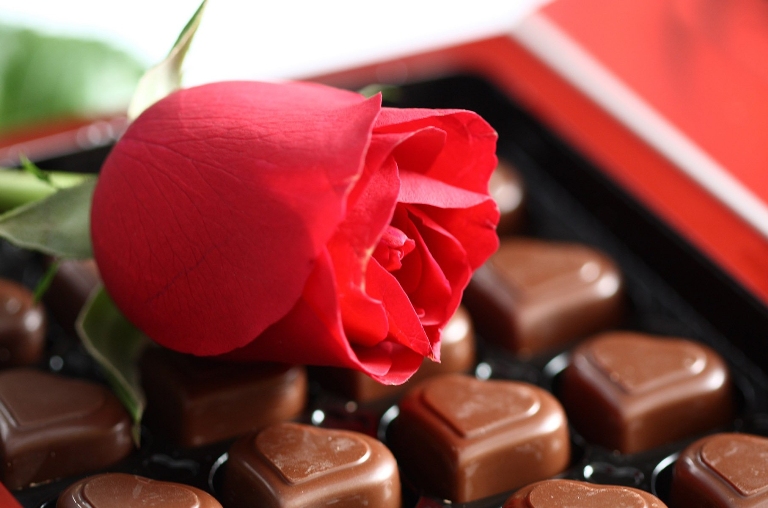 Chocolates with Expressive Greeting Card:
If you have a hidden meaning behind the celebration of Chocolate day with your sweetheart or simply wish you convey a sweet message of love just as sweet chocolates are then you need to opt for this Chocolate Day gift combo. Just make sure to choose a heart-winning greeting card with a delightful chocolate gift box.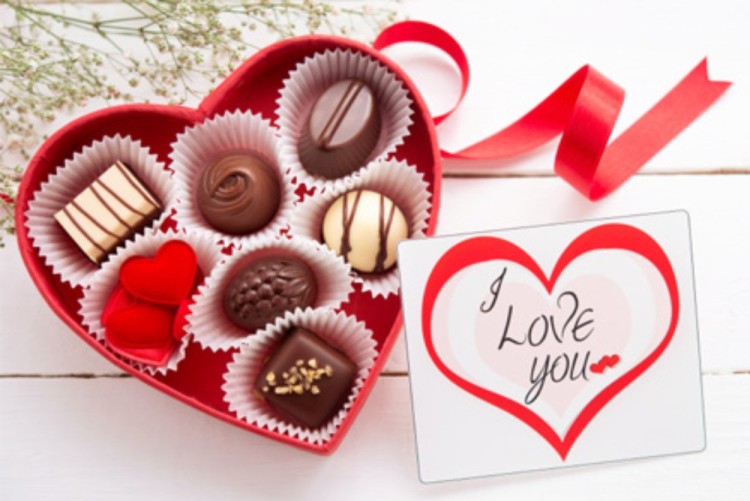 Chocolates with Coffee Mug:
A thoughtful and useful Chocolate Day gift can be a coffee mug with delicious chocolates. You can try filling up a coffee mug with delicious chocolate balls or any other chocolate bars you prefer. It would be great to sip an aromatic coffee and relish some chocolates with beloved on this Chocolate Day.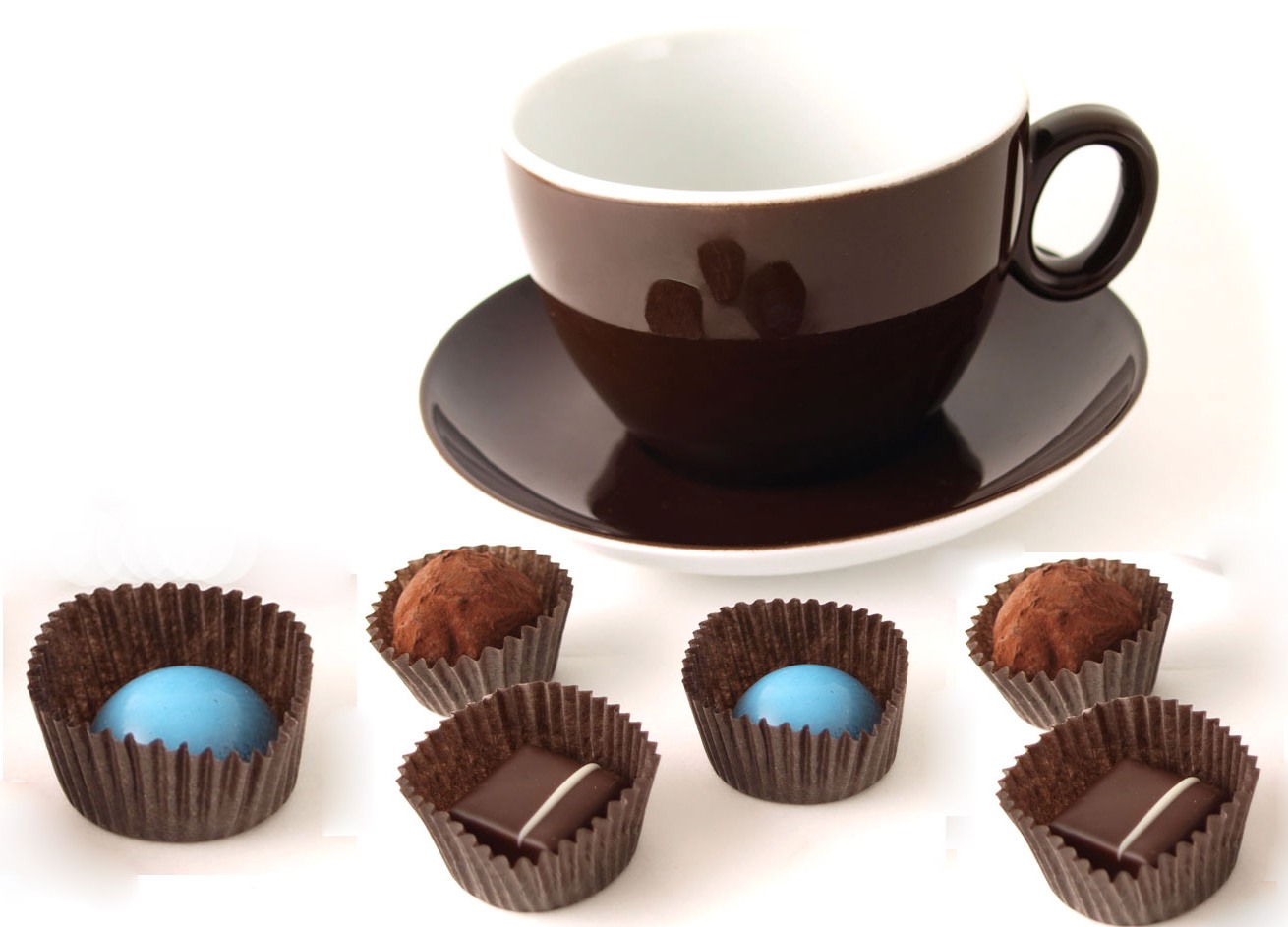 Ideas can be many. All it needs a generous heart of yours and some thoughtfulness to make this Chocolate Day, a memorable one for sweetheart. You can also make use of this last-minute rush to order chocolate day gifts at https://www.giftalove.com/valentines-day with express gifts delivery service. So, hurry!!
Sakshi Ecavade is our in-house content developer having a good understanding about the gifting industry. She creates quality content surrounding flowers, chocolates, plants, cakes, and other products which makes excellent gifts for the people. Accurate and authentic information is what she tries to deliver through her blogs.