Gifts are most promising gesture to convey the sincere feelings of regard and consideration towards your loved ones. One can plainly communicate his feelings of consideration and passion towards his dearest ones through the most thoughtful gifts. If you are living abroad, you must have gone through much perplexity while deciding on the most thoughtful present for your dearest loved ones in India. E-commerce has resolved this issue to much extent by bringing in the option to send personalized gifts to India.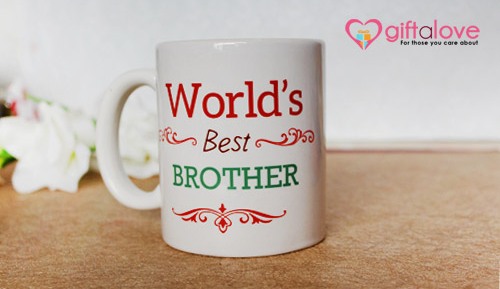 Gifting someone in the most solicitous manner has been always a matter of perplexity for average customers. The online gifting portals have incredibly eased this task by introducing the range of personalized gift-items that are truly bespoke to one's tastes and preferences. Today, the market for the online gifts is packed with numerous options on personalized gifts for your dear ones. With these striking presents, you can easily win over the heart of your loved one in the most enchanting way.
Whether it is someone's birthday, wedding anniversary, housewarming or the friendship week, which is approaching very soon, you must send personalized gifts to India from the desirable options that have been illustrated below:
• Personalized Mugs with a message of cordiality:
You have come across innumerable people in your life, out of which there are few which have possessed a special place in your heart. Besides, you might have many friends from your school, college, neighborhood or your office colleagues whom you haven't met for long. For such life-long buddies who will always be on your mind, this is the most resounding present.Gifting Personalized Mugs that carry a promising message devoted to your jocund bond is sure to cheer up your loved ones with excitement.
• Personalized Zodiac Mugs that Describe your Friend's Persona:
If you and your friend are among those who strong believe in the Zodiac signs and characteristics related to it, such Personalized Zodiac Mugs are a perfect present you can gift to each other. Beautifully designed and vibrantly festooned, these mugs bear the traits that are linked to the Zodiac sign of your buddy. This is one of the most sought after variety in the range of Personalized Mugs. Whether it's your Cancerian crony, Aquarian ally or the Piscean pal, these Zodiac Mugs are sure to make them all astonished at your thoughtfulness.
• Personalized Milk and Egg Container for the Health Freak:
Is your friend a hard core health freak? If he is extremely particular about his work-out and breakfast, this is something that can accompany his morning schedule. A set of Personalized Milk and Egg Container with a judicious message of health consciousness can surely help you leave your indelible mark on his mind.
• A Ferry of your Heartfelt Affection:
If you have an adorable friend who is just crazy about the soft toys that can remind him of his childhood days, you must send this creative arrangement of a ferry that carries a Teddy with Mickey and Minnie Mouse or any other favorite cartoon character of your buddy, with a warm message in a heart. This can really make him spring with joy.
• Photo Frame with your Favorite Destination:
One of the most resounding memories of your friendship is of the destination where you had binged together. You can gather some photographs of those days and get them framed in a Personalized Photo Frame that bears the name of that place, as the most promising gift.
Besides these astounding presents, you can send personalized gifts to India to your loved ones, from the latest range brought in by Giftalove.com, the most preferred e-gifting portal that offers instant delivery of your gifts to all parts of India.
Sakshi Ecavade is our in-house content developer having a good understanding about the gifting industry. She creates quality content surrounding flowers, chocolates, plants, cakes, and other products which makes excellent gifts for the people. Accurate and authentic information is what she tries to deliver through her blogs.