With the looming dangers of pollution to human health and the festival of Diwali just around the corner, plants have gained immense popularity as Diwali gifts as well as home décor items. These natural eco-friendly items are certainly a blessing for homes as they are believed to be the bringers of happiness, wealth, and good fortune. And, when these green beauties are installed in homes in suitable places, they spread their magic in the surroundings.
On Diwali, everyone wants their homes to be blessed with health, wealth, peace, and eternal happiness. So, without wasting any more time, explore the below varieties of Diwali plants to bless your home with all the positivity and happiness!!!
1. Money Plant
Just as its name suggests, the money plant is touted as the bringer of wealth and good fortune in places where it is kept. According to the beliefs of Feng Shui, this plant is not just a known name for money and good luck, but also brings peace and positive energy to the surroundings. The increased rate of growth and the way it spreads with the least of care shows how adaptable it is to its environment. The clustered leaves of this plant are a big sign of luck.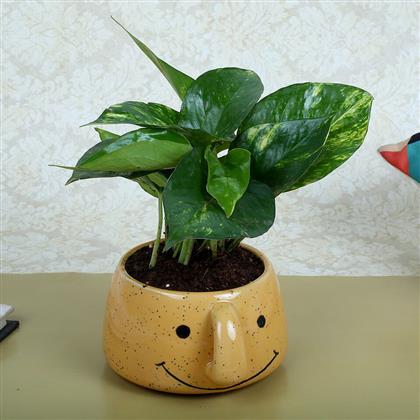 2. Bamboo Plant
Just like its name, a bamboo plant is lucky in every way. A popular Feng Shui plant, lucky bamboo attracts positive energy and brings great benefits to humanity when placed in homes and offices. Every stalk of the bamboo plant suggests a meaning which is significant for knowledge before they get a place in anyone's home. Keeping a bamboo plant in a glass container filled with stones and water is considered ideal for positivity in homes. Don't keep this plant in direct sunlight as it is delicate and thrives in cool temperatures.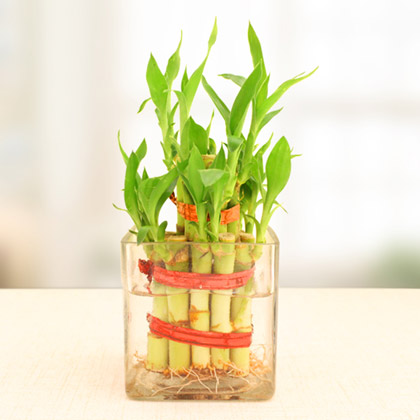 3. Palms
One of the most well-known garden plants in India, palm trees are ideal to keep in homes as well to attract positive energy and good luck. The plant brings beauty, aestheticism, and a tropical feel to the home décor with its sheer size. It attracts positivity from the surroundings and removes contaminants from the air.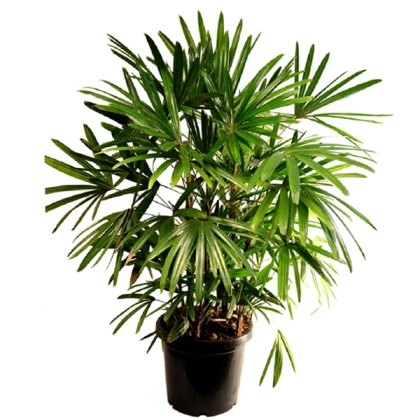 4. Rubber Plant
There is a belief that a rubber plant signifies money and good fortune not just in homes, but also in the business. It is an ideal indoor plant as its round leaves attract wealth, good luck, and prosperity. When this plant is kept in the wealth area of your home like the entrance or the south-east area of the room, people welcome peace and positive energies in homes.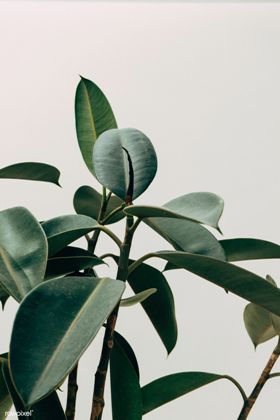 5. Snake Plant
Hilariously called as the "Mother-in-law's Tongue", the snake plant is believed to bring good luck to homes as it purges homes of the negative energies and harmful toxicants, and spread positive vibes in them. According to Feng Shui, the plant is considered not an ideal plant for homes, but when it is placed in a separate area, it provides positive vibes in indoors.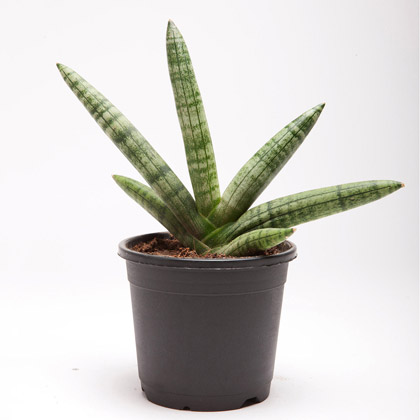 6. Jade Plant
If you wish to welcome prosperity and success in your home, then jade plant is an ideal choice for you. Just like the rubber plant, the round leaves of the jade plant bring happiness and prosperity to homes. Popular as gifts to be given to businessmen, this plant is also ideal to be kept in the entrance of the homes. It attracts wealth and good fortune and provides benefits to the homeowners.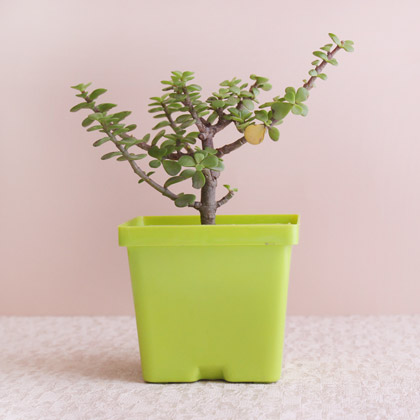 7. Tulsi
Worshipped with great devotion in India, the Tulsi or Holy Basil plant brings happiness, wealth, good health, and divine blessings in homes. It purifies homes of the negative energies and stimulates positivity in them. Worshipping it with dedication will also fill your wishes.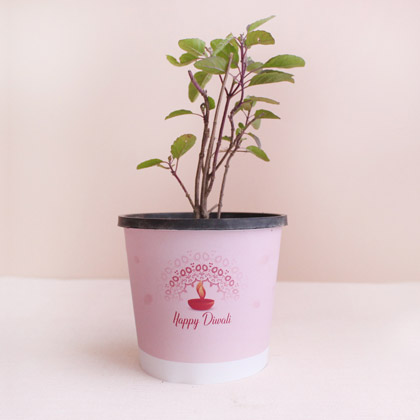 Have a healthy, wealthy, and green Deepavali!!!
Sakshi Ecavade is our in-house content developer having a good understanding about the gifting industry. She creates quality content surrounding flowers, chocolates, plants, cakes, and other products which makes excellent gifts for the people. Accurate and authentic information is what she tries to deliver through her blogs.