"There is only one happiness in this life, to love and be loved." – George Sand.
The above line reflects the utmost desire of every heart beating in this universe. Everyone on this earth wants someone special in their life to share every feeling and thoughts popping in their mind without fear of judgment. Loving someone and getting the same passionate and genuine love back is undoubtedly the best feeling in the world. When anyone talks about love or starts describing what love is, the only thought that revolves in mind is, can we explain what love is? Can we identify if love is right or wrong? No right? We cannot describe love in words as it is a feeling that can only be felt, not be expressed in terms. One can only make someone falls in love by showcasing the sentiments in the form of efforts. Owing to this, we have come up with a list of the best Valentine destinations in India where there is no fakeness in the air; the only thing that you will encounter is pure and heartfelt love.
Falling in love cannot be predicted, but one thing you can plan is how to confess your love to the person who holds utmost importance in your life. Okay, so we are here only talking about love, how love can be defined, and even what kind of person we want in our lives. In this context, one thing with which everyone will agree is everyone must have dreamt of creating fairy tale love stories. The stories in which you and your darling in on a fairy castle over the clouds, holding each other's hands with guitars in the background, beautifying the moment, is what you must have dreamt of. To make your dream come true, we are here spilling the beans of how you can make this beautiful dream turned into a breath-taking reality.
Planning to propose your love of life but cannot find a perfect place? Well, we got your back with this dazzling range of places to visit for Valentine's Day 2022. So, without any further ado, let us get started and plan such a fantastic Valentine getaway that you can never forget.
"The only thing we never get enough of is love; and the only thing we never give enough of is love." – Henry Miller.
Best India Cities worth Visiting on Valentine's Day 2022
Agra
Udaipur
Havelock Island
Goa
Manali
Nainital
Jaipur
Ooty
Srinagar
"I swear I couldn't love you more than I do right now, and yet I know I will tomorrow." – Leo Christopher.
1. Agra
Agar is indeed one of the most popular and famous Indian cities offering visitors a bounty of lavishing and evergreen places worth spending the most romantic day, i.e., Valentine's Day. The reason for which Agar is on the top of our list is undoubtedly the Taj Mahal. Proudly known as the epitome of love, visiting the Taj Mahal on the occasion of Valentine's Day is what we call a getaway, for sure. Going down on your keens and take out a ring to propose your love of life under the splendid glory of the Taj Mahal will help you write the most romantic love story. Apart from Taj, you can also visit other historical places on 13th February or 12th February as we have a whole week dedicated to love and especially to your love-filled hearts.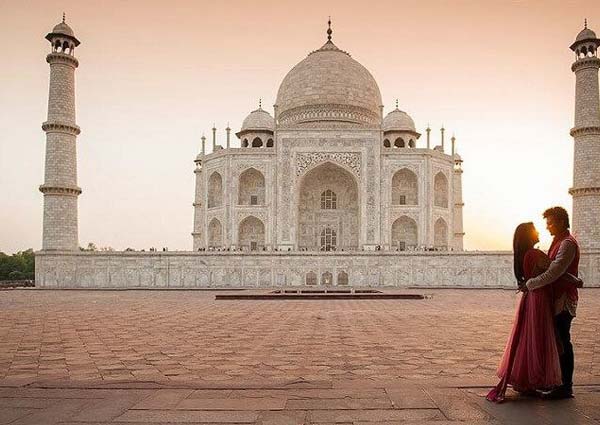 2. Udaipur
Popularly known as the city of lakes, Udaipur is one of the most popular destinations perfectly opted for grand marriage ceremonies in India. Loaded with such a wide aisle of forts and palaces, this city holds the most mesmerizing royalty touch perfect to reignite the love once again for the couples. Considered as the "Venice of the East," Udaipur, Rajasthan wears the crown jeweled with the natural beauty of breath-taking lakes, making it one of the finest places to celebrate Valentine's Day 2022. One more benefit couples get by visiting here is the abundance of beauty of Aravalli Hills, under which spending some quality with your queen will give you bounties of happiness.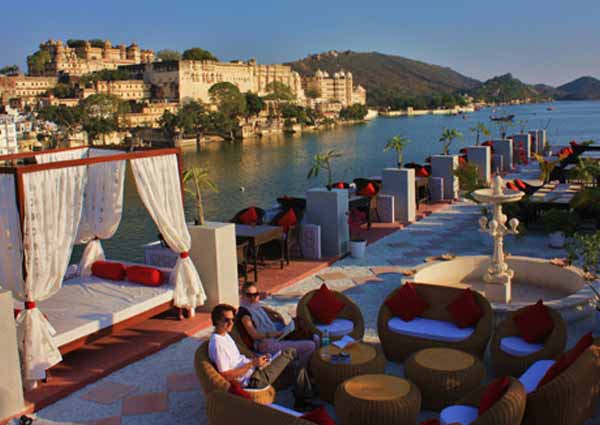 3. Havelock Island
So, on top third, we are having Havelock Island of Andaman for you to make your Valentine's celebration 2022 thrilling and exciting. Love birds fond of adventure will surely fall in love head over heels in this beautiful Indian destination. Having beaches with white sand and coral themed reefs, this island has a lot more to offer you apart from being the best location to make the most romantic love confessions. We are linking this place with adventure as couples here can not only cuddle and romance but also enjoy some fantastic sports like diving and snorkeling. When you will be on your keens and confessing what is in your heart, bright sun, golden sand, and deep-sea will be the witnesses of your never-ending love story.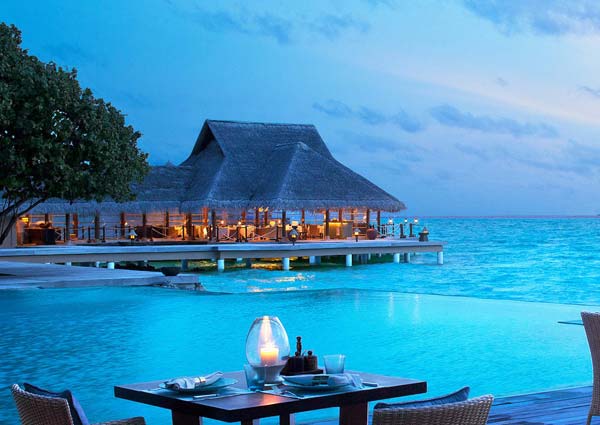 4. Goa
"Life is the flower for which love is the honey." – Victor Hugo
And, when you have your honey with you on this Valentine's Day, you need nothing but a perfect place that can help you create the best love stories of yours. Whenever it is about planning a holiday, the first destination that strikes the mind is Goa, of course. Here, we are talking about love and love confessions; how can we not include this stunning location? Goa is one of the best and most perfect Indian destinations to plan Valentine's Day getaway 2022 near me. Butterfly beach, Aguada Fort, Candolim beach, and what not? You have a plethora of places to visit here and enjoy long-night parties with the most special person in your arms. Well, you need not only imagine this as you can plan your Valentine's celebration in Goa for 2022.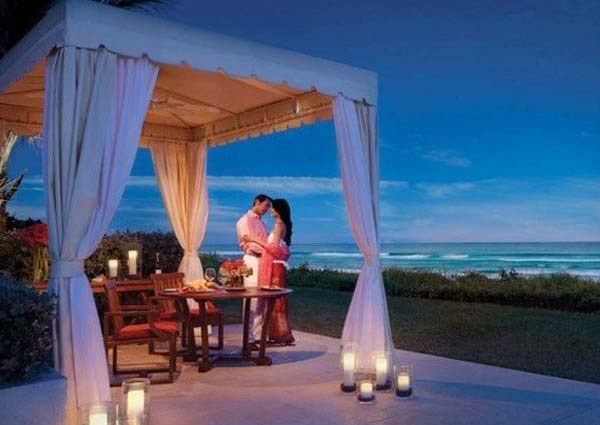 5. Manali
With the change in time, you have seen love has grown and changed both. From writing love letters to your love to dropping a WhatsApp message, we have changed, and so does our ways of expressing love. But, one thing that is still the same is romancing in snow. What? Have not you already start imagining the gorgeous scene in which you and your BAE are having a romantic night out, and outside there is snow to doll up your most loving moment? Yes, you do, and owing to this, we have included the stunning Manali in our top 5 places for the perfect Valentine celebration. The incredible atmosphere here in this Indian city will leave no chance in making both of you fall in love with each other once again.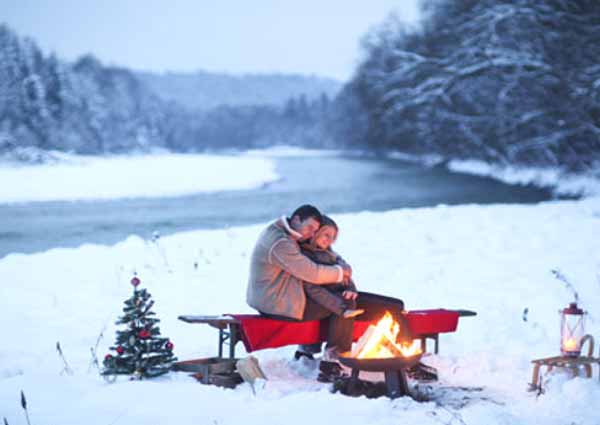 6. Nainital
"You know it's love when all you want is that person to be happy, even if you're not part of their happiness. "- Julia Roberts
The line above simply signifies how deep love can be, and if you are blessed enough to spend the rest of your life with such an amazing soul, then Nainital is the place where you must visit for a memorable and fairytale Valentine's Day. This is one of India's most popular honeymoon destinations, where couples can spend quality time together in the lap of nature packed with snowfall. Filled with Naini lake, Eco Cave garden, and ropeway fun, plan your Valentine's Day getaway at this blissful Indian destination now.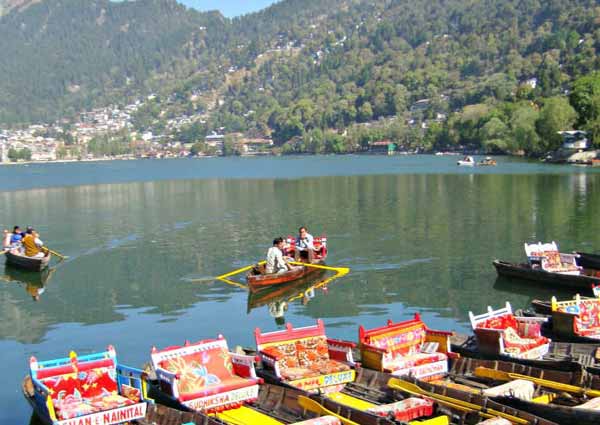 7. Jaipur
Talking about Indian beauties and glories, Jaipur is a widely preferred tourist attraction offering the people a whole new and royal treatment. Are you also planning to take your sweetheart to one such place where she can feel like a queen? Well, Jaipur is your answer, for sure. Popularly known as the "Pink City," Jaipur gives you the best staycation and holiday experience with its vast glorified heritage. Jaipur is known to have gorgeous royal interiors, impeccable forts, lip-smacking food, and such a romantic ambiance; your 14th February celebration is going to be a memorable affair here, for sure.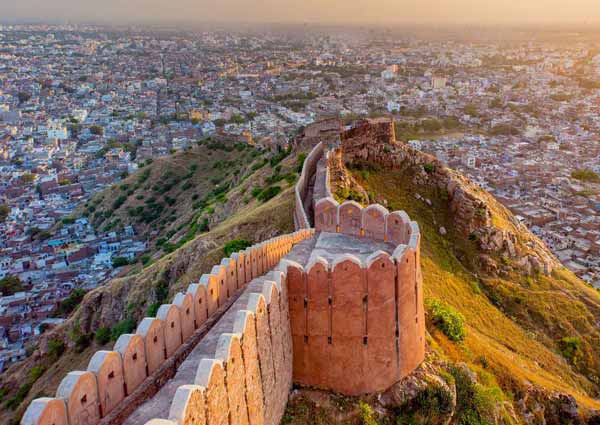 8. Ooty
Are you searching for heaven to take your BAE on cloud nine this Valentine's Day? Well, Ooty can be your answer, for sure. This is one of the most gorgeous, beautiful, and splendid Indian destinations linked with love and romance for the past many years. Just choose this place and a spectacular location for a staycation; you will get cozy cuddles in the snow-free!! Ooty is undoubtedly one of the most preferred places to go for Valentine's Day 2022.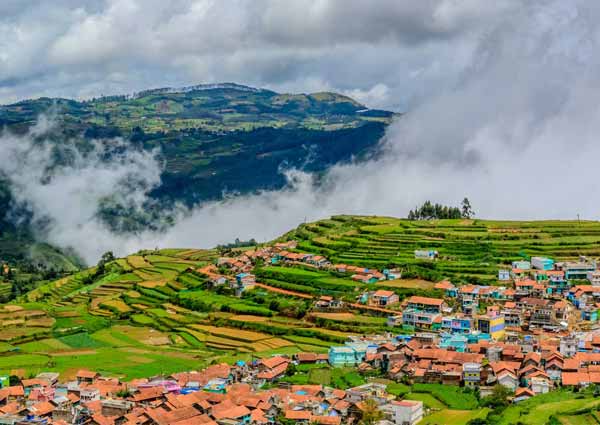 9. Srinagar
"I love her, and that's the beginning and end of everything." – F. Scott Fitzgerald
You are indeed the luckiest person on earth if you have such an amazing lady in your life. Well, having a soulful person in your life is a big thing but keeping her the same for the rest of your life is what defines your love and passion for her. Srinagar, Kashmir is one such Indian destination that resembles heaven on earth, making it one of the most popular and astonishing getaways for Valentine's Day celebrations. You will not need any flowers or chocolate; if you are here in this snowy dream location, then a warm hug is enough to confess your love. So, without any second thoughts, visit this one of the best cities for Valentine's Day and reignite the passionate love.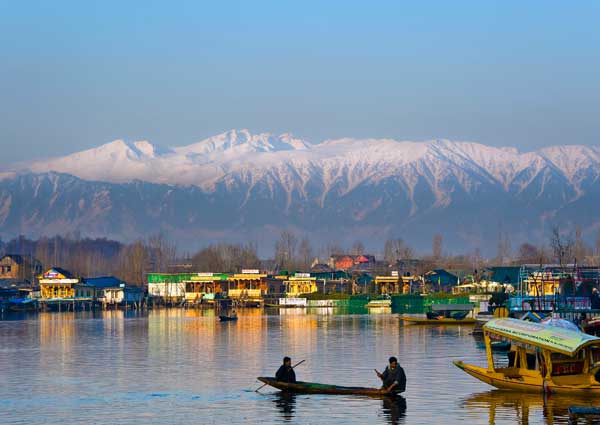 So, take help from gorgeous roses, delicious chocolates, heartfelt rings, and take your partner on a romantic dinner date with these outstanding locations. Every Indian city is the perfect answer for your Valentine's Day getaway 2022 search. So, go and choose the best one now and create your fairytale love story.
For a romantic day, you need a romantic place indeed. And, for this, we have given you the aforementioned go-to list of the places to visit for Valentine's Day celebration. All these places are in India, so all the lovers out there residing in India can very easily plan a romantic getaway to their favorite destination. A glass of wine and your hands in the hands of that one special person you love the most in the world is what you need to write your eternal love story. So, have a look at the cities included in the list, and you are all set to create new memories this Valentine's Day with your sweetheart.
Closing Thoughts:
With the onset of the most lovable month, i.e., February 2022, every mind has stroked with the thoughts revolving around one and only concept, i.e., how to make Valentine's Day 2022 exciting and a memorable affair for the love of my life. As we have discussed before that 2020 has taught all of us a lesson and made us realize how important it is to spend time with near and dear ones as life can take any turn at any time. You know "Life is Unpredictable," and with the start of 2022, we have been given such an excellent opportunity in the form of Valentine's Day to reignite the love in our busy and messed up lives. Love is one such fantastic feeling that should not be trapped in any heart, and to share your heartfelt emotions with your sweetheart has come with the slowly approaching 14th February. Valentine week 2022 gives you seven straightforward platinum chances to confess your love and to make your love confessions special and most romantic; a perfect gift is what you need.
GiftaLove.com is one such outstanding and widely recognized online platform that has recently launched its brand-new exclusive range of Valentine gifts. The huge catalogs here are loaded with the most trendy, cute, romantic, and, of course, budget-friendly gifts for Valentine's Day 2022 so that no lover in the world face trouble in making love confessions. We are not only focusing on Valentine's Day, but we know very well that all the love birds are eagerly waiting for Valentine's week. Owing to this, we have included heartfelt rose day gifts, propose day gifts, and even kiss day gifts to give love birds a golden chance for engulfing themselves in the love fever this 2022. So, explore the website and avail Valentine gift delivery India from here at budget-friendly rates.

Sakshi Ecavade is our in-house content developer having a good understanding about the gifting industry. She creates quality content surrounding flowers, chocolates, plants, cakes, and other products which makes excellent gifts for the people. Accurate and authentic information is what she tries to deliver through her blogs.