"The one who takes the hand, opens the mind and touches the heart is called Teacher"
The future of the nation is in the hand of a teacher. Teacher plays a very important role in shaping the life of a student into a great direction which in terms contributes to building a powerful nation. He/she enlightens and shapes all the way for the students. Students are the pillars of a nation because the well educated the students are; the well developed will be the nation.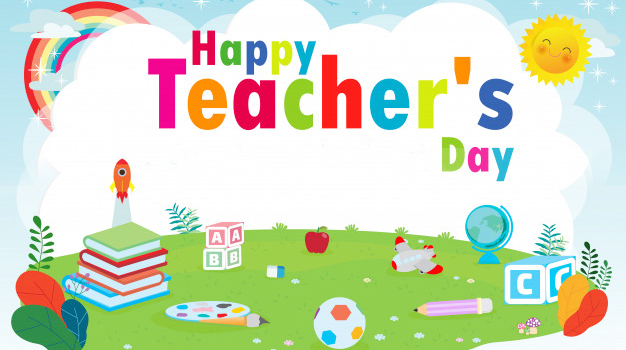 Everyone has at least one ideal teacher in his/her life that leaves a great influence on his/her life and helps in giving the life a perfect direction. If you are also having some special teacher in your life and want to show your feeling of gratitude and blissfulness but not finding the way how to express your feelings to your beloved teacher, then here are some wonderful teacher's day gift ideas. So, let's have the look at these amazing gifts and turn the upcoming teacher's day the best one for your favorite teacher.
As the teacher's day is no longer, so buy the best gift for your dearest teacher and bring a big smile on his/her face.
1. Personalized pen along with diary
For lightening your teacher eyes with happiness, nothing would be better gifts for him/her than a personalized pen and beautiful diary. Yes, buy a personalized pen on which your lovely message is engraved for your incredible teacher. This gift will make your teacher supremely happy and make him/her realize how special he/she is for you.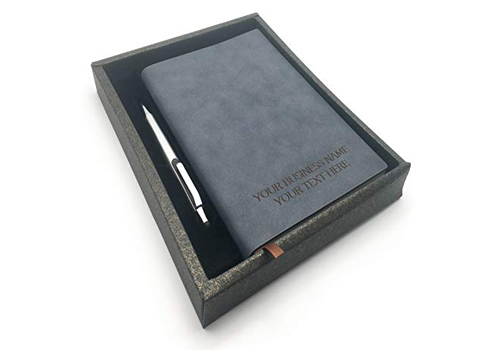 2. Photo-framed with a memorable photo
Let's your teacher recall all the beautiful memories of any great function of your school or college. Yes, take the photograph of any previously held event in which you and your teacher were together and put it in a beautiful frame and give it as a teacher's day gift to your beloved teacher. This is the gift which would surely touch the heart of your teacher and bring a smile on his/her face.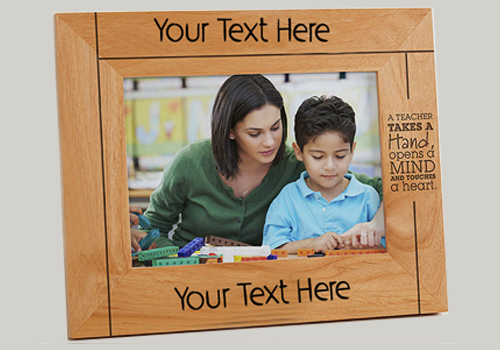 3. Trophy
What say about the 'The best teacher trophy'. It is indeed the best gift a student can give to your teacher. And, without any doubt, this gift would be liked by your teacher. So, on the upcoming teacher's day, you can gift this trophy to your favorite teacher and make him/her feel how much you love and respect him/her.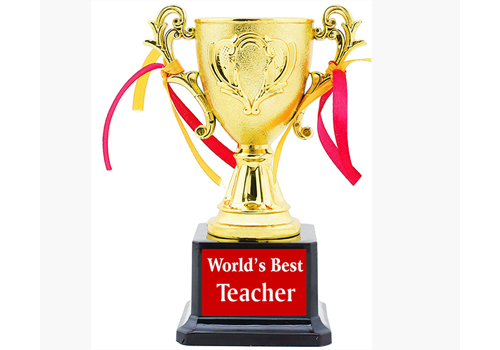 4. Flowers bouquet and sweets
Flowers are the best when it comes to convey heartfelt feelings to someone. So, on the occasion of Teacher's day, gift the beautiful flower bouquet to your teacher and let him/her know how much love you hold in your heart for him/her. For making your teacher extremely happy, you can gift Flowers along with scrumptious sweets. This is the simplest yet very incredible teacher's day gift for your lovely teacher.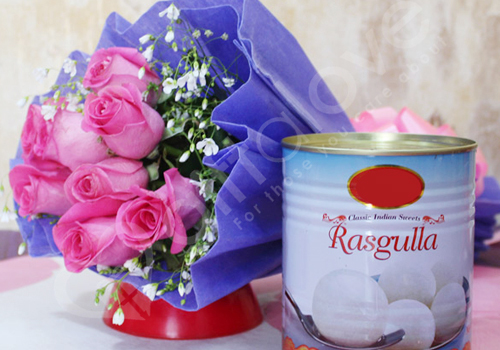 5. Chocolate pack along with a handwritten letter
A handwritten letter is best to express your love towards your teacher if you are not able to speak your heartfelt emotions to him/her directly. You can give the combo of chocolates and a handwritten letter to your dearest teacher. This gift of yours will surely be admired by your teacher and will make him realize how much he/she means to you.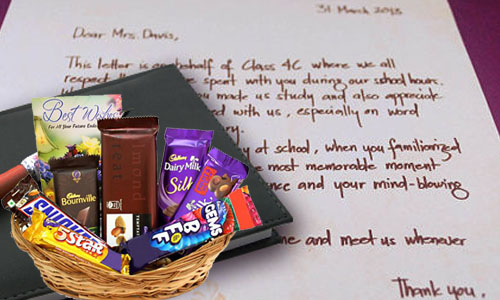 6. Decorate the cabin
Let's decorate the cabin of your teacher if you are still the school or college student. It is a great way to make the teacher feels how special he/she is for you. So, on this upcoming Teacher's day, just uniquely celebrate the occasion by surprisingly decorate the cabin of your favorite teacher. It would be surely loved by your teacher.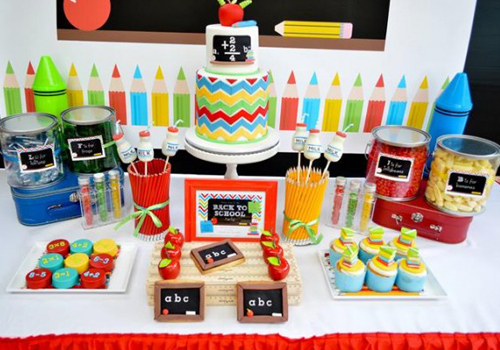 7. Give Saraswati Statue
Saraswati is the Goddess of Education and teacher is the God on earth who educates us. So, what would be the more suitable gift for a teacher than giving a Sarswati Statue and making him/her feel how much he/she means to you. This gift will surely catch the attention of your teacher and will bring the tear of happiness in his/her eyes. It is a wonderful way to celebrate the special occasion of teacher's day with your thoughtful gifts and making the day memorable for your dearest teacher.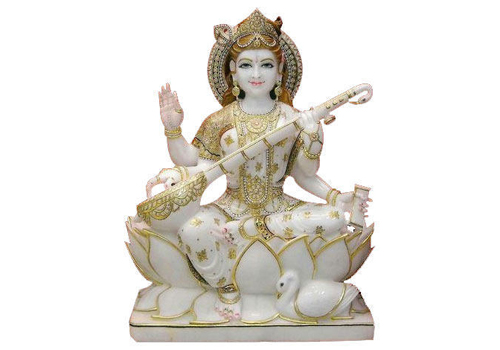 Conclusion
All these gifts are some very special gifts which would surely make the day even more special for your teacher and make him/her feels very happy. So, choose any of the above-suggested gifts for your teacher and bring the widest smile on his/her face. It is an ideal way to celebrate the special occasion like a teacher's day and showing your immense love towards your favorite teacher.
Apart from these gifts, if you want something more special and memorable for your adorable teacher, then you can visit the online gifting portal called GiftaLove.com. On this wonderful online gifting site, you will get really thoughtful and heart-touching gifts for your beloved mentor. Here a fresh collection of teacher's day gifts launched. So, get your desired one and turn the occasion of Teacher's day into the most happening one.
Sakshi Ecavade is our in-house content developer having a good understanding about the gifting industry. She creates quality content surrounding flowers, chocolates, plants, cakes, and other products which makes excellent gifts for the people. Accurate and authentic information is what she tries to deliver through her blogs.