Just a few more weeks, and then it will be time to bid adieu to 2022 and welcome 2023. People visit each other with New Year gifts for friends and families to give their wishes. Have you planned a special New Year party with your loved ones at your home? If so, you must also be looking for some unique Happy New Year home decoration ideas. So, below are some ideas you can use to beautify your home for the celebrations. Even if it's a big party or just a small party with you and your parents, changing the room a little bit will bring a new energy for New Year. Scroll below to read the ideas for New Year home decoration.
LED Series Lights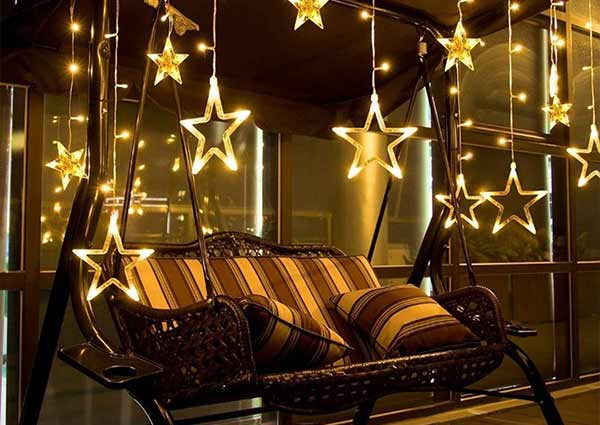 Light up your home this New Year with colorful and charming LED series lights. The LED lights are available online, and at nearby shops in several colors. You can hang the lights on the living room walls or on the balcony. The colorful blinking lights in multicolor, golden, or any hue you choose will bring you so much brightness and a sense of happiness this New Year 2023.
Wallpapers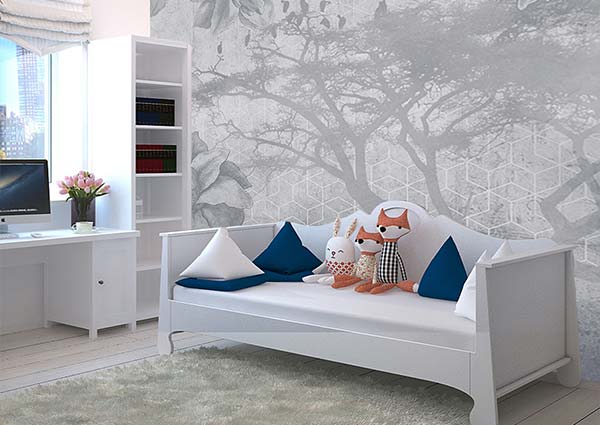 This new year, give your home a new and unique makeover with wallpapers. These are available in several designs and colors, and it's easier to apply and less time-consuming than wall paint. You can also replace these wallpapers in a few years with new ones. You can give your living room, bedroom, and other parts of the kitchen a brand-new look with vibrant colors.
Torans for Entrance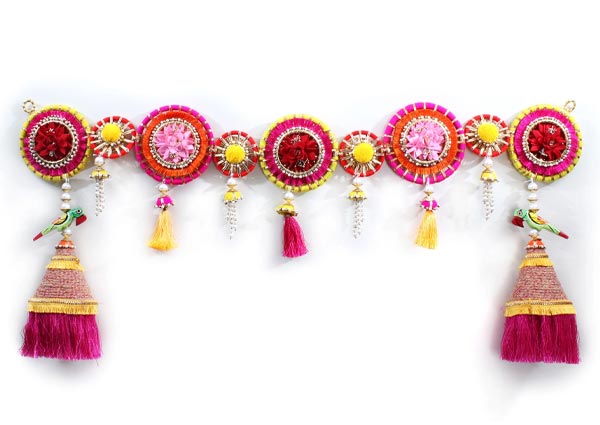 When looking for New Year decor ideas, you can hang up torans at the entrance of your home. This will be great for welcoming guests. There are so many torans available in the market in several styles, and you can also make your own using flowers, colorful papers, ribbons, and more. You can also decorate the puja room using colorful torans, flower hangings, etc.
Tin Foil Balloons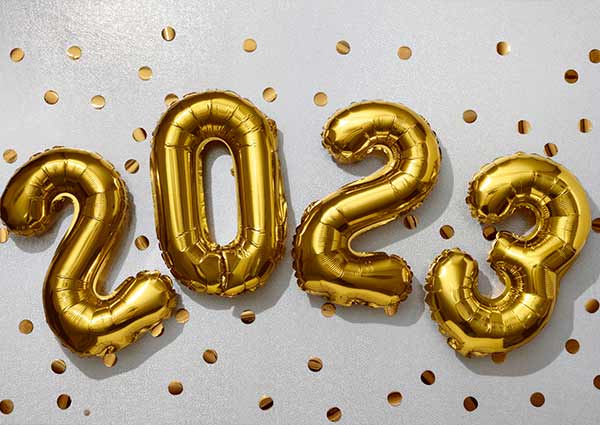 Decorate your home for New Year 2023 with colorful tinfoil balloons. Balloons are one of the simple home decor suitable for any occasion. And, on this special day, these will bring so much charm and color to your room. You can buy the tinfoil balloons that say Happy New Year or the number balloons 2023. Along with balloons, you can also hang colorful ribbons. Tinfoil balloons are inexpensive and one of the best New Year decoration items.
Home Decoration with Oil Diffuser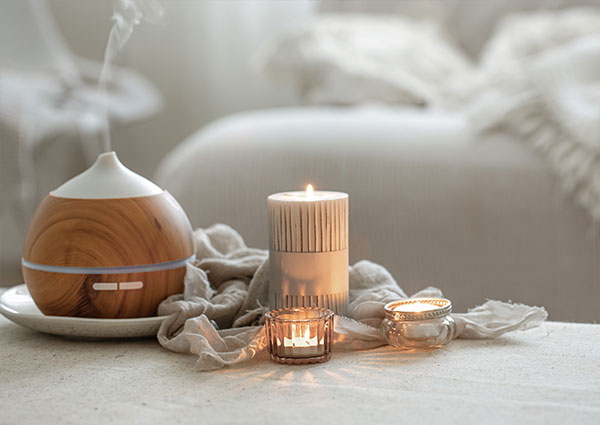 With so many decorations in and around the house, don't you want your house to also smell nice? Several designer oil diffusers are available online that not only good for diffusing essential oils but also work as home decor for their unique patterns and designs. You can place one in your living room and light it up with fragrant essential oils such as lavender, rose, bergamot, chamomile, orange, etc. This New Year 2023 decoration will charm the room and spread a sweet fragrance that will uplift everyone's mood.
Family Photos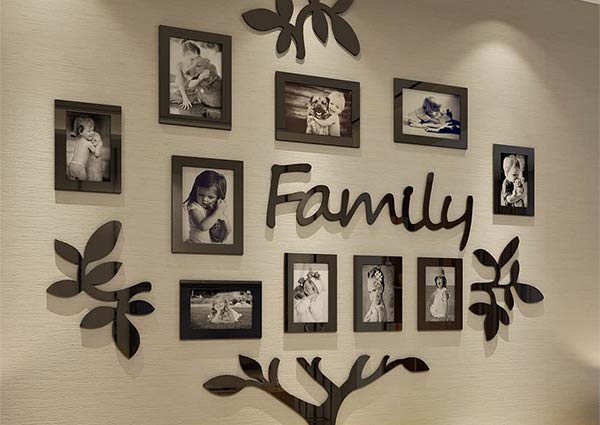 Another fun New Year celebration decoration idea includes decorating the wall in your living room with your family photos. You can say bye to the old year by pasting pictures of your friends or family taken in 2022 on the wall. This way, you can reminisce about the memories you made this year that's about to end. Doesn't this sound like fun?
New Curtains and Carpets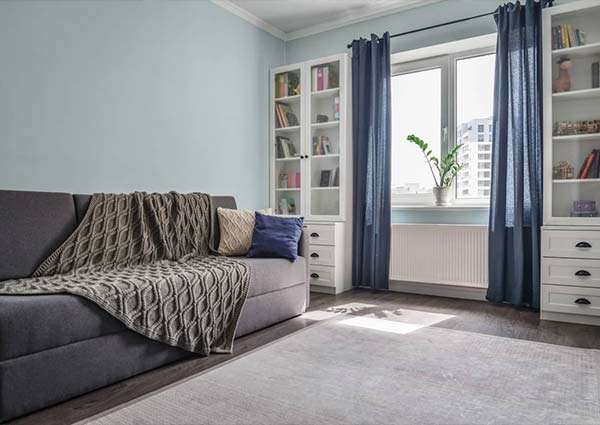 Give your home a colorful look with new curtains and carpets in different styles and patterns. The new ones will change your room, giving it fresh look. You can also change pillow covers, table clothes, etc. Go to your nearest market and pick out trendy new rugs and curtains for your New Year home decoration.
Confetti Party Poppers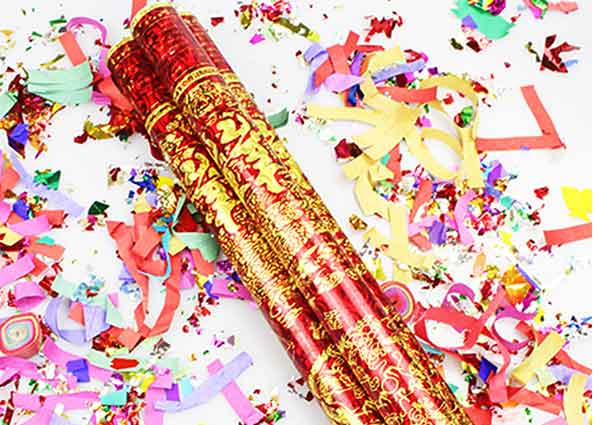 Another fun item you can use at midnight when celebrating New Year with family are the confetti party poppers. These are very easily available in the market. When the clock strikes midnight, you use them to shower confetti on your close ones and celebrate this day with lots of joy.
And those were some useful ideas for New Year 2023 decoration. Decorate your home for the party, have your close ones over at your place and celebrate the New Year with lots of joy. You can also buy New Year cakes to cut on this occasion for more fun. Hope you have a wonderful New Year ahead!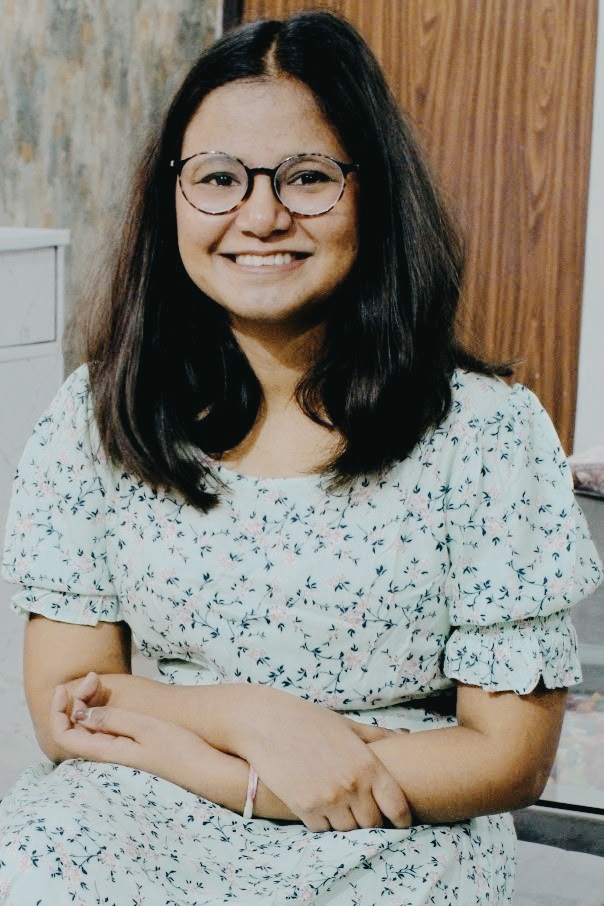 Pratiksha is our in-house content writer who aims to provide quality content to her readers. In her free time, she enjoys reading and writing, and learning about new things.