Having plants at home comes with several benefits. They not only prettify the living space with their lush greenery and freshness, but some plant varieties also help reduce toxic pollutants present in the air. Plants can also help in relieving those suffering from stress and anxiety. When looking for ways to make your home smell fresh and scented all the time, why not choose plants? The scented plants will emit alluring fragrances which uplift your mood. Keep reading below to learn the best aromatic plants for your home!
1. Lavender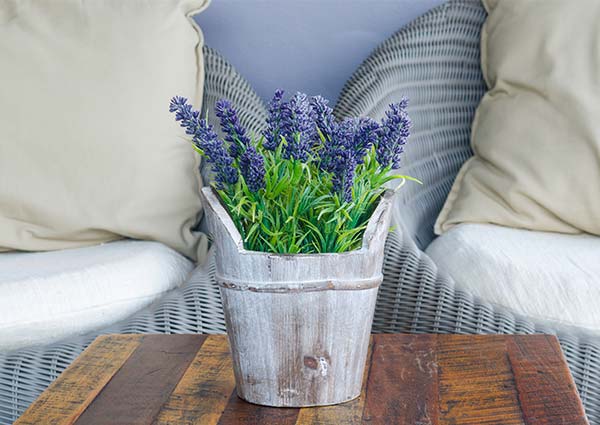 First on our list of the best aromatic indoor plants is the lovely lavender having a floral and woodsy fragrance. You can place the lavender plant in your bedroom or living room. Inhale the sweet scent of this plant for instant relaxation. Lavenders can be easily grown indoors, but make sure to provide enough sunlight and let the soil dry between watering. Please note that lavender is toxic to cats and dogs.
2. Lily of the Valley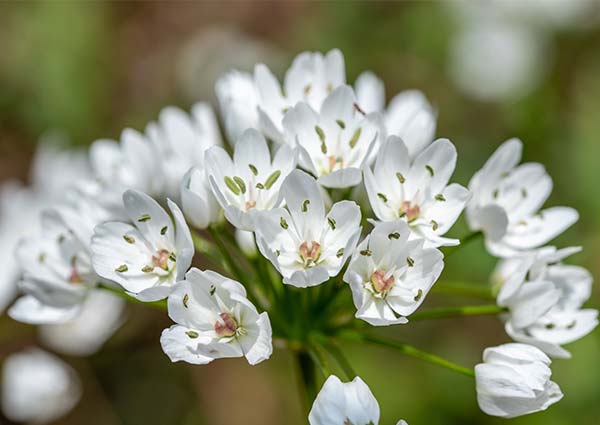 Lilies are gorgeous flowers that are widely used for gifting. Lily of the valley flowers in a bouquet or glass vase arrangement is perfect for gifting on any special occasion. The flower also has a sweet woodsy, and herbal fragrance, which is why it's also popular in perfumery. Spread the sweet aroma and enhance the beauty of your home by placing lilies. Please note that Lily of the valley's flowers and leaves are poisonous to humans and plants and should not be ingested.
3. Citrus Tree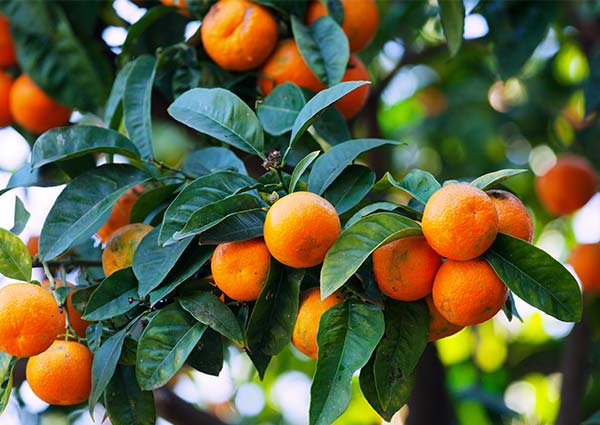 When looking for plants that smell good, you can choose the citrus tree. You can place this mini tree at your home to add its fresh and citrusy aroma around the house. The citrus tree also bears white flowers and fruits which have a sweet smell. Place the plant in a lightweight planter, where it gets at least six to eight hours of sunlight, which benefits its blooming. Cats and dogs usually hate the citrusy smell and will avoid going near the plant but remember that this plant is toxic to pets.
4. Mint
If you want a fragrance other than a flowery one, this plant is for you. Mint is one of the best fragrant plants to keep indoors as not only will it spread its fresh fragrance in your home, but you can also add its leaves to enhance the flavor of drinks and foods. Mint is one of the easy, fragrant indoor plants you can grow. Make sure to provide this perennial plant with adequate water and sunlight. The essential oil of mint is toxic to pets, so keep them out of reach of this plant.
5. Jasmine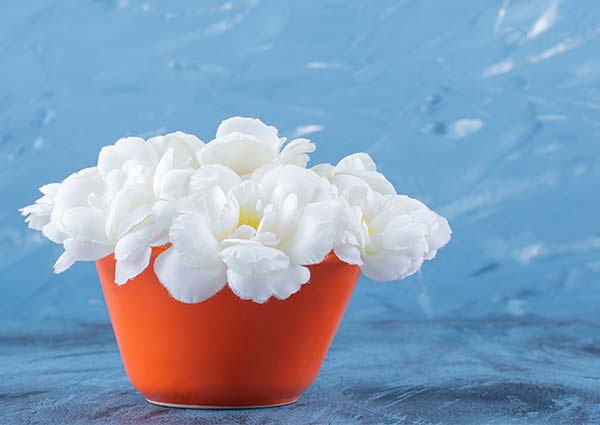 Jasmines are also a great choice for indoor scented plants. Not all varieties are fragrant, but the white jasmine emits a sweet and citrusy aroma. The leaves of the flowers can also be rubbed on your hand for fragrance. Maintaining a jasmine plant is also not very difficult. These plants just need well-draining soil and sufficient sunlight, which doesn't need to be direct.
6. Gardenia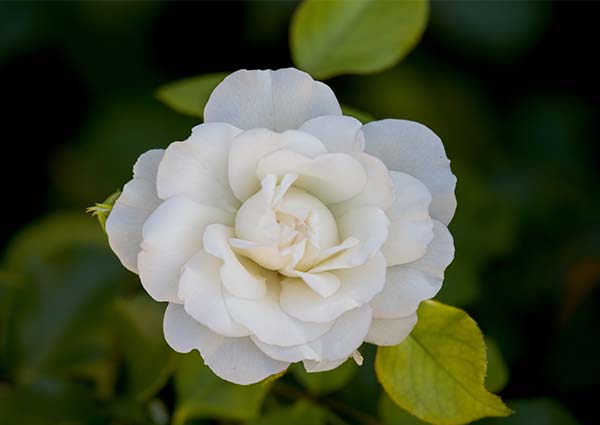 Make your home smell sweet all the time with pretty gardenia flowers. These are one of the best indoor fragrant plants to prettify your living room. Gardenia flowers' strong but sweet smell will quickly relax and uplift your mood. To grow this plant indoors, provide at least 6-8 hours of sunlight and dampen its soil. Avoid damage during repotting, as the gardenia plant roots are quite sensitive.
7. Rosemary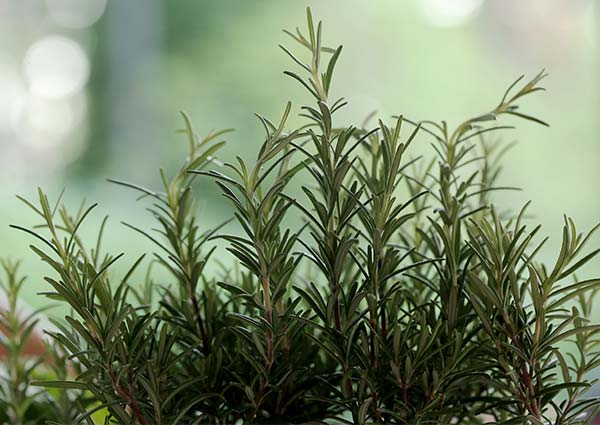 Another aromatic plant to grow indoors is the rosemary herb plant. It's got a camphor-like aroma that will liven up your living space, and you can also use the leaves for garnishing food. Rosemary is one of the low-maintenance fragrant indoor plants. You only need to provide enough sunlight and only water the plant with the soil is dried out.
8. Lemon Balm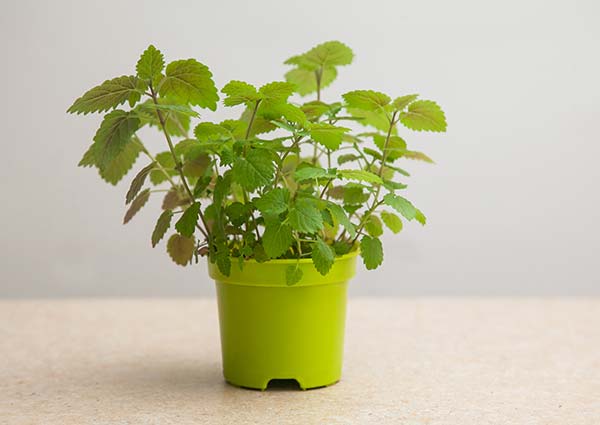 Another easy-to-grow aromatic plant includes lemon balm. As the name suggests, these plants have a pleasant and fresh citrusy smell. The plant will work as a natural room freshener, and its leaves can also be added to soups, salads, and other dishes for flavor. To grow this fragrant perennial plant, provide it with at least four hours of sunlight and do not overwater the soil.
These were some of the best aromatic plants you can grow in your home. These plants will not spruce up you're living up, but filling it's an alluring fragrance will give you a sense of calm. So, which of these plants will you grow indoors?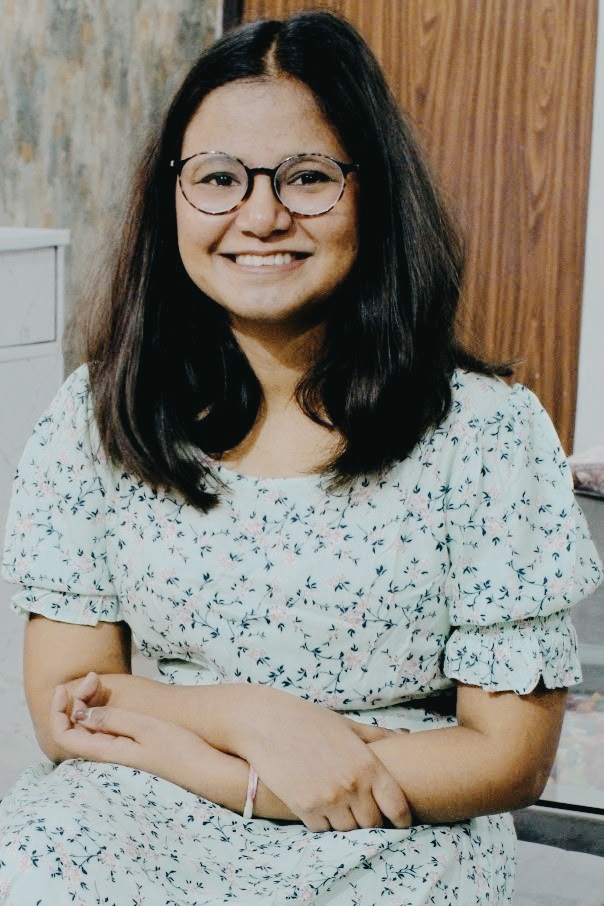 Pratiksha is our in-house content writer who aims to provide quality content to her readers. In her free time, she enjoys reading and writing, and learning about new things.