Ganesh Chaturthi is one of India's most eagerly awaited festivals and is celebrated with utmost zeal and enthusiasm, especially in Maharashtra and Goa. This is a 10-day festival observed during the Bhadra month of the Hindu calendar, between August and September. Ganesh Chaturthi or Vinakaya Chaturthi is celebrated every year to commemorate the birth anniversary of Lord Ganesha, one of the most loved Hindu Deities. He is known as the god of new beginnings, the remover of obstacles, wisdom and brings good luck.
This unique and fun-filled festival is celebrated with so much joy among close ones, friends, and family members. They visit each other's homes with presents and convey their warm wishes of Happy Ganesh Chaturthi. Are you also looking for Ganesh Chaturthi gift ideas for your near and dear ones on this special occasion? If yes, keep reading below for the best Ganesh Chaturthi gifts to impress your friends and family.
Ganesha Idol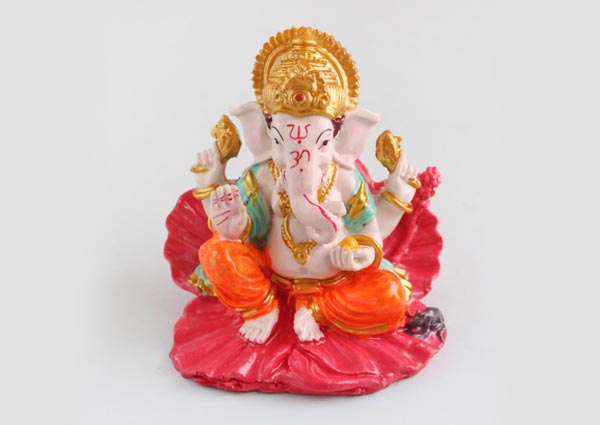 One of the traditional yet best Ganesh Chaturthi gift options for your close ones is giving them a Ganesha idol. Gifting a Ganesha Idol to close ones is a symbol of praying for their happiness, peace, good luck, and prosperity. So, if you want to give something special to your friends and family members, you can choose a traditional Ganesha idol. You can pick a mini idol on chowki or a small statue which will be perfect for home décor or also can be kept in the pooja room. You can also gift eco-friendly Lord Ganesha idols to your close ones. Such idols are made with bio-degradable clay and are safe for the environment.
Apparel for Festival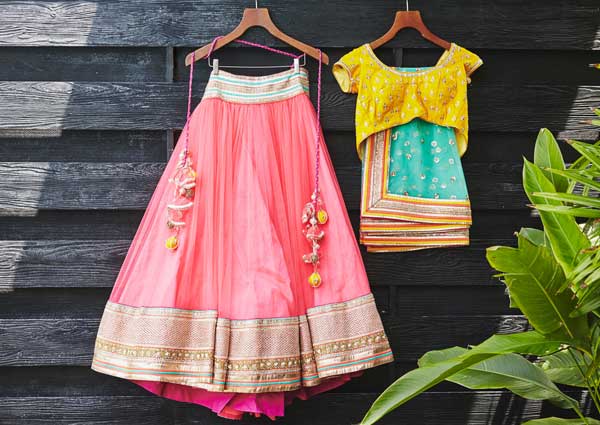 Every Indian festival in India is celebrated with so much joy and enthusiasm. People wake up early, take a bath and wear new clothes for the festivities. If you are confused about what to gift to your near and dear ones on the upcoming Vinakaya Chaturthi, then you can choose apparel. Ethnic wear like kurta sets, sarees, etc., will always please your dear ones. Such traditional wears add so much charm to the celebrations. Impress your family and friends with your choice of ethnic wear and make their Ganesh Chaturthi celebrations more memorable.
Wall Hangings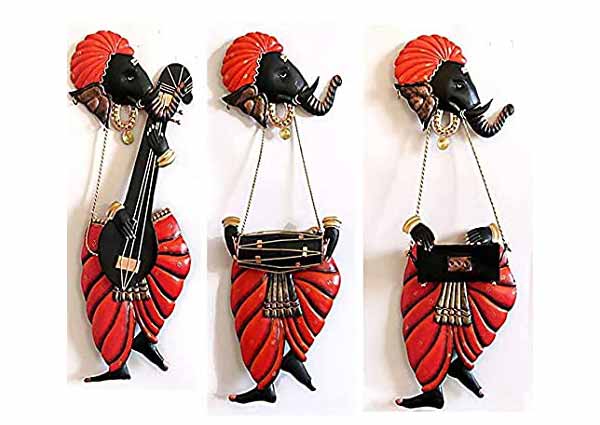 Wall hangings also make great gifts for Ganesh Chaturthi for relatives, friends, and family members. You can gift Ganesha-themed wall hangings, wind chimes, or paintings to your near and dear ones, enhancing the grace of their homes for the celebrations. There are numerous gift shops from where you can find Ganesha-themed wall hangings and paintings. You or your kids can also draw a large Ganesha painting on a canvas, frame it, and present it to your friends and family. It will make such a thoughtful and lovely DIY Ganesh Chaturthi gift.
Ganesh Chaturthi Cushions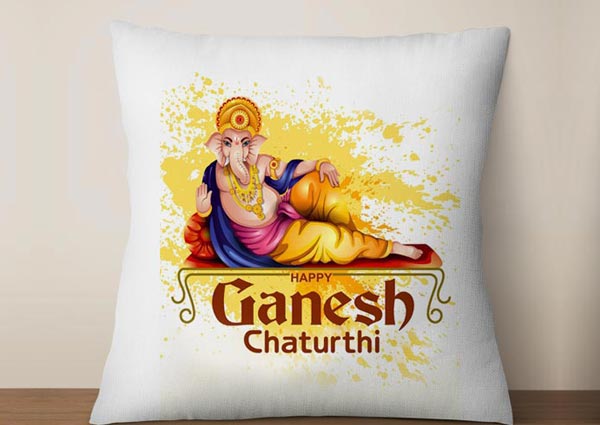 A Ganesha cushion is a unique and a great gift for close ones. There are numerous beautiful cushions online with printed Lord Ganesha with the wishes of Happy Ganesh Chaturthi. This unique gift is a lovely option that makes a great home décor.
Modak and Other Sweets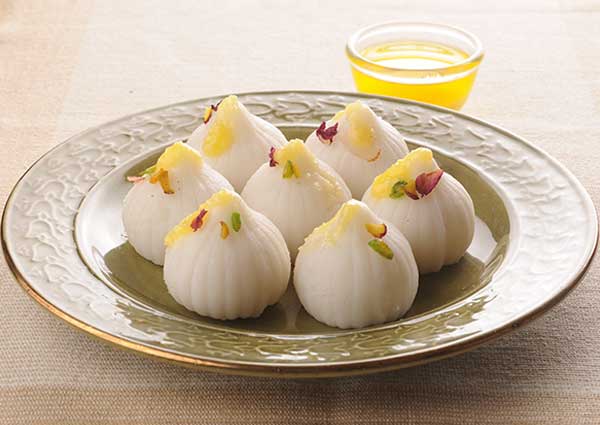 Modak is a traditional Indian sweet, one of Lord Ganesha's favorite dishes. It is made of rice flour with sweet filling, which includes grated coconut, jaggery, dry fruits, etc. During Ganesh Chaturthi, people make these at home and offer them to Lord Ganesha during prayers. You can surprise your friends and family with homemade modak and other sweet treats like chocolates, kaju katli, barfi, gulab jamun, etc., as every special occasion in India is always celebrated with lots of sweets.
Ganesh Chaturthi Puja Items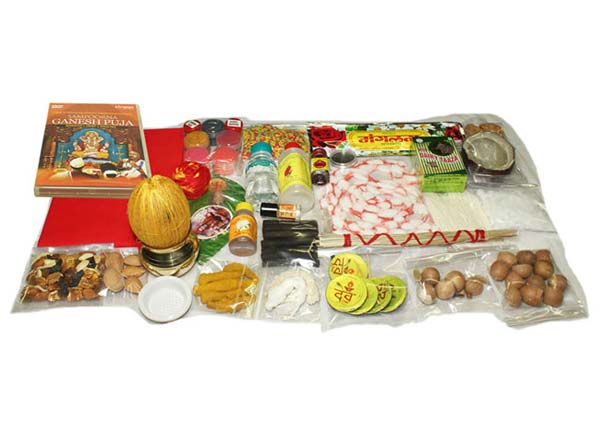 During Ganesh Chaturthi, families bring home Ganesh Idol for ten days to worship him. One of the best gifts you can give to your close ones during this occasion is the essentials for Ganesh Chaturthi puja, such as decorative diyas, puja thali, designer incense holders, bells, roli chawal containers, etc. These items will also be very useful for other upcoming festivals like Diwali.
Personalized Gifts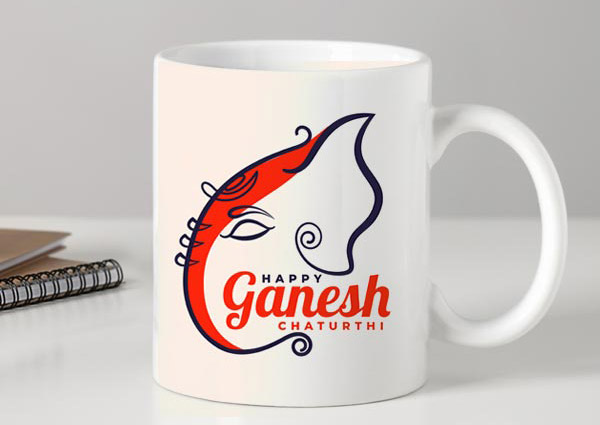 When you want to gift something from the heart, you can consider giving a personalized gift for Ganesha Chaturthi. A personalized gift has its own charm and is one of the best gifts for any occasion. You can present a customized photo frame of the family members, friends, etc., paired with a small Ganesha statue or homemade sweets. You can even gift a personalized pen set, plaques, cushions, etc. Such gifts are easily available in online gifting shops.
Indoor Plants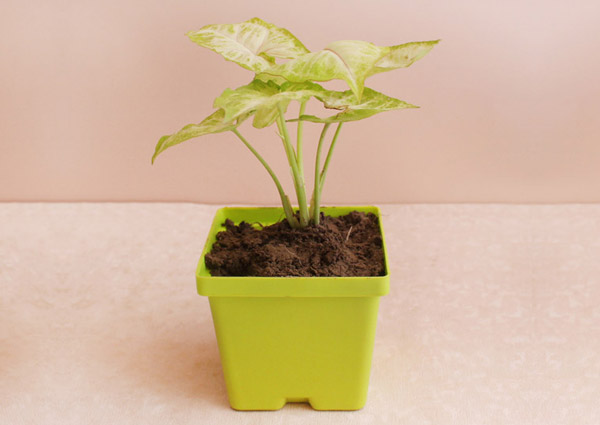 Gifting plants is another beautiful option that suits every occasion. Whether you want to wish someone good luck, a happy birthday, or gift it at any festival, choosing this will never go wrong. Giving a lush indoor plant to your near and dear ones on Ganesh Chaturthi will make them extremely happy. Plants like Lucky Bamboo, Jade Plant, Peace Lily Plant, etc., can be placed in the living room as a home décor. These plants also help in promoting peace and happiness and are also natural air purifiers.
Ganesh Chaturthi Gift Hampers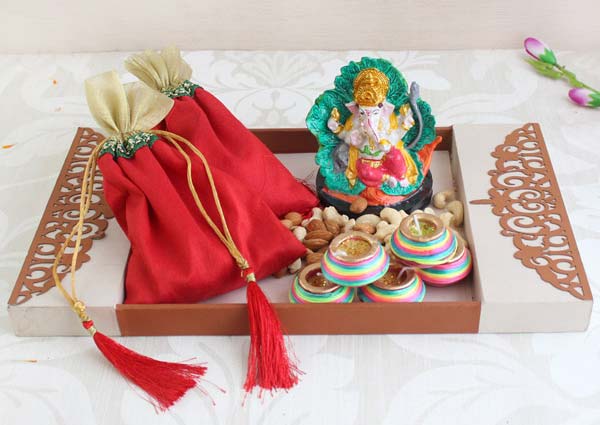 You can also curate Ganesh Chaturthi gift hampers filled with the things your close ones love, along with Ganesha-themed items. You can add homemade modak, sweets, chocolates, decorative diyas, dry fruits with a mini Ganesha statue, and a Happy Ganesh Chaturthi card. Your family and friends will undoubtedly love this gift idea very much.
Those were some ideas for Ganesha Chaturthi gifts for your friends and family. When you visit your near and dear ones during this special occasion, make sweet memories, have lots of joy, and convey your best wishes of Happy Ganesh Chaturthi with your gifts and win their hearts.
For more gift ideas and shopping, you can explore Giftalove.com, one of the most trusted online gifting websites. It has gifts for Diwali, Ganesh Chaturthi, Birthday, Anniversary, and numerous other occasions that fit your budget. Through this site, you can also send gifts to Delhi, Chennai, Kolkata, and various other cities in India.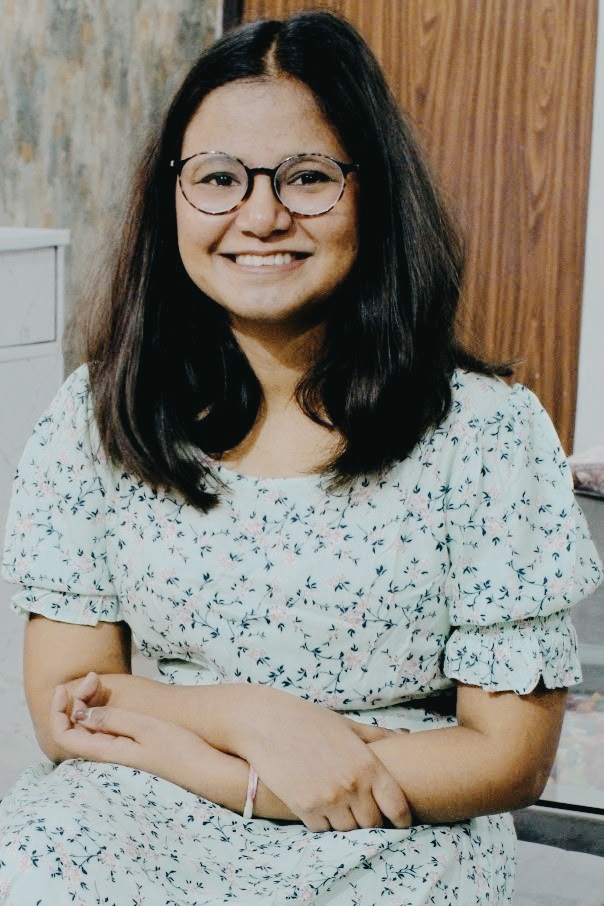 Pratiksha is our in-house content writer who aims to provide quality content to her readers. In her free time, she enjoys reading and writing, and learning about new things.