The beautiful memories of childhood are astounding evocations of the amazing times spent in the companionship of the loved ones. Whenever we take a walk down the memory lane, one of the foremost things which immediately strike our minds is grand birthday celebrations amidst our amigos and dear ones. As we turn the pages of the photo albums, we get happy and unforgettable glimpses of the sweet and memorable celebrations which parents plan for us. The amazing party plans, the delicious and mouthwatering home cooked food, the balloons and other birthday decorations, and of course, large and pretty birthday cakes was what this grand affair all about.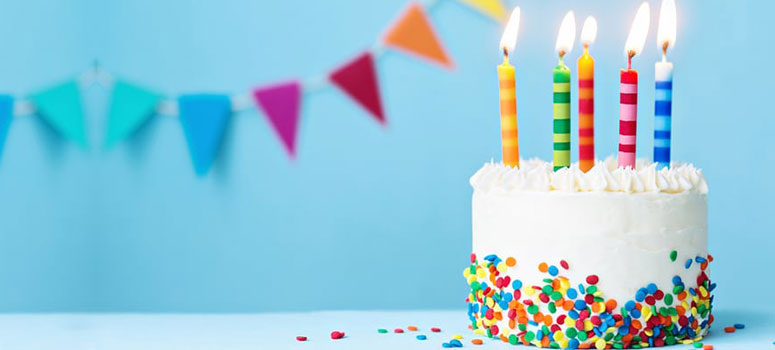 If you too have become parents of wonderful kids, then don't forget to plan the best birthday party for them to give them innumerable memories of their childhood. As cakes form an essential part of the birthday parties, so here we have listed some really delectable and eye-catchy birthday cakes for kids which will occupy a special place in the hearts and minds of the little munchkins and never make them forget even the slightest thing of their birthday celebrations.
Cartoon Birthday Cakes
While we think of a perfect birthday kid for a little munchkin, the first option that comes to one's mind is definitely a cartoon cake. Very much in trend, these birthday cakes are popular picks for kids that are avid cartoon fans from the core of their hearts. Decked up with their favorite cartoons, these attractive cakes will bring instant smiles on their faces and they just get over the blissful feeling of cutting these cakes on their birthday. Some of the best options include Doremon Cake, Ben 10 Cake, Pokemon Cake, Minion Cake, Mickey Mouse Playhouse Cake, and lots more!!!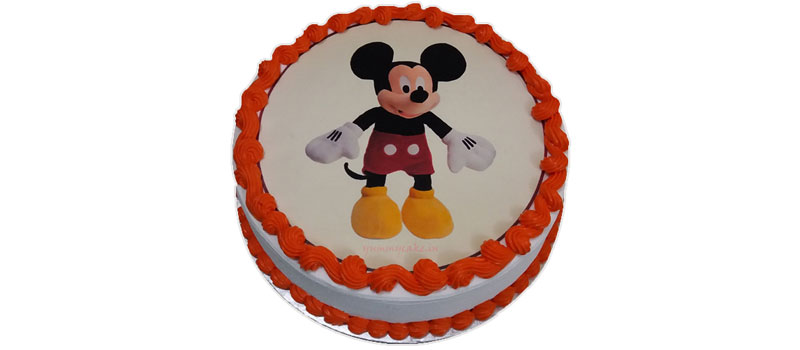 Superhero Birthday Cakes
Every child in this world wishes of becoming a superhero one day and saving the world from monsters and goons. They have their own favorite superheroes that they consider as their role models and aspire to become like them. The whole universe of Marvels and DC is stocked with amazing and extremely powerful characters that have left a strong impact on children's minds. So, creating birthday cakes based on these characters is a stunning idea to make your child the happiest on his or her special day. Going for characters like Hulk, Captain America, Batman, Superman, Iron man, etc. is a good option.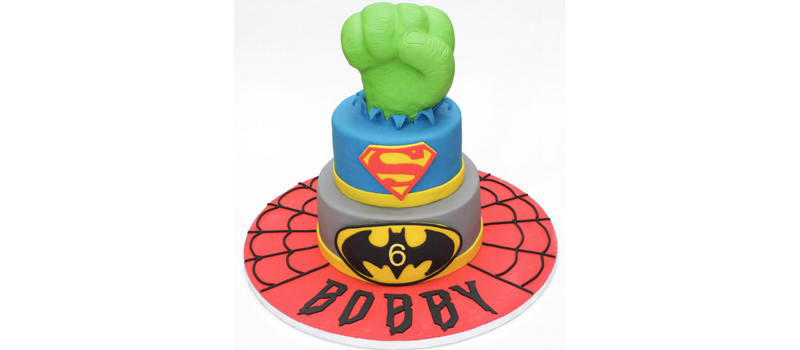 Multi-Tier Birthday Cakes
If you are celebrating your child's first birthday, then opting for multi-tier cakes is certainly an incredible idea. It is a moment of big celebration as you are also going to celebrate a year of your parenthood along with your little one's birthday. Extremely magnificent and delectable in looks, these birthday cakes represent iconic and special celebrations and add so much grace and excitement in the birthday celebrations just by their appearances. Even though your child is small at the moment and is unable to understand your feelings for the first birthday, but when he or she will grow up, this day will become the most memorable day of his or her life.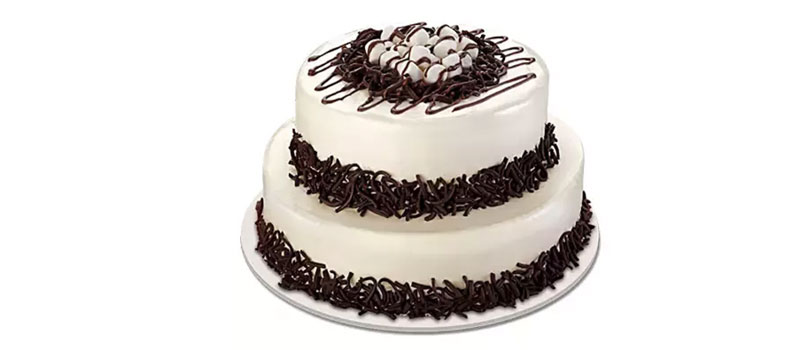 Photo Birthday Cakes
Photographs are the most prized possessions for people as they are amazing keepers of the most beautiful memories of the past times. Getting a photo birthday cake for your kid on the occasion of birthday is an incredible thought as this birthday celebration will get deeply engraved in his or her mind and he or she will cherish this moment forever. You can go for a chocolate flavor as children love to gorge on chocolate cakes.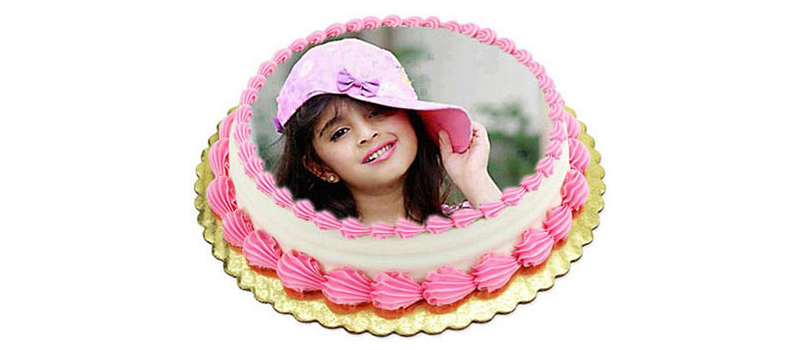 Doll Birthday Cakes
Are you a parent to a beautiful girl who is the princess of your life? If yes, then make her feel supremely special and happy on her birthday by getting a Doll cake just for her. As girls have strong inclinations for dolls, so this birthday would just be apt to surprise these little angels on their big day. The magnificence and beauty of these cakes will add a whole new charm and excitement in the birthday celebrations and give your princess a memory of a lifetime. Barbie cakes are popular options available nowadays at really amazing prices.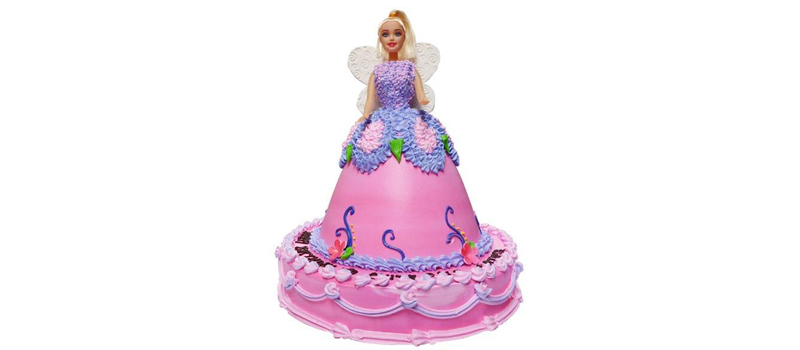 Favorite Sports Birthday Cakes
If your little one experiences an urge to play a specific sports game, then as a parent, it is your duty to polish such skills of your child and encourage him or her to go ahead with his interest. On the occasion of birthday, surprise your child with a birthday cake exclusively designed with the theme of his favorite sports game and make him or her feel your support for his interest. You can go ahead with football cakes, cricket cakes, or go with the logos or the flags of the teams.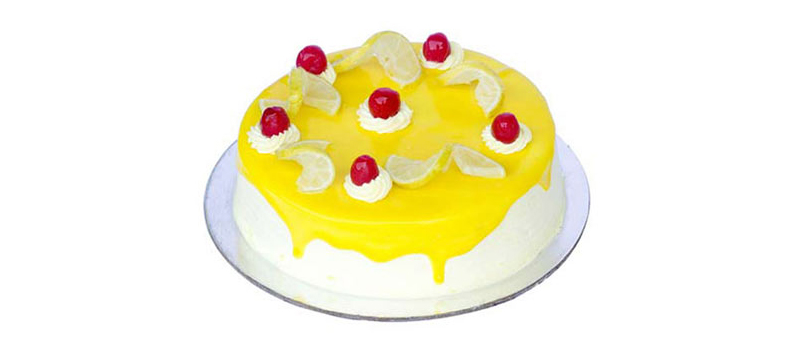 Ice Cream Cakes
Children can make their parents go crazy for their love for ice creams. How much you make your child understand that too much ice cream is not good for health, but they are their own kings and will do anything to relish on these desserts at any time of the day. Flabbergast your little ones with luscious and super creamy ice cream birthday cakes prepared by industry experts for your little prince or princess. These sweet surprises will make your kiddos jump with joy and create some really amazing memories of their childhood.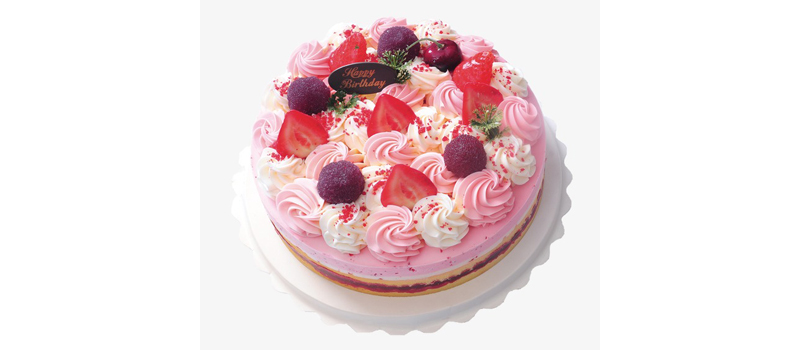 Final words
If you find these suggestions of amazing birthday cakes for kids useful and helpful, then make this upcoming birthday celebration of your kid extremely special and a wonderful one by selecting any of these cakes from above. They will certainly add a punch of happiness and warmth in your birthday celebrations. Giftalove.com is an online cake shop having some really amazing kids birthday cakes in their catalog and getting them delivered at the doorsteps just in time without any failure.
Sakshi Ecavade is our in-house content developer having a good understanding about the gifting industry. She creates quality content surrounding flowers, chocolates, plants, cakes, and other products which makes excellent gifts for the people. Accurate and authentic information is what she tries to deliver through her blogs.