Navratri is one of the sacred festivals in India. Navratri, in Sanskrit, combines two words, 'Nav' meaning nine, and 'Ratri,' nights. Hence it's celebrated for nine nights to worship the different forms of Maa Durga , Shailputri, Brahmacharini, Kushmanda, Katyayani, Chandraghanta, Siddhiratri, and Kaalratri. Chaitra Navratri is one of the Navratri, celebrated in April and March. Chaitra Navratri is mostly celebrated like Sharad Navratri, the most popular Navratri. People offer prayers to Goddess Durga and seek blessings. They also give Navratri gifts and express love and affection to their loved ones.
As the festival is approaching, let's find out the Chaitra Navratri 2023 Dates, timings, and colors!
How Many Navratri in a Year is Observed?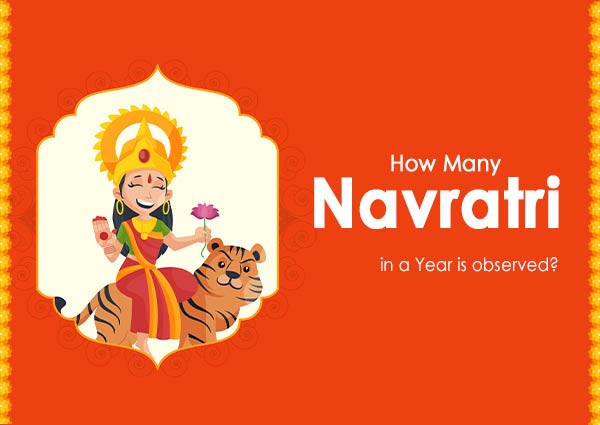 Navratri is a sacred nine-day festival that is observed four times a year. It's celebrated with the utmost joy by Hindus to honor the different avatars of Goddess Durga. Here are four kinds of Navratri:
Chaitra Navratri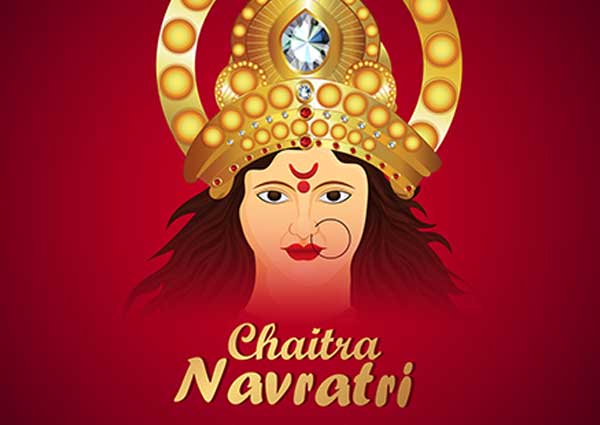 Chaitra Navratri is one of the four Navratri celebrated in a year. It falls on the Chaitra month of the Hindu calendar or from March to April in the English calendar. Chaitra Navratri is also known as the Basant Navratri and is marked as the beginning of the Hindu New Year.
Ashadha Navratri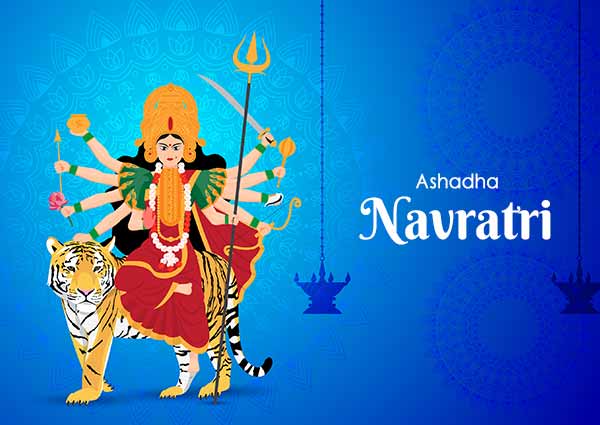 Ashadha Navratri is celebrated during the Hindu month of Ashadha or between the Gregorian months of June and July in the English calendar.
Sharad Navratri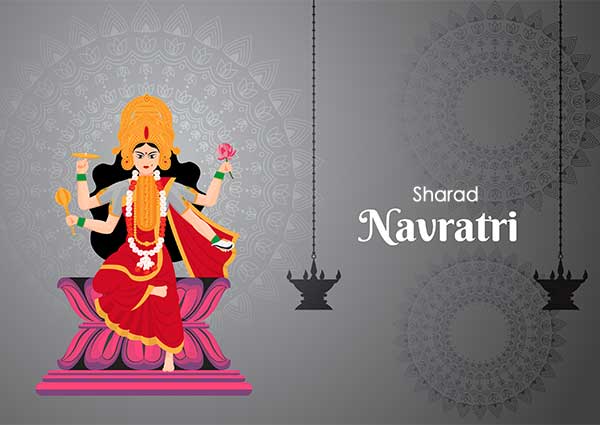 Sharad Navratri is the most popular Navratri, celebrated in the Hindu month of Ashwin or from September to October per the Hindu calendar.
Magha Navratri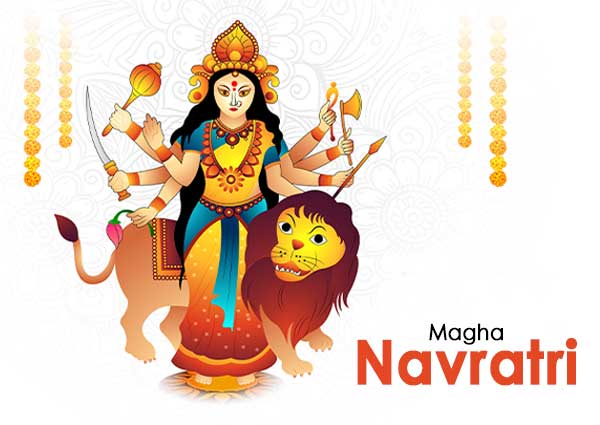 Magha Navratri falls from January to February or in the Magha month of the Hindu calendar. The fifth day of this Navratri is celebrated as Basant Panchami, which marks the beginning of the harvest season. On this day, Hindus worship Maa Saraswati, the Goddess of writing, music, and art. People also celebrate the day by flying colorful kites.
When is Chaitra Navratri 2023?
This year, the Chaitra Navratri festival will be celebrated from the 22nd to the 31st of March, 2023. You can refer to the following table to know the dates of each day of the Chaitra Navratri festival.
| Navratri Day | Date | Primary Goddess Puja |
| --- | --- | --- |
| Day 1, Pratipada | 22nd March, Wednesday | Maa Shailputri Puja |
| Day 2, Dwitiya | 23rd March, Thursday | Maa Brahmacharini Puja |
| Day 3, Tritiya | 24th March, Friday | Maa Chandraghanta Puja |
| Day 4, Chaturthi | 25th March, Saturday | Maa Kushmanda Puja |
| Day 5, Panchami | 26th March, Sunday | Maa Skandmata Puja |
| Day 6, Shashthi | 27th March, Monday | Maa Katyayani Puja |
| Day 7, Saptami | 28th March, Tuesday | Maa Kalaratri Puja |
| Day 8, Ashtami | 29th March, Wednesday | Maa Maha Gauri Puja |
| Day 9, Navami | 30th March, Thursday | Maa Siddhidatri Puja |
Chaitra Navratri Timings 2023
Here are the timings for Chaitra Navratri 2023. Ghatasthapana Muhurta marks the beginning of the nine-day festivity. This year, Chaitra Navratri will start from 6:23 AM to 7:32 AM on Wednesday, 22nd March.
| | | |
| --- | --- | --- |
| Pratipada Tithi Begin Time | 10:52 PM | 21st March, 2023 |
| Pratipada Tithi End Time | 08:20 PM | 22nd March, 2023 |
| Meena Lagna Begin Time | 06:23 AM | 22nd March, 2023 |
| Meena Lagna End Time | 07:32 AM | 22nd March, 2023 |
How is Chaitra Navratri Celebrated?
Chaitra Navratri is celebrated to mark the beginning of the New Year as per the Hindu calendar. It's also known as Ugadi or Yugadi, a combination of two words, which means 'new beginnings. Chaitra Navratri is celebrated for nine days to celebrate the nine forms of Goddess Durga. The festival is associated with Lord Ram, the king of Ayodhya, who was the fourth avatar of Lord Vishnu.
Chaitra Navratri is celebrated in several ways in India. Many people observe the festival by keeping fast for the whole nine days. They have only milk and fruits or food without salt. They also participate in the ritual of worshipping young girls as they are seen as the embodiments of Goddess Durga. This is called Kanya Puja or Kanjak Puja, where people invite girls to their homes, wash their feet, feed chana and halwa to them, and offer kanya puja gifts.
The devotees of Maa Durga offer prayers and special sweets and dishes called bhog, which is then given as Prasad to others. People during the festival wear new clothes and decorate their homes and pooja room with mango and Ashoka tree leaves. They also visit their loved ones' homes and exchange Navratri gifts, munching on traditional sweets and snacks.
Chaitra Navratri Colors 2023
The nine days of the Chaitra Navratri 2023 festival are associated with some colors which depict the goddesses during the festival. People decorate their pooja room and mandir and wear clothes associated with that day to honor the Goddess and seek their blessings. Here are the Chaitra Navratri colors for this year
Day 1 – Royal Blue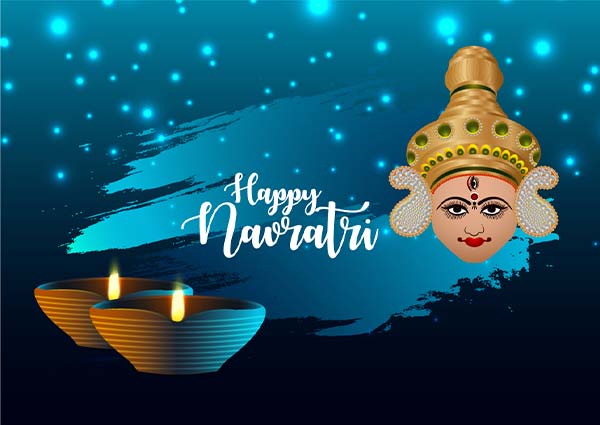 Royal Blue is the color of the first day of Chaitra Navratri. This color is a symbol of richness and purity. You can wear royal blue attire to look elegant on this occasion. Decorate the pooja room with vibrant and beautiful blue orchids.
Day 2 – Yellow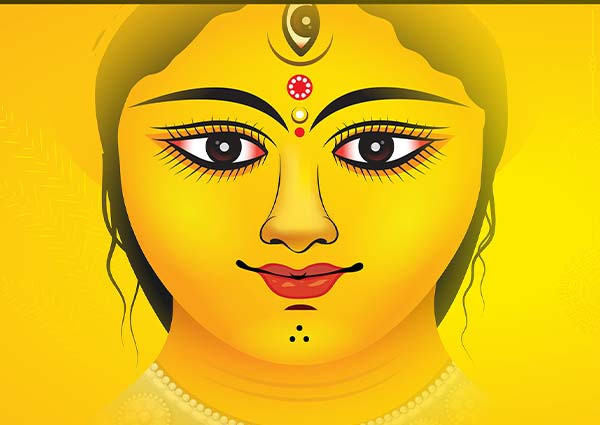 Yellow is the symbol of happiness and cheerfulness. Show everyone your glee by wearing beautiful yellow attire. You can also decorate your mandir at home with pretty yellow flowers such as marigolds.
Day 3 – Green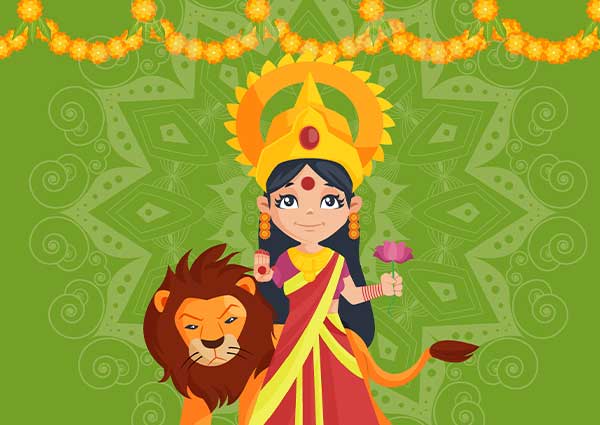 Celebrate the third day of Chaitra Navratri in green, which signifies fertility, serenity, peace, and growth. For the mandir and home décor, you can make torans with Ashoka or mango leaves.
Day 4 – Grey
The color for the 4th day of Navratri is grey. It's a symbol of balanced emotions. Make a subtle style statement with this pretty color on this festival. You can also decorate the mandir at your home with mirror work cloth.
Day 5 – Orange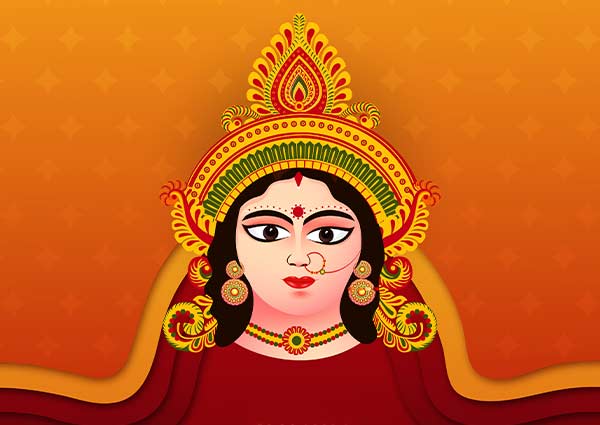 Orange signifies warmth and vitality. On the fifth day of Chaitra Navratri 2023, you can dress up in a pretty orange hue. Adorn your mandir with torans of yellow and orange marigold flowers.
Day 6 – White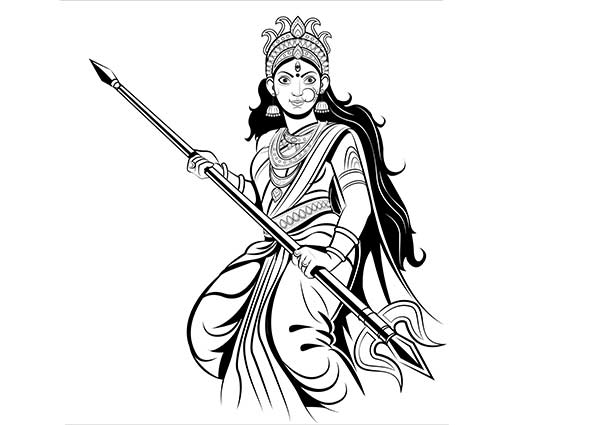 White is the color of innocence and purity. On the sixth day of Chaitra Navratri, adorn the sacred mandir and the pooja room with pretty white tulips.
Day 7 – Red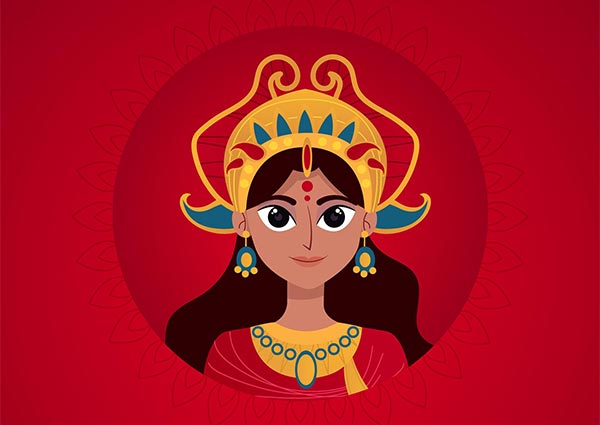 Celebrate the seventh day of Chaitra Navratri wearing red. This color symbolizes love and is also the most preferred color of chunri, offered to the Goddess. Decorate your pooja space on this day with vibrant red roses.
Day 8 – Sky Blue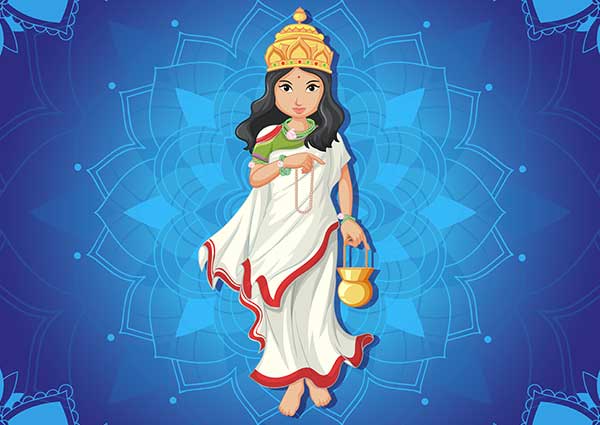 Day 8th of the Chaitra Navratri is linked with the color sky blue. This color represents honesty, vastness, and loyalty. Celebrate the eighth day of the festival in this pretty color, and you can also decorate your pooja room with pastel blue drapes.
Day 9 – Pink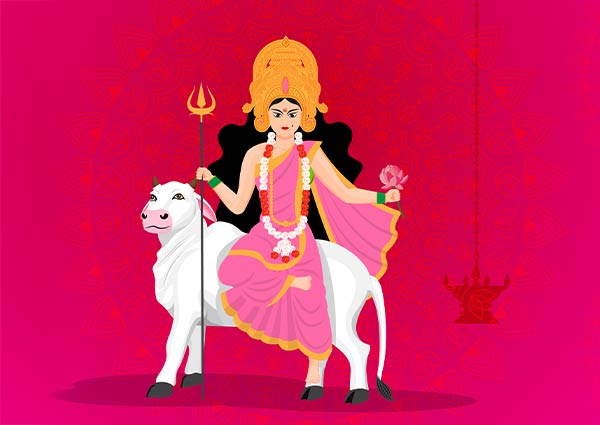 The color for the ninth day of Chaitra Navratri is pink. This hue represents affection, love, and harmony. You can decorate your pooja room and mandir on this day with pretty pink wall hangings, flowers, and home decor.
We hope this blog has helped you learn more about the Chaitra Navratri festival. On this special occasion, surprise your loved ones with special gifts. And, if you haven't shopped for any gifts yet, you can quickly place your orders on Giftalove.com. Here you will find a huge collection of online Navratri gifts at attractive prices which you can send to your loved ones with through free delivery.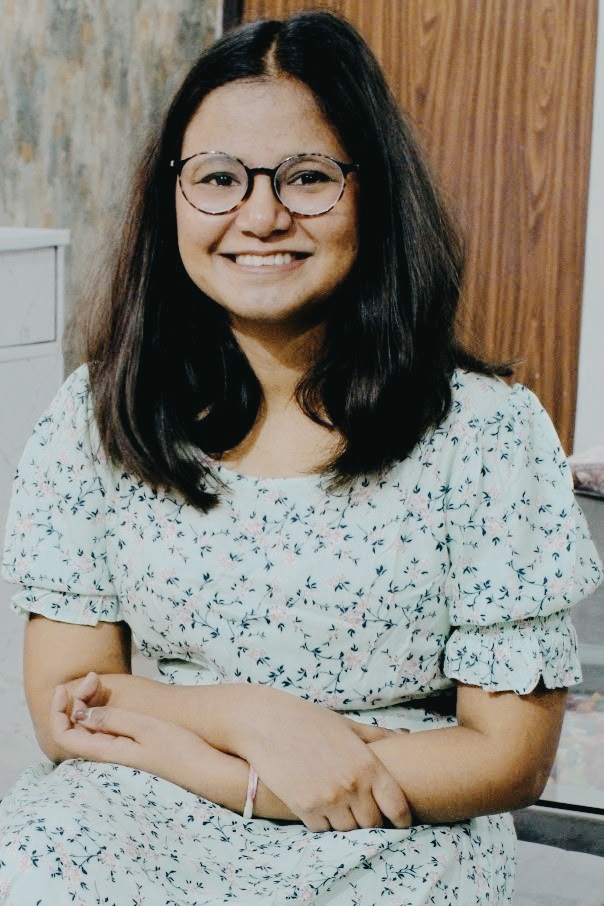 Pratiksha is our in-house content writer who aims to provide quality content to her readers. In her free time, she enjoys reading and writing, and learning about new things.