Diwali is derived from two Sanskrit words: 'Dipa' and 'Awali,' where Dipa stands for lights and Awali stands for rows. Thus, the literal meaning of Diwali equals 'Series or Rows of Lights.' The festival of Diwali, also known as the festival of lights. And according to the Hindu Calendar, the festival is celebrated on the "Amavas" of "Kartik." Even the festival is considered a Hindu festival, Diwali marks other events in different communities. Everywhere, the festival of lights symbolizes the spiritual "Victory Of Light(Truth) Over Darkness(Evil)," "Burai Pe Achhai Ki Jeet, "or can say "Knowledge Over Ignorance." Also, Diwali is a festival of wearing new clothes, preparing sweets, bursting crackers, and doing some prayers in front of a God's idol seeking more wealth and prosperity for their family. People also indulge into Diwali gift shopping online India to amp up the celebration.
Reason Behind Diwali Celebration:
The festival of Light, Deepawali, is celebrated widely all over the country with great zeal and excitement. And behind the celebration of Deepawali, many Hindu Mythological stories mark the day of the killing of a demon named Narkasur by Lord Krishna. Some believe that Diwali marks the day of the return of the Pandavaas to Hastinapur.
But the most famous legend prevalent across the country is that this day marks the triumphant return of Maryada Purushottam Shree Ram and the Jagat-Mata Sita to Ayodhya from exile of 14 years, killing the demon king Ravana. But apart from all these, there are several mythological stories related to Diwali which you should know about.
Diwali Celebration in North India: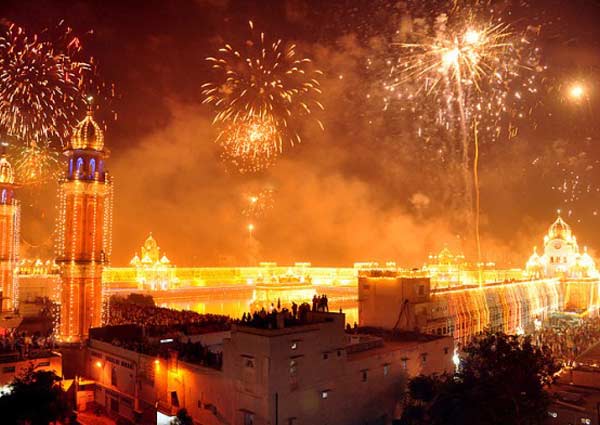 Spending 14 years of exile, Maryada Purshottam Shree Rama came back to Ayodhya. That night, the people of Ayodhya light up Diyas lamps to welcome their future King in Ayodhya. After that day, a consistently Diwali celebration was commended for praising the arrival of Lord Rama to Ayodhya. And since then Diwali celebration is currently celebrated in numerous places of the country and the world with great zeal.
Diwali Celebration in South India: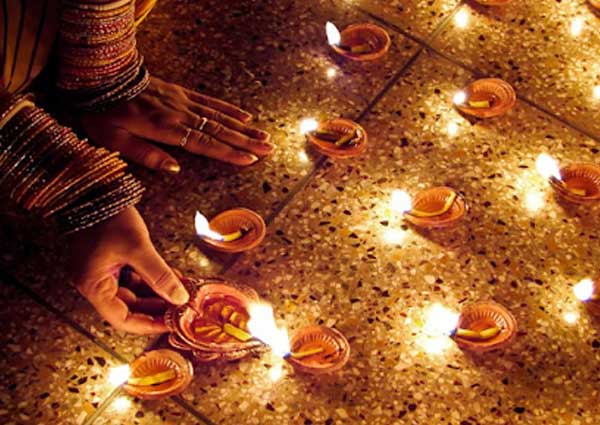 It is said that upon the arrival of Narak Chaturdashi, Lord Krishna Killed the fallen angel Narakasura and re-established peace and happiness again. And in this joy, there is a pattern to observe Diwali in South India on the following day of Chaturdashi.
Diwali Celebration in Western India: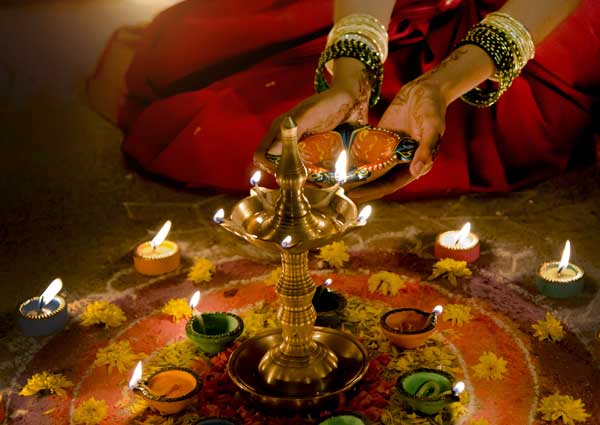 On the fourth day of Diwali festivity, Diwali is lauded in western India to enjoy the demon King Bali getting back to earth. And according to Vishu Purana, it is said that Lord Vishnu had sent him to an alternate universe, after which Bali got back to earth long after. This day of re-visitation of Bali is praised as Diwali.
Diwali Celebration in Eastern India: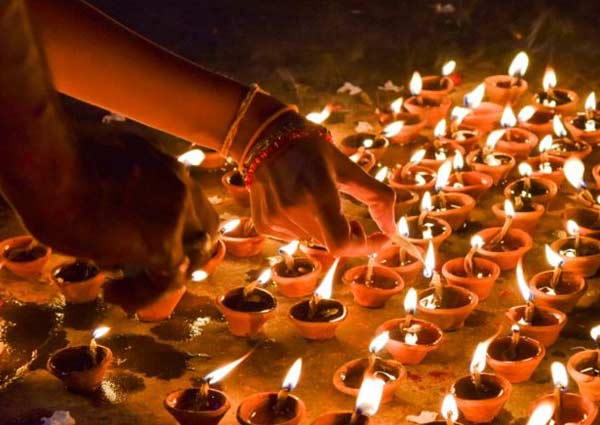 In eastern India, Kali Puja is moreover seen close by Diwali. So someplace Deepawali is praised as Kali Puja as well.
When is Diwali 2022/Deepawali 2022?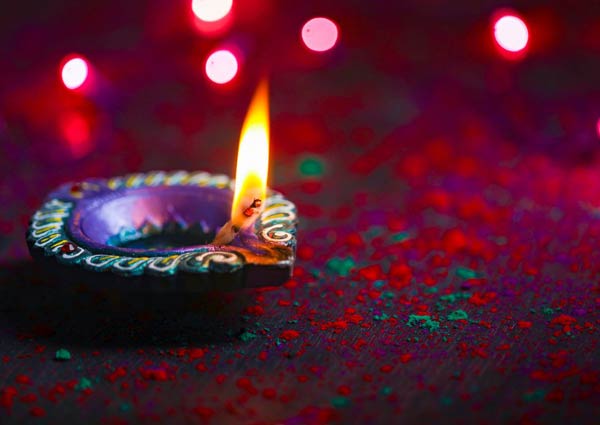 Shubh Muhurat for Diwali 2022
Diwali Date: October 24, Monday
Lakshmi Puja Subh Muhurat: 06:53 PM to 08:16 PM
Duration: 01 Hour 23 Mins
Pradosh Kaal: 05:43 PM to 08:16 PM
Vrishabha Kaal: 06:53 PM to 08:48 PM
Amavasya Tithi Begins: 05:27 PM on Oct 24, 2022
Amavasya Tithi Ends: 04:18 PM on Oct 25, 2022
5 Days Long Diwali Celebrations 2022
Day 1 – Dhantrayodashi 23th October 2022
Day 2 – Narak Chaturdashi 24th October 2022
Day 3 – Lakshmi Puja 24th October 2022
Day 4 – Govardhan Puja 25th October 2022
Day 5 – Bhaiya Dooj 26th October 2022
Deepawali Lakshmi Puja Preparation:
After getting the time and total duration of Lakshmi Puja, you can start preparing for Lakshmi-Ganesh Pujan. Here are some tips to make your auspicious day more grand and exciting:
You can either use your temple area in your home or a wooden Chowki for performing the rituals.
Later on, kindly spread some rice before the Chowki.
Pour some oil or Desi-Ghee into Diya and Light it up.
Fill water or Ganga-Jal in a Copper/Pital Kalash.
Put a pinch of Haldi, Kumkum, and Chandan(Sandalwood) into it, and cover the neck of the Kalash with Mango leaves.
And at the end, put a whole Coconut with its husk over the Kalash.
Puja Procedure:
Gently spread some rice on the surface of the chowki and place idols of Goddess Lakshmi and Lord Ganesha. The layer of rice at the bottom acts as an Asana (seat). Kindly start with Lord Ganesha, as he got the boon to be worshipped first. That's why the offerings must be first made to Lord-Ganapati.
Invite the deities to accept your humble offerings.
Padya – In Padya, offer a drop of water to the Lord's feet.
Argha – Offer a drop of water to the Lord's feet.
Apchaman – Drink water from your palm after offering it to Lord. And for the Abhishek, kindly place each deity's idols on one plate to another and repeat the following process.
Snana – One may use water, milk, coconut water, Gangajal, honey, curd, etc., for doing the Abhishek – only if the idols are made of metal.
Once the Abhishek is done, gently pour water on each idol and wipe them with a clean cloth.
After performing the Abhishek, gently place the deities back in their respective positions.
Vastra – Offers a fresh piece of cloth to the deity; you can also use small pieces of kalava as vastra and offer two pieces for each idol.
Yagnopaveeth – Offer the sacred Janeu and Akshat to the Lord Ganesha.
Also, worship the lamp by offering freshly plucked flowers, Akshata, Kumkuma, Haldi, and Chandana.
Do Dhyana and Lakshmi-Ganesha Paath with your family and recite it to spread peace and happiness in your home. Connect your inner self with the almighty and pray for world peace and harmony among them.
Diwali Puja Mantras
Ganesha Mantra
Om Gam Ganpataye Namah
Vakratunda Ganesh Mantra
"Vakratunda Mahakaya, Surya Koti Samaprabaha
Nirvighnam Kurumedeva Sarva Karyeshu Sarvada"
Diwali Gifts: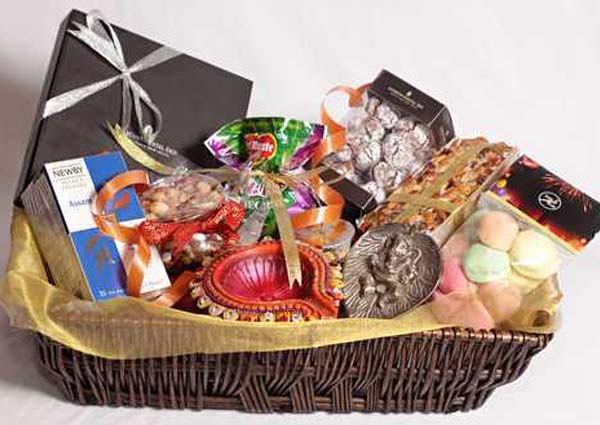 When you do a Diwali gift online shopping, finding a present for your loved ones isn't a simple task. A gift should be more unique, captivating when it is given at an exceptional event like Diwali. You can make the most of this celebration and try to win their heart with exclusive Diwali gifts and make them feel cherished and memorable. So, to help you, Giftalove.com is here. It has many eye-catching and adorable Diwali gifts ideas that you and your loved ones cannot resist.
Follow the lists below, and make your loved ones' day super excited and thrilled:
Lakshmi-Ganesh Idols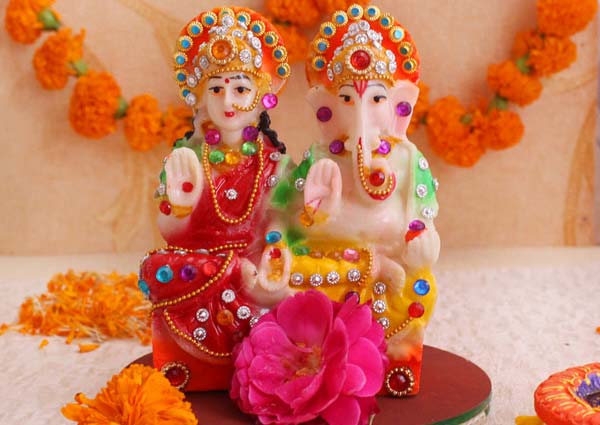 If your loved ones are picky and you cannot find the best Diwali gifts, then gifting them Idols of Lakshmi-Ganesha Idols can be perfect for you as it is said that the idols will bring more happiness, wealth, health to the loved ones. These are available in the market, or you can shop them from any reliable online store.
Dry Fruits Gift Hamper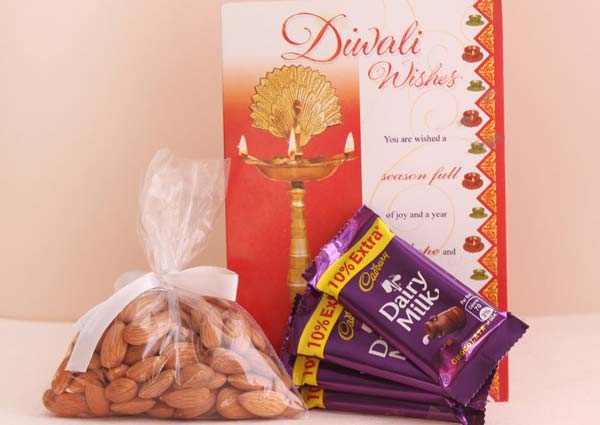 If you want to gift some healthy gifts, then Dry fruits fill all the void. Whether it is dates, cashews, almonds, walnuts, peanuts, or raisins, there is no better way to discover healthy gifts than dry fruits. Also, it is very easy to buy Diwali dry fruits online for family and friends.
Aromatic candles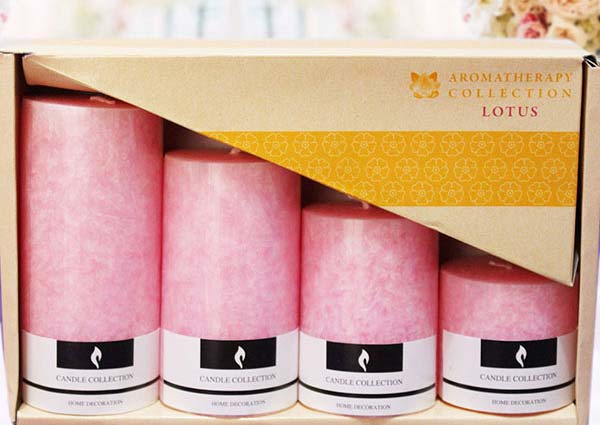 Aromatic candles bring warmth and happiness to the home and life of your loved ones. The fragrance of these candles makes the environment more soothing, and the light spreads beauty inside the house. So, go for these scented Diwali candles!!
Grooming Kit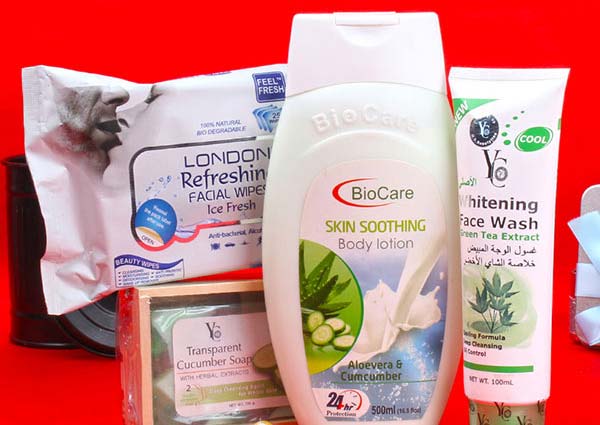 A grooming kit is an incredible Diwali gift for men as not many men go out there and purchase a grooming kit for themselves.
Smart Watch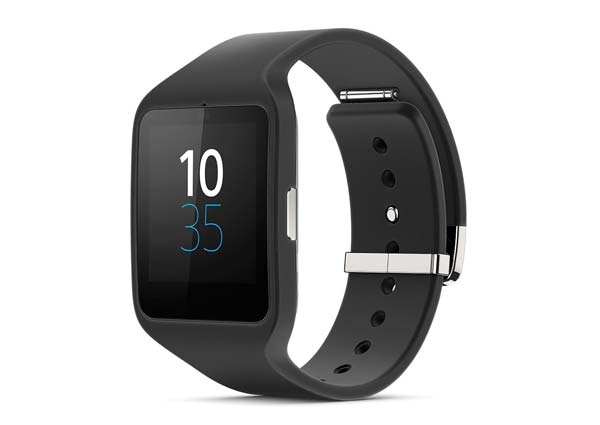 Smartwatches are the gadgets that are making massive clamor in 2022. An extension of your smartphone, these watches are equipped for significantly something beyond making calls. So, make your loved Diwali super astonishing with this gift.
Accessories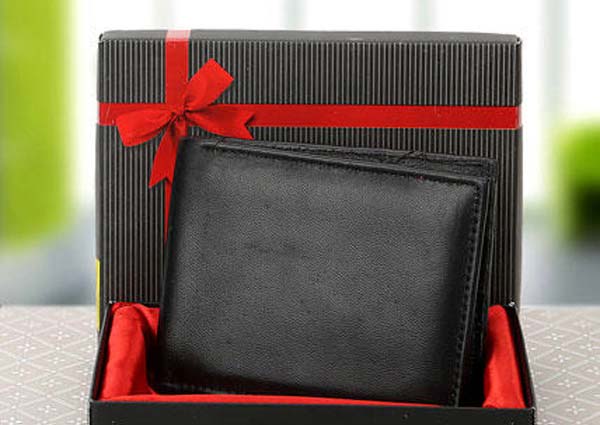 A few accessories like leather Belts, Wallets, Shoes, Goggles, and Cufflinks could be another appropriate present for your better half or loved ones.
Diwali Gift Hampers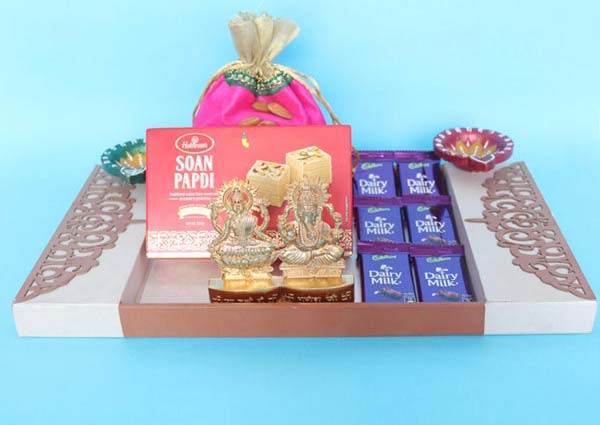 You can also order Diwali gift hampers online for your boyfriend from Tied Ribbons. You can pick anything like desserts, frill, fragrances, or grooming items to be included in the gift hamper.
Perfumes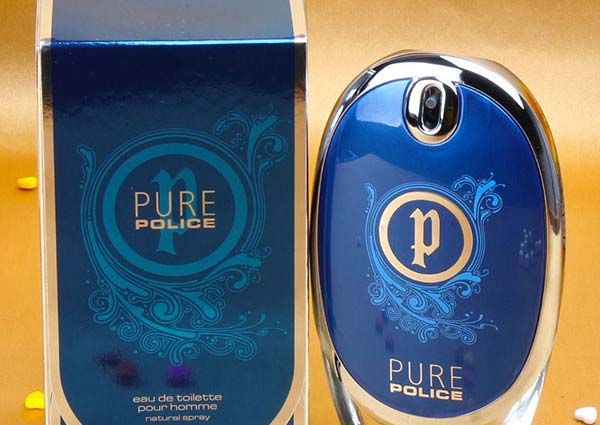 If you are willing to buy and send Diwali gifts, Perfumes are the perfect gift choice for people who love collecting fragrances.
Customized Photo Frame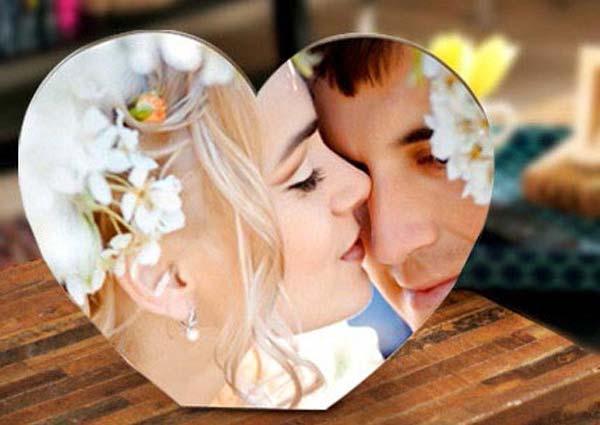 You can pick an elegant, customized picture frame to make a long-lasting impression on your boyfriend.
Conclusion:
This Diwali, celebrate with knowledge and take Sankalpa (vow) to serve humanity and lives. And on this auspicious day, Light the lamp of love in your heart, the lamp of abundance in your home, and the lamp of compassion to help others. Giftalove.com is a reliable and authentic online Gifting-portal with a wide range of exciting gifts. You can browse the site and get exceptional products with Diwali same-day Gifts delivery services.

Sakshi Ecavade is our in-house content developer having a good understanding about the gifting industry. She creates quality content surrounding flowers, chocolates, plants, cakes, and other products which makes excellent gifts for the people. Accurate and authentic information is what she tries to deliver through her blogs.