"Flowers always make people better, happier and more helpful; they are sunshine, food and medicine for the soul." – Luther Burbank
The bright colors of the flowers, the enchanting fragrances, and the peace they provide to the mind and heart is just inexplicable. Nature has blessed humankind with innumerable beautiful blossoms which are well-known for their attributes beneficial for the people. The universal qualities of the vivacious blooms are definitely required for the positive well-being. Known for spreading happiness, love, and warmth everywhere they are kept, these colorful beauties will certainly make everyone just go awe after them.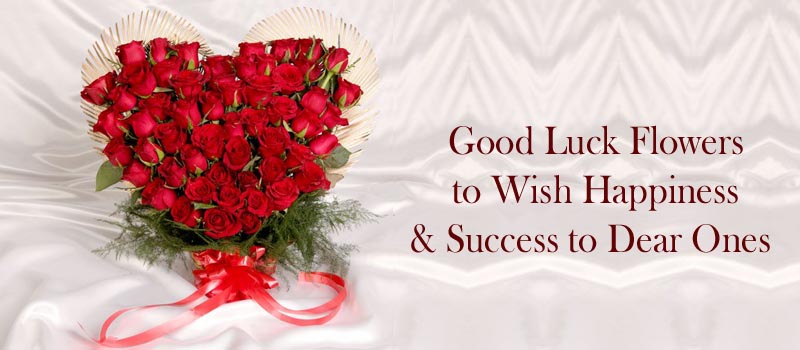 Feng Shui flowers are a popular variety among all which helps bringing happiness and prosperity in one's life. When it's about blessing dear ones with all the happiness and good luck, one can never go wrong with these auspicious blossoms. Gifting these to your loved ones on their special occasions will certainly bless them with good fortune and brings positivity in their life.
Read here…
1. Sunflowers
According to the traditions mentioned in the folklores, sunflowers are lauded as the flower which brings good luck and denoted loyalty, passion, and truth. These beautiful yellow flowers represent strong devotion as they always follow the direction of the Sun. Its appearance is similar to the Sun symbolizing spiritual knowledge, which is why it is called a Sunflower. These blossoms bring happiness and strengthen bonds with the dear ones whom they are gifted to. It fills our homes with a strong sense of protection and positivity.
Sunflowers make excellent gifts for people about to graduate from a school or college, or commencing a new business…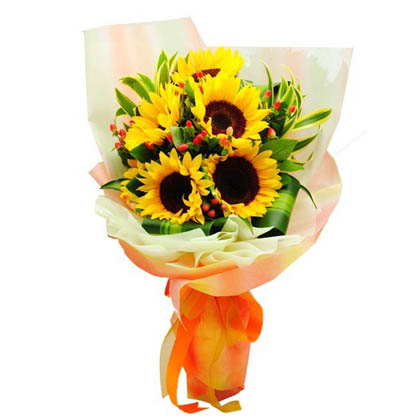 2. Lilies
One of the most beautiful and diverse flowers, Lilies represent happiness, calm, and peace through its beautiful appearance. According to the Chinese Proverb, "When you have only two pennies left in the world, buy a loaf of bread with one, and a lily with the other." The "Lily of the Valley' is the traditional flowers for good fortune. The plant of 'Peace Lily' also serves as an amazing option to bless dear ones with all the happiness and good luck in life. The strong positive vibes emitted by this plant in home or office will bring good fortune and success wherever it is placed.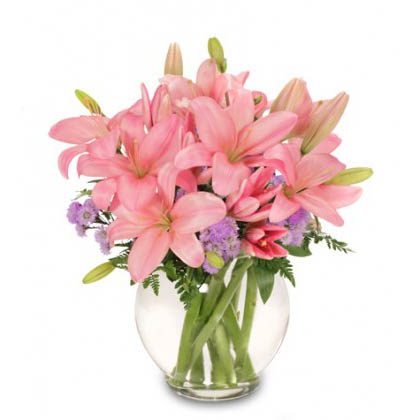 3. Orchids
According to Feng Shui, orchid is considered as a classic symbol of fertility. The flower brings harmony and perfection in people's life. It symbolizes abundance, spiritual growth, and purity of mind and heart.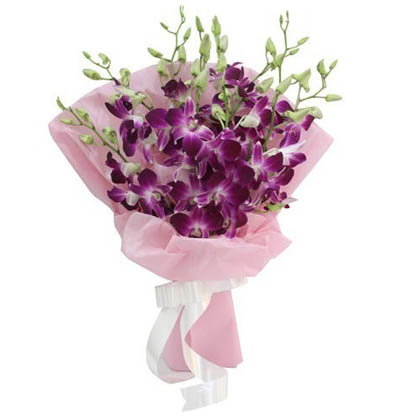 4. Chrysanthemums
One of the most lauded flowers in the Asian continent and Feng Shui culture, chrysanthemums spread happiness and good fortune in the homes where they are kept…They bring more balance and success in one's life and spreads prosperity in one's life. As this flower is believed to attract positive energies, it brings good luck to you and your home. Go for the golden ones as they symbolize prosperity and wealth.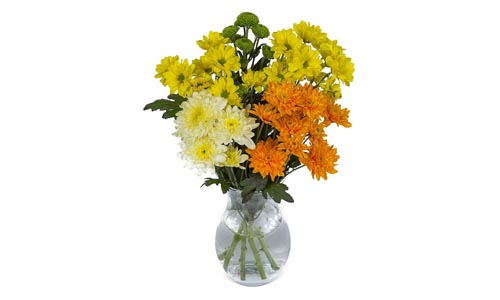 5. Anthurium
Also known as Flamingo Lilies, Anthuriums of red or pink colors are considered auspicious as they represent success and happiness. The heart shape of these blossoms and the bright colors will bring cheer and good luck to your loved ones.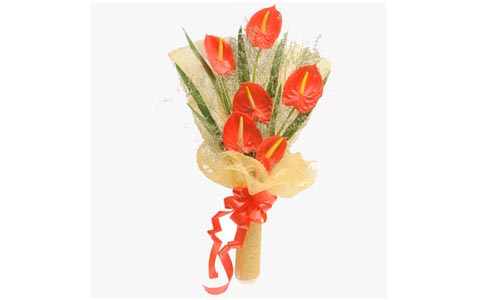 6. Marigold
Popular in the Hindu culture and traditions, marigolds are popular flowers used in the religious ceremonies in India. For offerings to Gods and Goddesses, and decorating homes on festive and special occasions, these blossoms in orange, yellow, and maroon represents auspiciousness and good luck in every way. Marigold is associated with Mother Mary and therefore, wards off evil energies and brings good luck to people.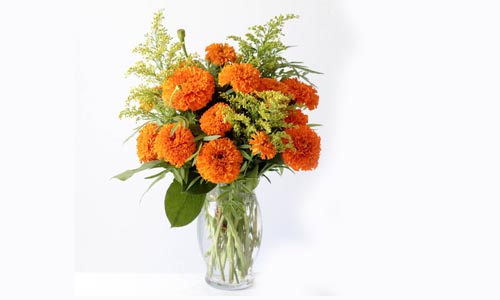 7. Lotus
In Buddhism, the lotus flower is considered auspicious and pure. Though this religious flower grows in the mud, but stays away from the dirt and spreads positive vibes all around. The flower represents the journey of a man towards enlightenment. It is believed that this flower brings peace and harmony to one's homes and spread happiness all around.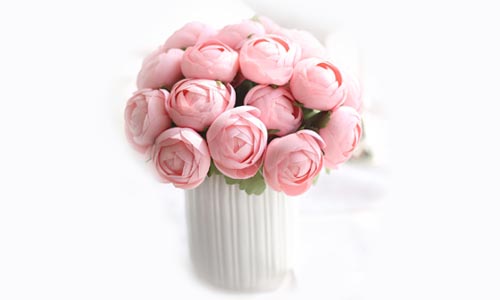 The Final Note
So, next time when picking flowers for your loved ones, do remember the name of these ones and bless them with all the positive luck and prosperity. These unconventional flowers will certainly surprise them and make them applaud your unique choice. And, when they become aware of the reason behind your choice of these blossoms, they will undoubtedly feel blessed to have such a concerned and loving person in their life. If you wish to go ahead with orchids, lilies, and chrysanthemums flowers online, then do visit Giftalove.com. It is an online gifting portal offering a large variety of floral arrangements of these good luck flowers in their catalog.
Sakshi Ecavade is our in-house content developer having a good understanding about the gifting industry. She creates quality content surrounding flowers, chocolates, plants, cakes, and other products which makes excellent gifts for the people. Accurate and authentic information is what she tries to deliver through her blogs.