Valentine's Day or the day of love is around the corner. Days before this romantic occasion, the gift stores are stocked with fresh romantic blooms, chocolates, teddy bears, and other Valentine gifts for him and her. But, do you know some countries celebrate the day of love in another month? And some countries have their unique traditions of celebrating this day. Are you wondering how valentine's is day celebrated around the world? Keep reading below to find out!
1. Gifting Chocolates to Guys in Japan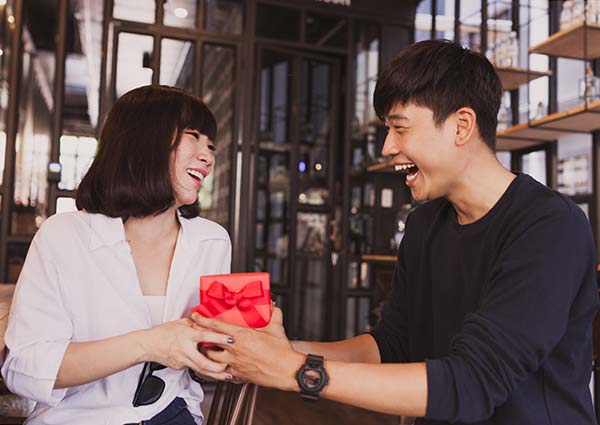 One special Valentine's Day tradition in Japan is pampering boys with chocolates. Girls on this day offer two kinds of Valentine chocolates: Giri-choco, given to male friends, classmates, or co-workers. The other chocolate is called Honmei-choco, which the girls prepare at home and gift to someone special to who they want to express their love.
The boys reciprocate the gesture of gifting chocolates a month after Valentine's Day, on the 14th of March, known as White Day.
2. Gifting Chocolates and Black Day in South Korea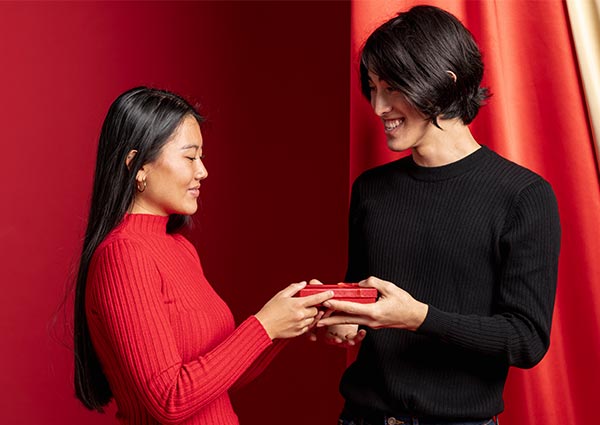 Valentine's Day in South Korea is celebrated much like Japan, where girls give chocolates to boys, who then return the gesture on White Day. Another tradition in South Korea is Black Day, which falls on the 14th of April. It's a day for people to mourn being single by eating bean-paste noodles called jajangmyeon.
3. Finland Celebrates this Day with Friends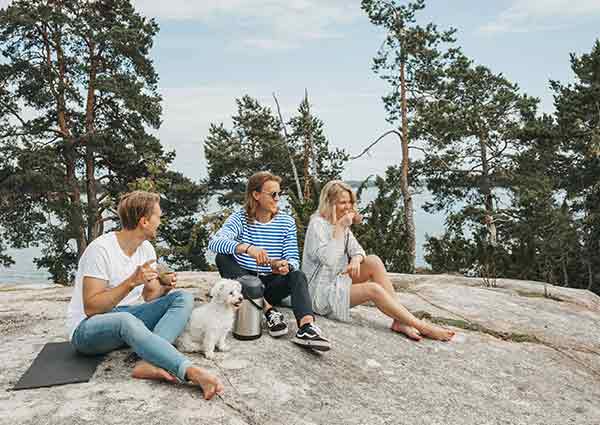 On the 14th of February, instead of Valentine's Day, people celebrate Ystävänpäivä, which means the Day of the Friends. Years ago, this day was celebrated by encouraging students at school to give handmade gifts to their friends. And this is how it became a tradition to celebrate this day with friends to celebrate their bonds. Couples also celebrate this day by gifting special gifts to each other.
4. Day of Winemakers in Bulgaria

Everyone celebrates Valentine's Day around the world in several unique ways, and one such country is Bulgaria. The 14th of February here is celebrated as the Day of Winemakers or Saint Trifon's Day to honor the patron of wine producing, Saint Trifon Zarezan. The day traditionally falls on the 1st of February, according to the old Julian calendar, which is followed by the church. Still, people celebrate this day on the 14th of February after the country switched to the Gregorian calendar.
On this day, men prune the grapevines and pour some on the ground for the soil's fertility. Couples, young and old, both celebrate the day together by having a locally produced glass of wine.
5. Gifting Carved Spoons in Wales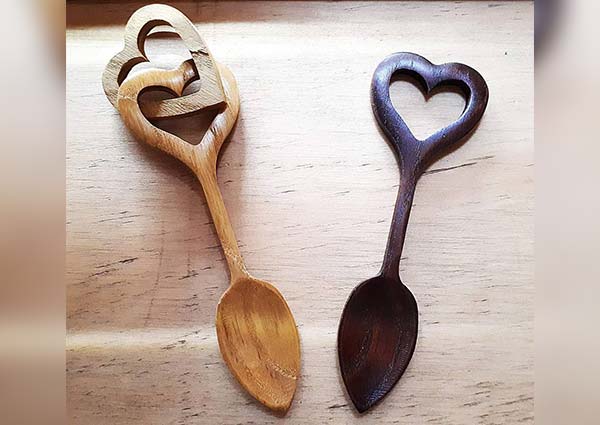 Another one of the unique Valentine's Day traditions around the world includes gifting carved spoons. People in Wales celebrate their patron saint of lovers, Saint Dwynwen, on the 25th of January, called the Day of Dwynwen. On this day, the couple gifts each other intricately carved wooden spoon to express their love. The Welsh have followed this tradition since the 16th century. Carved spoons here are a symbol of love and are also gifted on occasions such as birthdays and weddings.
6. Day of Saint Dionysius in Valencia, Spain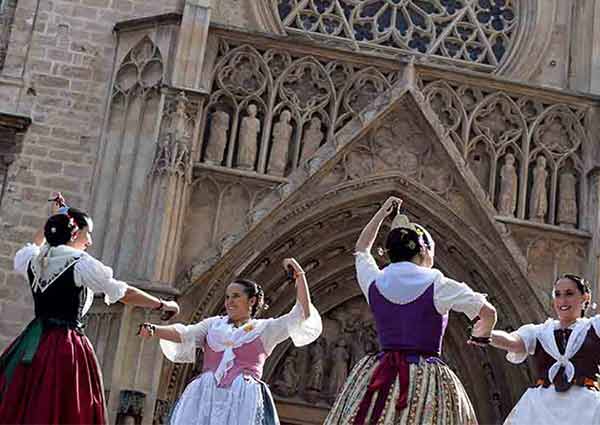 Instead of the 14th of February, Valencia, in Spain, celebrates its day of love on the 9th of October. This day celebrates the feast of Saint Dionysus. On this day, men make figurines out of marzipans called "macadora" and gift these to their female companions. The streets of Valencia and some villages in Spain are also packed with beautiful parades.
7. Snowdrops and Gaekkebrev in Denmark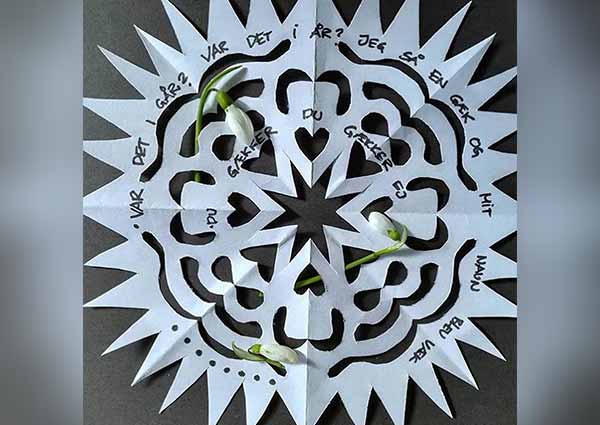 The celebration of Valentine's Day in different countries is unique and fun. Instead of gifting the usual romantic flowers in Denmark, men give pressed white flowers called snowdrops to their lovers and friends. They also give gaekkebrev, or a "joking letter" to the women, with funny messages or poems. The cards are signed with dots, and the women have to guess who gave the card to them. If the guess is right, the women get an Easter egg later in the year.
8. Secret Friend Game in El Salvador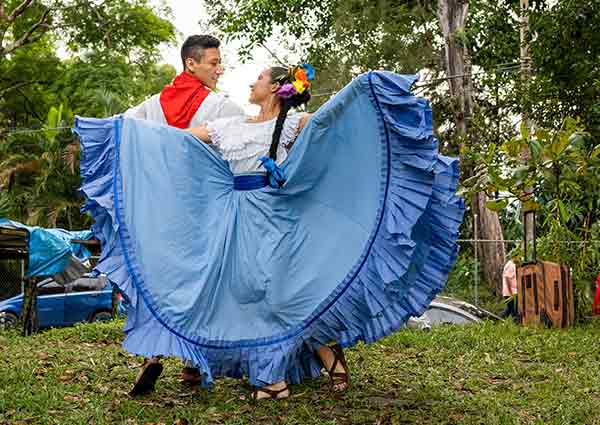 Valentine's Day in El Salvador is a day of both love and friendship. Salvadorans play a game called "secret friend," where friends, co-workers, classmates, or family members write names on paper. Each person then picks a piece of paper, and they have to get a gift for the person whose name is on the paper. Then when the time comes, everyone sits or stands in a circle. Each person says one good quality about their "secret friend."Others have to guess who the gift is for. This game is very similar to the ones people play on Christmas called "secret Santa."
9. Waking up Early and Romantic Dates in Italy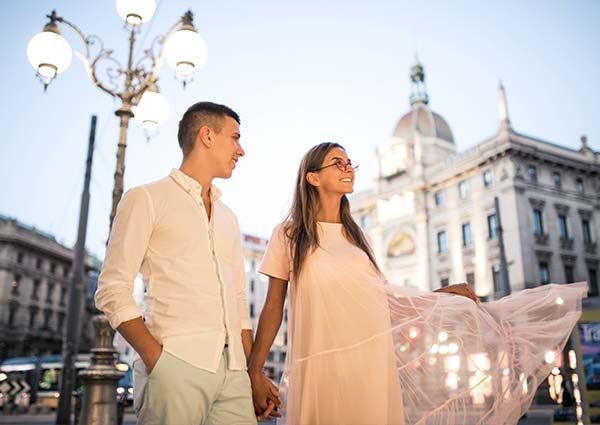 On the 14th of February, Italy celebrated Valentine's Day as the Spring Festival. Young people would take walks in the garden and read romantic poetry. Another unique tradition was that a young and unmarried girl would wake up before dawn, and the first man she would spot would be the one she would marry. Or, he would be someone who resembles her future husband. Today, Italians celebrate this amorous day by going on romantic dates and exchanging gifts.
10. Wearing Hearts on Her Sleeves in South Africa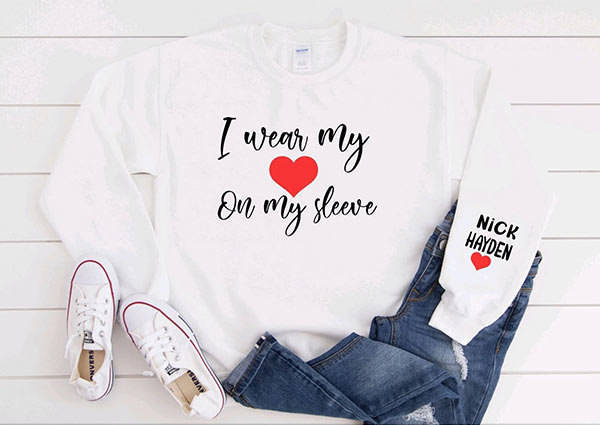 In South Africa, people celebrate Valentine's Day with an ancient Roman tradition called Lupercalia. In this tradition, a woman wears a heart on her sleeve or by pinning the name of their love interest on her shirt.

Valentine's Day, the day of love, is celebrated worldwide, but with unique twists. We hope that you enjoyed reading about the different traditions. And, if reading about Valentine's Day traditions got you thinking of what to gift to your partner on this occasion, then Giftalove.com is for you. It's one of the best online gifts store offering a huge range of Valentine presents for him and her.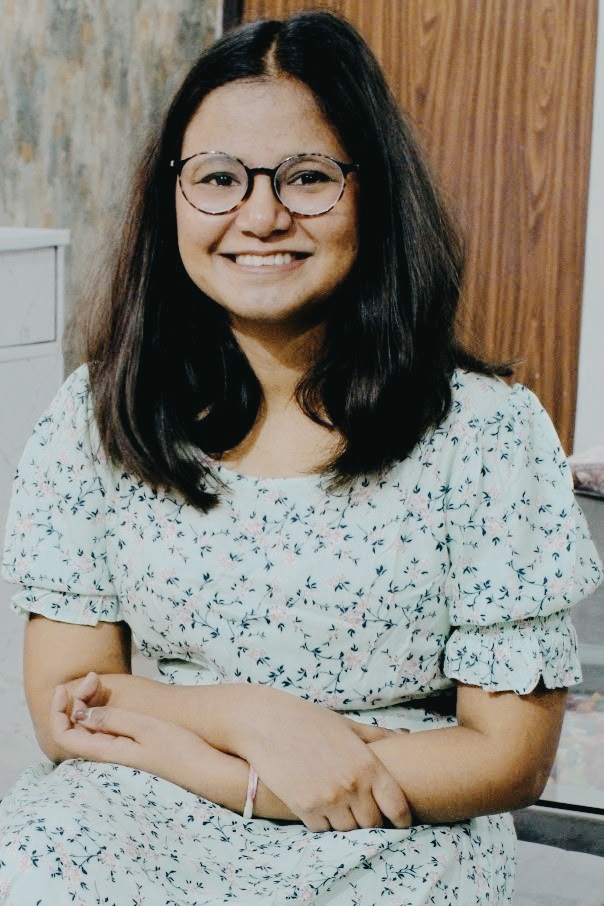 Pratiksha is our in-house content writer who aims to provide quality content to her readers. In her free time, she enjoys reading and writing, and learning about new things.