One of the most auspicious festivals during January is Makar Sankranti for Hindus. This day marks the transit of the Sun into Makar Rashi or Capricorn. The day is also observed as the beginning of spring, hence called the harvest festival. Makar Sankranti is also dedicated to the Sun God, Surya. People from different corners of India celebrate this special day with much splendor. Each state has its rituals for celebrating the harvest festival. Here's your complete guide to the Makar Sankranti 2023 date, timings, significance, and gift ideas. Keep reading below!
Makar Sankranti 2023 Date and Time
The Makar Sankranti date is decided according to the Hindu calendar. It falls on the first day of the 10th month when the sun is transitioning from Dhanu to Makar Rashi, or the Capricorn sign. This year, the sun will transit to Capricorn at 8:57 PM on 14th January to the next day till 9:00 AM. Hence, Makar Sankranti 2023 will be celebrated on Sunday, 15th January, due to sunrise in Capricorn.
Makar Sankranti Tithi – 14th January, 08:57 PM
Makar Sankranti Kala – 15th January, 07:15 AM to 17:46 PM
Makar Sankranti Maha Punya Kala – 15th January, 07:15 AM to 09:00 AM
Significance of Makar Sankranti
Makar Sankranti is a holy day for Hindus. On this day, Hindus also worship Lord Surya or the Sun God and take a dip in the sacred water bodies to release themselves from previous offenses. Makar Sankranti is when the sun transitions to Makar Rashi or the Capricorn Zodiac sign. It also marks the end of cold and chilly winters and the beginning of spring, marking the beginning of the harvest season. It is a day of abundance and happiness celebrated with friends and family.
Makar Sankranti Celebrations in Various States of India
People celebrate Makar Sankranti in several ways. They take a dip in the holy waters and pray to the Sun God for his blessings and success. On this day, people visit their friends and families, have delicious sweets, and donate to the needy. In different parts of India, Makar Sankranti has different names and rituals. Some lit bonfires, some donate food, and some fly kites.
1. Lohri in Punjab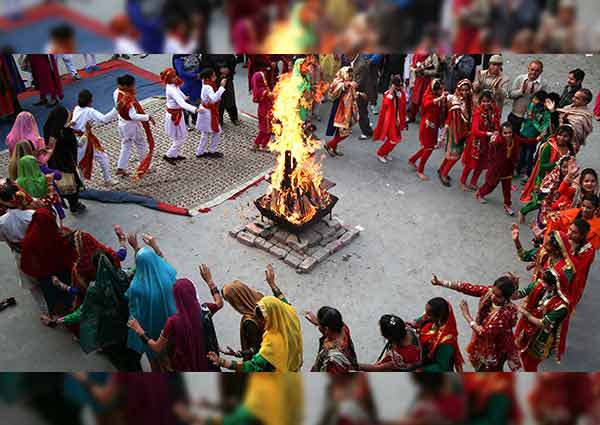 In Punjab, people celebrate Lohri, which falls a day before the Makar Sankranti festival. They worship Lord Surya and also the God Agni by lighting a bonfire. People wear new clothes and have snacks and sweets like gajjak, rewari, kheer, etc. They also perform Gidha or Bhangra.
2. Uttarayan in Gujarat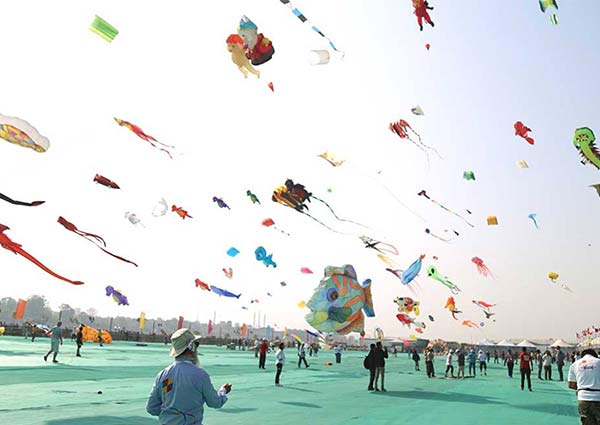 In Gujarat, Makar Sankranti is known as Uttarayan. People on this day fly colorful kites. They also have dry fruits, sweets, and other delicious snacks with loved ones.
3. Bihar and Jharkhand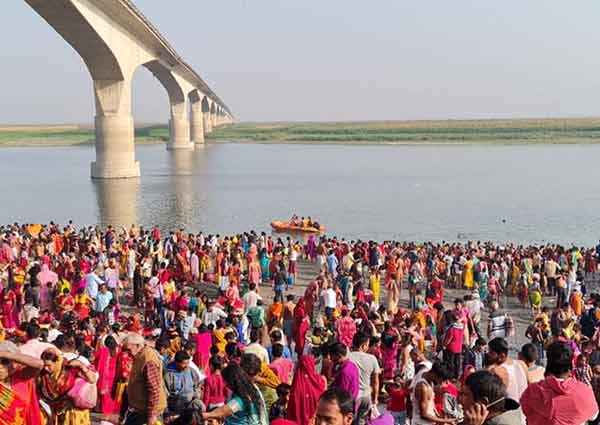 In Bihar and Jharkhand, Makar Sankranti is observed by taking a dip in the holy river Ganga. They have a breakfast of dahi-chuda, which is flattened rice with curd, with some jaggery. They also have tilkut, a mix of sesame seeds and jaggery and khichdi for dinner.
4. Pongal in Tamil Nadu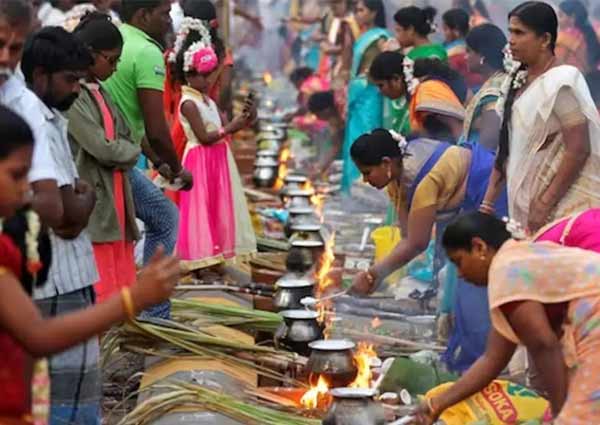 In Tamil Nadu, the day is celebrated as Pongal. It's a four-day festival which is celebrated grandly. Day one is called Bhogi Pandigai, and on this day, people let go of old things. The second day is Thai Pongal when a sweet rice dish is prepared to offer to God. The third day is Maattu Pongal when the cattle are worshipped. On the final day, Kaanum Pongal is dedicated to spending time with friends and family.
5. Magh Bihu in Assam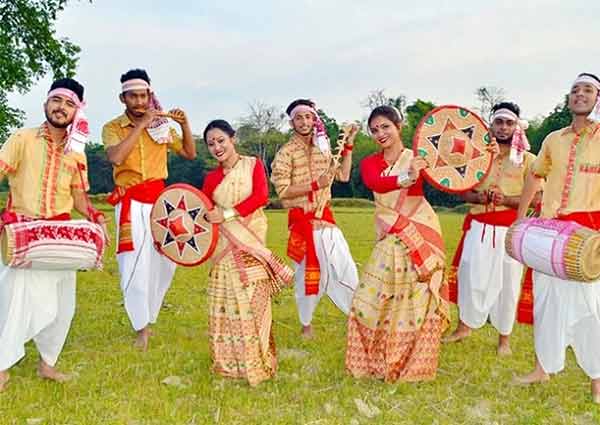 In Assam, people celebrate Magh Bihu, which is aweek-long festival. They create makeshift huts called Meji and have a feast around the bonfire. The huts are burned the next day. Other traditions of Magh Bihu include pot breaking and buffalo fighting.
6. Uttar Pradesh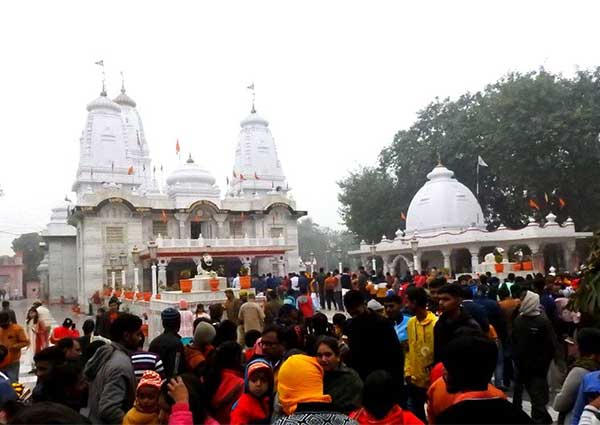 In Uttar Pradesh, people cook a dish made of rice and lentils called Khichdi. They donate Khichdi, with old clothes and other items, to the needy. A huge fair called Khichdi Mela is also organized on this day in Gorakhpur. Makar Sankranti Gift Ideas for Close Ones One ritual that stays the same across the country is giving gifts to each other on this auspicious occasion. And, if you are out of ideas, then no worries, we have listed down some Makar Sankranti gift ideas for your close ones, have a look:
1. Delicious Sweets and Snacks – One of the best Makar Sankranti gifts you can give to your close ones are sweets and snacks. You can gift a basket of peanut chikkis, peanuts, rewari sweets, gajjak, and other delicious treats which are eaten at this festival.
2. Beautiful Kites – Kite flying is one of the fun traditions everybody follows on this special occasion. If your friends or family are flying kites, surprise them with colorful and designer kites along with the Manja threads. Your loved ones, especially the kids, will be pleased with this Sankranti gift.
3. Flower Bouquets – If you are away from your loved ones but still want to send your wishes of Happy Makar Sankranti, then do so by gifting flower bouquets. A beautiful bunch of roses, gerberas, carnations, orchids, or mixed flowers delivered to the doorstep of your loved ones will amaze them. You can easily send flowers via same-day delivery to your loved ones through an online gift store.
4. Spiritual Gifts – When looking for Makar Sankranti gift ideas, you can also gift spiritual gifts to your near and dear ones. Spiritual gifts such as Lord Ganesha idols, Buddha figurines, etc., will not only be a wonderful home decor gift but is also good for wishing good luck to your close ones.
5. Dry Fruits – Dry fruits are one of the best gifts for close ones on any occasion. You can gift delicious almonds, raisins, pistachios, etc., to your close ones and wish them a very happy and prosperous Makar Sankranti.
And those were useful information regarding Makar Sankranti 2023. It's a day filled with so much fun and splendor. If you wish to send Makar Sankranti gifts to your close ones anywhere in India, it can easily be done with Giftalove.com. This online gift store offers a huge collection of gifts with free delivery in PAN India.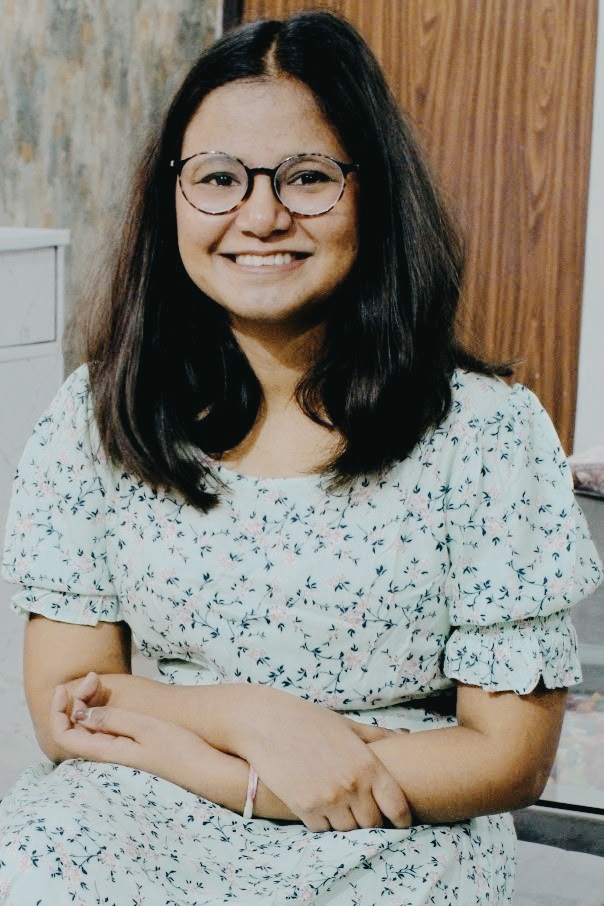 Pratiksha is our in-house content writer who aims to provide quality content to her readers. In her free time, she enjoys reading and writing, and learning about new things.